NASA grounded by government shutdown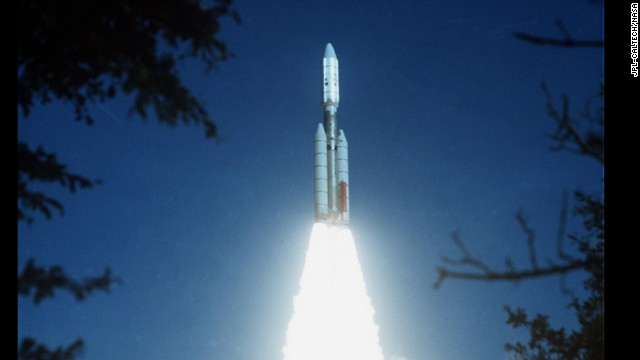 As its sister probe Voyager 1 leaves our solar system, take a look at some of the images provided by Voyager 2. Here, Voyager 2 launches on August 20, 1977.
Voyager 2's view of Jupiter during the spacecraft's approach.
Voyager 2 provided this image of Jupiter's red spot.
Ganymede, the largest of Jupiter's moons, is the largest moon in our solar system.
A mosaic of Europa, Jupiter's smallest moon, shows bright areas, likely ice deposits, and darker areas that may be the rocky surface or areas with a more patchy distribution of ice. The most unusual features are systems of long linear structures that cross the surface in various directions, some of which are more than 1,000 kilometers long and about 2 or 3 kilometers wide.
This August 1998 NASA file image shows a true color photo of Saturn assembled from Voyager 2 photos.
An enhanced color image of Saturn's rings, as seen by Voyager 2.
This image of Saturn's moon Enceladus shows impact craters up to 22 miles in diameter, as well as smooth uncratered areas.
A false color view of Uranus made from images taken by Voyager 2.
A computer enhancement of a Voyager 2 image emphasizes the high-level haze in Uranus' upper atmosphere. Clouds are obscured by the overlying atmosphere.
Uranus' rings, photographed by Voyager 2 as it approached the plane of the Uranian ring system.
Oberon, Uranus' outermost moon, shows several impact craters on the moon's icy surface.
Miranda is the the 11th known satellite of Uranus. The moon was essential in the Voyager 2 mission in that it provided a gravity assist to propel the craft on toward Neptune.
Uranus' moon Titania shows a crater-pocked surface as well as prominent fault valleys that stretch across the moon.
Distinct bright patches are visible on Ariel, the brightest of Uranus' five largest satellites.
This picture of Neptune shows the Great Dark Spot and its companion bright smudge.
This image of Neptune's outermost ring shows how material clumps into three arcs.
Ariel, another of Uranus' satellite's, shows a densely pitted surface that is also crisscrossed with numerous valleys and fault scarps.
Images from Voyager 2
Images from Voyager 2
Images from Voyager 2
Images from Voyager 2
Images from Voyager 2
Images from Voyager 2
Images from Voyager 2
Images from Voyager 2
Images from Voyager 2
Images from Voyager 2
Images from Voyager 2
Images from Voyager 2
Images from Voyager 2
Images from Voyager 2
Images from Voyager 2
Images from Voyager 2
Images from Voyager 2
Images from Voyager 2
STORY HIGHLIGHTS
About 97% of the U.S. space agency is furloughed
Space Station astronauts, Mission Control will stay on the clock
NASA takes to social media to respond to shutdown
(CNN) -- Two U.S. astronauts in space, and their support staffs on Earth, will keep working through the government shutdown that began Tuesday.
But almost all the rest of NASA has been shuttered, just one of many federal agencies affected when the government shut down at midnight Tuesday because of Congress' inability to pass a budget.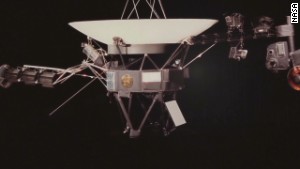 NASA: Voyager has left the solar system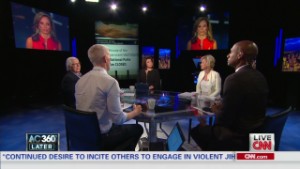 The shutdown and national security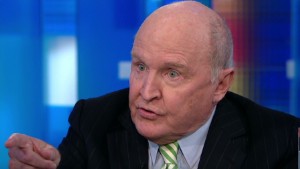 Welch: Both sides deserve a spanking
Many of those agencies took to social media and other online venues to share the news. Twitter was a popular choice for the messages.
Among them? If an asteroid starts hurtling toward Earth ... well ... good luck.
"In the event of government shutdown, we will not be posting or responding from this account," NASA's Near Earth Object Office tweeted from its @AsteroidWatch account Monday, just hours before the deadline in Congress. "We sincerely hope to resume tweets soon."
The office is responsible for tracking and reporting asteroids that threaten the planet, like the 150-foot chunk of space rock that came closer to Earth than the moon in February.
The office later noted that observatories, academics and other astronomers continue to monitor the skies.
In all, about 18,000 NASA employees, or 97% of its work force, were furloughed on Tuesday.
Among those still working will be astronauts aboard the International Space Station. Which may be just as well -- it's not like they could get away from the office even if they wanted to.
NASA's Mission Control will also stay open to support astronauts Karen Nyberg and Mike Hopkins.
"To protect the life of the crew as well as the assets themselves, we would continue to support planned operations of the ISS [space station] during any funding hiatus," reads a NASA furlough plan submitted last week. "Moreover, NASA will be closely monitoring the impact of an extended shutdown to determine if crew transportation or cargo resupply services are required to mitigate imminent threats to life and property on the ISS or other areas."
Other NASA spacecraft, like the Curiosity Rover on Mars and the New Horizons craft hurtling toward Pluto, will be largely left to their own devices (literally) during the shutdown.
The funding mess may be enough to have them all jealous of the Voyager 1 space probe, which was launched into space in 1977. Last month, NASA confirmed that the original Voyager left the solar system.
Maybe the Voyager 2 probe, in protest of the impasse in Congress, will follow suit.