STORY HIGHLIGHTS
NEW: Militants severed hands, cut off noses and hanged hostages
Kenya's National Intelligence Service made the warning in its regular updates
It said Al-Shabaab posed a threat to several Kenyan targets, including the mall
At least 67 people died in the siege and 59 others are unaccounted for
Nairobi, Kenya (CNN) -- A number of Kenya's Cabinet members and defense officials were warned about the possibility that the terror group Al-Shabaab was planning to carry out a Westgate-style attack a year before gunman stormed the Nairobi mall, according to several police and intelligence sources.
The warnings were made by the country's National Intelligence Service as part of regular situational reports given to cabinet members, the inspector general of police, members of the National Security Advisory Council and military intelligence.
CNN has seen an electronic version of those reports, which contain an extensive list of terror threats from several regions across Kenya over an extended period, but they also specify Al-Shabaab posed a threat to several targets, including Westgate Shopping Mall.
The news about the intelligence warnings come amid revelations that the mall favored by Westerners and tourists was long-considered a possible terror target.
CNN has also learned that the Westgate mall attackers tortured some of the hostages.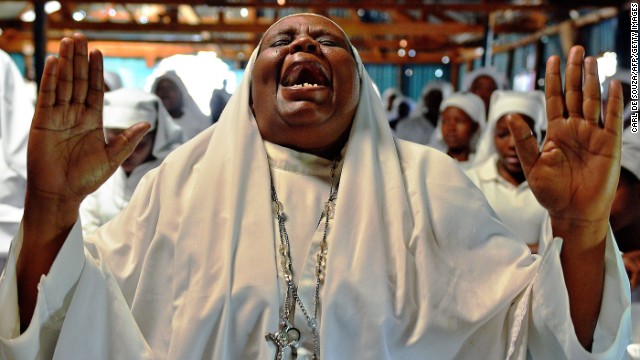 A woman shouts during a special prayer at the Legio Maria African Mission church in Nairobi, Kenya, on Sunday, September 29, for the victims of the Westgate Shopping Mall shooting.
Kenyan Jainists dance as they reach the end of a continuous 24-hour prayer session on September 29 at the Oshwal Center next to the Westgate Mall.
Muslim men pray at a memorial service outside the Westgate Mall on September 29.
People lay flowers and light candles to pay their respects in front of the Westgate mall on Saturday, September 28, one week after the mass shooting.
A man sits at a table with photos of Mbugua Mwangi and Mwangi's fiancee, Rosemary Wahito, during their funeral service in Nairobi on Friday, September 27. Mwangi was the nephew of Kenyan President Uhuru Kenyatta's.
Mourners attend a prayer service held for Mwangi and Wahito at St. Andrews Church in Nairobi on Thursday, September 26.
Family members light a funeral pyre at the Sikh funeral of Mitul Shah, the president of a football team in Kenya, in Nairobi on September 26.
An Indian man prays on September 26 by the grave of Kenyan journalist Ruhila Adatia Sood, who was killed by gunmen at the Westgate mall, during her funeral in Nairobi.
Relatives and friends carry the coffin of Ruhila Adatia Sood, a Radio Africa television and radio presenter, during her funeral in Nairobi on September 26.
Manish Mashru looks at the ashes of his daughter Neha Mashru on September 26.
Family members pay their last respects at the funeral of Mitul Amritlal Shah at the Hindu Crematorium in Nairobi on September 26.
Mourners on Thursday, September 26, observe the body of Sridhar Natarajan, who was killed during the Westgate Shopping Mall attack in Nairobi, Kenya.
Sanjivi Natarajan, brother of Sridhar Natarajan, mourns during his brother's cremation in Nairobi on September 26.
Relatives carry a coffin Wednesday, September 25, during a funeral procession for Selima Merali and her daughter Nuriana Merali, who were killed by gunmen in the attack at the Westgate Shopping Mall in Nairobi, Kenya.
Mary Italo, center, grieves for her son Thomas Abayo Italo as they wait to receive his body at the mortuary in Nairobi on September 25.
Members of the Kenyan Sikh community cremate a woman and boy on September 25.
A cemetery worker gathers his tools after a funeral on September 25.
A Kenyan woman brings flowers to a funeral on September 25.
A relative mourns during the funeral service for Selima Merali and Nuriana Merali on September 25.
People gather for a funeral on September 25.
A street vendor makes floral wreaths outside a mortuary in Nairobi on September 25.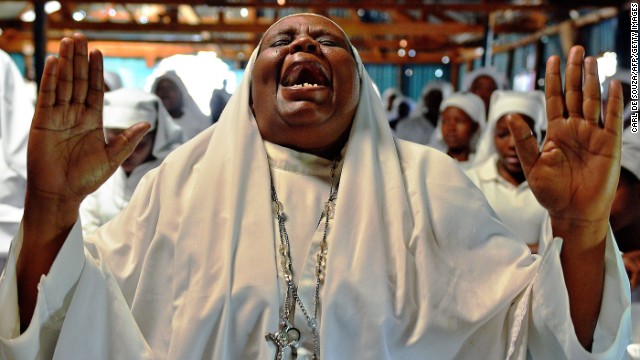 Photos: Kenya mourns mall shooting victims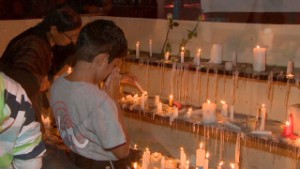 Moving on from the mall attack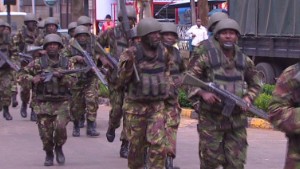 Nairobi mall: What went wrong?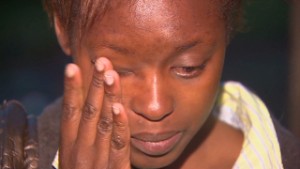 Voices from the Westgate Mall
Military doctors said militants severed hands, cut off noses and, in some cases, hanged hostages. CNN has seen photographic evidence of one dead victim with a hand amputated.
Inquiry begins
READ: Was 'White Widow' involved in attack?
Members of Parliament are expected Monday to begin grilling intelligence bosses, including the head of the National Intelligence Service, over the apparent intelligence failures.
The news of the intelligence warnings follow the September 21 terror attack at Westgate that resulted in a four-day standoff that left at least 67 people dead and parts of the shopping center destroyed. Thirty nine are still unaccounted for, possibly buried beneath the rubble.
The attackers claimed to be members of the Somali-based Al-Shabaab.
Al-Shabaab itself made statements claiming responsibility, including saying on Twitter that it sent the gunmen in retaliation for Kenya's involvement in an African Union military effort against the group, which is al Qaeda's proxy in Somalia.
Kenyan forces killed five terrorists, and 11 others are in custody over possible links to the attacks, President Uhuru Kenyatta has said.
READ: Questions linger after Kenya mall attack
Immense work remains
But an immense amount of work remains to learn how Al-Shabaab, a terror group thought to be badly bruised by recent losses in its Somalian homeland, was able to pull off such a well-coordinated and brazen attack.
Last year, the Kenyan military was part of a peacekeeping force that defeated Al-Shabaab forces to liberate the key Somali port of Kismayo.
Since Kenya launched attacks against Al-Shabaab in Somalia in 2011, the group has hurled grenades at Kenyan churches, bus stops and other public places.
It was the deadliest terror attack in Kenya since al Qaeda blew up the U.S. Embassy there in 1998, killing 213 people.
READ: Dozens of families unsure if loved ones are dead or alive
Terrorism experts say the attack bears eerie similarities to the 2008 siege of a hotel in Mumbai, India -- another upscale target with Western appeal. Lashkar-e-Taiba, a Pakistani terrorist group that attacked the hotel for more than three days, killing 166 people.