Interpol issues alert for 'White Widow' stemming from 2011 Kenyan incident
updated 11:00 PM EDT, Thu September 26, 2013
STORY HIGHLIGHTS
NEW: Witnesses say a woman was among the Kenya mall attackers
Interpol asks for help finding Samantha Lewthwaite, dubbed the "White Widow"
Interpol says the notice relates to 2011 explosives charges
Witnesses say they saw an unidentified woman among the Nairobi attackers
(CNN) -- Interpol said Thursday it issued a "red notice" for Samantha Lewthwaite, the so-called "White Widow," at the request of Kenyan authorities, but the international police agency added that the notice dealt with a 2011 incident.
Reports that a white woman was among the terrorists who stormed a mall in Nairobi last weekend have prompted a slew of media speculation about Lewthwaite, a British woman whose husband was one of the suicide bombers in the 2005 London terror attacks.
READ: Dozens of families unsure if loved ones are dead or alive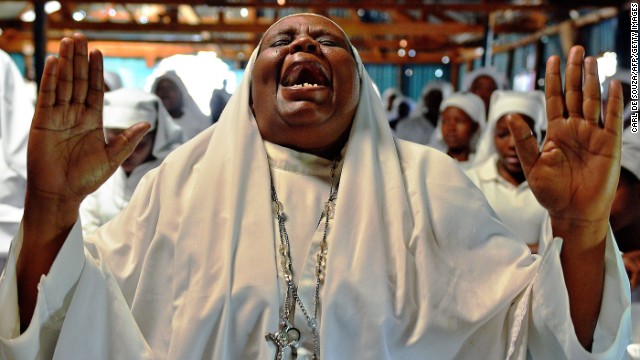 A woman shouts during a special prayer at the Legio Maria African Mission church in Nairobi, Kenya, on Sunday, September 29, for the victims of the Westgate Shopping Mall shooting.
Kenyan Jainists dance as they reach the end of a continuous 24-hour prayer session on September 29 at the Oshwal Center next to the Westgate Mall.
Muslim men pray at a memorial service outside the Westgate Mall on September 29.
People lay flowers and light candles to pay their respects in front of the Westgate mall on Saturday, September 28, one week after the mass shooting.
A man sits at a table with photos of Mbugua Mwangi and Mwangi's fiancee, Rosemary Wahito, during their funeral service in Nairobi on Friday, September 27. Mwangi was the nephew of Kenyan President Uhuru Kenyatta's.
Mourners attend a prayer service held for Mwangi and Wahito at St. Andrews Church in Nairobi on Thursday, September 26.
Family members light a funeral pyre at the Sikh funeral of Mitul Shah, the president of a football team in Kenya, in Nairobi on September 26.
An Indian man prays on September 26 by the grave of Kenyan journalist Ruhila Adatia Sood, who was killed by gunmen at the Westgate mall, during her funeral in Nairobi.
Relatives and friends carry the coffin of Ruhila Adatia Sood, a Radio Africa television and radio presenter, during her funeral in Nairobi on September 26.
Manish Mashru looks at the ashes of his daughter Neha Mashru on September 26.
Family members pay their last respects at the funeral of Mitul Amritlal Shah at the Hindu Crematorium in Nairobi on September 26.
Mourners on Thursday, September 26, observe the body of Sridhar Natarajan, who was killed during the Westgate Shopping Mall attack in Nairobi, Kenya.
Sanjivi Natarajan, brother of Sridhar Natarajan, mourns during his brother's cremation in Nairobi on September 26.
Relatives carry a coffin Wednesday, September 25, during a funeral procession for Selima Merali and her daughter Nuriana Merali, who were killed by gunmen in the attack at the Westgate Shopping Mall in Nairobi, Kenya.
Mary Italo, center, grieves for her son Thomas Abayo Italo as they wait to receive his body at the mortuary in Nairobi on September 25.
Members of the Kenyan Sikh community cremate a woman and boy on September 25.
A cemetery worker gathers his tools after a funeral on September 25.
A Kenyan woman brings flowers to a funeral on September 25.
A relative mourns during the funeral service for Selima Merali and Nuriana Merali on September 25.
People gather for a funeral on September 25.
A street vendor makes floral wreaths outside a mortuary in Nairobi on September 25.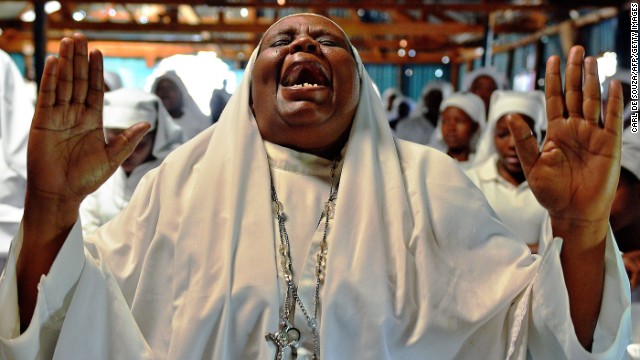 Photos: Kenya mourns mall shooting victims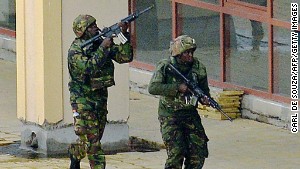 FBI seeks access to Kenya attack site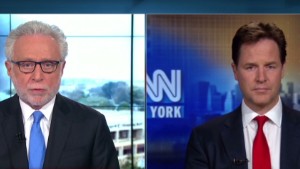 Interpol issues alert for 'White Widow'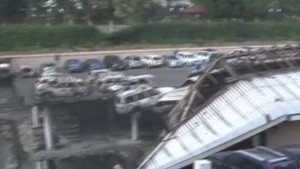 Aftermath of the Nairobi mall seige
Known as the "White Widow," Lewthwaite, 29, has been wanted by international counterterrorism officials since authorities found bomb-making materials in her Mombasa, Kenya, apartment in 2011. She vanished shortly before a raid.
The red notice is for charges related to the explosives, not the Westgate Mall attack, Interpol said.
Red notices issued by Interpol alert law enforcement around the world that a person is wanted, but they are not international arrest warrants.
"By requesting an Interpol Red Notice, Kenya has activated a global 'tripwire' for this fugitive," said Interpol Secretary General Ronald K. Noble.
"Through the Interpol Red Notice, Kenyan authorities have ensured that all 190 member countries are aware of the danger posed by this woman, not just across the region but also worldwide," he said.
Witnesses said they saw a female militant inside the mall during the attack.
And a senior Kenyan official confirmed Tuesday that a woman was involved. Yet another official said Wednesday that authorities can't say much about who the woman was or what she was doing.
Al-Shabaab gunmen stormed the Westgate mall Saturday.
At least 67 people were killed and as many as 63 people are still unaccounted for.
READ: Questions linger after Kenya mall attack