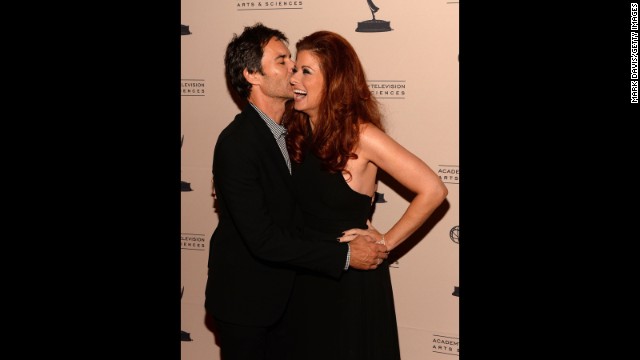 When Eric McCormack and Debra Messing walked the red carpet of an October 7 event honoring Jim Burrows, it was like being thrown back in time. The "Will & Grace" stars look just as friendly as they did on the '90s comedy, which just celebrated the 15th anniversary of its 1998 premiere in September. So what's the cast been up to? Take a look ...
For some fans, Debra Messing will always be Grace Adler, despite the actress working fairly steadily since the series ended in 2006. She starred in two now-canceled series, "The Starter Wife" and, most recently, "Smash."
Eric McCormack was everyone's favorite BFF as Will Truman. He has done some voice work on shows like "American Dad" and currently stars in the TNT series "Perception."
confirmed that he is gay.
His new series "Sean Saves The World"
premieres on NBC this fall
and is about a gay father raising his teen daughter.
Some of the best lines of the show went to Sean Hayes as Jack McFarland, Will's other best friend. In 2010, Hayes
Megan Mullally went for laughs as the frequently boozing and pill popping Karen Walker, Grace's wealthy, somewhat-helpful assistant. She briefly hosted her own talk show from 2006 to 2007, has guest starred on several shows including husband Nick Offerman's "Parks and Recreation" and co-stars on the Adult Swim series "Children's Hospital."
Shelley Morrison appears as Karen's long suffering maid, Rosario Salazar. Morrison most recently provided the voice for Mrs. Portillo in the animated Disney series "Handy Manny."
Bobby Cannavale was Will's love, Vince D'Angelo, and has worked steadily on both the big and small screen in the years since. He's appeared on several series including "Boardwalk Empire" and gotten some nice reviews for his work in Woody Allen's "Blue Jasmine."
'Will & Grace': Where are they now?