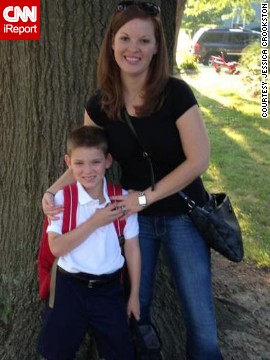 Writer Jessica Crookston poses with her son in their yard on the first day of school this year. Samuel recently started third grade. "Realizing that in 10 years Samuel would be starting college, I felt even more strongly that I had no desire to begin again with a baby," she said.
Crookston says having an only child gives her son the advantage of having mom's undivided attention at playtime.
"Since he was a baby, we have created and preserved our own special traditions for each holiday," Crookston said. "I feel very lucky that I get to experience these memories with Samuel one-on-one instead of having to 'share' myself."
Crookston and Samuel smile for the camera on their annual trip to the pumpkin patch in September 2006. "With only one child to pay for, we definitely are able to do more of these types of excursions than if there were multiple children," Crookston said.
"Trick-or-treating is always one of those events that makes me happy to only have one child to keep track of and keep safe," said Crookston, shown here with her son in October 2007.
After her divorce, the author saved all year to take her son to Disney World. "I was very aware that as a single mom, I would have to struggle to support us, and this was my way of proving to myself that I would still be able to make wonderful memories," she said.
Crookston remembers driving to Niagara Falls with Samuel was in the backseat reading a book: "I considered how glad I am that I never have to listen to the sibling bickering on car trips as my parents did with four children!"
Crookston is remarried and still has no plans for more children. The family took a vacation to Virginia Beach and Washington and toured the USS Wisconsin in Norfolk. "I love that as my son gets older, we are able to do these things with him without having to cater to a baby," the author said.
One mom who's done at one
One mom who's done at one
One mom who's done at one
One mom who's done at one
One mom who's done at one
One mom who's done at one
One mom who's done at one
One mom who's done at one
STORY HIGHLIGHTS
Jessica Crookston's son is 8 years old and an only child
People often ask her "When are you going to have another?"
"You can't deprive your son of the sibling experience," people often tell her
Got a parenting confession to share? Go to CNN iReport
Editor's note: Jessica Crookston is an accountant in Cuyahoga Falls, Ohio. Her son, Samuel, is 8. A version of this story first appeared on CNN iReport.
(CNN) -- I love being a mother. When I was pregnant with my son, I could not think of anything more magical than feeling his tiny body moving inside of me. Then, when he was born, I saw his perfect face for the first time and his head full of wild hair, and the magical moment of tiny flutters was surpassed.
As I embarked on this new journey of motherhood, I tried my hardest to enjoy every moment, no matter how sleep deprived I was.
I read the parenting magazines, dutifully filled out the baby books and even made my own baby food when the time came. I played with him on the floor for hours, read books, sang songs. As my family and I celebrated my son's first birthday, I looked back at the first year with satisfaction and happiness. I was so excited for the years to come.
After my son smeared his cake all over his face, someone asked me for the first time: "So when are you going to have another?"
When the questions first started, I was still trying to recover from the past year. Birthing another baby was the furthest thing from my mind. I politely answered, "We are just enjoying this little guy for now!"
Over the next year, it seemed like I was fielding this question weekly. From friends, relatives, co-workers, a strange man at the gas station and random people in the grocery store. Everyone felt entitled to ask when I would be getting pregnant again.
Opinion: I'm coming out -- I don't want children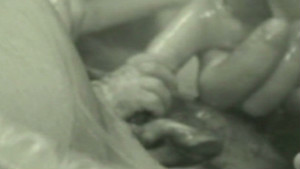 Baby in womb reaches for doctor's hand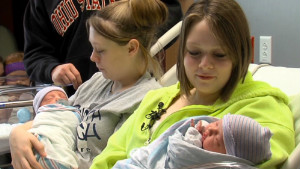 Identical twins give birth hours apart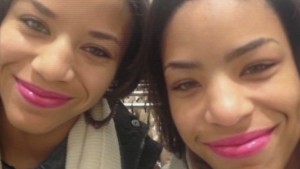 These sisters met after 17 years apart
Recently, I have read many stories from men and women defending their decision to remain childless. Those of us raising an only child are often facing judgment and criticism as well.
Fast forward a few years and a few hundred inquiries later and my divorce was finalized. Bringing a child into the world and wanting the best for him had cast a bright light on the unhealthy relationship to which I was allowing myself to endure. I knew my son deserved better.
The inquiries stopped. Now I was a single mother raising a child alone. To onlookers, I was not selfish, but a hero. Someone whose strength was to be commended.
Fast forward again, four years later. I was the proudest mother of the most wonderful 8-year-old boy and recently remarried. The questions started again. "When are you guys going to have a baby?"
Suddenly, people who applauded the way I raised my son and patted me on the back for doing it as a single mother were telling me that he needed a sibling.
Opinion: Why one isn't always the loneliest number
Having another child and restarting the clock is not something I want. It is not something my husband wants. We are loving life with our son and have no desire to be back at square one with a baby.
When I give my standard answer, "We aren't planning to have more children. One and done for us!" with a polite giggle that really means "None of your business, why are you asking? Go away," the responses vary, but are almost always negative.
"But you're such a good mother, you have to have more children!"
"You can't deprive your son of the sibling experience!"
"You have to give your husband a child!"
Study: China's only children less trusting, avoid risk
Hearing "you're a good mother" is lovely, but most mothers never feel like they are doing enough. By my own standards, like most mothers, I'm always feeling guilty that I can't do more, do better, be a superhero.
Let's say, for argument's sake, I'm a wonderful mother. Why does this mean I should add more offspring to my care? How does splitting my time, energy, finances and sanity amongst multiple children make me a better person? Why am I a worse person if I choose not to do so?
Don't miss out on the conversation we're having at CNN Living.
Follow us on Twitter
and
Facebook
for the latest stories and tell us what's influencing your life.
The sibling experience: It sounds like a cheesy interactive show at a theme park. In my life, the sibling experience was my two sisters, brother and me harassing one another, bickering on car rides. Him breaking my dollhouse. Her breaking his guitar. Me having to baby-sit. All of us swearing that when we grew up, we would never see or speak to each other again.
We are all great friends now, and I love them all dearly. But bringing a child into the world to give my son an "experience" sounds like a load of nonsense.
Sure, let's bring a child into the world so my son can have an experience. Never mind the responsibilities, financial obligations, doubling the number of soccer practices, flag football games, Cub Scout meetings and cupcakes baked for Halloween parties.
I have to give my husband a child? My husband is an all-star stepfather and does not want to have more children.
This is something that we both had similar views on early in our relationship and discussed before being married. The same women who can fight for equal rights, equal pay and rights to their bodies and are telling me that I somehow owe it to someone to conceive a child and birth it for him?
Yes, in many instances, people get married and intend to have a family. In ours, we are perfectly happy with our family as it exists and decided to omit "produce an heir" from our vows.
Since my son is 8, we are well out of the diapers, potty training and "Sesame Street" phase and enjoying the sports, Scouts and bicycling phase. I'm perfectly content being Super Aunt to my niece and awaiting the future nieces and nephews that I get to love, have fun with and send home.
It might be news to all of those strangers at gas stations, grocery store clerks, friends, co-workers, parents and uncles everywhere: Whether my family includes one child, two children or 10 children -- it's none of your business.