STORY HIGHLIGHTS
Benita Bell travels often to Washington
She exchanged phone numbers with Aaron Alexis
Bell found Alexis "very cordial," says he had a "warm smile"
Washington (CNN) -- For scientist Benita Bell, memories of an encounter with a stranger last week took on a different light after the shooting Monday at the Navy Yard in Washington that left 12 people dead, one of the worst mass murders in the United States.
Turns out, that friendly stranger was the gunman.
Bell met Aaron Alexis, the man police say opened fire in a building at the Navy complex, at the Residence Inn in southwest Washington on September 10. Her work in astrobiology often brings her to the area.
"When I met him the first time, it was a very hot day that day. We crossed paths and he had this warm smile so we both said 'hello.' That was the first time we met and we commented on how hot the weather was that day."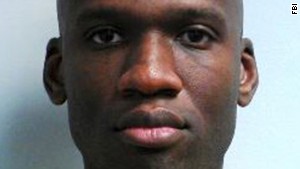 Shooter's mother: 'I am so, so very sorry'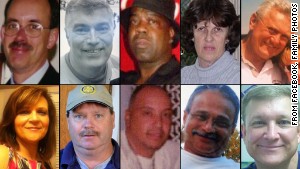 Remembering the Navy Yard victims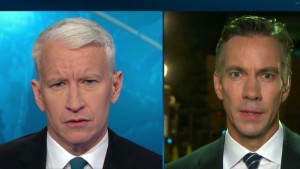 Navy Yard shooter's 'red flags'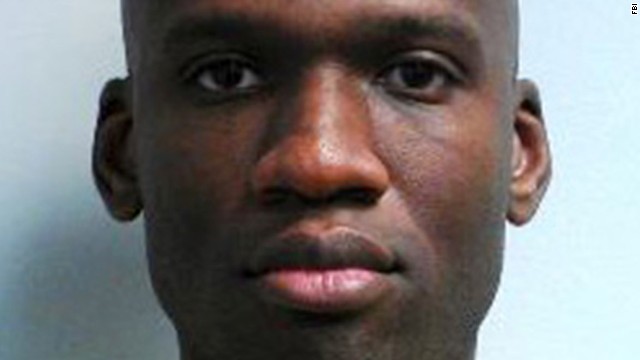 The FBI identified Aaron Alexis, a 34-year-old military contractor from Texas, as the perpetrator of the shooting rampage at the Washington Navy Yard on Monday, September 16. Authorities said at least 12 people -- and Alexis -- were killed in the shooting.
Two days before the shooting, Alexis spent "a couple hours" shooting at Sharpshooters Small Arms Range in northern Virginia before buying the Remington 870 shotgun -- after being approved by the federal background check -- and a small amount of ammunition, the store's attorney, J. Michael Slocum, said.
Alexis appears to have had sporadic run-ins with the law, dating to at least 2004. Authorities are still searching for more information about him, and they're asking the public for help.
CNN obtained a series of images of Alexis from Kristi Suthamtewakul, the wife of his friend and former roommate Nutpisit Suthamtewakul, owner of the Happy Bowl Thai restaurant in Fort Worth, Texas, where Alexis used to work.
Nutpisit Suthamtewakul reeled at the news that Alexis was involved in the rampage at the Navy Yard. "I can't believe he did this," he said. "He never showed any sign of violence."
Alexis, who was from New York, served as a full-time Navy reservist between 2007 and 2011, according to military records.
His last known address was outside Fort Worth, Texas.
Authorities have not released a possible motive for the shooting.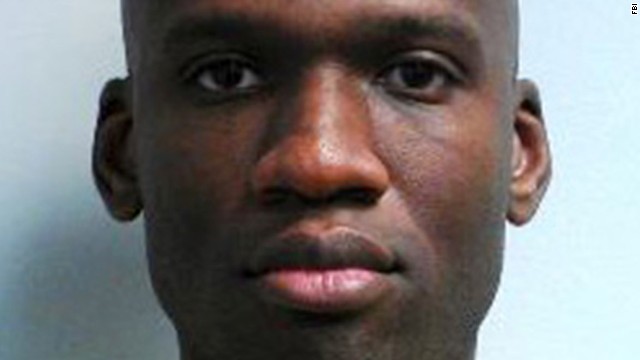 Photos: Navy Yard shooter
In an exclusive interview with CNN, Bell said she ran into Alexis again later that night in the hotel lobby. She said they chatted for about 15 minutes, discussing a range of topics including their careers and their love for the south. She's from North Carolina and he told her he was from Fort Worth, Texas. The information technology contractor said he was in Washington for a "couple of weeks" for work.
When Alexis said he didn't know anyone in D.C., Bell offered her cell phone number in case he needed help to get around the city. Bell said they exchanged phone numbers and he said "let's keep in touch."
Bell remembers Alexis as "very cordial, very engaging, very present. It was a connection, nothing at all suspicious about his demeanor."
But that changed the following day, September 11. Bell said she ran into her new acquaintance again during happy hour at the hotel, and his demeanor was markedly different.
Alexis appeared "extremely tired, exhausted" and told her, "I got to go. I got to go. I'm going to take my food up to the room," she remembered.
She didn't see or speak to him again.
Flags in shooter's past apparently not red enough
Five days later, Alexis walked into Building 197 at the Naval Yard carrying a bag. He ducked into a restroom and emerged with a shotgun, which he carried to a perch above the atrium and started firing. Twelve civilian contractors were killed and eight others wounded.
When the FBI released a photo of Alexis, who was killed in a gun battle with police, Bell said she had "absolutely no doubt" it was the man she met days earlier at the hotel.
She's still "a bit shaken today, because there was there was nothing about his countenance, nothing at all that raised a red flag on Tuesday when I met him."
"He didn't look around, he didn't appear paranoid, he didn't appear as if he was wondering if anyone was looking. When I saw him on the news there was no doubt whatsoever."
Federal officials said Alexis, 34, stayed in hotels after arriving in the Washington area on or about August 25.
After the shooting September 16, investigators searched for clues in his room at the Residence Inn, hoping that whatever he might have left behind -- either in writing or on any computers -- explained his actions.
So far, authorities haven't offered any clues about a motive. But friends say Alexis had been frustrated over pay and benefits issues from a previous contracting job, and federal law enforcement sources said he may have contacted Veterans Affairs hospitals for possible treatment of psychological issues.
Since the shooting, Bell said she's gone over her interaction with Alexis numerous times in her head, wondering if she missed something.
There's "no excuse for the crime he committed," she said, but she wonders "if there is anything I could have said, not knowing, but you wonder, is there anything that I could have said that would have given him a different thought?"
There was "something inside of this gentleman that literally he flipped from the person -- I didn't know him before, but from the person I met to being able to murder 12 people. I can hardly believe it."