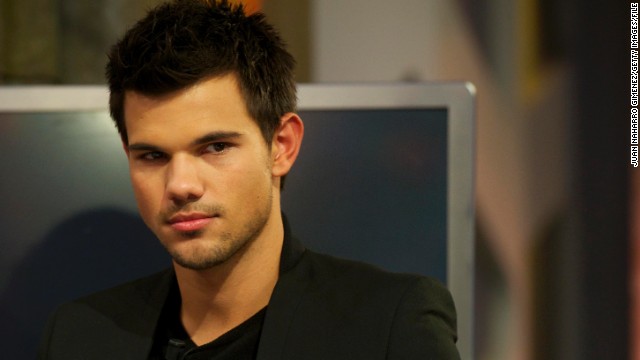 Jacob has been the top name for boys for 14 years, according to the Social Security Administration. Many credit the "Twilight" series with maintaining its popularity. Actor Taylor Lautner played Jacob Black, a werewolf, in the series' films.
Sophia was the top name for girls in 2012, according to the Social Security Administration. It was Sophia's second year at the top of the list. Actress Sophia Bush has been rocking the name since 1982, when the top name was Jennifer.
Mason was the second most-popular name for boys in 2012. Reality TV stars Kourtney Kardashian and Scott Disick named their first child Mason in 2009. He's seen here with aunt Kim.
Emma was the second most-popular name for girls in 2012. It was in the top spot as recently as 2008, when Emma Watson was still starring as Hermione in the "Harry Potter" film series.
Ethan, the third most-popular name for boys in 2012, has been among the top 10 names for boys since 2002, when it jumped from No. 17 to No. 5. Actor Ethan Hawke is among those who keep the name famous.
Isabella, the third most-popular name for girls in 2012, held the top spot in 2010 and 2009. It's the name of the main female character, known as Bella, in the "Twilight" series. Actress Kristen Stewart played Bella in the films.
The fourth most-popular name for boys in 2012 was Noah. It cracked the Top 10 in 2009, when it moved from No. 15 to No. 9 -- well after actor Noah Wyle became a household name.
Olivia, the fourth most-popular name for girls in 2012, has been among the top 10 since 2001. Actress Olivia Wilde had it before it was cool; she was born in 1984.
William, the fifth most-popular name for boys in 2012, has long been near the top of the list. In 1982, when Prince William was born, it was ranked No. 15 in the United States, according to the Social Security Administration.
Ava, the fifth most-popular name for girls in 2012, had a fast rise. In 2000, it was the 180th most-popular name; by 2005, it was in the Top 10, and has stayed there since. The most famous Ava, perhaps, is the actress Ava Gardner, who was nominated for an Academy Award in 1953.
Top baby names of 2012
Top baby names of 2012
Top baby names of 2012
Top baby names of 2012
Top baby names of 2012
Top baby names of 2012
Top baby names of 2012
Top baby names of 2012
Top baby names of 2012
Top baby names of 2012
STORY HIGHLIGHTS
Do you have advice for a dad about to have a daughter?
Fathers can subconsciously play more tenderly with girls
Do fathers spoil daughters and mothers spoil sons?
Editor's note: CNN's Josh Levs covers a wide range of topics and offers his personal take on fatherhood. He describes parenthood as part of the ultimate dream in his TEDx talk, "Breaking the System to Achieve the Impossible." Follow him on Twitter and Facebook.
(CNN) -- What should a dad of two boys know before the birth of his first daughter?
Depending on your perspective, you might find the answers simple, complicated, obvious, nonexistent or dangerously "gender normative": suggesting that all boys share certain traits, and all girls do as well. So allow me to state right away: There's no answer that applies to all.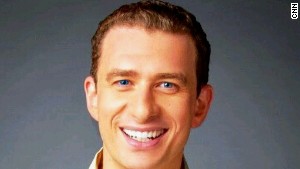 Josh Levs
But my wife and I are counting down the clock to our daughter's arrival. This is the first time we learned the gender of one of our children in advance. Last time, I didn't even look at first when the baby was born into my arms in an emergency.
So my CNN Parents editor and I got to wondering: What practical advice would parents like to share that pertains specifically to girls? What are your top words of wisdom?
Don't miss out on the conversation we're having at CNN Living.
Follow us on Twitter
and
Facebook
for the latest stories and tell us what's influencing your life.
There are all sorts of theories about differences between boys and girls and just as many conflicting studies, like one from Boston University professor Caryl Rivers slamming the suggestion that boys and girls generally learn differently.
I'm not looking for a broad analysis of girls and boys, just bits of advice from CNN readers that might be helpful.
Just to emphasize my level of cluelessness: I still don't know what an American Girl is. A family friend said her daughter likes to wear flouncy skirts; I have no idea what that means. When we visit our friends' homes and see their little girls' bedrooms, I don't recognize half the characters on their walls and book covers. And while, just like everyone else, I've sat in the makeup chair at work for years before going on air, I don't even know the name of that stuff that gets dabbed onto my face.
At a party, I asked my friend Paul, dad of two girls, what I should know. He went straight to how to make a ponytail, a lesson now immortalized in this YouTube video.
Yes, there are things to learn of a more sensitive nature as well, for example involving diaper changing. I've been warned. No need to dig into that. I've had enough discussions of genital biology in recent days.
But some behavioral differences, I'm told, are statistically likely to show up early on.
Dr. T. Berry Brazelton, famous pediatrician who was coincidentally my doctor when I was a baby, said in his 1989 book "Toddlers and Parents: A Declaration of Independence" that infant girls are more likely to be sensitive to their surroundings and "quieter about their motor achievements" -- for example, perhaps, less likely to celebrate, cheer loudly and show off when they first learn to walk.
But, he wrote, those differences are minor, and parents single them out "and enlarge upon them."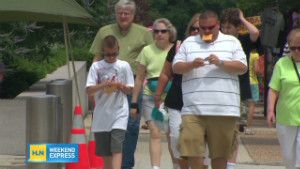 Why teens should spend time with dads
Fathers can subconsciously play more tenderly with girls, developing a different relationship, he says.
Will I? Probably. Anything wrong with that? I doubt it, as long as I don't limit her and make sure to include her in the activities with the boys, and vice versa.
In a CNN.com story from parenting.com, one mom breaks down parenting into categories, declaring boys harder to raise when it comes to discipline and physical safety, and girls harder with self-esteem. Have you had similar experiences?
On parents.com, a mother of three says girls are often more emotionally high maintenance, talk back more and often suffer "emotionally harsher" bullying. That speaks to something my wife, female friends and female colleagues have told me: "Girls get mean," and the bullying starts at a young age.
I wanted a daughter and am thrilled we're having one. Just about everyone tells me I'll be "wrapped around her little finger."
I'm sure they're right. But then: What do I need to watch out for? Will I act unfairly?
A woman I once interviewed told me the adage was true in her family: "Dads raise their boys and spoil their daughters; moms raise their girls and spoil their sons."
Is that true for you?
Sure, just like with raising boys, I'll figure out a lot of it as time goes on. My daughter could turn out to be anything, including transgender. I believe that for any parent, as long as you prioritize parenthood, are truly loving and try to help your child flourish as who he or she is, you're on the right track.
And as I reported previously, time with dad can be especially important for building kids' self-esteem, all the way through teenage years, for boys and girls.
With all that in mind, tweet me, join the discussion on Facebook or post in the comments below. We'll pull together some of your thoughts for a follow-up piece.
If all goes well, I'll eventually have a chance to tell you how it all plays out for me.