Twerkgate: Miley's 'grandmother' Vicki Lawrence weighs in
updated 8:33 AM EDT, Fri September 13, 2013
STORY HIGHLIGHTS
Actress Vicki Lawrence weighs in on Miley Cyrus' twerking
Lawrence played Cyrus' grandmother on "Hannah Montana"
Lawrence spoke highly of her co-star but questions the VMA stunt
(CNN) -- Miley Cyrus is hearing about her infamous twerking performance at the MTV Video Music Awards from her TV grandmother.
"I know what a lot of my generation is thinking: They're appalled," Vicki Lawrence tells CNN. Lawrence played Miley's "Mamaw Ruthie" from 2006 to 2011 on the Disney Channel's "Hannah Montana." Lawrence doesn't admire the performance itself, but she admits it was a PR triumph.
"She pushed the envelope a little bit, but she's what everybody is talking about in the news right now," Lawrence said.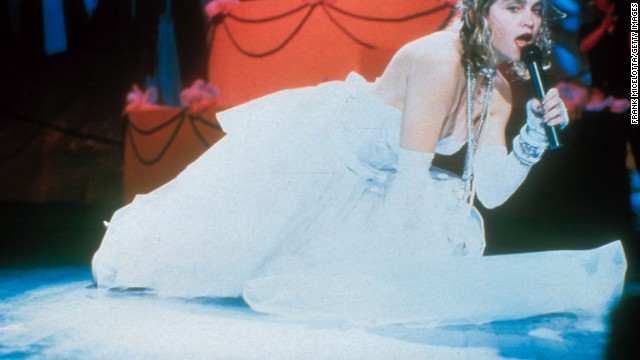 Here's a look back at some of the most memorable MTV Video Music Awards moments over the years. Dressed in a revealing wedding dress, lace gloves and her infamous "boy toy" belt, Madonna performed "Like a Virgin" at the first Video Music Awards in 1984. Her album of the same name, which dropped that November, went on to become one of the best-selling albums of all time. Click through to see how many you remember:
After his 1991 arrest made him the target of some gags, Paul Reubens took the VMAs stage as Pee-wee Herman, asking, "Heard any good jokes lately?"
Howard Stern, dressed as "Fartman," showed off his butt cheeks at the 1992 show in a pair of tight yellow pants with strategically placed cutouts. The audience got a good look at the radio personality's derriere when he was lowered onto the stage to present an award.
Newlyweds Michael Jackson and Lisa Marie Presley smooched on stage in 1994 after Jackson addressed the crowd, "And just think, nobody thought this would last." The pair of course parted ways less than two years later.
Lil' Kim wore a purple wig and pantsuit to the 1999 VMAs. Revealing her left breast, which was covered by a matching pasty, the getup gave a whole new meaning to off the shoulder. Diana Ross fondled Lil' Kim's exposed lady part during the show, and we've never been able to forget it.
Rage Against the Machine bassist Tim Commerford literally raged against the 2000 VMAs after losing best rock video to Limp Bizkit. Commerford climbed a set on stage during Limp Bizkit frontman Fred Durst's acceptance speech. Charges for assault and resisting arrest were eventually dropped.
At the 2002 awards show, Eminem got into an altercation with Triumph the Insult Comic Dog, the celebrity-mocking puppet who first appeared on "Late Night with Conan O'Brien." The rapper shoved the puppet during its interview with Moby, whom Eminem bashed during his acceptance speech later that night.
How does an iconic pop star pass the torch? By kissing her successors on stage at the 2003 VMAs, of course. Britney Spears and Christina Aguilera donned wedding dresses to pay homage to Madonna's 1984 performance of "Like a Virgin" before Madge joined them on stage. She danced with and kissed each of the young singers before calling Missy Elliott to the stage.
After shaving her head and seeking treatment in early 2007, Britney Spears' VMA performance was touted as her "comeback." However, the singer's awkward "Gimme More" performance was met with critical reviews. Time said the usually confident Spears looked "tired, nervous, uncomfortable, aloof and out of place."
Taylor Swift's 2009 acceptance speech for best female video was cut short when Kanye West rushed the stage and proclaimed, "Yo Taylor, I'm really happy for you, I'll let you finish, but Beyonce has one of the best videos of all time." Bey went on to win the video of the year for award for "Single Ladies (Put a Ring On It)." She invited the "You Belong With Me" singer back on stage to finish her acceptance speech. At the 2010 awards show, Swift forgave West with a song.
In 2010, Lady Gaga accepted the award for video of the year wearing a dress, hat, heels and clutch made of raw meat. She even asked Cher, who presented her with the award, to hold her meat purse while she thanked her fans. Gaga later explained the look, saying, "If we don't stand up for what we believe in and if we don't fight for our rights, pretty soon we're going to have as much rights as the meat on our own bones. And, I am not a piece of meat." She showed up to the 2011 VMAs in drag, dressed as her alter ego Jo Calderone.
After Beyonce finished singing her hit "Love on Top," she dropped the mic, opened her jacket and revealed the baby bump that would become Blue Ivy.
Taylor Swift has long been an artist of the people, but she strutted her stuff in little black shorty shorts and crowd-surfed during a performance of "We Are Never Ever Getting Back Together."
Miley Cyrus was met with a general consensus of disgust after she twerked and gyrated on stage as Robin Thicke sang his hit single "Blurred Lines" during the 2013 VMAs.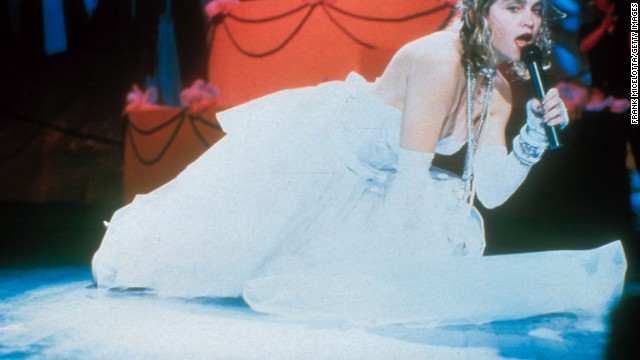 Photos: Memorable VMA moments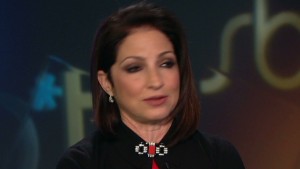 Is Miley Cyrus wrecking her career?
Lawrence began working on "Hannah Montana" back when Miley was barely a teenager. She says even then, she could tell Cyrus had star potential.
"She did have a lot of talent from the get-go, and (was) very precocious -- very much more mature than her age, very much aware, body awareness and all that," Lawrence said. "So I'm not sure that any of this really surprises me."
If Miley had body awareness back then, the whole country is aware of it now. But whether the outrageous twerking episode was a good career move in the long run, Lawrence isn't sure.
"(Miley) might be very smart. She might be really wrong."