STORY HIGHLIGHTS
English football fans could face criminal charges for using an offensive term
The Football Association is warned fans not to use the term "yid"
The word has been used by Jews and to insult them throughout history
English Premier League club Tottenham Hotspur has a large Jewish fan base
(CNN) -- English football fans have been warned they face criminal prosecution if they continue to chant a word which has been deemed anti-Semitic.
The English Football Association (FA) have told fans to stop using the word "Yid", a term which at different times throughout history has been used by Jews and also to abuse them.
Tottenham Hotspur, a north London-based club, are known for having a large number of Jewish supporters. A section of Spurs fans have attempting to reclaim the "Y word" by referring to themselves as the "Yid Army" and chanting it at matches.
But the FA has warned that such practices are no longer acceptable as it continues its fight against discrimination in the English game.
Read: Football grapples with anti-Semitism storm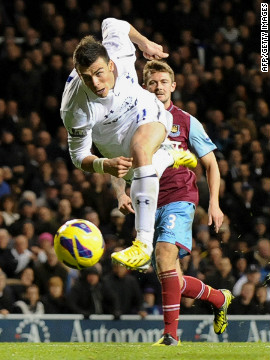 West Ham have already banned one fan for life after he was cautioned by police for "racially aggravated gesturing" during their match with Tottenham on Sunday. West Ham's fans are also reported to have aired songs about Adolf Hitler. The FA are to investigate. Tottenham won the game 3-1 with Gareth Bale (left) on the scoresheet.
Neither West Ham manager Sam Allardyce (L) or his Tottenham counterpart Andre Villas-Boas were keen to wade into the controversy. Allardyce told reporters at a post match press call: "I don't want to be a political animal -- I'm here to talk about football."
West Ham's Israeli midfielder Yossi Benayoun took to Twitter to express his view of the chants. He said: "I was very disappointed to hear some of the songs yesterday and it was embarrassing. But we need to remember that it was made by a minority group of fans and I'm sure the FA together with West Ham will do everything to find and punish them."
A group of Tottenham fans were attacked before their recent Europa League match with Lazio as they drank in the city center. One supporter is still in hospital suffering from stab wounds. West Ham's fans allegedly made reference to the incident in their chants.
A section of Lazio fans unfurled a "Free Palestine" banner during the 0-0 Europa League draw with Tottenham, which was marred by anti-Semitic chanting from the home supporters. Tottenham traditionally have a strong Jewish following.
Just last week Chelsea's complaint that Premier League referee Mark Clattenburg aimed racist language at midfielder Jon Obi Mikel was dismissed by the Football Association due to a lack of evidence.
Chelsea's John Terry (L) was found not guilty in a criminal court of racially abusing Queens Park Rangers defender Anton Ferdinand but received a four-match ban from the FA and a $356,000 fine for calling his opponent a "f*****g black c***."
Liverpool's Uruguayan striker Luis Suarez served an eight-match ban in the 2011/12 season for racially abusing Manchester United defender Patrice Evra. Suarez maintained his innocence but Liverpool were heavily criticized for their handling of the case.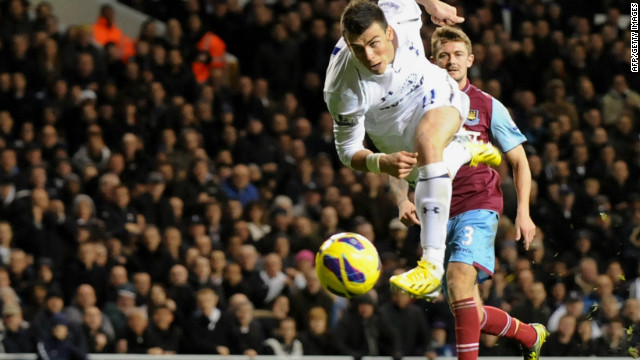 Hammers vow action on anti-Semitic chants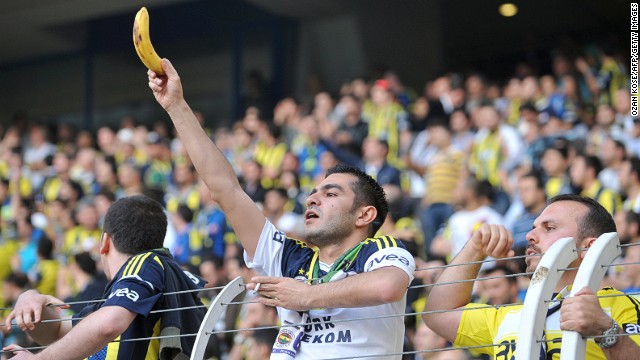 Racism has long been a stain on football but a resurgence of incidents in recent years has prompted soccer's authorities to launch a renewed bid to rid the game of discrimination for good. Here a Fenerbahce fan holds a banana towards Galatasaray's Ivory Coast striker Didier Drogba during a Turkish league match in May 2013.
The spark for a raft of racism reforms from the game's power brokers came when AC Milan midfielder Kevin-Prince Boateng walked off in a match with Italian lower league side Pro Patria in January after their fans abused him with monkey noises. The game was abandoned and his protest made headline news the world over.
CNN's Pedro Pinto stands on the spot where Boateng decided he'd had enough. He told the World Sport Presents Racism in Football documentary: "I decided to walk off the pitch because I said to myself, in this kind of environment, in this situation, I don't want to play football anymore."
Boateng's AC Milan teammate Mario Balotelli has been the subject of racial abuse over a number of years. He and Boateng were abused by AS Roma fans during a match at the San Siro in May that was briefly suspended by the officials as a result. A public address announcement implored visiting supporters to stop their chants.
Balotelli has had to deal with racism throughout his career. As far back as 2009, when he played for Inter, he was racially abused by opposing Juventus fans. Here, Inter's fans hold up banners in support of the striker.
Balotelli told Pedro Pinto he was prepared to walk off if he receives more racial abuse: "After what happened to me in (the Roma) game, I felt a little bit alone when I was home. I always said that if that happened in the stadium, like if nobody said anything, I don't care. But this time I think I changed my mind a little bit, and if it is going to happen one more time, I'm going to leave the pitch because it's so stupid."
Boateng's walk-off prompted the game's governing body to act and FIFA president Sepp Blatter invited the midfielder to sit on a task force dedicated to tackling racism in football. A raft of reforms have now been passed that could see teams relegated or expelled from competitions.
The head of FIFA's racism task force, Jeffrey Webb, told CNN the new measures could be "a defining moment in the fight against racism and discrimination." He labeled the recent abuse of Balotelli and Galatasaray striker Didier Drogba as "ignorant" and "unbelievable."
Blatter's new-found vigor to tackle racism was at odds with his sentiments in a 2011 interview with CNN when he expressed his belief that there was no on-field racism in football and that players who think they have been abused should simply say "this is a game." He later said his comments had been misinterpreted.
One of the most high-profile incidents in England saw Liverpool striker Luis Suarez banned for eight-matches for racially abusing Manchester United's Patrice Evra in October 2011. Prior to the teams' return fixture the following February, Suarez refused to shake Evra's hand. Suarez subsequently apologized.
Former England captain John Terry was found not guilty in a criminal court of racially abusing rival footballer Anton Ferdinand but was banned for four-matches by the Football Association. He accepted the charge, a £220,000 fine and apologized, saying: "I accept that the language I used, regardless of the context, is not acceptable on the football field or indeed in any walk of life."
The Serbian Football Association was hit with an $84,000 fine after a brawl between their under-21 team and England's in the city of Krusevac in October 2012. England player Danny Rose (far right) said he had been subjected to monkey chants throughout the game. The Serbian FA insisted their fine was for the altercation.
Serbian fans are renowned for creating an intimidating atmosphere, as CNN discovered at the Belgrade derby in May. Despite previous incidents, there was no hint of racism in the match, though the Serbian Football Association's technical director Savo Milosevic did reveal they have no program in place to tackle racism.
European football's governing body, UEFA also passed new laws on racism. They introduced a minimum 10-match ban for racist abuse by players or officials and escalating measures for clubs including fines and stadium closures for repeat offenders.
Various initiatives across Europe's leagues help to try and combat racism and offer opportunities to those communities that are under represented at the top of the game. The Asian Stars event, recently held at Chelsea's training ground, aims to encourage participation among aspiring Asian players at all levels of football.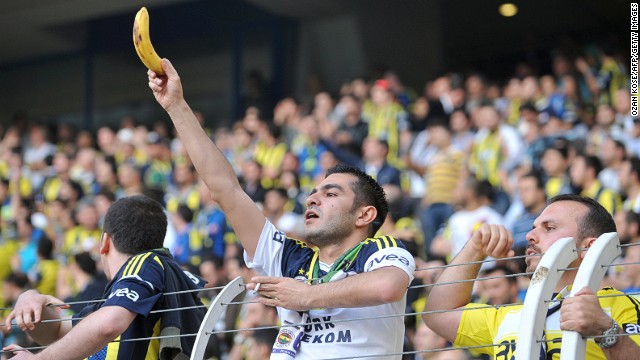 Racism in football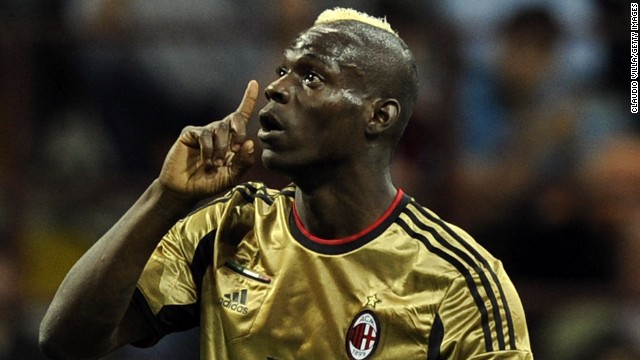 AC Milan's Mario Balotelli reacts to racist abuse from the visiting Roma fans at the San Siro in May. It was not the first time the Italian-born striker has been racially abused in Serie A.
Serie A side Lazio has already been punished four times in the 2012-13 season due to racist offenses by its fans in European matches.
"I don't care what game it is -- a friendly, Italian league or Champions League match -- I would walk off again," the Germany-born Kevin-Prince Boateng, who has represented Ghana, told CNN in an exclusive interview in January after he walked off in protest at racist abuse he was subjected to in a friendly match.
"I'm sad and angry that I'm the one that has to take action," added the AC Milan midfielder. "All the people who support me would support me in a big game. Players like Rio Ferdinand and Patrick Vieira have supported me and I just want to say thank you."
At the end of January, Boateng had a new teammate after AC Milan owner Silvio Berlusconi sanctioned a $30 million deal to sign striker Mario Balotelli from Manchester City. Berlusconi had previously branded Balotelli a "rotten apple."
La Stampa newspaper estimated that the signing of "Super Mario" could have been worth 400,000 votes in Berlusconi's bid for re-election in Italy back in February.
Before moving to England, the Italy-born Balotelli played for AC Milan's rivals Inter Milan, and during one Serie A match against Juventus the Turin club's fans once shouted: "There are no black Italians."
Soon after Balotelli returned to Italy, Inter Milan were fined $20,000 after racist chants from their fans about the AC Milan's striker at a match against Chievo. Inter play AC in the Milan derby on February 24.
"Berlusconi is an opportunist, who will say anything to win short-term support," Italian historian John Foot -- the author of the authoritative book on Italian football "Calcio" -- told CNN, in reference to the AC Milan owner's support for Boateng after the player walked off the pitch. "His comments are hypocritical at best, especially given his alliance with anti-immigrant and far-right parties, and his comments on Barack Obama (he called him 'sun-tanned')," added Foot. Berlusconi is pictured in the center, wearing a scarf.
Soon after Balotelli returned to Serie A, Berlusconi's brother Paolo -- during a political rally -- invited the public to an upcoming AC Milan match and was caught on camera -- the video was featured on the website of Italian newspaper La Repubblica -- saying: "OK, we are all off to see the family's little black boy." Paolo is pictured here, wearing glasses.
"I don't think you can run away, because then the team should have to forfeit the match," FIFA president Sepp Blatter told Abu Dhabi's The National newspaper. "This issue is a very touchy subject, but I repeat there is zero tolerance of racism in the stadium, we have to go against that. The only solution is to be very harsh with the sanctions (against racism) -- and the sanctions must be a deduction of points or something similar."
Two days after Boateng's walkoff, some sections of Lazio's crowd at Rome's Olympic Stadium were heard making monkey noises at Cagliari's Colombian striker Victor Ibarbo. However, the majority of the home crowd jeered and whistled to drown out the racists.
In 2010, Cameroon striker Samuel Eto'o suffered racist abuse from Cagliari fans when playing for Inter Milan in a Serie A game. The Sardinian club was subsequently heavily fined.
In 2005 the Italian authorities banned Paolo di Canio -- then playing for Lazio -- and fined him almost $11,000 for his use of a straight-arm salute. "The sports court decided that it was an act of racism," the head of Italy's Observatory on Racism and Anti-racism in Football, Mauro Valeri, told CNN. "The ordinary court, however, did not intervene. For me it's racism, for the Ministry of the Interior, no." Di Canio is now manager of English club Swindon Town.
While English football embarked on a program of stadium reconstruction after the 1980s disasters at Bradford, Heysel (pictured) and Hillsborough, Italian football has been arguably hampered by a lack of stadium redevelopment.
Of Serie A's big clubs, only Juventus has built a new stadium in recent years.
The Italian Ministry of the Interior has introduced an identity document -- "tessera del tifoso" -- for supporters to counteract hooliganism. In order to buy match tickets, fans must present their document, with the system designed to ensure away fans can't buy "home" tickets for games.
Owen Neilson is writing a book about Italian football grounds, "Stadio: The Life and Death of Italian Football." "If a stadia revolution is undertaken in Italy -- as it has happened in England -- a layer of culture unique to Italy will be tarmacked over, with 'Juventus Stadium' type replacements," said Neilson. "Football will be changed again in favor of profit and central figures in a club's history, such as Giuseppe Meazza (who played for both AC Milan and Inter) or Romeo Menti (Vincenza), will be moved from the spotlight . That will be a real loss."
"The Football Italian Federation, FIFA and UEFA must empower fan-based initiatives that are capable of creating a culture of self-regulation," Professor Clifford Stott, who has advised governments and police forces internationally on crowd management policy and practice, told CNN.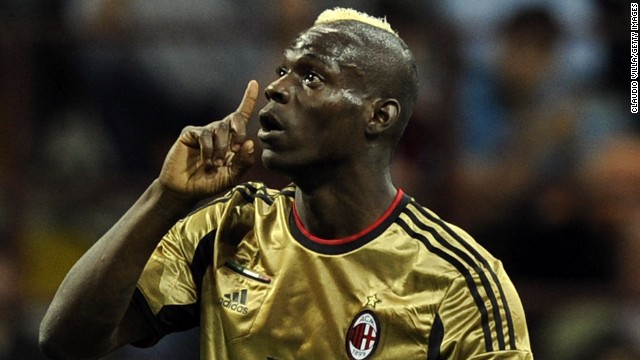 Italy's complex racism problem
"We are committed to tackling discrimination in all its forms and that includes anti-Semitic behavior in football," FA general secretary Alex Horne said in a statement.
"The Y-word has no place in our game and its use in stadiums can result in a football banning order. We are determined that everyone can enjoy football in a fan friendly and safe environment."
The FA also stated that, while it understands the motives of fans attempting to reclaim an offensive term, it still deems the word a discriminatory slur.
"The FA appreciates that language is a complex issue: the use and meaning of words is constantly evolving," read a statement.
I've had that word spat at me in the street, had the word scrawled over my exercise book at school and been held up by the scruff of my neck and had that word shouted at me.
Raymond Simonson
"This means that, over time, sometimes neutral words or phrases can come to be understood as offensive; and, similarly, words or phrases previously considered as offensive can become more acceptable.
"Although the term derives from the Yiddish word for a Jew, its use in the English language has been, both historically and in contemporary use, derogatory and offensive.
"It is noted that many minority communities have sought to reclaim historic terms of abuse such as this as a means of empowerment. The process of empowerment through reclaiming language is complex and can often divide opinion within the same community.
"In light of the historic and contemporary use of the term, The FA considers that the use of the term 'Yid' is likely to be considered offensive by the reasonable observer."
Read: Anti-Semitic chants mar Spurs match
Speaking on behalf of Maccabi GB, a British charity aimed at promoting Jewish participation in sports, Dave Rich declared the word does not have a place in modern language due to its associations with fascist views of Oswald Mosley, a politician during the early decades of the 20th century.
"The Y-word causes offense to many people, Jewish and non-Jewish, however it is intended," said Rich.
"Its historic association with Mosley's fascists and continued use by antisemites outside football mean that it has no place in football grounds or anywhere else."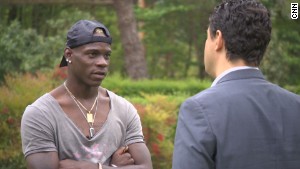 Racism in Football: Part 1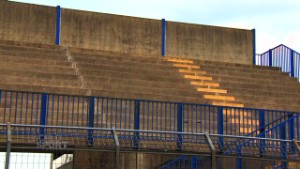 Racism in Football: Part 2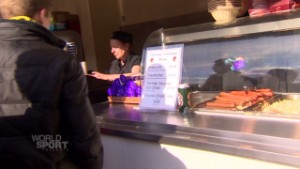 Racism in Football: Part 3
Raymond Simonson, chief executive of the Jewish Community Center in London, says he has no problem with fellow Tottenham fans using the word, although he cannot bring himself to say it out loud.
He told CNN World Sport: "I've had that word spat at me in the street, had the word scrawled over my exercise book at school and been held up by the scruff of my neck and had that word shouted at me.
"That word has a lot of meaning for me and it's the reason I can't say the word.
"The problems with words which have racist connotations is that it's about context.
"When I go to football matches and I have to listen to fans, a minority mind you, hissing to make the sounds of the gas chambers,I don't believe anybody can tell me the reason they do it is because some Spurs fans are singing a song about Jermain Defoe which rhymes with the ''y" word."
Tottenham explained how the uses of the term by their fans was a "defense mechanism" rather than a deliberate attempt to insult the Jewish community.
"Last season saw a number of incidents where fans were targeted by allegedly far-right activists on the continent and subjected to anti-Semitic abuse by opposition fans," said a club spokesman. "Subsequently, the debate on this issue has two key considerations.
"Firstly, whether or not its use now plays a role in deflecting or attracting unjustified abuse, abuse that is inexcusable on any grounds; and secondly, whether it is liable to cause offense to others even if unintentionally. Our fans have themselves engaged in this debate following the events of last season.
"We recognize that this is a complex debate and that, in the interests of encouraging a positive and safe environment for all supporters, consideration should be given to the appropriateness and suitability of its continued use.
"We are already in the process of engaging with our fans and shall be consulting more widely in due course."
But Peter Herbert, chairman of the Society of Black Lawyers, believes Tottenham supporters must take more responsibility in tackling the issue.
"We're not blaming Spurs fans," he told CNN World Sport.
"But they have to take responsibility. Those same fans would not dare use that word on a Saturday afternoon outside the ground. You cannot have an area of London which is ring fenced for racism or anti-Semitism."
In recent years, the FA has shown its sensitivity to the concerns of the English football's Jewish community.
The England national team paid a visit to the World War II concentration camp Auschwitz I in Berkanau ahead of the Euro 2012 tournament in Poland and Ukraine last year.
In October, England manager Roy Hodgson will open the "Four Four Jew" exhibition at the Jewish Museum London.
The exhibition celebrates the Jewish community's contribution to British football.