Fans not happy with 'Fifty Shades' casting
updated 6:42 AM EDT, Wed September 4, 2013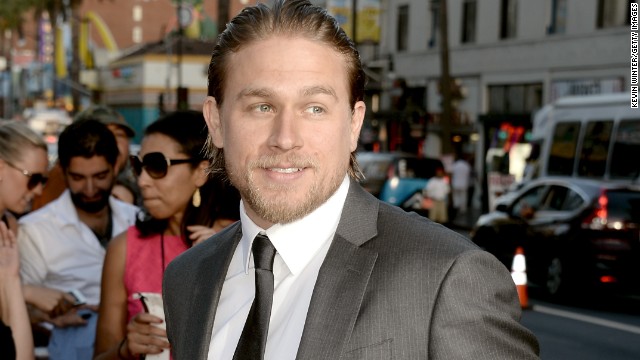 OK "Fifty Shades of Grey" fans, it looks like some of you have gotten your wish. Charlie Hunnam
will not be playing
Christian Grey in the big-screen adaptation of E.L. James' best-selling novel. You can once again start fantasizing about who might snag the role instead. Here are a few names that have come up.
Lots of people believed "White Collar's" Matt Bomer would have made a great Christian Grey. (The actor appears as a stripper in "Magic Mike," so we figured he'd be down for some on-screen BDSM.)
Garrett Hedlund steamed up the screen in "Tron: Legacy" and "Troy." He definitely has the looks for the role.
The devilish look of Ian Somerhalder has served him well on the TV series "The Vampire Diaries." He could bring that to the role.
Need we plead our case for Ryan Gosling?
With "The Hunger Games" under his belt, Wes Bentley could have taken on the role.
He's shown his range from "This Means War" to "People Like Us," so we know Chris Pine could have taken on Grey.
If new dad Chris Hemsworth isn't too busy wielding Thor's hammer to take part, he could have easily stepped into Grey's shoes.
Casting 'Fifty Shades of Grey'
Matt Bomer
Garrett Hedlund
Ian Somerhalder
Ryan Gosling
Wes Bentley
Chris Pine
Chris Hemsworth
STORY HIGHLIGHTS
Charlie Hunnam and Dakota Johnson have been cast in the film
Some fans wanted Matt Bomer and Alexis Bledel to get the roles
A petition is being circulated
(CNN) -- "Fifty Shades of Grey" fans are hot -- and not for the reason you might think.
No sooner were the stars of the forthcoming film adaptation of the wildly successful erotic novel announced than the Internet roared its disapproval. No, no, no some fans cried to the casting of Charlie Hunnam and Dakota Johnson as Christian Grey and Anastasia Steele respectively.
The front-runners for the gig appear to be "White Collar" star Matt Bomer and Alexis Bledel, who is best known from the hit TV show "Gilmore Girls." There is even a Change.org petition demanding that the roles be recast and given to that pair.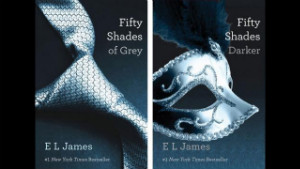 Stars picked for 'Fifty Shades of Grey'
Wow.
As we learned with the drama that became "Batfleck" (yes, that's henceforth the term for the madness that went down when it was announced that Ben Affleck would be playing Batman) people take very seriously these casting decisions -- especially when it's a pair of characters they have been fantasizing about.
Therefore it seems like just about everyone has "Fifty Shades" opinion. And Twitter lit up with them, from the serious to the semi-joshing.
But not everyone was bummed about it.
Johnson's mom, actress Melanie Griffith, appears to be thrilled. She tweeted "My beautiful child Dakota has been chosen to play Anna [sic] Steele in 50 Shades!!! Look out world! Here she comes!!! #proud mama."