STORY HIGHLIGHTS
Microsoft's purchase of Nokia's mobile phone business pits Microsoft squarely against Apple and Google
Ballmer, speaking to CNN's Jim Boulden, said the company would need to be "agile and clear with the consumer"
The two companies have been in partnership since 2011 but there was more opportunity, he said
Ballmer said the deal was part of "the most significant transformation" of the company
(CNN) -- Microsoft's purchase of Nokia's mobile phone business will allow the company to compete against "big established players" by being "agile and clear" with the consumer and with its innovations, its outgoing chief executive Steve Ballmer has told CNN.
The deal, announced late Monday night, pits Microsoft squarely against Apple and Google in the hotly-contested smartphone arena. The $7.2 billion purchase gives Microsoft control of the second-largest mobile phone manufacturer in the world, according to IDC.
Watch more: Microsoft to buy Nokia's phone business
Ballmer, in an interview with CNN, said: "The dynamics of really competing in this market against big established players means that we're going to have to be absolutely as agile and clear with the consumer, agile in our innovation, agile in our business decision making."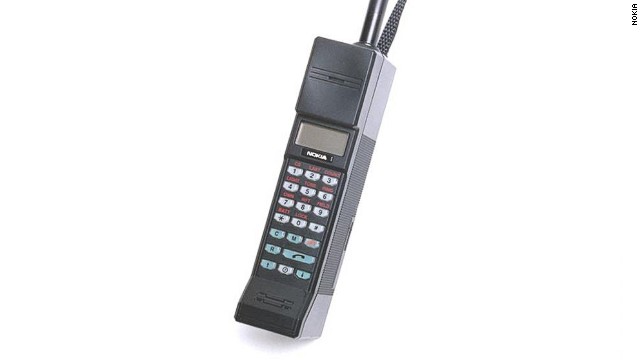 As Microsoft sets out to buy Nokia, CNN takes a look through some of the Finnish mobile giant's unique designs. Pictured here is the Nokia Mobira Cityman, announced in 1989.
Nokia 1011, announced in 1992. Nokia isn't the first phone company to be bought by Microsoft. It bought Danger in 2008, which it then used to launch the Microsoft Kin phone.
Nokia 2110, from 1994. Nokia, which was the number one seller of mobile phones globally in 2007, had a tough few years before the stewardship of Stephen Elop slowly started to turn it around.
Nokia 8110, announced in 1998. Since its rebirth, Nokia has over taken BlackBerry in around 34 markets, according to the company.
Nokia 3650, introduced in 2003. Analysts say the deal will likely benefit Microsoft in the same way that creating and making smartphones has for Apple.
Nokia 9110i Communicator, released in 2000. As retailers throughout the last century showed, if you make and sell your own products, the margins can be higher, and the profits better.
Nokia 6630, announced 2004. As the world's austerity drive continues, Microsoft will be able to reap rewards once it owns Nokia outright.
Nokia 7280, released in 2004. Not much is likely to change in the short term, but Nokia will more than likely move into the tablet arena a lot quicker, say analysts.
Nokia 7260, from 2004. Microsoft's Surface tablet is likely to be rebranded or ditched completely, in favor of something more Nokia-flavored.
Nokia 5500, announced in 2006. Microsoft will license the Nokia name for the next 10 years.
Nokia N93, from 2006. Microsoft's CEO Steve Ballmer has announced that he'll be stepping down over the next year. Will Stephen Elop, the former Nokia CEO, one day replace him?
Nokia 95, from 2006. Elop stepped down as Nokia's CEO on Monday to become the head of the company's devices and services business. He will continue leading Nokia's phones business as the devices chief at Microsoft.
Nokia 5700 Sport Music Edition, released in 2007.
Nokia N97, announced in 2009. By buying Nokia, Microsoft's ambition to become a hardware company is well and truly realized.
Nokia Lumia 1020, announced in 2013. The Lumia range, which now includes half a dozen handsets, is still a minnow in the smartphone world in terms of market share, but it is slowly gaining traction.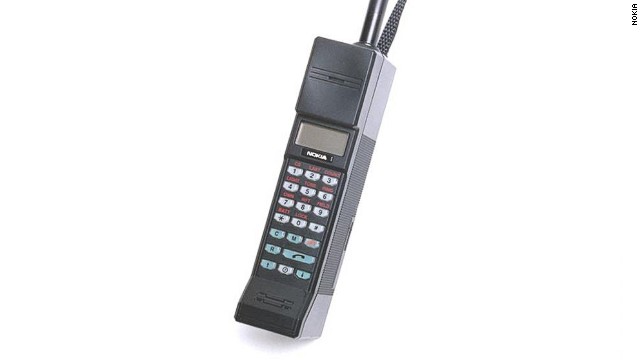 Nokia through the ages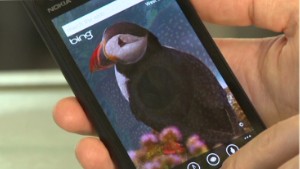 Microsoft to buy Nokia's phone business
Read more: Nokia sale is a good deal for both parties
The two companies have been in partnership since 2011, when Nokia moved away from its homemade Symbian smartphone operating system and replaced it with Microsoft's Windows Phone.
Read more: Launch of Nokia's $20 phone begs question: Is one mobile enough?
Of the existing deal, Ballmer said: "Despite the close cooperation and great work we've done together we see the opportunity to, none the less, move faster and accelerate and take market share."
The best way to do that, he said, is to be: "One company making one set of decisions."
Watch more: Nokia's super cheap mobile phone
Nokia has been troubled, and while sales of its top-end Lumia smartphones are growing fast, they remain in the shadows of the iPhone, Samsung Galaxy S4 and even Google's new Moto X.
Nokia has been led for the past three years by Stephen Elop, a former Microsoft executive. Elop stepped down as Nokia's CEO on Monday to become the head of the company's devices and services business. He will continue leading Nokia's phones business as the devices chief at Microsoft.
Read more: Review: Nokia Lumia 900 is best Windows phone ever
Elop has been widely named as a potential replacement for Ballmer as Microsoft's next CEO. When asked if Elop was a natural successor for the role, Ballmer said the board was going through an "open succession" process to consider internal and external candidates and would continue to do "its proper job in considering candidates to be next CEO of Microsoft."
But Ballmer said he was "not finished ... I'm running very hard until we do have a CEO successor."
The deal, Ballmer added, was the biggest he had done at Microsoft, and "it's part of what I would call probably the most significant transformation of the company.
"I am excited, I am excited to welcome the now 32,000 Nokia people who will be joining the Microsoft family."
CNN's Jim Boulden, Irene Chapple and CNNMoney contributed to this report