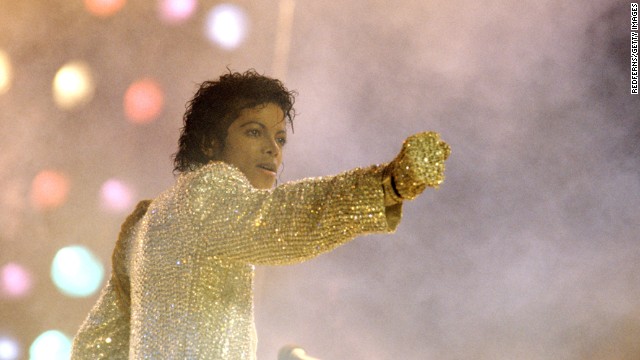 The death in 2009 of superstar Michael Jackson, who died of cardiac arrest at the age of 50, sent shockwaves around the world.
The Jackson 5 perform on a TV show circa 1969. From left, Tito Jackson, Marlon Jackson, Michael Jackson, Jackie Jackson and Jermaine Jackson.
Michael Jackson quickly became the stand out star of the Jackson 5. Here he performs onstage circa 1970.
Michael Jackson poses during a portrait session in Los Angeles in 1971.
Michael Jackson performs with The Jacksons in New Orleans on October 3, 1979.
Jackson achieved superstardom with his solo career in the 1980s. Here Jackson is shown on stage in Kansas in 1983.
Michael Jackson performs on stage circa 1990.
Jackson broke a world record during the Bad tour in 1988 when 504,000 people attending seven sold-out shows at Wembley Stadium in London.
Jackson perfoms in concert circa 1991 in New York City.
Known for his dance moves, Jackson is seen here jumping in the air while performing during the Dangerous tour in 1992.
Michael Jackson performs in Rotterdam, Netherlands.
Jackson performs with his brothers.
Jackson performs during the Bad tour at Wembley Stadium in London.
Jackson performs during the taping of "American Bandstand's 50th: A Celebration" in 2002.
Michael Jackson earned the Legend Award during the MTV Video Music Awards in Tokyo in 2006.
Jackson is seen in this handout photo provided by AEG Live on June 23, 2009, two days before his death, rehearsing at the Staples Center in Los Angeles.
Michael Jackson, King of Pop
Michael Jackson, King of Pop
Michael Jackson, King of Pop
Michael Jackson, King of Pop
Michael Jackson, King of Pop
Michael Jackson, King of Pop
Michael Jackson, King of Pop
Michael Jackson, King of Pop
Michael Jackson, King of Pop
Michael Jackson, King of Pop
Michael Jackson, King of Pop
Michael Jackson, King of Pop
Michael Jackson, King of Pop
Michael Jackson, King of Pop
Michael Jackson, King of Pop
Photos: Michael Jackson, King of Pop
STORY HIGHLIGHTS
Nurse Cherilyn Lee testifies she warned Jackson about the dangers of propofol
"I remember telling him that it wasn't something he wanted to use at home," Lee testifies
'You don't understand, doctors are telling me it's safe," Jackson tells nurse
Jackson died of a propofol overdose two months after Lee refused to help him get it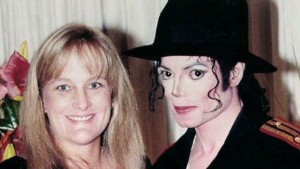 MIchael Jackson's ex-wife cries on stand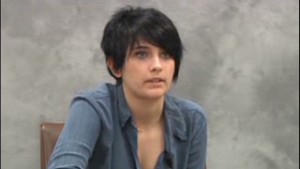 Paris Jackson's deposition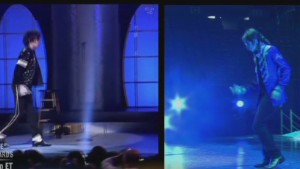 Compare Michael Jackson in 2001 to 2009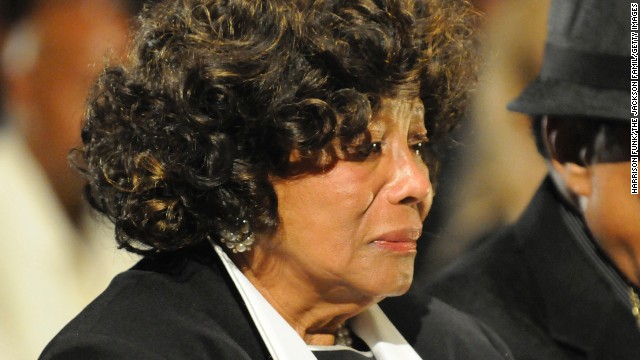 Katherine Jackson: Michael's mother, 82, was deposed for nine hours over three days by AEG Live lawyers. As the guardian of her son's three children, she is a plaintiff in the wrongful death lawsuit against the company that promoted Michael Jackson's comeback concerts.
Kenny Ortega: He was chosen by Michael Jackson and AEG Live to direct and choreograph the "This Is It" shows. Ortega, who choreographed for Jackson's "Dangerous" and "HIStory" tours, testified at Dr. Conrad Murray's criminal trial that "Jackson was frail" at a rehearsal days before his death.
Dr. Conrad Murray: He was Michael Jackson's personal physician in the two months before his death, giving him nightly infusions of the surgical anesthetic that the coroner ruled led to his death. Murray, who is appealing his involuntary manslaughter conviction, has sworn that he would invoke his Fifth Amendment protection from self-incrimination and refused to testify in the civil trial. There is a chance that Murray will be brought into court from jail to testify outside the presence of the jury to allow the judge to determine if he would be ordered to testify.
Joe Jackson: Michael's father, 84, is on the witness list for the trial and may testify. The Jackson family patriarch, who lives in Las Vegas separately from his wife, has suffered several ministrokes in the last year, which some close to him say have affected him.
Prince Jackson: Michael's oldest son is considered a key witness in the Jacksons' case against AEG Live, since he is expected to testify about what his father told him about the concert promoter in the last days of his life. Prince, who turned 16 in February, is becoming more independent -- he now has a driver's license and jobs.
Paris Jackson: Michael's daughter, who turned 15 on April 3, is on the list of witnesses and was questioned by AEG Live lawyers for several hours on March 21 about her father's death. Paris is an outspoken teen who often posts messages to her 1 million-plus Twitter followers.
Blanket Jackson: Although AEG Live asked the judge to order Blanket, 11, to sit for a deposition, and he is one of the four plaintiffs suing them, Michael's youngest son will not be a witness in the trial. His doctor submitted a note to the court saying it would be "medically detrimental" to the child.
Randy Phillips: He's president of AEG Live, the concert promoter that contracted with Michael Jackson for his "This Is It" comeback shows set to start in London in July 2009. The Jackson lawsuit says Phillips supervised Dr. Conrad Murray's treatment of Jackson in the weeks before his death, making the company liable for damages. E-mails between Phillips and other executives showed they were worried about Jackson's missed rehearsals and sought Murray's help getting him ready.
Kevin Boyle: The Los Angeles personal injury lawyer is leading the Jackson team of at least six attorneys in the wrongful death suit against AEG Live. One of his notable cases was a large settlement with Boeing on behalf of two soldiers injured when their helicopter malfunctioned and crashed in Iraq.
Perry Sanders, Jr.: Katherine Jackson's personal lawyer is helping steer the Jackson matriarch through her relations with her son's estate, probate court and the wrongful death suit. He is also known for representing the family of Biggie Smalls in their suit against the city of Los Angeles over the rapper's death investigation.
Marvin Putnam: He's the lead lawyer for AEG Live, defending against the wrongful death suit. The primary focus of his legal practice is "media in defense of their First Amendment rights," according to his official biography.
Philip Anschutz: The billionaire owner of AEG, parent company of AEG Live, is on the Jacksons' witness list. He is the force behind the effort to build a football stadium in downtown Los Angeles to lure a National Football League team to the city. He recently pulled his company off the market after trying to sell it for $8 billion.
Tim Leiweke: He was recently fired as AEG's president as Philip Anschutz announced he was taking a more active role in the company. The Jackson lawyers say Leiweke's e-mail exchanges with executives under him concerning Michael Jackson's health are important evidence in their case.
Paul Gongaware: The AEG Live co-CEO worked closely with Michael Jackson as he prepared for his comeback concerts. He testified at Dr. Conrad Murray's criminal trial that he contacted the physician and negotiated his hiring at the request of Jackson. AEG lawyers say it was Jackson who chose, hired and supervised Murray. Gongaware knew Jackson well, having been tour manager for the singer in previous years.
John Branca: He's one of two executors of Michael Jackson's estate. Branca was Jackson's lawyer until about seven years before his death. He said Jackson rehired him just weeks before he died.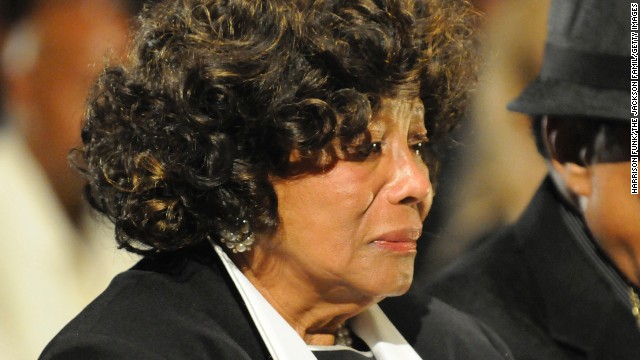 Who's who in Jackson trial
Los Angeles (CNN) -- A nurse who tried to help Michael Jackson find sleep with vitamin infusions said the singer became convinced that propofol was the only cure for his insomnia.
Cherilyn Lee -- who specializes in holistic health care -- was called as a witness by AEG Live in its defense of the wrongful death lawsuit filed by Jackson's mother and children. But Jackson lawyers said they believe her testimony helped their case.
When she was shown a photo of Jackson six days before his death -- two months after she had last treated him -- she appeared shocked at his deterioration.
"Oh, my goodness," Lee said. "That's horrible!"
Lee testified Thursday that after Jackson awoke after just four hours of sleep after one of her treatments on April 19, 2009, he became "very agitated."
"He stood up on the bed and he looked at me and at 4:30 in the morning, it kind of scared me," Lee said. "It really startled me when he stared at me with his big brown eyes."
"I told you I cannot sleep all night," Lee said Jackson told her.
AEG expert: Jackson was a drug addict
Jackson allegedly asked Lee, who had been treating him with vitamins since early February, to find an anesthesiologist who could put him to sleep him with the surgical anesthetic propofol.
Lee refused, warning him it was unsafe. She testified that she told Jackson that any doctor who would give him propofol at home didn't care about him and was just doing it for the money.
That April 19, 2009, session was Lee's last time with Jackson.
Just over two weeks later -- on May 6 -- an AEG Live executive wrote in an e-mail that it was a "done deal" that Dr. Conrad Murray was being hired for $150,000 a month to serve as Jackson's full-time physician.
Murray told investigators that Jackson was infused with propofol every night for two months to treat his insomnia. The last treatment killed the singer, according to the coroner.
Jackson's mother and three children are suing AEG Live, contending the concert promoter is liable for his death because it negligently hired, retained or supervised Murray.
AEG Live lawyers contend it was Jackson who chose and controlled Murray and their executives had no way of knowing about the dangerous treatments being given in the privacy of Jackson's bedroom.
Lee's testimony concluded the 18th week of the wrongful death trial, which will continue into September.
She had glowing words for Jackson, who would have turned 55 on Thursday. "I haven't really met anyone who was so caring and so giving," she said.
"After his passing, a young lady walked up to me at an event and she just stared crying," Lee said. "She said, 'I wouldn't be here today if Michael hadn't come to the hospital and paid for my brain surgeries and he didn't want anyone to know.'"
Although called as a witness by AEG Live, Lee attacked their lawyers' contention that Jackson was "doctor shopping" for drugs. "All he was doing was looking for the best doctor to help with his insomnia," Lee said. "It just breaks my heart for people to label someone as doctor shopping when they're only trying to find the best doctor to give them the best care."
Jackson hired Lee to find natural treatments for his insomnia, she said. She began treating Jackson in his Los Angeles home on February 1, 2009, days after he signed a three-year contract with AEG Live for a world tour, which would start with 50 shows in London to debut in July.
"My concern was that he was drinking Red Bulls," she said. He drank several cans of the energy drink during their first meeting. "I was thinking his tiredness and fatigue was related to that."
"He told me whatever you tell me I need to do, I will do it." He stopped drinking cases of Red Bull, replacing the energy drinks with fresh organic juices, she said.
Jackson "started to feel really great" and "looked healthier" after a month of her IV treatments "Myers Cocktails," an infusion of Vitamin C and other nutrients, she testified.
But he still couldn't sleep more than five hours a night and with rehearsals for his "This Is It" tour cranking up in April "he needed something a little more," she testified.
Jackson rejected her recommendation that he have a sleep specialist visit his home to study his insomnia or that he cut down the lights and music in his bedroom, she said.
Earlier testimony suggested that Jackson had already given up on Lee's methods and decided that propofol, which German doctors had used to treat his insomnia during a 1997 tour, could be his answer for rest.
Jackson and Murray tried to recruit a Las Vegas anesthesiologist to join them on the tour in late March 2009, according to Dr. David Adams' video testimony shown to jurors last week.
"I just need you to help me get my rest," Adams said Jackson told him. "They were pretty vague, but on hindsight I know what they were talking about."
By April 19, Jackson "wasn't quite himself," Lee testified. "He just seemed really stressed or something. He said at certain points he was under a lot of pressure to finish rehearsals and he said 'I've got to get my sleep so I can do this.'"
When Jackson told Lee he wanted her help in getting propofol infusions instead of the vitamin cocktail IVs, she researched the drug in her Physicians' Desk Reference manual.
"I remember telling him that it wasn't something he wanted to use at home," she said. "It wasn't a safe medication. It was definitely not a medication for insomnia."
Lee's handwritten notes from that day described their conversation: "I went as far as to say I understand you want a good night sleep -- want to be 'knocked out' -- but what if you don't wake up," she wrote. "He said 'I'll be ok. I only need someone to monitor me with equipment while I sleep.'"
Jackson "kept telling me 'You don't understand, doctors are telling me it's safe just as long as I am being monitored,'" Lee testified.
Lee collapsed on the witness stand Wednesday after describing her unsuccessful attempt to convince Jackson not to use propofol. "It's so unfair," she cried. "I am so sick."
"I can't do this anymore! I can't do this anymore," Lee cried.
As Los Angeles County Superior Court Judge Yvette Palazuelos recessed court for the day and sent jurors out, AEG Live lawyer Sabrina Strong, who was sitting in the rear of the courtroom, ran to the witness stand to console the witness.
"That's not appropriate," Jackson lead lawyer Brian Panish protested. "Lawyers don't do that. It's not appropriate for lawyers to come out of the audience in front of the jury."
"Appropriate or not, it happened," Palazuelos said.
Panish argued that Strong was trying to "curry favor" with the jury by appearing compassionate. He demanded that the judge admonish her in front of the jury. The judge suggested he put his request in writing for her to consider.
Jackson's belief that propofol could help him sleep dated back to the late 1990s, according to another witness who testified Wednesday.
Dr. Catherine Quinn, a dentist who specializes in giving anesthesia during dental procedures, said Jackson asked her to infuse him with propofol in 1998.
"He told me that he has trouble sleeping," Quinn testified.
"I said that's inappropriate use of anesthesia," Quinn said. "He needs to speak with his physician about sleep aids. I told him that the sleep that you get with anesthesia is not real sleep, it's not restful sleep. He told me that it's the best sleep he ever had."
AEG Live expert: MJ was an addict
A drug addiction expert who testified Tuesday that Michael Jackson suffered a "quite extensive" drug addiction acknowledged Wednesday there was no evidence the singer used more painkillers than medically necessary.
The conclusion by Dr. Petros Levounis that Jackson was dependent on painkillers was not a revelation, considering Jackson himself announced it when he cut his "Dangerous" tour short to enter a rehab program in 1993.
Debbie Rowe: Paris 'has no life' since father's death
"If he announced it to the world it's not very private, is it?" Jackson lawyer Michael Koskoff asked Levounis.
"At that moment, he was not secretive," Levounis replied.
Jackson's drugs of choice were opioids -- painkillers given to him by doctors repairing scalp injuries suffered in a fire and during cosmetic procedures to make him look younger, Levounis testified.
Labeling Jackson an addict could tarnish the singer's image among jurors, but its relevance to AEG Live's liability is questionable. Opioids played no role in Jackson's death, according to the Los Angeles County coroner. The judge would not allow Levounis to testify if he thought Jackson was addicted to propofol.
Levounis conceded he saw no evidence that Jackson used painkillers after he left rehab in 1993 until 2001 or between July 2003 and late 2008. He said it is not inconsistent for an addiction to go into remission.
Under cross examination Wednesday morning, Levounis conceded that he never saw evidence that Jackson injected himself with narcotics, ever sought or used illegal drugs such as cocaine, meth or heroin, or abused drugs to produce euphoria or get high.
There was also no evidence Jackson used more painkillers than doctors prescribed, he said.
Jackson lawyers have never disputed the singer's drug dependence. In fact, they contend that AEG Live executives, including one who was Jackson's tour manager when he entered rehab, were negligent for paying a doctor $150,000 a month just to treat Jackson. The high salary created a conflict for the debt-ridden Murray, making it difficult for him to say no to Jackson's demands for drugs.
Paul Gongaware, the AEG Live co-CEO who was in charge of Jackson's 2009 "This Is It" tour, was also tour manager for his "Dangerous" tour in 1993. Levounis acknowledged in testimony Wednesday that there was evidence that Gongaware knew about Jackson's painkiller addiction 15 years before his death.
Levounis' testimony about the dangers of a doctor being too friendly with an addicted patient, which he said Murray was, could help the Jacksons' case.
"A very close friendship between an addicted patient and a doctor is problematic," Levounis testified. "It makes it much easier for a patient to ask for drugs and it makes it more difficult for a provider to resist."
The medical records of Murray's treatment of Jackson between 2006 and 2008 -- when the singer lived in Las Vegas -- showed no painkillers prescribed during seven visits. Murray's notes did show he treated Jackson's complaints of insomnia with a sedative in 2008.