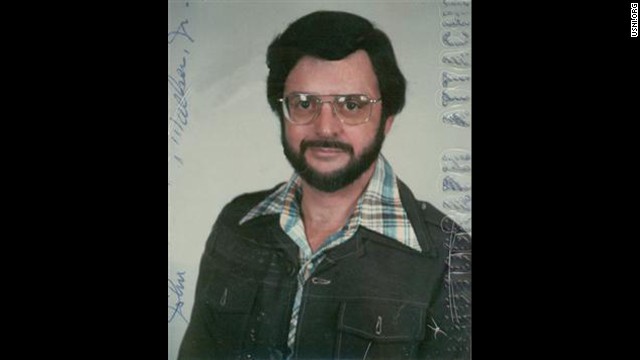 John Walker ran a father and son spy ring, passing classified material to the Soviet Union from 1967 to 1985. Walker was a Navy communication specialist with financial difficulties when he walked into the Soviet Embassy and sold a piece of cyphering equipment. Navy and Defense officials said that Walker enabled the Soviet Union to unscramble military communications and pinpoint the location of U.S. submarines at all times. As part of his plea deal, prosecutors promised leniency for Walker's son Michael Walker, a former Navy seaman. Click through the gallery to see other high-profile leak scandals the United States has seen over the years.
Daniel Ellsberg
leaked the 7,000-page Pentagon Papers in 1971. The top-secret documents revealed that senior American leaders, including three presidents, knew the Vietnam War was an unwinnable, tragic quagmire. Further, they showed that the government had lied to Congress and the public about the progress of the war. Ellsberg surrendered to authorities and was charged as a spy. During his trial, the court learned that President Richard Nixon's administration had embarked on a campaign to discredit Ellsberg, illegally wiretapping him and breaking into his psychiatrist's office. All charges against him were dropped. Since then he has lived a relatively quiet life as a respected author and lecturer.
Military analyst
Jonathan Pollard is a divisive figure in U.S.-Israeli relations. The former U.S. Navy intelligence analyst was caught spying for Israel in 1985 and was sentenced in 1987 to life imprisonment. The United States and Israel are discussing his possible release as part of efforts to save fragile Middle East peace negotiations, according to sources familiar with the talks.
Wen Ho Lee was a scientist at the Los Alamos Laboratory in New Mexico who was charged with 59 counts of downloading classified information onto computer tapes and passing it to China. Lee eventually agreed to plead guilty to a count of mishandling classified information after prosecutors deemed their case to be too weak. He was released after nine months in solitary confinement. Lee later received a $1.6 million in separate settlements with the government and five news agencies after he sued them, accusing the government of leaking damaging information about him to the media.
Members of the Bush administration were accused retaliating against Valerie Plame, pictured, by blowing her cover in 2003 as a U.S. intelligence operative, after her husband, former Ambassador Joe Wilson, wrote a series of New York Times op-eds questioning the basis of certain facts the administration used to make the argument to go to war in Iraq.
In 2007, Lewis "Scooter" Libby, Vice President Dick Cheney's former chief of staff, was convicted on charges related to the leak of the identity of CIA operative Valerie Plame. Libby was convicted of obstruction of justice and perjury in connection with the case. His 30-month sentence was commuted by President George W. Bush. Cheney told a special prosecutor in 2004 that he had no idea who leaked the information.
Aldrich Ames, a 31-year CIA employee, pleaded guilty to espionage charges in 1994 and was sentenced to life in prison. Ames was a CIA case worker who specialized in Soviet intelligence services and had been passing classified information to the KGB since 1985. U.S. intelligence officials believe that information passed along by Ames led to the arrest and execution of Russian officials they had recruited to spy for them.
Robert Hanssen pleaded guilty to espionage charges in 2001 in return for the government not seeking the death penalty. Hanssen began spying for the Soviet Union in 1979, three years after going to work for the FBI and prosecutors said he collected $1.4 million for the information he turned over to the Cold War enemy. In 1981, Hanssen's wife caught him with classified documents and convinced him to stop spying, but he started passing secrets to the Soviets again four years later. In 1991, he broke off relations with the KGB, but resumed his espionage career in 1999, this time with the Russian Intelligence Service. He was arrested after making a drop in a Virginia park in 2001.
Former intelligence contractor Edward Snowden
revealed himself as the leaker of details of U.S. government surveillance programs run by the U.S. National Security Agency to track cell phone calls and monitor the e-mail and Internet traffic of virtually all Americans. Snowden has been granted temporary asylum in Russia after initially fleeing to Hong Kong. He has been charged with three felony counts, including violations of the U.S. Espionage Act, over the leaks.
Sharing secrets: U.S. intelligence leaks
Sharing secrets: U.S. intelligence leaks
Sharing secrets: U.S. intelligence leaks
Sharing secrets: U.S. intelligence leaks
Sharing secrets: U.S. intelligence leaks
Sharing secrets: U.S. intelligence leaks
Sharing secrets: U.S. intelligence leaks
Sharing secrets: U.S. intelligence leaks
Sharing secrets: U.S. intelligence leaks
Sharing secrets: U.S. intelligence leaks
STORY HIGHLIGHTS
Dean Obeidallah: Why does it take Edward Snowden to reveal actions of our government?
Obeidallah: Programs that violate our Constitution, laws and principles break down society
He says government should be able to withhold information in certain risky situations
Obeidallah: Trust us and be more transparent, or inspire more Snowdens and Mannings
Editor's note: Dean Obeidallah, a former attorney, is a political comedian and frequent commentator on various TV networks including CNN. He is the co-director of the comedy documentary "The Muslims Are Coming!" which will be released in September. Follow him on Twitter @deanofcomedy.
(CNN) -- Does our government trust us?
If our government trusts us, why does it take people like Edward Snowden and Bradley Manning to reveal the actions our government is taking in our name?
Government should be able to withhold information in certain situations if disclosure truly compromises ongoing intelligence operations or clearly risks lives. But that exception must be narrowly construed, and the burden should rest on the government to prove that the information at issue should be kept secret from Americans.
Recently, two seemingly unrelated events show our government's continuing efforts to keep information from us.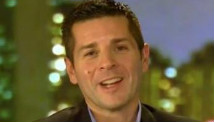 Dean Obeidallah
In the first instance, the government released hundreds of hours of tapes that Richard Nixon had secretly recorded of White House conversations between April 9, 1973 and July 2, 1973. While political pundits had a field day combing through these tapes, lost in all this were two things. One, the content of these tapes has been kept secret from us for more than 40 years. Two, the government still won't release more than 700 hours of additional tapes, citing national security and privacy concerns.
Could there really be information in these 40-plus-year-old tapes that threatens our nation's security or invades someone's privacy? And even if there is, shouldn't our government be called upon to provide us more reasons to justify its secrecy?
In the case of Bradley Manning, who was sentenced to 35 years in prison for providing WikiLeaks with 700,000 classified files, we became aware of a wide range of actions taken by our military, State Department and intelligence community.
We learned, for example, that the U.S. military had been keeping detailed data about the number of Iraqi civilians killed by our forces. Before this leak, our government had denied it kept such figures.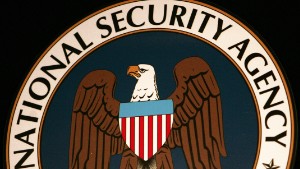 NSA officers spied on love interests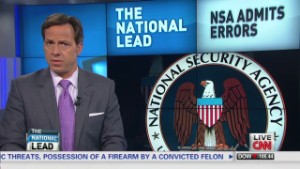 NSA violating surveillance laws
We learned that our government was spying on U.N. officials in violation of international law and our State Department had been encouraging foreign governments to not investigate our torture of prisoners who had been subject to rendition.
Manning also released the infamous video of a U.S. Apache helicopter attack in Baghdad in which civilians and a reporter were killed. Reuters had previously requested this exact video under the Freedom of Information Act but the government had denied access.
Not only does it appear that our government doesn't trust us, but it also seems that some agencies within our government don't even trust each other.
A few months ago, James Clapper, the director of National Intelligence, was asked by Congress whether the National Security Agency was collecting data on Americans. Clapper answered under oath, "No." Of course, a short time later, Snowden revealed that Clapper was not being truthful.
When you look at our nation's Declaration of Independence, one of the clauses that has always stuck with me is, "Governments are instituted among Men, deriving their just powers from the consent of the governed. ..."
But how can we consent to our government's actions if we are not told what it's doing? Conversely, how can we object to our government's conduct if it isn't revealed to us?
Shockingly, even some members of Congress seem to be in the dark about our government's activities, even though the administration has provided information in a restricted fashion. On Sunday's morning TV, Sen. Bob Corker, the senior Republican on the Senate Foreign Relations Committee, commented that he and others in Congress aren't sure of the full extent of the NSA's surveillance programs that were leaked by Snowden. Corker said, "And that's why I wrote a letter to the president this week to ask that the head of this organization (NSA) come in and brief folks from top to bottom." Keep in mind this is months after Snowden's leaks.
This begs the question: Does anyone actually know the full scope of what our government is doing?
Just this week, our government finally released former President Gerald Ford's testimony recorded more than 30 years ago during the criminal trial of Lynette "Squeaky" Fromme, the woman convicted of trying to assassinate Ford. Did the government release this information on its own? Nope, it took a federal lawsuit by the Eastern District Historical Society to pry it free.
If our government continues to hide information from us, the Edward Snowdens and Bradley Mannings of the world will not stay silent despite threats of imprisonment. More Americans will take matters into their own hands when they see our government engaging in policies and programs that violate our Constitution, laws and principles.
It is truly our government's choice. Trust us and be more transparent, or inspire more Snowdens and Mannings. I hope our government chooses to trust us.
Follow us on Twitter @CNNOpinion.
Join us on Facebook/CNNOpinion.
The opinions expressed in this commentary are solely those of Dean Obeidallah.