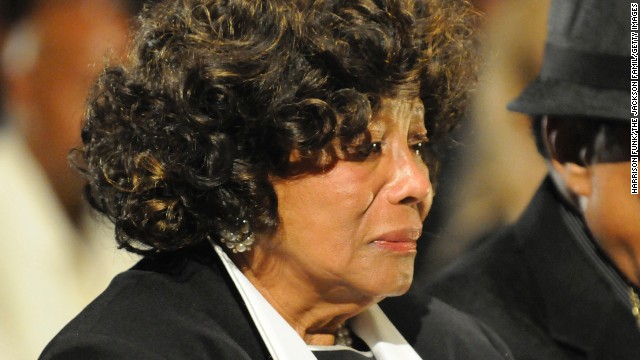 Katherine Jackson:
Michael's mother, 82, was deposed for nine hours over three days by AEG Live lawyers. As the guardian of her son's three children, she is a plaintiff in the wrongful death lawsuit against the company that promoted Michael Jackson's comeback concerts.
Kenny Ortega: He was chosen by Michael Jackson and AEG Live to direct and choreograph the "This Is It" shows. Ortega, who choreographed for Jackson's "Dangerous" and "HIStory" tours, testified at Dr. Conrad Murray's criminal trial that "Jackson was frail" at a rehearsal days before his death.
Dr. Conrad Murray: He was Michael Jackson's personal physician in the two months before his death, giving him nightly infusions of the surgical anesthetic that the coroner ruled led to his death. Murray, who is appealing his involuntary manslaughter conviction, has sworn that he would invoke his Fifth Amendment protection from self-incrimination and refused to testify in the civil trial. There is a chance that Murray will be brought into court from jail to testify outside the presence of the jury to allow the judge to determine if he would be ordered to testify.
Joe Jackson: Michael's father, 84, is on the witness list for the trial and may testify. The Jackson family patriarch, who lives in Las Vegas separately from his wife, has suffered several ministrokes in the last year, which some close to him say have affected him.
Prince Jackson: Michael's oldest son is considered a key witness in the Jacksons' case against AEG Live, since he is expected to testify about what his father told him about the concert promoter in the last days of his life. Prince, who turned 16 in February, is becoming more independent -- he now has a driver's license and jobs.
Paris Jackson: Michael's daughter, who turned 15 on April 3, is on the list of witnesses and was questioned by AEG Live lawyers for several hours on March 21 about her father's death. Paris is an outspoken teen who often posts messages to her 1 million-plus Twitter followers.
Blanket Jackson: Although AEG Live asked the judge to order Blanket, 11, to sit for a deposition, and he is one of the four plaintiffs suing them, Michael's youngest son will not be a witness in the trial. His doctor submitted a note to the court saying it would be "medically detrimental" to the child.
Randy Phillips: He's president of AEG Live, the concert promoter that contracted with Michael Jackson for his "This Is It" comeback shows set to start in London in July 2009. The Jackson lawsuit says Phillips supervised Dr. Conrad Murray's treatment of Jackson in the weeks before his death, making the company liable for damages. E-mails between Phillips and other executives showed they were worried about Jackson's missed rehearsals and sought Murray's help getting him ready.
Kevin Boyle: The Los Angeles personal injury lawyer is leading the Jackson team of at least six attorneys in the wrongful death suit against AEG Live. One of his notable cases was a large settlement with Boeing on behalf of two soldiers injured when their helicopter malfunctioned and crashed in Iraq.
Perry Sanders, Jr.: Katherine Jackson's personal lawyer is helping steer the Jackson matriarch through her relations with her son's estate, probate court and the wrongful death suit. He is also known for representing the family of Biggie Smalls in their suit against the city of Los Angeles over the rapper's death investigation.
Marvin Putnam: He's the lead lawyer for AEG Live, defending against the wrongful death suit. The primary focus of his legal practice is "media in defense of their First Amendment rights," according to his official biography.
Philip Anschutz: The billionaire owner of AEG, parent company of AEG Live, is on the Jacksons' witness list. He is the force behind the effort to build a football stadium in downtown Los Angeles to lure a National Football League team to the city. He recently pulled his company off the market after trying to sell it for $8 billion.
Tim Leiweke: He was recently fired as AEG's president as Philip Anschutz announced he was taking a more active role in the company. The Jackson lawyers say Leiweke's e-mail exchanges with executives under him concerning Michael Jackson's health are important evidence in their case.
Paul Gongaware: The AEG Live co-CEO worked closely with Michael Jackson as he prepared for his comeback concerts. He testified at Dr. Conrad Murray's criminal trial that he contacted the physician and negotiated his hiring at the request of Jackson. AEG lawyers say it was Jackson who chose, hired and supervised Murray. Gongaware knew Jackson well, having been tour manager for the singer in previous years.
John Branca: He's one of two executors of Michael Jackson's estate. Branca was Jackson's lawyer until about seven years before his death. He said Jackson rehired him just weeks before he died.
Key players in Jackson wrongful death trial
Key players in Jackson wrongful death trial
Key players in Jackson wrongful death trial
Key players in Jackson wrongful death trial
Key players in Jackson wrongful death trial
Key players in Jackson wrongful death trial
Key players in Jackson wrongful death trial
Key players in Jackson wrongful death trial
Key players in Jackson wrongful death trial
Key players in Jackson wrongful death trial
Key players in Jackson wrongful death trial
Key players in Jackson wrongful death trial
Key players in Jackson wrongful death trial
Key players in Jackson wrongful death trial
STORY HIGHLIGHTS
"I just need you to help me get my rest," Michael Jackson tells anesthesiologist
Anesthesiologist David Adams offered to go on tour with Michael Jackson for $100,000 a month
Jackson's offer to Dr. David Adams made Dr. Murray "truly upset," Adams says
Murray "presented himself as being Mr. Jackson's personal physician and spokesperson" in 2007
Los Angeles (CNN) -- MIchael Jackson and Dr. Conrad Murray tried to recruit an anesthesiologist to join them on his comeback tour, according to testimony in the AEG Live wrongful death trial.
Murray arranged the meeting in March 2009 in which Jackson asked Dr. David Adams to travel with him to London, Adams testified.
Adams said that after he offered to take the job for $100,000 a month guaranteed for three years, Murray stopped communicating with him.
"I texted basically, you know, 'what's going on, I'm on board," Adams said. "And no response."
Just weeks later Murray accepted an offer from an AEG Live executive to be Jackson's personal physician on his "This Is It" tour for $150,000 a month.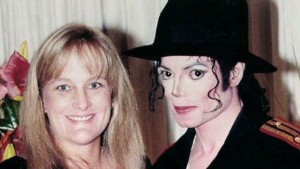 MIchael Jackson's ex-wife cries on stand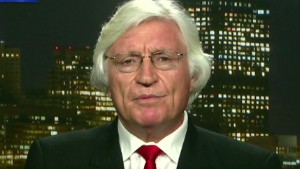 Did Debbie Rowe's testimony help?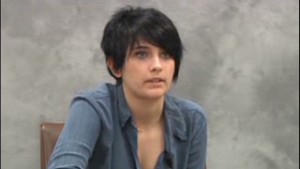 Paris Jackson's deposition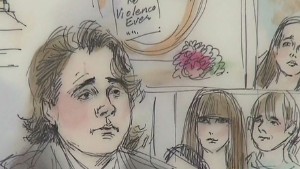 Prince Jackson testifies against AEG
Murray told investigators he began infusing Jackson with the surgical anesthetic propofol to treat his insomnia in April, a treatment that eventually killed the pop icon.
Debbie Rowe: Paris Jackson 'has no life' since father's death
Jurors in the trial of Jackson's last concert promoter viewed the video depositions of Adams and two other witnesses Wednesday ahead of a six-day break in testimony.
Jackson's mother and children are suing AEG Live, contending the company's executives negligently hired, retained or supervised Murray, who was convicted of involuntary manslaughter in Jackson's propofol overdose death.
AEG Live's lawyers argue it was Jackson -- not its executives -- who chose and controlled Murray and that they had no way of knowing about the dangerous treatments he was giving the singer in the privacy of his bedroom.
Jackson: 'Help me get my rest'
Adams, who administered propofol to Jackson during cosmetic dental procedures in Las Vegas four times in 2008, said Jackson and Murray never told him what his duties would be if he took a job with the tour.
"I said 'I don't sing and I really can't dance, so to do what?" Adams testified.
"He says 'Well, you know, I'm entertaining, I'm jumping around, I'm doing this. Every once in a while I need an IV," Adams testified. "And he says 'I just need you to help me get my rest.' They were pretty vague, but on hindsight I know what they were talking about."
Jackson and Murray, however, never mentioned that administering propofol or treating his insomnia would be one of his responsibilities on tour, the anesthesiologist testified.
Jackson never asked him to do anything medically inappropriate, Adams said.
Adams hinted that there was jealously on Murray's part when Jackson courted him for a tour job.
"Murray really looked like he had just lost his best friend" when Jackson was discussing it, Adams said. "Oh, he was truly upset."
Defense expert: Promoter didn't pressure Jackson's doctor
Murray told CNN's Anderson Cooper in April that Michael Jackson had "his own stash" of propofol in his home before he began treating him with it.
"I did not agree with Michael, but Michael felt that it was not an issue because he had been exposed to it for years and he knew exactly how things worked," Murray said. "And given the situation at the time, it was my approach to try to get him off of it, but Michael Jackson was not the kind of person you can just say 'Put it down' and he's going to do that."
Jackson lawyers argue that AEG Live was negligent for not checking out Murray's distressed financial situation before agreeing to pay him $150,000 a month. It created a conflict of interest that led Murray to ignore safe practices and his responsibility to Jackson's health, they contend.
AEG Live executives also ignored a series of red flags that should have warned them that Jackson's health was deteriorating under Murray's care and another doctor should have been called in, they argue.
Adams was in a Las Vegas operating room on June 25, 2009, when he learned Jackson had died.
"I texted Murray 'I'm sorry to hear what happened. Take care,'" he said. Murray never responded, he said.
Dr. Murray's connection to Michael Jackson
Murray did respond that night to a phone call from another Adams. Jeffrey Adams is the person who initially introduced him to Michael Jackson in February 2007 when the singer needed a doctor to treat one of his children in Las Vegas.
Jeffrey Adams -- no relation to Dr. David Adams -- had known Murray for years and the cardiologist had treated his father's heart ailment in 2007. His video deposition was shown to jurors Wednesday morning.
He testified that he called Dr. Murray to offer his help after he saw on television that Jackson had died.
"I told him he had taken care of my father for me and I would be at his side until this situation was complete," Adams testified.
Murray told him that night "he was going to need a lawyer," he said.
He and Murray "did everything together" from June 26, 2009 --a day after Jackson's death -- until November 7, 2011 -- the day Murray was convicted of involuntary manslaughter, he said.
Jeffrey Adams said he served as Murray's bodyguard for more than two years without pay.
Despite his close relationship to Murray, Adams said he has not spoken to the doctor since he was put in handcuffs in the courtroom and taken to jail.
Murray is expected to be released from jail on October 28, 2013 -- after serving two years of a four-year prison sentence, according to his lawyer.
Doctor's competed to give Jackson painkillers, ex-wife says
Murray and Jackson: "Seemed very odd"
Murray's relationship with Michael Jackson "seemed very odd," according to Las Vegas plastic surgeon Dr. Stephen Gordon. Jurors also watched his video deposition Wednesday.
"He presented himself as being Mr. Jackson's personal physician and spokesperson to some extent" when Murray accompanied Jackson on an appointment to have cosmetic filler put in his face on May 14, 2007, Gordon said.
Gordon had treated Jackson several times four years earlier, but not when Murray was with him -- and he even wrote a $1,300 check to pay for the procedure, he said.
"The whole situation seemed very odd and it didn't add up and that caused me not to fully trust the person," Gordon testified. "I felt like a successful cardiologist doesn't go around being somebody's private physician and speaking for them, in my experience."
Jackson, however, appeared to be capable of dealing with doctors on his own, Gordon said. "He gave me the impression that he was used to telling doctors what he wanted them to do."
Jackson personally called him in 2002 when he was looking for a doctor in Las Vegas to give him collagen and Botox treatments, he said.
"At first I thought it was somebody playing a prank, one of my friends fooling around," Gordon said. He realized it really was the pop star when he called him back at his hotel -- asking for him under his alias "Michael Jefferson," he said.
Wednesday was the 74th day of testimony on the trial, which the judge predicted would last another month.