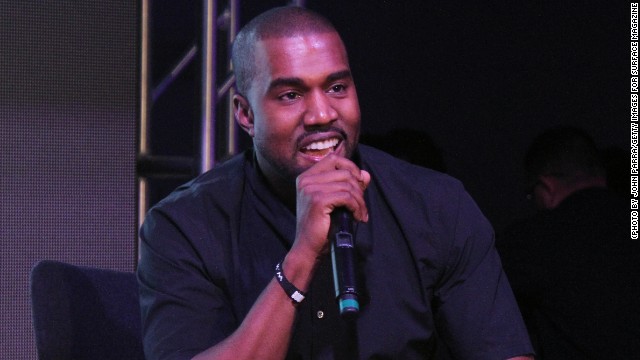 Kanye West clearly thinks very highly of himself. It was
reported
that he said he was "the next Nelson Mandela," but
it just wasn't true.
It's far from the first celeb untruth; some have even been perpetuated by the stars themselves.
she had tweeted mixing up Nelson Mandela and the Rev. Martin Luther King Jr.
after Mandela's death. She tweeted, "Whoever made that stupid fake tweet lacks respect to the loss the world is mourning right now. Same goes for all the blogs who ran with it."
Paris Hilton was offended when the world believed
the latest reports
could
have been seen as a glimmer of hope, but it now appears to be just an homage to the eccentric comedian.
For those who believe Andy Kaufman faked his death in 1984,
Remember when the White Stripes, Meg White and Jack White, were claiming to be siblings? Turns out they were actually married. The two divorced in 1999, and the band broke up for good in 2011.
appears to be no truth
to the story that she told MTV she would rather her children starve than have white people buy her music.
Singer Lauryn Hill may be strong in some of her opinions (she reportedly prefers to be called "Ms. Hill") but there
Marilyn Manson is way out there, but he did not have a rib removed so that he could more easily ... pleasure himself.
Eddie Munster
on the television series "The Munsters." That was actor Butch Patrick.
Singer Billy Idol may sorta have the hairline for it, but he did not portray
That Richard Gere gerbil story just refuses to die. And that's all we are going to say about that one.
told Newsday
in 2012 that he still enjoys the cereal.
Call it a hoax or an urban legend, but the kid who played "Mikey" in the Life cereal commercial back in 1971 did not die from consuming Pop Rocks candy and soda. A now-adult John Gilchrist
was later revealed
to be the invention of writer Laura Albert. In person, LeRoy was played by Savannah Knoop, who made appearances disguised as a man. Here LeRoy attends the 2005 premiere of "his" movie, "The Heart Is Deceitful Above All Things," in Rome.
Before 2006, novelist J.T. LeRoy was thought to be a young male truck-stop prostitute who chronicled his treacherous tales in critically acclaimed novels. But the persona
neither a Marine sniper nor a Navy SEAL
with confirmed kills in Vietnam. We aren't even sure how this one got started.
Fred Rogers, aka Mr. Rogers from the kids show "Mister Rogers' Neighborhood," was
born a man
and had a sex change.
Lady Gaga does sport some flamboyant outfits, but we assure you that she is a woman and not a man dressed as a woman, as some have claimed. Nor was she
a hermaphrodite.
We repeat: She is not a hermaphrodite!
Jamie Lee Curtis is not
compelled to invite Tommy Hilfiger on her show
to prove she never kicked him of it. Every few years the story pops up that the designer was asked to leave Winfrey's show after he said he didn't want African-Americans and Asians wearing his clothes. So not true.
This one caused such an issue that Oprah Winfrey felt
The Village Voice pointed out in 2003,
it was just an adult film actress with a pronounced nose.
Sorry porn aficionados: A young Barbra Streisand, seen here in 1966, did not appear in a stag film. As
came clean in 2008,
revealing she had gastric bypass surgery to lose more than 160 pounds. OK, this one might be more of a fib than a hoax, but plenty of people took the deception very personally -- including her former
"The View" boss Barbara Walters.
Star Jones let the world believe she relied on diet and exercise when she started shedding weight in 2003. She finally
Celeb hoaxes: It just wasn't true
Paris Hilton and the Mandela tweet
Andy Kaufman's death hoax
Raz B almost dies
The White Stripes' relationship
Lauryn Hill's racist statement
Marilyn Manson's surgery
Billy Idol's acting gig
Richard Gere's furry friend
Death of a commercial star
James Frey's memories
J.T. LeRoy's existence
Mr. Rogers was a sniper
Lady Gaga is/was a man
Jamie Lee Curtis' private parts
Oprah kicks Tommy Hilfiger off show
Barbra Streisand made a porn flick
Star Jones' weight loss method