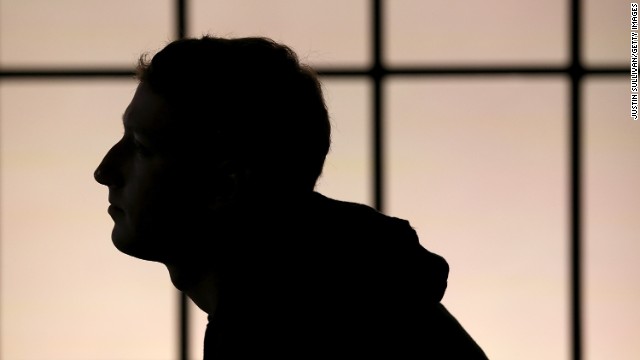 It's probably hard for Facebook co-founder Mark Zuckerberg to top 2012, when he took his company public and married his longtime girlfriend. But this year has been an equally eventful one for the 29-year-old, hoodie-wearing CEO. Here are some highlights.
Zuckerberg spoke in January at the unveiling of Facebook Graph Search, a tool that lets users search the massive social network for everything from dates to restaurant recommendations. It rolled out to all users in the U.S. later in the year.
Strange bedfellows? Maybe not. In February, Zuckerberg hosted a fundraiser for New Jersey Gov. Chris Christie at his California home. Guests included former Secretary of State Condoleezza Rice.
In April news broke that hackers had dug up this primitive website from 1999. Many clues led some to believe it was created by a 15-year-old Mark Zuckerberg. The Facebook CEO declined to comment.
Zuckerberg, in his trademark hoodie, spoke to reporters during an April media event at Facebook's headquarters. The occasion: The launch of Facebook Home, a family of apps for Android that places Facebook activity front and center on mobile devices.
Zuckerberg and his wife Priscilla Chan at the Allen & Co. annual conference for movers and shakers in July in Sun Valley, Idaho. Among others attending were media mogul Rupert Murdoch, Twitter co-founder Jack Dorsey, journalist Tom Brokaw and Facebook COO Sheryl Sandberg.
An immigration-reform group led by Zuckerberg and other tech titans pumped millions of dollars in 2013 into efforts such as a TV ad urging Congress to "fix our broken immigration system."
Zuckerberg made headlines indirectly in August when a researcher discovered what he said was a security flaw in Facebook's system that could allow users to post updates to anyone's page, regardless of whether they were friends. When Facebook wouldn't listen to the man's claims, he posted a message on Zuckerberg's wall.
Mark Zuckerberg in 2013
Graph Search launch
Chris Christie fundraiser
Zuck's first website?
Facebook Home
Gathering of business titans
Ads for Immigration reform
Zuckerberg's page hacked