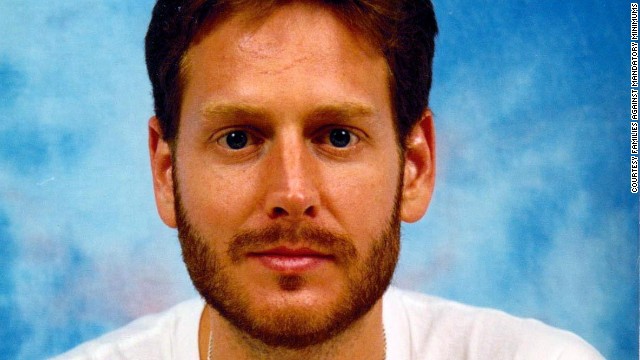 Timothy Tyler
, an LSD addict and nonviolent drug offender, was arrested in 1992 and sentenced in 1994 for conspiracy and possession with intent to distribute LSD. Because of two prior LSD distribution charges, the sentence was life in prison.
Stephanie Nodd emerged from federal prison in 2011 after spending 21 years for her first and only conviction: conspiracy to sell crack cocaine. Under new guidance announced recently by Attorney General Eric Holder, today she'd likely spend no more than 10 years in prison, and perhaps less.
Ricky Darden
because he looked "worried and nervous," according to
Families Against Mandatory Minimums
. Darden refused to let the officers search his bag, and a drug dog was brought in to search it. They found 217.7 grams of crack in the bag. A Maryland judge threw Darden's case out claiming the officers did not have sufficient cause to detain his bag, and the Maryland Supreme Court upheld the ruling saying it was unconstitutional. The federal government prosecuted Darden and found him guilty of possession with intent to distribute cocaine base. Because of two prior offenses, Darden's mandatory minimum sentence was life in prison.
In 1991, plainclothes officers at a train station in Maryland stopped
Sharanda Jones
was arrested and charged with conspiracy to distribute crack cocaine. She was found guilty and sentenced to life in prison without parole, her first and only conviction. Jones bought cocaine from a Houston supplier and brought it to Dallas to be turned into crack cocaine. She was considered the leader of the conspiracy and had her sentence enhanced because she possessed a legally purchased firearm.
In 1999,
DeJarion Echols
was arrested in Waco, Texas, in 2004 after police obtained a search warrant for his home and discovered 44 grams of crack cocaine, an unloaded rifle and $5,700 in cash. However, Echols was held responsible for approximately 500 grams of crack because of the Drug Enforement Agency's conversion rate for the $5,700 was considered equal to an additional 450 grams. He is serving 20 years in prison and is projected to be released in February 2023. At Echols' sentencing, U.S. District Judge Walter S. Smith Jr. said, "This is one of those situations where I'd like to see a congressman sitting before me."
Telisha Watkins
was arrested in North Carolina and charged with conspiracy to possess with intent to distribute cocaine and cocaine base. She is serving a 20-year sentence. Watkins arranged for a former neighbor, who was a police informant, to purchase cocaine from a dealer. However, crack cocaine was found in the dealer's van, for which Watkins was held responsible. Because of her prior convictions and the crack cocaine, she was given a much harsher sentence.
In 2006,
Jack Carpenter
was arrested in his California home and charged with conspiracy to grow and distribute marijuana. Carpenter obtained a medicinal marijuana license in California in 1996 to treat stomach pains he suffered since childhood. He grew the plant in his home for personal use. Carpenter began to distribute to medicinal marijuana dispensaries, and he grew plants in three houses, all of which went to the dispensaries. Police found 2,846 plants from the three houses, and $16,000 in cash belonging to one of Carpenter's employees. Carpenter was considered the leader of a conspiracy to distribute at least 100 kilograms of marijuana and sentenced to 10 years. His project release date is 2017.
In 2008,
Faces of mandatory minimums
Faces of mandatory minimums
Faces of mandatory minimums
Faces of mandatory minimums
Faces of mandatory minimums
Faces of mandatory minimums
Faces of mandatory minimums
STORY HIGHLIGHTS
The Justice Department changed the way it goes after nonviolent drug offenders
The new changes will apply only to new cases
Stephanie Nodd was given a harsh prison sentence for a nonviolent drug offense
She might have served only half of her 21-year sentence under the new rules
(CNN) -- When Stephanie Nodd walked out of prison two years ago, she found herself in a new world.
Her five children were grown. Computers and cell phones were everywhere. Her hometown of Mobile, Alabama, had seen a thriving nightlife district emerge in its once-sleepy downtown.
Nodd had emerged after spending 21 years in federal prison for her first and only conviction: conspiracy to sell crack cocaine. Like tens of thousands of others, she was given a lengthy prison term under laws passed to battle the rise of crack cocaine in the 1980s.
The charges never accused her of any violent crime. But prosecutors identified her as a "trusted lieutenant" of a drug ring that was dealing crack in Mobile.
In 1990, at age 23, Nodd was sentenced to 30 years. She had no prior convictions.
"That was the first time I'd been in trouble," she said.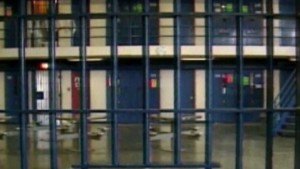 Drug sentence plan has bipartisan support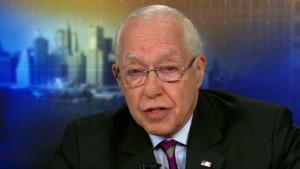 Ending mandatory minimums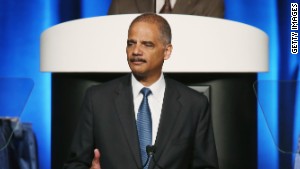 Holder: 'Vicious cycle' traps too many
In recent years, policymakers have been rethinking the laws that packed federal prisons with drug convicts like Nodd . One of those changes allowed her to get out nine years early, in 2011.
And last week, Attorney General Eric Holder announced the federal government will no longer pursue charges that could lead to mandatory minimum sentences for some low-level, nonviolent drug convicts.
If Nodd were arrested today, she'd likely spend no more than 10 years in prison, and perhaps less.
Nodd said she never told her mother or children how long her sentence was -- just that she'd be home "soon." Her children learned how long she'd be away as teenagers, "from the street," she said.
"They were angry at me for not telling them, but as they got older, they understood," she said.
Still on probation and working at a furniture store, Nodd admits her mistakes cost her "the most important time" with her children -- the last of whom was born in prison.
"It bothers me a lot, because I know I'm responsible. Because of the wrong choice I made in my life, it affected them," she said.
When asked whether her life would be different if she was given half that time under the new Justice Department rules, Nodd said it would still be "too much."
"It don't take 10 years for a person to learn from their mistakes."
Opinion: Why did justice on incarceration take so long?
Drug war and prison overcrowding
Driven by cases like Nodd's, the population of federal prisons grew nearly tenfold in three decades, from about 25,000 in 1980 to nearly 219,000 in 2012.
The Anti-Drug Abuse Act of 1986 clearly targeted crack cocaine, an epidemic at the time. The law set mandatory minimum sentences for 5 grams of crack cocaine at five years -- the same sentence someone caught trafficking 500 grams of powdered cocaine would receive.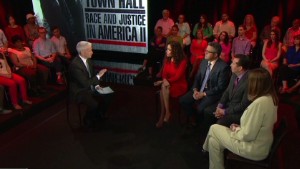 Race and Justice: Inside the courtroom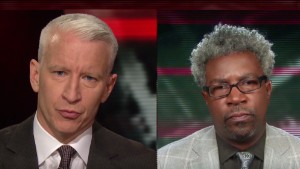 President Obama on racial divide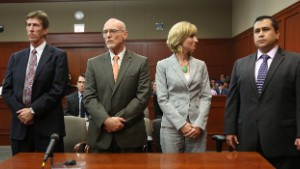 Self-defense cases in the spotlight
Anyone found with 50 grams of crack got at least 10 years. Someone would have to possess a kilogram of heroin (20 times the amount of crack) or five kilos of powdered cocaine (100 times the amount of crack) to trigger a 10-year sentence.
Two years earlier, Congress voted to abolish parole in the federal prison system, meaning those longer terms would be served in full. And more drug cases were being brought in federal courts, further swelling the U.S. prison population.
By 1998, up to 40% of new inmates in the federal prison system were locked up for drug offenses, according to a January report by the Congressional Research Service. And the Bureau of Prisons budget grew from $300 million in 1980 to more than $6 billion in 2012.
The laws that imposed the stiff sentences had bipartisan support, said Marc Maurer, executive director of The Sentencing Project, which has called for an overhaul of U.S. drug laws.
"For decades, we had political leaders in both parties who were deathly afraid of doing or saying anything that could possibly be perceived as being soft on crime," Maurer said. "So there was almost a competition to see who was toughest.
"Now crime is not the lightning-rod issue that it once was, and I think it opens up space to have a more informed conversation about what the balance of approaches should be," he said.
By 2002, the U.S. Sentencing Commission, which sets the guidelines federal judges use to determine prison terms, had concluded the laws weren't working. It found that the penalties did little to stop major traffickers and disproportionately affected African-Americans, who made up the overwhelming majority of crack-cocaine defendants. Most of those convicted were street-level dealers.
In 2010, President Barack Obama signed the Fair Sentencing Act, which raised the amounts of drugs that required a mandatory minimum sentence and eliminated the five-year mandatory minimum for simple possession of crack.
A year later, the Sentencing Commission not only reduced sentencing guidelines to match the new law, it allowed inmates already convicted to seek a reduction in their sentences under those new guidelines -- a move that allowed Nodd to get out of prison nine years early.
More than 7,300 other federal inmates have had their sentences cut short under the new rules, which the commission estimates will shave about three years off the average 13-year sentence and save about $200 million in prison costs over five years.
"There's really been a shift in the political climate on these issues for a decade now or so, particularly for drug offenses," Maurer said. "There's a much broader recognition of the need for treatment rather than just relying on incarceration for drug offenses."
Moving away from mandatory minimums
Last week, in yet another step back from the policies of the 1980s, Holder ordered federal prosecutors to change how they bring new drug cases against nonviolent, low-level criminals.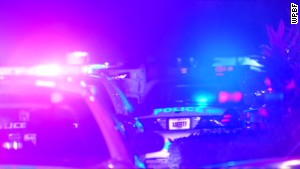 Does 'stand your ground' discriminate?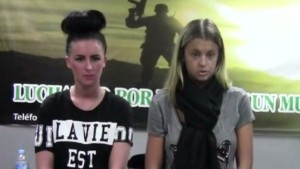 British women accused of smuggling drugs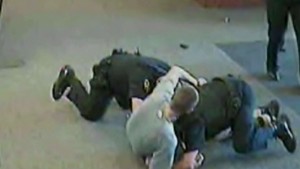 Teen fires officer's gun during struggle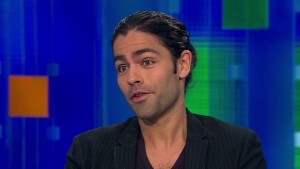 Adrian Grenier on the marijuana debate
"They now will be charged with offenses for which the accompanying sentences are better suited to their individual conduct, rather than excessive prison terms more appropriate for violent criminals or drug kingpins," Holder said in a speech to the American Bar Association.
So, how will that happen? Under Holder's order, prosecutors are being instructed to avoid citing the quantity of drugs when charging a low-level suspect in the drug trade, thereby avoiding the mandatory minimum sentence.
Holder's decision would apply to future cases, not to those already serving time.
The move has had its critics. William Otis, a former federal prosecutor and Drug Enforcement Agency official, argued that the steep drop in crime seen in the last two decades is at least partly due to stiff prison terms.
"Over the past 40 years, we actually have a lot of information about what works in the criminal justice system and what does not," Otis told CNN. "What works is prison. What does not is what we were doing in the '60s and '70s, when sentencing was lenient and we believed in rehabilitation."
And Michael Mukasey, the former federal judge who held Holder's job in the second Bush administration, said he supports getting rid of mandatory minimums -- but said Congress has to do it.
"The way to do that is to pass a law, not to simply say you're going to disregard the law," Mukasey said.
There's now bipartisan interest in Congress in doing just that. Sen. Patrick Leahy, the Democratic chairman of the Senate Judiciary Committee, and libertarian-leaning freshman Sen. Rand Paul, R-Kentucky, have co-sponsored a bill that would allow judges to waive the mandatory minimums "to prevent an unjust sentence."
Leahy has scheduled a Judiciary Committee hearing on the bill for September. It has the support of both the American Correctional Association, which is made up of prison officials, and Families Against Mandatory Minimums, which advocated for Nodd and other inmates like her.
Families Against Mandatory Minimums said the cost of prisons is forcing the Justice Department to spend less on investigation and prosecution.
"We are going to catch fewer violent criminals and terrorists because our budget is being spent on keeping nonviolent drug users behind bars," the organization said.
'It was wrong'
When she went to prison in 1990, Nodd was pregnant with her fifth child. She had to hand the baby girl off to her family after giving birth. When her mother died in 2006, she was allowed a brief furlough to attend the funeral.
She's now reunited with her four boys and the girl she delivered behind bars -- and keenly aware of what she lost.
"I made a mistake, and they paid for my mistake," she said. Her mother struggled to raise the children, but "they turned out to be good kids. They ain't bad. Thank God they're not out robbing people."
Nodd said she never sold crack, but admits she helped a crack supplier set up shop in Mobile.
"I admit to my wrong," she said. "A guy came to Mobile. I met him, and I showed him the area, how to sell drugs, and I picked up some money for him." Despite the allegations leveled against her by the government, "I did not sell drugs for him."
When the new player was busted in 1988, he cut a deal with prosecutors and testified against Nodd and others. They were accused of moving up to 8 kilograms (17.6 pounds) of crack -- a volume that boosted her sentence.
"They never had no phone conversation, no wiretapping or nothing," said Nodd, who had left Mobile and was living in Boston when the charges came down. "I got 30 years as a first-time offender."
Compared to some of the women who were locked up with her, Nodd said she was lucky.
"I saw so many women who had to give up their kids for adoption because their families couldn't afford to keep them," Nodd said. "Some women didn't see their kids for years, because their families couldn't afford to go where they were held."
Although Holder's decision only applies to new cases, Nodd cheered the move, saying she had been praying for changes "for the ones that are still in there."
"God answered my prayer, because I'd left so many people behind," she said. She said the crack laws of the 1980s were a mistake, hastily enacted "when people were getting killed in Washington, D.C."
"They didn't do the research and see what was going on. Even though they were saying crack was destroying the black community, they should have done their research, because they damaged a lot of families when they started to send people to prison, especially on hearsay. It was wrong."