STORY HIGHLIGHTS
City Council president, Mayor Bob Filner, others in mediation meeting, source says
Mayor's supporters hold "We Will Not Be Silent" rally Monday
Recall organizers need to collect more than 101,000 signatures by September 26
At least 16 women have accused Filner of inappropriate behavior
(CNN) -- Embattled San Diego Mayor Bob Filner and his representatives were in a closed door mediation with representatives from the city on Monday, while volunteers hoping to oust the mayor continued to collect signatures for a possible recall.
The session, which began at 10 a.m. PT (1 p.m. ET) was still in progress Monday afternoon, said a source with direct knowledge of the meeting, which included San Diego City Council President Todd Gloria.
The source declined to say what exactly was under discussion. The mediation is the first known meeting of its kind between Filner and the city.
The session took place the same day Filner supporters held a "We Will Not Be Silent" rally outside City Hall.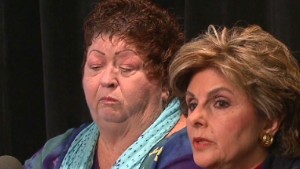 New claims against Bob Filner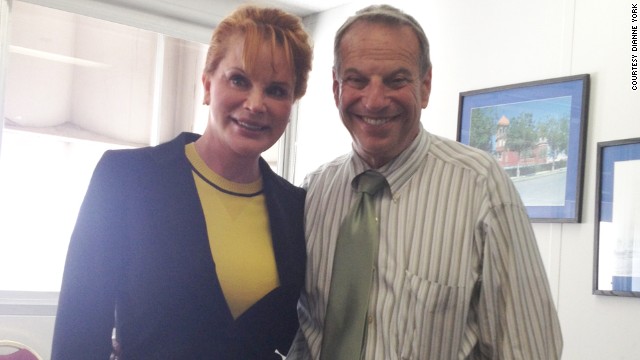 Businesswoman Dianne York told CNN that San Diego Mayor Bob Filner put his hands on her buttocks during this photo op after a meeting three months ago. York said there were witnesses. She said both her advisers and Filner's were in the room at the time. Click through the gallery of other women who have come forward in the case.
Caryl Iseman, a San Diego real estate agent, attended an anti-Filner rally in August. She told CNN iReporter Chris Morrow that at a fundraiser 25 years ago, after photos had been taken, Filner "decided he could reach around and grab my breast." Iseman indicated it was the first time she had spoken publicly about the alleged incident. "The sheriff's department knows about it. I have not yet come forward yet with it ... but if it's needed to establish the timeline of how long this guy has been doing this, I will."
Peggy Shannon, a 67-year-old great-grandmother who works at the Senior Citizens Service Desk in San Diego City Hall, faced "continuous inappropriate sexual advances by Filner while trying to do her job," according to the office of her attorney, Gloria Allred.
Kathryn Vaughn, a San Diego attorney, told CNN affiliate KFMB that after her husband walked away at a public event 10 years ago, Filner "made an inappropriate movement on my body."
Eldonna Fernandez says Filner left her a flirtatious e-mail after they met at a Healing and Hiring Fair held by the National Women's Veterans Association of America in 2012. "Hi, it's your newly favorite congressman, Bob Filner. You know, the one who fell in love with you at your last speech," Filner said in the voicemail. Filner, 70, has been dogged for weeks by sexual harassment allegations. He has refused to resign.
Army veteran Gerri Tindley says Filner got too close to her at a National Women's Veterans Association of America event where she gave a speech about being raped, which she said happened during her eight years of service. Tindley said she felt uncomfortable as Filner moved closer and closer -- so close, she said, that she nearly fell off the couch trying to move away from him.
Michelle Tyler, center, has accused Filner of unwanted sexual advances. During a news conference, Tyler said that during a visit to his office in June, Filner rubbed her arm and asked for dinner dates in exchange for his helping Katherine Ragazzino, right, a brain-injured Iraq war veteran.
Renee Estill-Sombright told CNN affiliate KGTV that the mayor called her "beautiful" at a church breakfast in June, said he couldn't take his eyes off her, asked whether she was married and then said he'd like to take her out some time.
Emily Gilbert accused Filner of sexual harassment on Friday, August 2. She told CNN she was hired to sing at a fundraising event in December and the mayor grabbed her, slid his hand down the small of her back and gave her "tush a pat." He then asked her: "Oh, Marilyn, can I get your card?" she recalled.
Filner's former spokeswoman, Irene McCormack Jackson, has also accused him of sexual harassment and filed a suit against him. She said Filner subjected her and other women to "crude and disgusting" comments and inappropriate touching. She resigned as Filner's communications director in June after, she said, she decided the mayor would not change his behavior.
Nonprofit founder Morgan Rose said she met Filner in 2009 when she was lobbying for her organization, which works with military and other families hurt by domestic violence. She says he looked her up and down, stared into her eyes and said, "Your eyes have bewitched me." He then moved to her side of the booth, sat beside her, pinned her to the wall, and put his arm around her, Rose alleged.
Political consultant Laura Fink has accused the mayor of patting her "posterior" at a fundraising event in 2005. At the time, Fink was working as the deputy manager of Filner's congressional campaign. She said she thinks Filner should resign.
Sharon Bernie-Cloward, president of the San Diego Port Tenants Association, claims that when Filner was running for mayor in 2012, he approached her at a political event. "He touched me, actually groped me on my backside inappropriately," she told KPBS. "I was left there startled and fearful. In fact, I actually had someone walk me to my car that night."
Patti Roscoe, a prominent businesswoman in San Diego's tourism and hospitality industry, told KPBS that on numerous occasions, Filner "put me in what I guess now is the famous headlock." She told the station: "I felt fearful, even as well as I knew him, because it was an invasion into my space. And he would come in and try to kiss me on the lips, and I'd have to squirm to get away."
Veronica "Ronne" Froman, a retired Navy rear admiral and San Diego's former chief operating officer, told KPBS that she and Filner, then a congressman, met a few years ago at his office after everyone had left. "He stopped me and he got very close to me. And he ran his finger up my cheek like this, and he whispered to me, 'Do you have a man in your life?' " she said.
Joyce Gattas, a dean at San Diego State University, told KPBS that she had several "interactions" with Filner "where he's held me too tight, a kiss on the cheek which is inappropriate, hands on the knee that last too long."
Lisa Curtin, the director of government and military education at San Diego City College, told KPBS that Filner grabbed her hand, fingered her wedding ring and asked if it was real. She also said he tried to kiss her; she moved her head and felt his tongue on her cheek.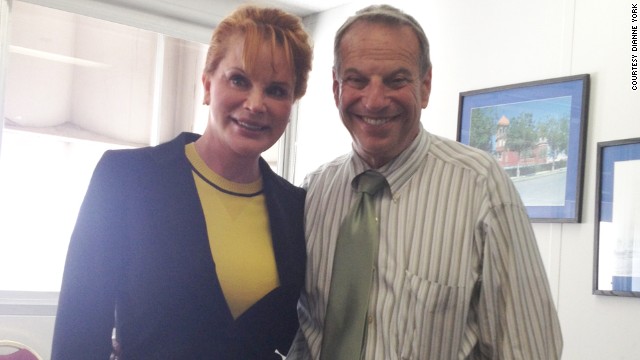 Photos: San Diego mayor's accusers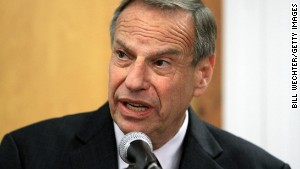 Flirty voice mail from San Diego mayor?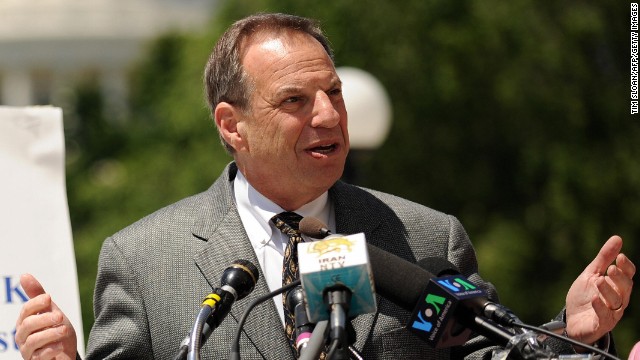 The sexual harassment allegations against San Diego Mayor Bob Filner are not the first time this Pacific Coast city has seen scandal. Look back at some of the other political missteps, morasses and quagmires in which the city's politicians have found themselves:
San Diego's first mayor, Joshua Bean, reportedly sold City Hall and the land it sat on to himself and a drinking buddy for $2.50. He eventually deeded the property back to the city after a lawsuit and later resigned as mayor over a pay dispute. He was mayor from 1850 to 1851.
Louis J. Wilde, who became mayor in 1917, ran a scheme where he encouraged residents to invest in $100 stock shares of the Community Oil company, which would drill for crude in the area. But the drilling never made good, and Wilde reportedly took in far more cash than he spent on the search, lining his pockets and leaving his investors as dry as the oil wells. He did not seek re-election.
Rutherford Irones, whose mayoral term only lasted six months, was convicted in 1935 of felony hit-and-run driving. He was driving a city-provided car while drunk and struck a car. Irones fled the scene, leaving the two people in the car he struck injured and without medical attention. He resigned as mayor and later served a six-month jail sentence.
Frank Curran, who was mayor from 1963 to 1971, was indicted in 1970 after being accused of taking bribes from the Yellow Cab company to clear a taxi rate hike. A Superior Court jury cleared him of the charges, but his career never recovered.
Jess Haro was appointed to fill an empty seat on the City Council, later winning an election. In 1978, he served 90 days for misdemeanor customs fraud resulting from the failure to report the true value of items he imported from Mexico. After he hit the city charter's limit of eight missed council meetings in a row, he was removed from office.
Roger Hedgecock was elected as mayor in 1983 and resigned in 1986 over charges that he accepted illegal campaign donations and covered them up. The California Supreme Court threw out 12 felony perjury counts against him. He did plead guilty to one felony, which was later reduced to a misdemeanor and eventually expunged from his record. He is now a radio talk show host.
Robert Spaulding, the city planning director, and Susan Bray, a planner who worked for him, were involved in a two-and-a-half year sexual relationship that ended in 1991. Bray filled a sexual harassment complaint against Spaulding saying she only participated because she feared for her job. A hush-hush settlement was arranged in such a way that the City Council wouldn't be informed. The whole thing eventually came out, forcing Spaulding to resign and costing the city more money to clean up the mess.
Councilman Uvaldo Martinez resigned in 1986 after allegations that he used his city-issued credit card to treat himself and his friends to meals and drinks, claiming it was city business. He reimbursed the city just over $600 as part of his plea bargain, in addition to going on probation and performing community service.
Valerie Stallings stepped down from the City Council in 2001 after pleading guilty to misdemeanor charges. She was accused of accepting gifts from Padres owner John Moores while voting in favor of the downtown ballpark. Stalling maintains she did nothing wrong. Construction on the ballpark was halted while the charges were investigated by a federal grand jury.
Dick Murphy was elected to two terms as San Diego's mayor starting in 2000. He resigned in 2005, only seven months into his second term, under accusations of financial mismanagement surrounding the city's pension program and after credit-rating agencies cutting the city's ability to borrow money. In addition, Time magazine named him one of the worst mayors in the country. His second run for mayor also sparked controversy, as thousands of write-in votes for his main competitor, Donna Frye, were disqualified over a technicality.
Three days after Murphy resigned, two city councilmen, including then-acting mayor Michael Zucchet, were convicted of conspiracy, extortion and fraud. Zucchet, left, and Ralph Inzunza were convicted for taking campaign contributions in exchange for pushing the repeal of a city regulation that banned strip-club dancers from touching patrons. A third councilman, Charles Lewis, was also indicted, but he died before he could be brought to court. The regulation still stands, and there was never a vote on whether it should be repealed.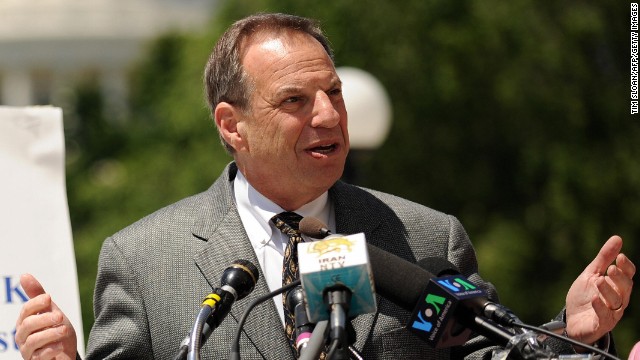 San Diego's scandalous past
One day earlier, protesters who want the mayor to step down marched on the same spot.
"There is no excuse for abuse, and there is no excuse for you to stay in power," attorney Gloria Allred told the crowd.
She attended Sunday's rally along with some of the women accusing Filner, including one of her clients, 67-year-old Peggy Shannon.
So far, 16 women have come forward to say that Filner acted inappropriately, with accusations ranging from one woman's claim that the mayor gave her "tush a pat," to another's assertion that he "put in me what I guess now is the famous headlock."
Filner's office has not responded to multiple CNN requests for comment.
Last month, he acknowledged he "failed to fully respect the women who work for me and with me" and that he was "embarrassed" by his actions. But he also said he will be vindicated by "a full presentation of the facts" and that he would not step down.
The outrage is overwhelming.
Roughly 81 percent of city residents want him to resign, according to a poll conducted by CNN affiliate KGTV. Another affilaite, KFMB, reported local radio hosts hired skywriters to spell out "Surrender Bob" over areas of the city last week.
Armed with clipboards and pens, volunteers hit the streets of San Diego over the weekend to begin collecting signatures for a recall effort. They need more than 101,000 signatures by September 26.
"We're going to be everywhere. We're going to be at sporting events. We're going to be at street fairs, arts shows -- you name it, we will be out there," Dave McCulloch, an organizer, told KFMB on Sunday.
Filner, 70, was elected mayor in 2012 after 20 years in Congress.
His accusers range from a singer at a campaign fundraiser to his former communications director, who called him unfit for office. Shannon was the latest person to accuse Filner.
"Every day that I went to work, I had butterflies in my stomach because I did not know what was going to happen the next time the mayor came by my desk," she told reporters last week.
"I have three sons, four grandsons and two great grandsons. As our mayor, you should be -- but are not -- a role model for any of them," Shannon said.
Filner has rebuffed calls to resign from all nine City Council members and from fellow Democrats, including California's two U.S. senators.
His supporters, which include some labor unions and Latinos, claim Filner is being denied due process, and the recall effort is orchestrated by those who oppose his political agenda.
The mayor entered a two-week intensive behavior therapy program July 29, but his attorney, James Payne, said he was able to complete the voluntary program August 10. He was expected to continue with outpatient treatment, Payne said.
"Mayor Filner is taking personal time this week and is unavailable for comment, and we do not have information as to when he will be available for comment," said last week's statement from Payne's office, adding that it was not able to comment on the recall effort or other allegations leveled against the mayor.
Filner is expected to return to work this week, but Payne did not immediately return a CNN e-mail asking exactly when he would be back in the office.
The city attorney's office has said it could seek as a "last resort" a restraining order -- saying Filner creates a hostile environment for women -- to prevent him from returning to work, the Los Angeles Times reported.
The city attorney's office did not return calls seeking comment.
Though the city chief of staff changed the locks on Filner's office, it was to preserve evidence rather than to keep him out, the city attorney's office has said.
CNN's Kyung Lah, Matt Smith and Eliott C. McLaughlin contributed to this report.