Judge explains Bradley Manning verdict
updated 8:12 PM EDT, Fri August 16, 2013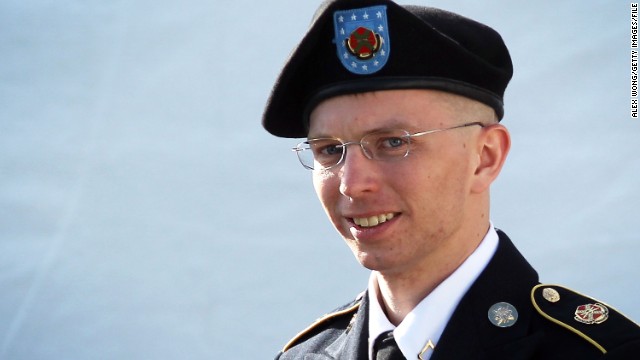 Army Pfc. Bradley Manning was convicted July 30 of stealing and disseminating 750,000 pages of classified documents and videos to WikiLeaks, and the counts against him included violations of the Espionage Act. He was found guilty of 20 of the 22 charges but acquitted of the most serious charge, aiding the enemy. He was sentenced to 35 years in prison.
David Coombs, thanked people
for their support and fundraising efforts in "this important case."
Before the court-martial began, Manning's attorney,
Former hacker Adrian Lamo
turned Manning in to authorities. The Army private allegedly told Lamo about leaking the classified records.
WikiLeaks founder Julian Assange fled to the Ecuadorian Embassy in London in June 2012 to avoid extradition to Sweden, where he is wanted for questioning over allegations that he raped one woman and sexually molested another. Assange has said he fears Sweden will transfer him to the United States, where he could face the death penalty for the work of WikiLeaks if he were charged or convicted of a crime. Manning has said he gave material to WikiLeaks after initially trying to contact The New York Times and The Washington Post. WikiLeaks has never confirmed that Manning was the source of its information.
wrote that Assange
evolved into a "paranoid, power-hungry, megalomaniac."
Daniel Domscheit-Berg, a longtime volunteer and spokesman for WikiLeaks, was considered to be Assange's closest collaborator. He quit WikiLeaks and said Assange's personality was distracting from the group's original mission. Domscheit-Berg went on to publish a tell-all book about the inner workings of WikiLeaks. He
Key WikiLeaks figures in Manning trial
Key WikiLeaks figures in Manning trial
Key WikiLeaks figures in Manning trial
Key WikiLeaks figures in Manning trial
Key WikiLeaks figures in Manning trial
STORY HIGHLIGHTS
Judge said Manning knew possible consequences to U.S.
Army private to be sentenced
Manning says he recognizes he has to pay a price for his actions
Washington (CNN) -- Col. Denise Lind, the Army judge who found Pfc. Bradley Manning guilty on 20 of 22 counts in the largest classified leak case in U.S. history explained her thinking, calling Manning's conduct "wrongful."
When Lind handed down her verdicts in July, Manning's lawyers asked her to issue her "special findings" for the guilty counts. That document was released Friday at Fort Meade, Maryland, where the sentencing phase of the trial continues.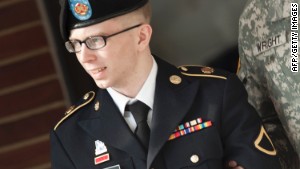 Bradley Manning verdict: Messages differ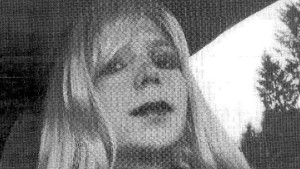 Bradley Manning apologizes in court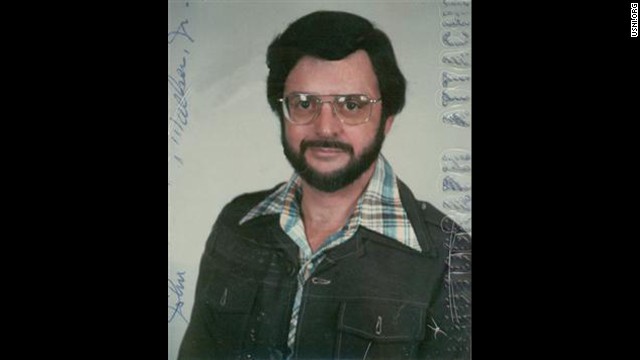 John Walker ran a father and son spy ring, passing classified material to the Soviet Union from 1967 to 1985. Walker was a Navy communication specialist with financial difficulties when he walked into the Soviet Embassy and sold a piece of cyphering equipment. Navy and Defense officials said that Walker enabled the Soviet Union to unscramble military communications and pinpoint the location of U.S. submarines at all times. As part of his plea deal, prosecutors promised leniency for Walker's son Michael Walker, a former Navy seaman. Click through the gallery to see other high-profile leak scandals the United States has seen over the years.
Military analyst Daniel Ellsberg leaked the 7,000-page Pentagon Papers in 1971. The top-secret documents revealed that senior American leaders, including three presidents, knew the Vietnam War was an unwinnable, tragic quagmire. Further, they showed that the government had lied to Congress and the public about the progress of the war. Ellsberg surrendered to authorities and was charged as a spy. During his trial, the court learned that President Richard Nixon's administration had embarked on a campaign to discredit Ellsberg, illegally wiretapping him and breaking into his psychiatrist's office. All charges against him were dropped. Since then he has lived a relatively quiet life as a respected author and lecturer.
Jonathan Pollard is a divisive figure in U.S.-Israeli relations. The former U.S. Navy intelligence analyst was caught spying for Israel in 1985 and was sentenced in 1987 to life imprisonment. The United States and Israel are discussing his possible release as part of efforts to save fragile Middle East peace negotiations, according to sources familiar with the talks.
Wen Ho Lee was a scientist at the Los Alamos Laboratory in New Mexico who was charged with 59 counts of downloading classified information onto computer tapes and passing it to China. Lee eventually agreed to plead guilty to a count of mishandling classified information after prosecutors deemed their case to be too weak. He was released after nine months in solitary confinement. Lee later received a $1.6 million in separate settlements with the government and five news agencies after he sued them, accusing the government of leaking damaging information about him to the media.
Members of the Bush administration were accused retaliating against Valerie Plame, pictured, by blowing her cover in 2003 as a U.S. intelligence operative, after her husband, former Ambassador Joe Wilson, wrote a series of New York Times op-eds questioning the basis of certain facts the administration used to make the argument to go to war in Iraq.
In 2007, Lewis "Scooter" Libby, Vice President Dick Cheney's former chief of staff, was convicted on charges related to the leak of the identity of CIA operative Valerie Plame. Libby was convicted of obstruction of justice and perjury in connection with the case. His 30-month sentence was commuted by President George W. Bush. Cheney told a special prosecutor in 2004 that he had no idea who leaked the information.
Aldrich Ames, a 31-year CIA employee, pleaded guilty to espionage charges in 1994 and was sentenced to life in prison. Ames was a CIA case worker who specialized in Soviet intelligence services and had been passing classified information to the KGB since 1985. U.S. intelligence officials believe that information passed along by Ames led to the arrest and execution of Russian officials they had recruited to spy for them.
Robert Hanssen pleaded guilty to espionage charges in 2001 in return for the government not seeking the death penalty. Hanssen began spying for the Soviet Union in 1979, three years after going to work for the FBI and prosecutors said he collected $1.4 million for the information he turned over to the Cold War enemy. In 1981, Hanssen's wife caught him with classified documents and convinced him to stop spying, but he started passing secrets to the Soviets again four years later. In 1991, he broke off relations with the KGB, but resumed his espionage career in 1999, this time with the Russian Intelligence Service. He was arrested after making a drop in a Virginia park in 2001.
Army Pvt. Bradley Manning was convicted July 30 of stealing and disseminating 750,000 pages of classified documents and videos to WikiLeaks, and the counts against him included violations of the Espionage Act. He was found guilty of 20 of the 22 charges but acquitted of the most serious charge -- aiding the enemy. Manning was sentenced to 35 years in military prison in 2013.
Former intelligence contractor Edward Snowden revealed himself as the leaker of details of U.S. government surveillance programs run by the U.S. National Security Agency to track cell phone calls and monitor the e-mail and Internet traffic of virtually all Americans. Snowden has been granted temporary asylum in Russia after initially fleeing to Hong Kong. He has been charged with three felony counts, including violations of the U.S. Espionage Act, over the leaks.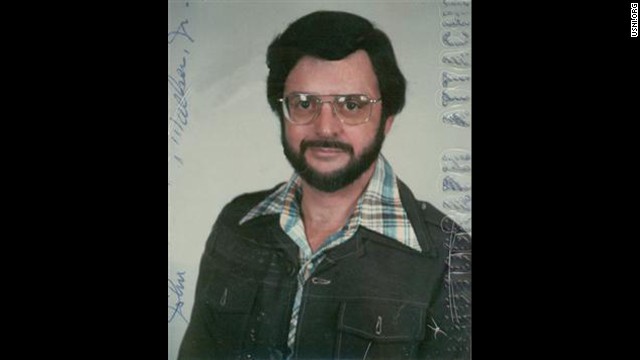 Sharing secrets: U.S. intelligence leaks
One of the questions that both sides debated at length during the court-martial was whether by leaking material to WikiLeaks, Manning also was providing it to the enemy.
She ruled Manning had "knowledge that intelligence published on the Internet was accessible to al Qaeda."
The judge went on to say that "Manning's conduct was of a heedless nature that made it actually and imminently dangerous to others. His conduct was both wanton and reckless."
Bradley Manning's father says son was 'grandstanding'
Lind said that Manning had "reason to believe the information could be used to the injury of the United States or to the advantage of any foreign nation."
Manning told the court Wednesday, in an unsworn statement, "I am sorry. I am sorry that my actions hurt people. I am sorry that it hurt the United States."
He went on to say, "Unfortunately, I can't go back and change things. I can only go forward. I want to go forward. Before I can do that, though, I understand that I must pay a price for my decisions and actions."
Manning faces up to 90 years, minus time served.
Fast Facts: WikiLeaks and Manning