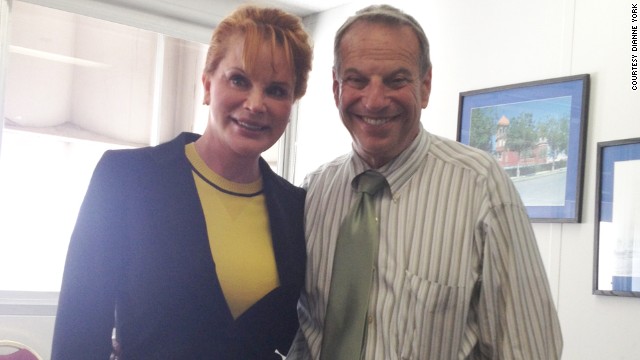 Businesswoman
Dianne York
told CNN that
San Diego Mayor Bob Filner
put his hands on her buttocks during this photo op after a meeting three months ago. York said there were witnesses. She said both her advisers and Filner's were in the room at the time. Click through the gallery of other women who have come forward in the case.
Caryl Iseman
, a San Diego real estate agent, attended an anti-Filner rally in August. She told CNN iReporter Chris Morrow that at a fundraiser 25 years ago, after photos had been taken, Filner "decided he could reach around and grab my breast." Iseman indicated it was the first time she had spoken publicly about the alleged incident. "The sheriff's department knows about it. I have not yet come forward yet with it ... but if it's needed to establish the timeline of how long this guy has been doing this, I will."
Peggy Shannon, a 67-year-old great-grandmother who works at the Senior Citizens Service Desk in San Diego City Hall, faced "continuous inappropriate sexual advances by Filner while trying to do her job," according to the office of her attorney, Gloria Allred.
Kathryn Vaughn, a San Diego attorney, told CNN affiliate KFMB that after her husband walked away at a public event 10 years ago, Filner "made an inappropriate movement on my body."
Eldonna Fernandez
says Filner left her a flirtatious e-mail after they met at a Healing and Hiring Fair held by the National Women's Veterans Association of America in 2012. "Hi, it's your newly favorite congressman, Bob Filner. You know, the one who fell in love with you at your last speech," Filner said in the voicemail. Filner, 70, has been dogged for weeks by sexual harassment allegations. He has refused to resign.
Gerri Tindley
says Filner got too close to her at a National Women's Veterans Association of America event where she gave a speech about being raped, which she said happened during her eight years of service. Tindley said she felt uncomfortable as Filner moved closer and closer -- so close, she said, that she nearly fell off the couch trying to move away from him.
Army veteran
Filner of unwanted sexual advances
. During a news conference, Tyler said that during a visit to his office in June, Filner rubbed her arm and asked for dinner dates in exchange for his helping Katherine Ragazzino, right, a brain-injured Iraq war veteran.
Michelle Tyler, center, has accused
Renee Estill-Sombright
told CNN affiliate KGTV that the mayor called her "beautiful" at a church breakfast in June, said he couldn't take his eyes off her, asked whether she was married and then said he'd like to take her out some time.
accused Filner of sexual harassment
on Friday, August 2. She told CNN she was hired to sing at a fundraising event in December and the mayor grabbed her, slid his hand down the small of her back and gave her "tush a pat." He then asked her: "Oh, Marilyn, can I get your card?" she recalled.
Emily Gilbert
Filner's former spokeswoman, Irene McCormack Jackson, has also accused him of sexual harassment and filed a suit against him. She said Filner subjected her and other women to "crude and disgusting" comments and inappropriate touching. She resigned as Filner's communications director in June after, she said, she decided the mayor would not change his behavior.
Nonprofit founder Morgan Rose said she met Filner in 2009 when she was lobbying for her organization, which works with military and other families hurt by domestic violence. She says he looked her up and down, stared into her eyes and said, "Your eyes have bewitched me." He then moved to her side of the booth, sat beside her, pinned her to the wall, and put his arm around her, Rose alleged.
Political consultant Laura Fink has accused the mayor of patting her "posterior" at a fundraising event in 2005. At the time, Fink was working as the deputy manager of Filner's congressional campaign. She said she thinks Filner should resign.
Sharon Bernie-Cloward, president of the San Diego Port Tenants Association, claims that when Filner was running for mayor in 2012, he approached her at a political event. "He touched me, actually groped me on my backside inappropriately," she told KPBS. "I was left there startled and fearful. In fact, I actually had someone walk me to my car that night."
Patti Roscoe, a prominent businesswoman in San Diego's tourism and hospitality industry, told KPBS that on numerous occasions, Filner "put me in what I guess now is the famous headlock." She told the station: "I felt fearful, even as well as I knew him, because it was an invasion into my space. And he would come in and try to kiss me on the lips, and I'd have to squirm to get away."
Veronica "Ronne" Froman, a retired Navy rear admiral and San Diego's former chief operating officer, told KPBS that she and Filner, then a congressman, met a few years ago at his office after everyone had left. "He stopped me and he got very close to me. And he ran his finger up my cheek like this, and he whispered to me, 'Do you have a man in your life?' " she said.
Joyce Gattas, a dean at San Diego State University, told KPBS that she had several "interactions" with Filner "where he's held me too tight, a kiss on the cheek which is inappropriate, hands on the knee that last too long."
Lisa Curtin, the director of government and military education at San Diego City College, told KPBS that Filner grabbed her hand, fingered her wedding ring and asked if it was real. She also said he tried to kiss her; she moved her head and felt his tongue on her cheek.
San Diego mayor's accusers
San Diego mayor's accusers
San Diego mayor's accusers
San Diego mayor's accusers
San Diego mayor's accusers
San Diego mayor's accusers
San Diego mayor's accusers
San Diego mayor's accusers
San Diego mayor's accusers
San Diego mayor's accusers
San Diego mayor's accusers
San Diego mayor's accusers
San Diego mayor's accusers
San Diego mayor's accusers
San Diego mayor's accusers
San Diego mayor's accusers
San Diego mayor's accusers
STORY HIGHLIGHTS
NEW: Hooters, other businesses say Bob Filner is persona non grata
NEW: Filner's official credit card bills under scrutiny amid complaints
The San Diego mayor has been accused of sexually harassing numerous women
Filner answers recall petition drive: "Now is not the time to go backwards"
San Diego (CNN) -- How bad has it gotten for embattled San Diego Mayor Bob Filner?
Even Hooters -- the restaurant chain sometimes criticized for its scantily clad waitresses -- says he's no longer welcome.
The chain's downtown location has joined a campaign by a local radio talk-show host, who's urging businesses to post signs in their window that declare Filner persona non grata. The signs note that the mayor "will not be served in this establishment" and "We believe women should be treated with respect."
In a statement posted on Twitter, the company said restaurant acted on its own.
"Our Hooters Girls in San Diego have spoken. Not a corporate gig, but we support our girls," it read.
San Diego Mayor not welcome: Photos of the Hooters sign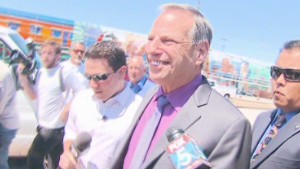 San Diego mayor's history kept quiet?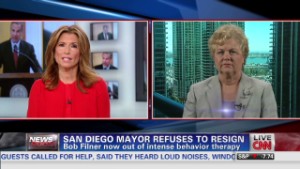 San Diego Mayor Out of Therapy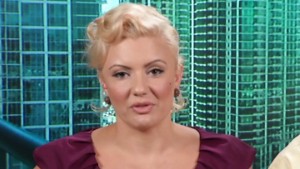 9th accuser: Filner grabbed my derrière
Refusing to resign in the face of mounting allegations that he groped and made lewd comments toward numerous women, Filner is facing an effort to recall him from office. And now a city councilman wants him to answer questions about more than $500 in charges on his official city credit card from a downtown hotel.
"When you see statements like this, it raises the question of is city business being done or not," Councilman Kevin Faulconer said Tuesday.
CNN obtained Filner's municipal credit-card statements from January to May. The taxpayer-paid card included charges ranging from less than $30 to about $111 at the Westgate Hotel, including one incurred on a Sunday.
The Westgate is across the street from the mayor's office. Regulars at the bar who did not want to speak on-camera told CNN that Filner was often here, usually with a different woman.
Faulconer, a Republican who sits on the council's audit committee, raised questions about other charges as well -- $3,000 to an online reputation-management firm, $128 for a juicer and a $30,000 trip to Paris. He said Filner has promised to reimburse the city for that trip, but there has been no proof of a refund.
Secrets that women of San Diego no longer keep about its mayor
The 70-year-old Filner was elected mayor of the eighth-largest American city in 2012, after 10 terms in Congress. His accusers range from a singer at a campaign fundraiser to his former communications director, who called him unfit for office.
He's rebuffed calls to resign from all nine City Council members and from his fellow Democrats, including California's two U.S. senators. He now faces a recall effort that is trying to gather more than 100,000 signatures needed to put his future up to a new vote, though some political observers doubt organizers can succeed.
Filner issued a required response to the notice of a petition drive Tuesday, arguing that voters should weigh his administration's push for new parks, high-tech jobs, better roads and a 2024 Olympic bid before they decide to whether they want to turn him out of office.
"Now is not the time to go backwards -- back to the time when middle-class jobs and neighborhood infrastructure were sacrificed to downtown special interests," Filner said in a written response to a proposed recall petition. "We need to continue to move forward!"
Did mayor target victims of military sexual assault?
But Michael Pallamary, the head of the recall effort, said Filner "obviously believes his policy initiatives excuse his being a sexual predator."
"His reply is unacceptable," Pallamary said. "San Diegans want a mayor that doesn't grope and demean women, who doesn't abuse his office to satisfy a perverted quest for a sense of power, and who has the ability to lead our great city -- an ability Filner can never, ever reclaim."
Filner has brought "great shame" on the city, Pallamary said, vowing, "We will recall him from office."
In July, Filner acknowledged that he "failed to fully respect the women who work for me and with me" and that he was "embarrassed" by his actions. But he also said he will be vindicated by "a full presentation of the facts" and he will not resign.
"We have moved toward the vision of producing thousands of middle-class jobs in our port; creating a solar-based city to enhance our environment and create jobs; building an efficient international border to bring billions of dollars into our economy; keeping our military and hi-tech sectors strong and vibrant," Filner said in response to the recall petition notice. He touted new support for the arts, a five-year labor agreement with city workers and work toward bringing the summer Olympics to the city.
Out of rehab, but also locked out of office
The mayor entered a two-week intensive behavior therapy program on July 29, but his attorney, James Payne, said Filner was able to complete that phase of treatment by Saturday. He'll continue with outpatient treatment, Payne said -- but he might not be back at work in his office anytime soon. His chief of staff changed the locks, according to numerous reports, including one by CNN affiliate KFMB.
And after weeks of complaints, some observers are questioning whether more should have been said about Filner's behavior before last year's election.
"I think there was a lot of whispering," former state Assemblywoman Lori Saldana told CNN. "It was a lot of things under the surface. A lot of 'boys will be boys.' "
Saldana said she brought complaints about Filner to San Diego County's Democratic Party leader two years ago after hearing accounts of harassing behavior from six women. Nothing happened, she said.
"It was considered abusive. It was insulting at times. And I think people need to pay attention to those reports, and it didn't happen two years ago," said Saldana, also a Democrat.
Filner's 2012 opponent, City Councilman Carl DeMaio, hinted at the issue during a mayoral debate. Video of the event shows DeMaio telling voters, "You need a mayor who's going to insist on zero tolerance of sexual harassment in the workplace" -- turning to look at Filner while he makes the comment.
DeMaio is now running for Congress and had no comment. But his mayoral campaign featured a television spot in which an Washington airport worker who had a run-in with Filner described his actions as "scary and hostile."
"I deal with frustrated travelers every day, but I never came across anyone like Bob Filner," she said.
Opinion: No room for lecherous mayors
CNN's Amanda Watts contributed to this report.