Pamela Anderson fronts racing team
updated 12:35 PM EDT, Tue August 13, 2013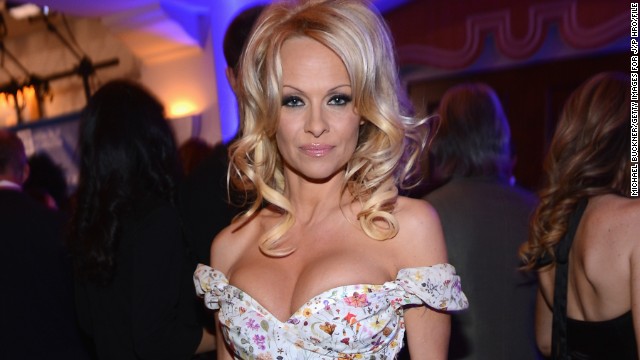 Pamela Anderson has become joint owner of GT Series team Race Alliance.
Anderson fronted the Downforce1 racing team in March 2012, which planned to compete in the 2012 European Le Mans and International GT Open series. The plan, however, failed to materialize.
The Canadian star is pictured here with Markus Fux at the Downforce1 launch. Occasional racing driver Fux is also involved in the Race Alliance team.
The former Playboy model pictured alongside German socialite Marcus Prinz von Anhalt at the Downforce1 launch last year.
Anderson shot to fame in the hit U.S. TV show Baywatch, in which she played lifeguard C.J. Parker between 1992 and 1998.
Anderson is not the first female celebrity to enter motorsport. Socialite Paris Hilton co-founded the SuperMartxe VIP MotoGP team in December 2010.
Baywatch to burned rubber
Pam Power
Driving force
Up close and personal
Baywatch beginnings
Paris in the pits
STORY HIGHLIGHTS
Pamela Anderson becomes joint owner of a racing team
Former Baywatch star is fronting the Race Alliance FIA GT Series team
Vitantonio Liuzzi and Mathias Lauda drive for the team
Nine-time rally world champion Sebastian Loeb runs a competing team
(CNN) -- Pamela Anderson is set to bring a little Hollywood glamor to motorsport after becoming part owner of a sports car racing team.
The former Baywatch star has linked up with the Race Alliance team, which is competing in the inaugural FIA GT Series.
The Playboy pin-up ventured into motorsport in March 2012 when her and occasional racing driver Markus Fux fronted the Downforce1 European Le Mans teams.
Following the failure of that venture Fux and Anderson have teamed up with the Race Alliance team for the final three races of the GT Series' 2013 season.
Read: The sci-fi future of Formula One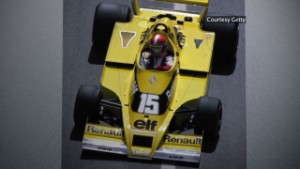 F1 design pushes boundaries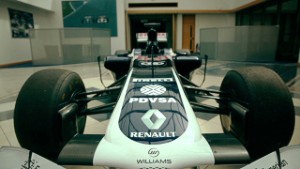 The aerodynamics of F1
"We want to make Race Alliance a recognizable name and have looked for the best drivers possible," a spokesman for the team told Autosport.com.
"The plan is to contest the full FIA GT Series next year, as well as the Nurburgring 24 Hours, and then look to NASCAR after that."
In Vitantonio Liuzzi and Mathias Lauda the Austrian team boasts two drivers of considerable pedigree.
F1 Inforgraphic: Deals on wheels
Liuzzi spent six years in Formula One, including one season with Red Bull, while his teammate Lauda is the son of Austria's triple F1 world champion Niki Lauda.
Liuzzi and Lauda will be behind the wheel of a Ferrari 458 Italia when the team debuts in Slovakia this weekend.
Three dates remain on the GT Series' 2013 calendar, with Spain and Azerbaijan hosting races after Slovakia.
Competing against Anderson's team will be one led by rally driving legend Sebastian Loeb.
The Frenchman won a record nine World Rally Championships in a row between 2004 and 2012 and now heads the Sebastian Loeb Racing team.