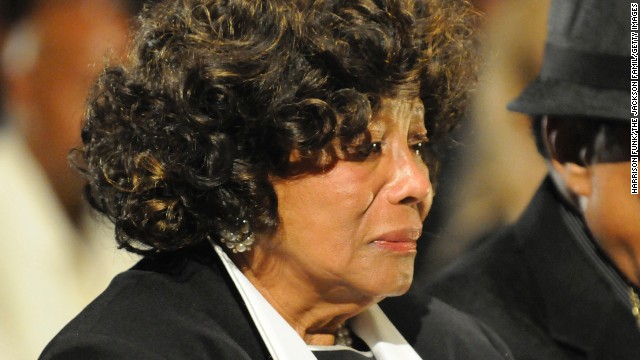 Katherine Jackson:
Michael's mother, 82, was deposed for nine hours over three days by AEG Live lawyers. As the guardian of her son's three children, she is a plaintiff in the wrongful death lawsuit against the company that promoted Michael Jackson's comeback concerts.
Kenny Ortega: He was chosen by Michael Jackson and AEG Live to direct and choreograph the "This Is It" shows. Ortega, who choreographed for Jackson's "Dangerous" and "HIStory" tours, testified at Dr. Conrad Murray's criminal trial that "Jackson was frail" at a rehearsal days before his death.
Dr. Conrad Murray: He was Michael Jackson's personal physician in the two months before his death, giving him nightly infusions of the surgical anesthetic that the coroner ruled led to his death. Murray, who is appealing his involuntary manslaughter conviction, has sworn that he would invoke his Fifth Amendment protection from self-incrimination and refused to testify in the civil trial. There is a chance that Murray will be brought into court from jail to testify outside the presence of the jury to allow the judge to determine if he would be ordered to testify.
Joe Jackson: Michael's father, 84, is on the witness list for the trial and may testify. The Jackson family patriarch, who lives in Las Vegas separately from his wife, has suffered several ministrokes in the last year, which some close to him say have affected him.
Prince Jackson: Michael's oldest son is considered a key witness in the Jacksons' case against AEG Live, since he is expected to testify about what his father told him about the concert promoter in the last days of his life. Prince, who turned 16 in February, is becoming more independent -- he now has a driver's license and jobs.
Paris Jackson: Michael's daughter, who turned 15 on April 3, is on the list of witnesses and was questioned by AEG Live lawyers for several hours on March 21 about her father's death. Paris is an outspoken teen who often posts messages to her 1 million-plus Twitter followers.
Blanket Jackson: Although AEG Live asked the judge to order Blanket, 11, to sit for a deposition, and he is one of the four plaintiffs suing them, Michael's youngest son will not be a witness in the trial. His doctor submitted a note to the court saying it would be "medically detrimental" to the child.
Randy Phillips: He's president of AEG Live, the concert promoter that contracted with Michael Jackson for his "This Is It" comeback shows set to start in London in July 2009. The Jackson lawsuit says Phillips supervised Dr. Conrad Murray's treatment of Jackson in the weeks before his death, making the company liable for damages. E-mails between Phillips and other executives showed they were worried about Jackson's missed rehearsals and sought Murray's help getting him ready.
Kevin Boyle: The Los Angeles personal injury lawyer is leading the Jackson team of at least six attorneys in the wrongful death suit against AEG Live. One of his notable cases was a large settlement with Boeing on behalf of two soldiers injured when their helicopter malfunctioned and crashed in Iraq.
Perry Sanders, Jr.: Katherine Jackson's personal lawyer is helping steer the Jackson matriarch through her relations with her son's estate, probate court and the wrongful death suit. He is also known for representing the family of Biggie Smalls in their suit against the city of Los Angeles over the rapper's death investigation.
Marvin Putnam: He's the lead lawyer for AEG Live, defending against the wrongful death suit. The primary focus of his legal practice is "media in defense of their First Amendment rights," according to his official biography.
Philip Anschutz: The billionaire owner of AEG, parent company of AEG Live, is on the Jacksons' witness list. He is the force behind the effort to build a football stadium in downtown Los Angeles to lure a National Football League team to the city. He recently pulled his company off the market after trying to sell it for $8 billion.
Tim Leiweke: He was recently fired as AEG's president as Philip Anschutz announced he was taking a more active role in the company. The Jackson lawyers say Leiweke's e-mail exchanges with executives under him concerning Michael Jackson's health are important evidence in their case.
Paul Gongaware: The AEG Live co-CEO worked closely with Michael Jackson as he prepared for his comeback concerts. He testified at Dr. Conrad Murray's criminal trial that he contacted the physician and negotiated his hiring at the request of Jackson. AEG lawyers say it was Jackson who chose, hired and supervised Murray. Gongaware knew Jackson well, having been tour manager for the singer in previous years.
John Branca: He's one of two executors of Michael Jackson's estate. Branca was Jackson's lawyer until about seven years before his death. He said Jackson rehired him just weeks before he died.
Key players in Jackson wrongful death trial
Key players in Jackson wrongful death trial
Key players in Jackson wrongful death trial
Key players in Jackson wrongful death trial
Key players in Jackson wrongful death trial
Key players in Jackson wrongful death trial
Key players in Jackson wrongful death trial
Key players in Jackson wrongful death trial
Key players in Jackson wrongful death trial
Key players in Jackson wrongful death trial
Key players in Jackson wrongful death trial
Key players in Jackson wrongful death trial
Key players in Jackson wrongful death trial
Key players in Jackson wrongful death trial
STORY HIGHLIGHTS
NEW: Debbie Rowe is expected to be questioned about Jackson's drug use during the 1990s
The concert promoter is using Randy Jackson's testimony in the wrongful death trial
AEG Live lawyers say Jackson was a secretive drug addict even beyond his family's help
His brother would "kind of hide from me," Randy Jackson testifies
Los Angeles (CNN) -- Michael Jackson's ex-wife Debbie Rowe is set to testify in the AEG Live wrongful death trial Wednesday, lawyers for the concert promoter said Monday.
Rowe is expected to be questioned about Jackson's drug use during the 1990s when she traveled with him, married him and bore his two oldest children.
She will be called as the next witness in the Los Angeles courtroom after an economics expert concludes his testimony about the financial support Jackson would have provided his mother and three children had he not died four years ago.
Jackson's youngest brother made an unsuccessful effort to reach the singer in his last weeks because of family concerns about his drug use, according to testimony Friday.
Lawyers for the concert promoter accused of liability in Jackson's death want to show that the pop icon was a secretive drug addict who was even beyond his family's help.
Jurors watched video of Randy Jackson's questioning by the AEG Live lawyers about failed interventions he led because of his concerns about Michael Jackson's use of painkillers in the last decade of his brother's life.
Jackson died from an overdose of the surgical anesthetic propofol that a doctor told police he was using to treat his insomnia as he rehearsed for a comeback tour four years ago. Jackson's mother and three children are suing the concert promoter, contending it negligently hired, retained or supervised the doctor convicted of involuntary manslaughter in his death.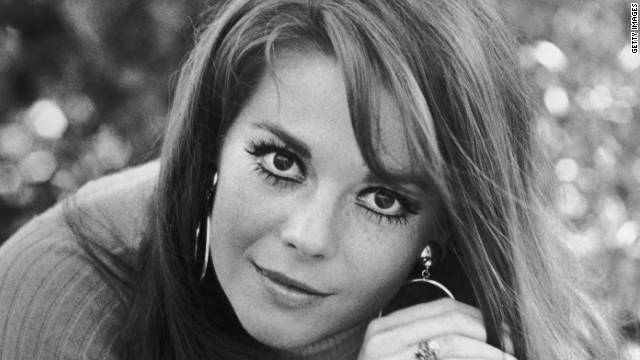 After almost 30 years, the case of Natalie Wood's drowning is being reopened because of additional information. The "Rebel Without a Cause" actress was found dead on November 29, 1981, at the age of 43. Here are some other celebrities who died under mysterious circumstances.
"Adventures of Superman" star George Reeves was found dead in his home on June 16, 1959, at the age of 45. He died from a gunshot wound to the head, which was ruled a suicide. But many still believe that Reeves was murdered.
Marilyn Monroe was found dead in her apartment on August 5, 1962, at the age of 36. Officials ruled her death a probable suicide from a sleeping pill overdose. Theories about Monroe's death still crop up, with some involving President John F. Kennedy.
Jim Morrison, lead singer of the rock band The Doors, was found dead in his Paris apartment bathtub on July 3, 1971, at the age of 27. French officials said his cause of death was heart failure and did not perform an autopsy, fueling murder speculations.
Bruce Lee, the martial arts expert and "Enter the Dragon" actor, died on July 20, 1973, from a brain edema caused by a prescription painkiller. He was 32 years old. While some believe that Lee was murdered, claims that his family was cursed also arose when his son Brandon Lee died in 1993.
"Hogan's Heroes" actor Bob Crane was found beaten to death in his apartment on June 29, 1978, at the age of 49. The case was reopened in 1990, but his murder has not been solved because of a lack of evidence.
On September 7, 1996, rapper Tupac Shakur, or 2Pac, was shot several times while riding in a car in Las Vegas. He died six days later at the age of 25, and his killers were never caught. Shakur's death is still a talked-about mystery.
On March 9, 1997, just six months after Shakur's death, rapper Christopher Wallace, better known as Biggie Smalls or The Notorious B.I.G., was also killed in a drive-by shooting. He was 24 years old. His murder is also unsolved.
The body of "Kill Bill" actor David Carradine was found hanged in a Bangkok hotel room closet on June 4, 2009. He died at the age of 72. At first, officials ruled his death a suicide. They later said he died from accidental asphyxiation.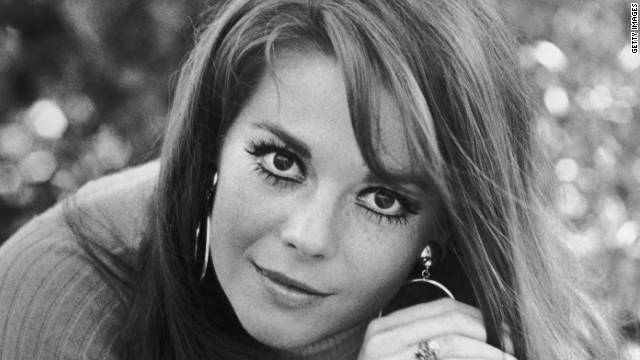 Mysterious celebrity deaths
Randy Jackson testified that he and his father, Joe Jackson, were turned away from the gates of Jackson's rented Los Angeles mansion on Carolwood Drive, the home in which he died weeks later. They were concerned because of "reports to me that he didn't look too good," he said.
"After I had heard this, I said, 'Come on, let's go. We're going over there,' " he testified.
Other witnesses, including Jackson's makeup artist and the show director, have testified that Jackson suffered physical deterioration in the last two months of his life.
"There was a drug issue," Randy Jackson said, explaining why they wanted to reach him. "He wasn't eating. All of these things were happening at the same and, you know, a lot of pressure."
He said he wanted to persuade his brother to leave rehearsals and enter a drug rehab program in San Francisco.
"Of course my brother wouldn't let me through because he wouldn't want me to see him like that," he said. The security guard told him his brother was not at home, he said.
Jackson lawyers do not dispute that Michael Jackson had a drug dependency problem at times, but they say he went long periods of time without taking painkillers. The entertainer publicly acknowledged his dependency when he cut short his Dangerous tour to enter a rehab program in 1993.
The drug use was connected to two decades of pain stemming from scalp burns suffered while filming a Pepsi commercial and several onstage accidents on tour, they say. He also used prescription sedatives to help him sleep, especially during the pressure of touring, they argue.
The pressure was on again as Jackson prepared for his "This Is It" concerts set to debut in London in July 2009, they say. Jackson was getting nightly infusions of propofol in a desperate effort to cure his insomnia, which a sleep expert testified disrupted his natural sleep cycles and caused his physical and mental decline.
AEG Live executives created an ethical conflict of interest by hiring Dr. Conrad Murray as Jackson's full-time physician for $150,000 a month, the Jackson lawsuit contends. Murray could not refuse Jackson's demands for propofol infusions since he was deeply in debt and could not risk being fired from the lucrative job, they argue.
Jury applauds witness in trial
AEG Live lawyers say it was Jackson who chose and controlled Murray, not the company, and they had no way of knowing about the dangerous treatments he was giving the singer in the privacy of his bedroom.
While Randy Jackson was questioned for several hours by AEG Live lawyers, only about an hour of the video was shown to jurors Friday. Most of it focused on his repeated attempts to interrupt his brother's use of painkillers.
"I wrote letters to my family about his problem and that we had to do something to help," Randy Jackson testified. The letters would tell his parents, brothers and sisters that 'he's an addict,' and at this point, addicts aren't so responsible for what they do. So this is where the family needs to step in and do something about it because their desire becomes physical."
Jackson testified that he "staged several interventions," including in Taiwan, New York, Las Vegas and Los Angeles.
"Four or five" of those attempted interventions were at Jackson's Neverland Ranch between 2004 and 2006 -- around the time of the child abuse trial in Santa Barbara County, California, he said.
MJ's 'pajama day' in court
Randy Jackson said he was able to get his brother off of drugs at one point, but he resumed just before the child molestation trial began in a Santa Maria, California, courtroom in 2004. "He was really scared."
He fired Jackson nanny Grace Rwaramba because he suspected she was supplying his drugs, he said. "Whenever she's around, he's wasted."
He asked older sister Rebbie Jackson to stay close to their brother, he said, telling her, "Make sure you watch everything he does, because I have to get him in this courtroom every day and see this thing through."
Randy Jackson gave new insight into what happened that infamous day of the trial when Michael Jackson showed up late for court wearing pajamas. At the time, the singer blamed a back injury suffered when he fell in the shower, which sent him to a hospital that morning.
Ex-bodyguard testifies about singer's drug use
His brother testified, however, it was "because he didn't want to go to court."
"I went to the hospital and he said to me, he says, 'I don't know what you're thinking. I'm not walking into that courtroom, so don't even think about it, Randy,' " he testified. "And I said, 'OK.' I said, 'But you're going to court.' He goes, 'No, I'm not.' "
Randy Jackson blamed the nanny for supplying "some kind of patch" that had drugs.
Jackson also described an incident in which his brother had a bad reaction to a sedative while at a Beverly Hills home in 2005. The nanny called him, saying, "You need to get over here. Something's not right," he testified. A doctor who lived nearby paid a house call and treated him, he said.
He said his brother would "kind of hide from me" because he didn't want him to know about his drug use, Jackson said.
Monday is the start of the 16th week of testimony in the trial, which the judge told jurors could last until the end of September.