Aid worker dies after attack in South Sudan
updated 9:13 AM EDT, Fri August 9, 2013
STORY HIGHLIGHTS
A Doctors Without Borders staff member died this week, the group says
The car that he and another worker were traveling in came under attack
The other staff member was seriously wounded
Doctors Without Borders calls for an investigation into the "brutal attack"
(CNN) -- A staff member of the aid organization Doctors Without Borders has died after an attack on a vehicle near the capital of South Sudan, the group said Friday.
The aid worker, Joseph, whose full name has been withheld at the request of his family, died two days after the attack, which took place Monday on a main road outside the capital, Juba, according to Doctors Without Borders.
Opinion: We need an Arms Trade Treaty now
A second employee of the organization was seriously wounded, the group said.
Doctors Without Borders, also known as Medecins Sans Frontieres, said the "exact circumstances" of the attack aren't yet clear, but the car in which its two staff members were traveling was "clearly marked as belonging to Medecins Sans Frontieres."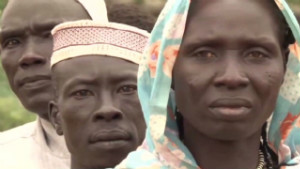 Consequences of conflict in S. Sudan
The organization has requested that South Sudanese authorities "investigate the brutal attack that resulted in the killing of our colleague," said Marcel Langenbach, director of operations for the group.
"We want to emphasize the need to respect international humanitarian law and on the obligation to ensure the protection of humanitarian workers, their property and health facilities," he said.
Doctors Without Borders said it had been working in the region for more than 30 years.
South Sudan officially gained its statehood in July 2011 after separating from Sudan.