STORY HIGHLIGHTS
Air Force and Army veteran describe unwanted advances from Bob Filner
At least 8 female veterans have made claims against the San Diego mayor
Female veterans' group: "He used this organization for his own personal agenda"
Filner's attorney had no comment to the most recent allegations
(CNN) -- The man on the voicemail is flirty and clearly asking for a date. But it's the name on the message that's raising red flags.
"Hi, it's your newly favorite congressman, Bob Filner. You know, the one who fell in love with you at your last speech," he told Eldonna Fernandez.
He also asked her out to dinner in the message.
"I don't want to wait 'til you come back to have dinner with you," he said.
That message was left a year ago, while Filner was serving his 10th term as a U.S. congressman. He had met Fernandez at a National Women's Veterans Association of America "Healing and Hiring Fair."
When Fernandez got the message, she immediately deleted it. But when sexual harassment allegations against the now-San Diego mayor began to surface a few weeks ago, she remembered the "creepy" message and was surprised to find it still sitting in her iPhone's voicemail trash.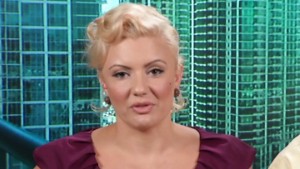 9th accuser: Filner grabbed my derrière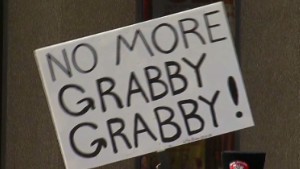 Could San Diego mayor be ousted?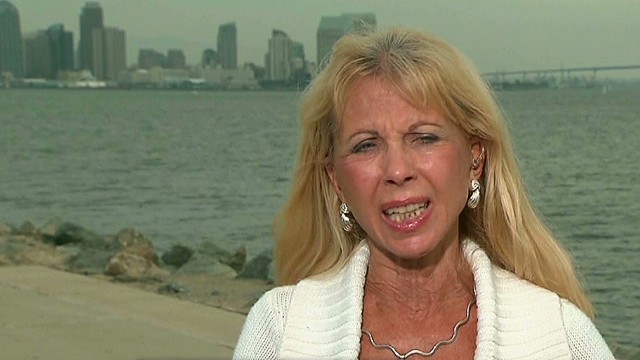 Allred: Filner should 'resign right now'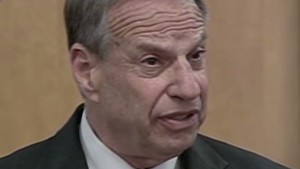 San Diego mayor: My behavior was wrong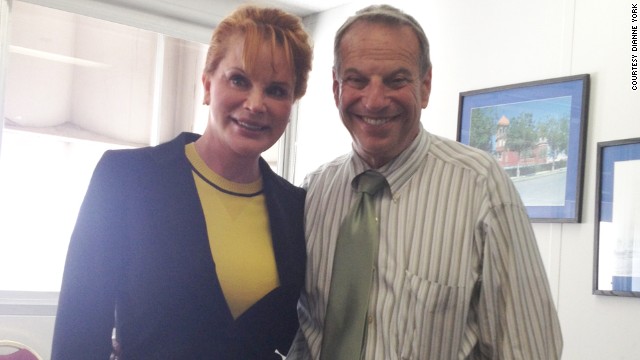 Businesswoman Dianne York told CNN that San Diego Mayor Bob Filner put his hands on her buttocks during this photo op after a meeting three months ago. York said there were witnesses. She said both her advisers and Filner's were in the room at the time. Click through the gallery of other women who have come forward in the case.
Caryl Iseman, a San Diego real estate agent, attended an anti-Filner rally in August. She told CNN iReporter Chris Morrow that at a fundraiser 25 years ago, after photos had been taken, Filner "decided he could reach around and grab my breast." Iseman indicated it was the first time she had spoken publicly about the alleged incident. "The sheriff's department knows about it. I have not yet come forward yet with it ... but if it's needed to establish the timeline of how long this guy has been doing this, I will."
Peggy Shannon, a 67-year-old great-grandmother who works at the Senior Citizens Service Desk in San Diego City Hall, faced "continuous inappropriate sexual advances by Filner while trying to do her job," according to the office of her attorney, Gloria Allred.
Kathryn Vaughn, a San Diego attorney, told CNN affiliate KFMB that after her husband walked away at a public event 10 years ago, Filner "made an inappropriate movement on my body."
Eldonna Fernandez says Filner left her a flirtatious e-mail after they met at a Healing and Hiring Fair held by the National Women's Veterans Association of America in 2012. "Hi, it's your newly favorite congressman, Bob Filner. You know, the one who fell in love with you at your last speech," Filner said in the voicemail. Filner, 70, has been dogged for weeks by sexual harassment allegations. He has refused to resign.
Army veteran Gerri Tindley says Filner got too close to her at a National Women's Veterans Association of America event where she gave a speech about being raped, which she said happened during her eight years of service. Tindley said she felt uncomfortable as Filner moved closer and closer -- so close, she said, that she nearly fell off the couch trying to move away from him.
Michelle Tyler, center, has accused Filner of unwanted sexual advances. During a news conference, Tyler said that during a visit to his office in June, Filner rubbed her arm and asked for dinner dates in exchange for his helping Katherine Ragazzino, right, a brain-injured Iraq war veteran.
Renee Estill-Sombright told CNN affiliate KGTV that the mayor called her "beautiful" at a church breakfast in June, said he couldn't take his eyes off her, asked whether she was married and then said he'd like to take her out some time.
Emily Gilbert accused Filner of sexual harassment on Friday, August 2. She told CNN she was hired to sing at a fundraising event in December and the mayor grabbed her, slid his hand down the small of her back and gave her "tush a pat." He then asked her: "Oh, Marilyn, can I get your card?" she recalled.
Filner's former spokeswoman, Irene McCormack Jackson, has also accused him of sexual harassment and filed a suit against him. She said Filner subjected her and other women to "crude and disgusting" comments and inappropriate touching. She resigned as Filner's communications director in June after, she said, she decided the mayor would not change his behavior.
Nonprofit founder Morgan Rose said she met Filner in 2009 when she was lobbying for her organization, which works with military and other families hurt by domestic violence. She says he looked her up and down, stared into her eyes and said, "Your eyes have bewitched me." He then moved to her side of the booth, sat beside her, pinned her to the wall, and put his arm around her, Rose alleged.
Political consultant Laura Fink has accused the mayor of patting her "posterior" at a fundraising event in 2005. At the time, Fink was working as the deputy manager of Filner's congressional campaign. She said she thinks Filner should resign.
Sharon Bernie-Cloward, president of the San Diego Port Tenants Association, claims that when Filner was running for mayor in 2012, he approached her at a political event. "He touched me, actually groped me on my backside inappropriately," she told KPBS. "I was left there startled and fearful. In fact, I actually had someone walk me to my car that night."
Patti Roscoe, a prominent businesswoman in San Diego's tourism and hospitality industry, told KPBS that on numerous occasions, Filner "put me in what I guess now is the famous headlock." She told the station: "I felt fearful, even as well as I knew him, because it was an invasion into my space. And he would come in and try to kiss me on the lips, and I'd have to squirm to get away."
Veronica "Ronne" Froman, a retired Navy rear admiral and San Diego's former chief operating officer, told KPBS that she and Filner, then a congressman, met a few years ago at his office after everyone had left. "He stopped me and he got very close to me. And he ran his finger up my cheek like this, and he whispered to me, 'Do you have a man in your life?' " she said.
Joyce Gattas, a dean at San Diego State University, told KPBS that she had several "interactions" with Filner "where he's held me too tight, a kiss on the cheek which is inappropriate, hands on the knee that last too long."
Lisa Curtin, the director of government and military education at San Diego City College, told KPBS that Filner grabbed her hand, fingered her wedding ring and asked if it was real. She also said he tried to kiss her; she moved her head and felt his tongue on her cheek.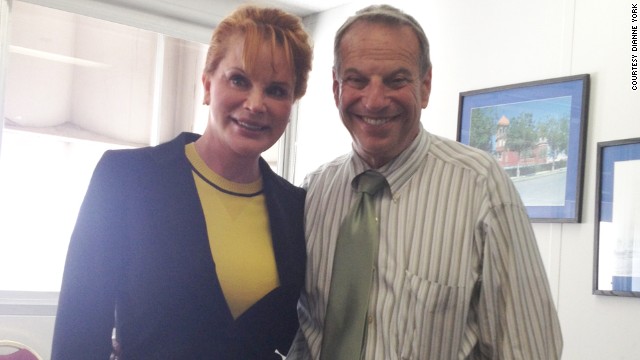 Photos: San Diego mayor's accusers
"Ugh. It creeps me out, it creeps me out," Fernandez said. "The guy's got problems."
But the unwanted voicemail isn't the real problem for Fernandez. It's where and to whom he made inappropriate advances.
Dogged by sex scandal, Filner to enter counseling
Fernandez, along with Army veteran Gerri Tindley, joins 11 other women who have publicly accused Filner, 70, of making unwanted advances, from groping to verbal passes.
They are also among at least eight female veterans and members of the National Women's Veterans Association of America (NWVAA) in San Diego who have made accusations against the mayor. Almost all of the women say they were victims of sexual assault while they were in the military.
The women, like Fernandez, say the former chairman of the House Veterans' Affairs Committee used his significant power and credentials to access military sexual assault survivors, who they say are less likely to complain.
Fernandez is a retired master sergeant from the Air Force. She served 23 years in the United States and was deployed to the Middle East after 9/11.
Secrets that women of San Diego no longer keep about its mayor
She said she was raped three times during her service. Like many victims of military sexual assault and rape, she suffered in silence, believing the system would never support her.
In civilian life, Fernandez now speaks openly about her assaults and is an active member of the NWVAA, which supports victims of military sexual assault.
Fernandez was speaking at an NWVAA event in August 2012 when she exchanged business cards with Filner.
"He looks at my card. He looks at me. He says, 'Fernandez. Are you married? Do you have a husband?' Very quick, very direct. I said, 'No, I'm divorced.' 'Well, you're beautiful, and I can't take my eyes off you, and I want to take you to dinner.' I was really shocked and I was like, 'Uh, OK,'" Fernandez said.
Then came the phone call and voicemail, which Fernandez never returned.
Nurse accuses mayor of sexual harassment in his office
Another veteran: Filner was rubbing me
At the same NWVAA event where Fernandez spoke, Army vet Tindley gave a speech about her violent rape, which she said happened during her eight years of service. She bore a son from the sexual assault.
Filner, who was running for mayor of San Diego at the time, was also scheduled to speak. In the green room, he asked Tindley about her rape.
"He got as close as he could to me. His jacket was touching my jacket," Tindley said. "I was bent down. He was bent down with me, rubbing like he cared, like he was consoling me."
Tindley said she felt uncomfortable as Filner moved closer and closer. So close, she said, that she nearly fell off the couch trying to move away from him.
"I felt very weird," she said.
When asked if she said anything, Tindley replied, "What am I gonna say? You're a congressman. What am I gonna say to you? What am I gonna say to his man? Can he destroy my life, can he stop me from moving forward?"
Lawyer: Mayor never got harassment training
A series of complaints
Three weeks ago, as women began to step forward to reveal instances of sexual harassment, the veterans at the NWVAA began to compare notes.
Tara Jones, the president of the group, said she's spoken to seven to eight women who had varying encounters with Filner at the women's veteran events, from groping to unwanted requests for dates.
"He went to dinners, asked women out to dinners, grabbed breasts, buttocks. The full gamut. Everything that is complete violation of what we stand for," Jones said. "He's a sexual predator. And he used this organization for his own personal agenda."
Jones, who says she was raped while she was in the Navy, formed the NWVAA as a safe haven for military sexual assault victims. She invited Filner into her group, lavishing praise on his service to veterans while he was a congressman in Washington. She even stumped for him as he campaigned to be San Diego's mayor.
Jones remembers Filner's speeches, where he has often called for a zero tolerance of sexual abuse in the armed forces. She said she feels not only outrage but also a deep and familiar sense of being victimized by a man of power.
"He preyed upon people who were vulnerable, who he knew nine times out of 10 would not speak up, that didn't have enough strength in them to speak up," she said. "It's not OK. You need to not be in office. You need to be out of office. You need to not have the ability to prey on others."
That's a sentiment that Fernandez shares.
"We're all victims of military sexual assault. It appears to me that he was targeting the organization and hitting on the women of this organization because they were easy prey," Fernandez said. "He's part of an organization that's against sexual assault and sexual violence against women and sexual harassment. And he's doing the very thing that we are fighting to make stop in our service and in our country."
Tindley questioned why Filner was in public office.
"How can you be a representative, take an oath, and be a predator? Do you know how damaging that is for women who are truly victims of military sexual trauma or rape in general? Who can we trust to help us?" she asked.
Filner checked into a two-week therapy program Monday to help him deal with his behavior. Calls to his spokeswoman were unreturned.
Lee Burdick, Filner's chief of staff, dodged CNN's questions and would not answer to the latest allegations from the female veterans.
Filner's attorney Harvey Berger had no comment.
Opinion: No room for lecherous mayors