Producer of anti-Islam film on supervised release from prison
updated 11:10 AM EDT, Wed August 7, 2013
STORY HIGHLIGHTS
Nakoula Basseley Nakoula in custody for probation violation
Producer is known for anti-Islam film that brought headlines
He has a 2010 bank fraud conviction
(CNN) -- Nakoula Basseley Nakoula, the man allegedly behind the inflammatory film "Innocence of Muslims," has been granted supervised release from a federal prison, according to the U.S. Justice Department.
Bureau of Prisons records show the 56-year-old Nakoula is at an undisclosed halfway house in Southern California.
He technically remains in federal custody, but the tentative release means he can leave the facility for a few hours a day. Until recently, he had been held behind bars at a correctional institution in Anthony, Texas.
Filmmaker denies violating probation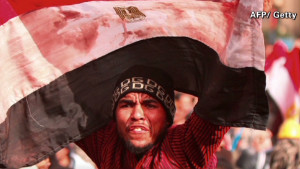 The reasoning over the Muslim protests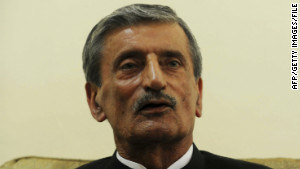 Bounty placed on anti-Islam filmmaker
Nakoula is due to be formally freed next month, according to records.
He had been incarcerated since September 2012 for a probation violation related to a 2010 bank fraud conviction.
Nakoula came to the world's attention after his movie, a trailer of which had been posted to YouTube, was highlighted last September by Egyptian media.
U.N. Ambassador Susan Rice said in television appearances that the Sept. 11, 2012, attack on the Benghazi diplomatic compound was the result of a spontaneous demonstration over the film, which was produced in the United States. Her assertions later proved untrue.
CNN's Stan Wilson contributed to this report.