Teen pleads guilty in referee's death
updated 10:44 AM EDT, Tue August 6, 2013
STORY HIGHLIGHTS
Teenager pleaded guilty in the death of referee Ricardo Portillo
Judge recommends a sentence of three years
Portillo died from his injuries a week after he was punched in the face
(CNN) -- A 17-year-old soccer player in Utah pleaded guilty Monday to homicide by assault in the death of referee Ricardo Portillo, an official said.
A judge ordered the teenager, who has not been named publicly, to keep a picture of Portillo in his cell for the remainder of his time in juvenile jail.
The judge recommended a sentence of three years, said Salt Lake County District Attorney Sim Gill.
Is teen violence out of control?
In addition, the judge ordered the teen to write weekly letters to Portillo's family members, telling them what steps he is taking to return to normal life.
On April 27, Portillo, 46, was refereeing a game of Fut International, a Hispanic soccer league for children between ages 5 and 17, in the Salt Lake City suburb of Taylorsville.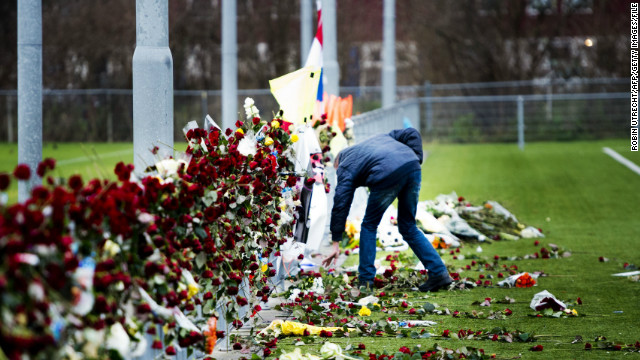 The death of Dutch amateur linesman Richard Nieuwenhuizen shocked a nation. Niewenhuizen was beaten to death following a youth match, with six teenagers and a father set to face trial over the killing. Nieuwenhuizen's death prompted a rule change in Dutch soccer, meaning that only team captains can speak with referees -- any other player who does so will be booked.
A year previously, AZ Alkmaar players angrily protested when referee Bas Nijhuis sent off the club's goalkeeper after he kicked out at a fan of opposing team Ajax who attacked him during a Dutch Cup match.
Max Klein, left, is a young, up-and-coming referee in Germany. The 18-year-old thinks the only way clubs and fans will truly change their conduct is if they are hit with heavy fines.
Herbert Fandel is a former referee who is now head of the German Football Federation's referee commission. He admits violence is one of the reasons why the number of officials in Germany is decreasing.
Chelsea players raged at referee Tom Henning Ovrebo after he failed to give what they considered to be multiple penalties during a 2009 Champions League semifinal second leg against Barcelona. The Norwegian says players and coaches should be educated on the psychological impact abuse has on referees.
Real Madrid coach Jose Mourinho named Ovrebo and a number of his colleagues in a list of referees he considered to be sympathetic towards Barcelona. "I can't say what I feel. I only leave one question. Why?" said Mourinho after a 2011 Champions League semifinal loss to Barca. "Why? Ovrebo, (Massimo) Busacca, (Anders) Frisk, (Wolfgang) Stark, (Frank) De Bleeckere. "Why to all these people. Each semifinal always brings the same. We're talking about a fantastic football team. So why?
The English Premier League has instigated a "Respect" campaign in a bid to stop match officials being subjected to abuse -- such as this during match between Queens Park Rangers and Stoke in May 2012.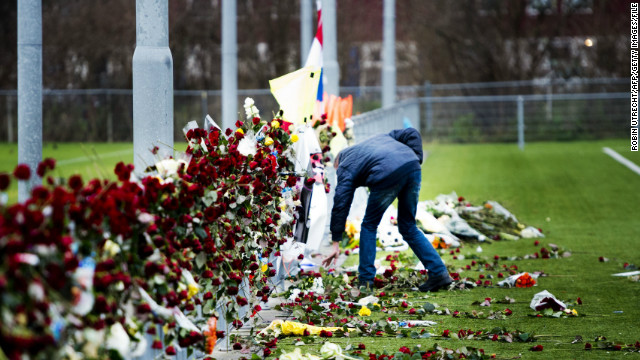 Referees faced with violence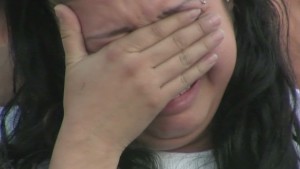 Soccer ref's daughter: 'He took my daddy'
He cited a player for an infraction and issued him a cautionary "yellow card." A second infraction would result in the player's ejection from the game.
Slain referee risked violence for 'his passion'
The 17-year-old player, police said, turned around and punched Portillo in the face.
At first, authorities thought Portillo suffered only minor injuries. But at the hospital, doctors discovered serious internal head injuries.
For seven days he remained in critical condition. He later died from his injuries.
Portillo had three daughters and three grandchildren, who live in Mexico. He moved to the United States 16 years ago.
"I just need time to heal. It's a lot of pain that this kid caused my whole family, especially my sisters and I," Johana Portillo, his daughter, told CNN in May.
"I will forgive this kid because it's only in God's hands. ... But right now, it's too soon for me to forgive."
Soccer violence: referees under siege
CNN's Chuck Johnston, Jackie Castillo and Josh Levs contributed to this report.