STORY HIGHLIGHTS
Bulger's attorneys release photos showing him smiling and relaxed
He also is shown posing with the Stanley Cup and his girlfriend
A former FBI agent says the Boston office had rampant leaks
Bulger is facing 19 counts of murder as part of a racketeering conspiracy
Boston (CNN) -- Trying to show a softer, lighter side of accused killer and crime boss James "Whitey" Bulger, his defense lawyers have released photos that they say they would expect to show the jury should Bulger decide to testify.
In response to a CNN question, his lawyers acknowledged, "yes," they have prepared Bulger, 83, to take the stand as they would any other witness.
"Every criminal defendant has until the last witness is presented on the defense to make a decision as to whether he or she will testify," said the lead counsel, J. W. Carney.
Bulger, his lawyers say, is calling the shots and will make the decision Friday after the defense reads testimony from one victim's mother and then calls its last two witnesses, an FBI secretary and admitted former hitman John Martorano.
If Bulger does not testify, closing arguments will likely happen Monday.
Bulger offers $822,000 to relatives of two murder victims
The 20 photos, released late Wednesday, show Bulger smiling and relaxed. Described as an animal lover, he's seen separately with dogs, a goat and a parrot. In one photo he is seen posing in front of the Stanley Cup. In others, he appears smiling with girlfriend Catherine Grieg, who went into hiding with Bulger in 1995 and who was arrested with him 16 years later in 2011 living under an alias in Santa Monica, California.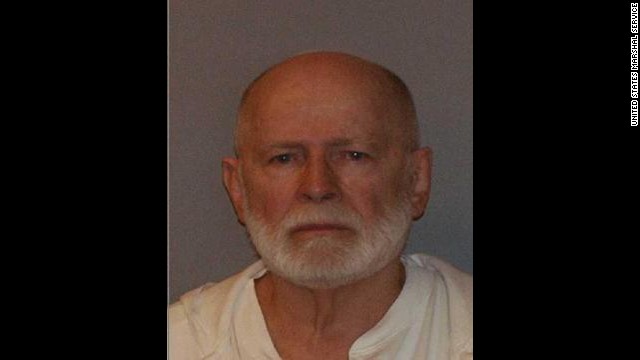 James "Whitey" Bulger, the former head of Boston's Winter Hill Gang, evaded police for 16 years before his 2011 arrest with girlfriend Catherine Greig in Santa Monica, California. After a lengthy trial, Bulger, seen here in his booking photo from June 23, 2011, was found guilty on 31 of 32 counts -- including involvement in 11 murders. On November 14, 2013, Bulger was given two life sentences plus five years. Here's a look at some of the people tied to Bulger's life of crime:
James "Whitey" Bulger, seen here in a 1984 FBI photo, spent nine years in federal prison before he climbed the ranks of the Winter Hill Gang -- the preeminent Irish-American crime syndicate in the Boston area -- in the early 1970s.
According to prosecutors, Bulger's crew learned that a bookie named Richard Castucci was cooperating with the government, and John Martorano was sent to kill him. Castucci was shot in the head in December 1976 and stuffed in a sleeping bag in the back of his car.
Steve "The Rifleman" Flemmi, left, and bookie Dick O'Brien in one of several surveillance photographs entered into evidence in the Bulger trial. Flemmi, Bulger's partner, would meet O'Brien to collect thousands of dollars in "rent" every month.
Bulger is accused of murdering Flemmi's stepdaughter, Deborah Hussey, in 1985 because she became a liability.
Flemmi met Debra Davis at a jewelry store, and the couple dated for more than seven years. In 1981, Bulger is said to have killed Davis because she knew that Flemmi was an informant.
Dr. Ann Marie Mires, a Massachusetts state forensic anthropologist, was brought in to Bulger's trial show photos of his alleged victims, including Debra Davis. Because Davis' body was put into bags, almost all of her remains were recovered. Even some of her hair was preserved.
Mug shots of Bulger in 1953, about a year after his honorable discharge from the U.S. Air Force.
Bulger was the godfather to John Martorano's first son. Martorano has admitted to 20 killings as part of Boston's Winter Hill Gang and was the government's star witness against Bulger.
In 2008, John Martorano, pictured here, testified against former FBI agent John Connolly, who was accused of leaking sensitive information about former gambling executive John Callahan. Martorano testified that he shot his friend Callahan on Bulger's orders in 1982.
John Callahan was an organized crime associate of the Winter Hill Gang and former president of World Jai Alai. Prosecutors allege Bulger ordered a hit on Callahan after he learned he would be cooperating with the feds on the high-profile murder of an Oklahoma businessman, Roger Wheeler.
Bulger is accused in the slaying of Wheeler, who was gunned down outside a country club in Oklahoma in 1981.
Joe Notorangeli was gunned down by the Winter Hill gang in 1973, according to Martorano.
John Connolly was convicted of second-degree murder in the slaying of Callahan and received a 40-year sentence in 2009. A Florida appeals court vacated that conviction in May 2014, citing a statute of limitations issue. Connolly remains incarcerated as prosecutors try to convince the appeals court to reverse its decision.
Former FBI supervisor John Morris testified at Bulger's trial that he provided information to Bulger in exchange for money and gifts. Here, Morris testifies during the John Connolly murder trial in Miami in 2008.
Bulger's girlfriend, Catherine Greig, was sentenced to eight years in federal prison in 2012 for identity fraud and helping the reputed mob boss avoid capture for 16 years.
J.W. Carney, Bulger's defense attorney, arrives at the U.S. Federal Courthouse for the start of Bulger's trial in Boston on Wednesday, June 12, 2013.
This undated surveillance photo released by the U.S. Attorney's Office in Boston shows Bulger, left, with his former right-hand man, Kevin Weeks. Weeks took the witness stand at Bulger's racketeering trial and described a double slaying, multiple extortions and drug dealing.
Bulger and Kevin Weeks walk around Castle Island on Boston Harbor.
Kevin Weeks leaves the courthouse in July 2013 after testifying in graphic detail about how Bulger killed Arthur "Bucky" Barrett, Joey McIntyre and Deborah Hussey.
The remains of Thomas King, former member of the Winter Hill Gang, were found in late 2000 and included these driving gloves, a bulletproof vest, a navy suit, and a claddagh ring. Martorano, one of Bulger's hitmen, testified that he himself had shot King in the back of the head.
Stephen Rakes, 59, was scheduled to be a witness for the prosecution before he was dropped from the list. His body was found July 17, 2013, in Lincoln, Massachusetts, west of Boston. Rakes' business associate has been charged with his murder. Authorities said Rakes' killing was unrelated to the Bulger case.
Trying to show a softer, lighter side of Bulger, his defense lawyers released numerous photos of their client during the 2013 trial. The tactic didn't work: Bulger will spend the rest of his life in prison.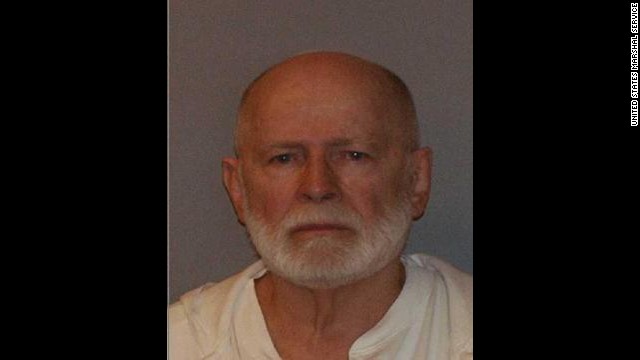 Who's who in the James 'Whitey' Bulger case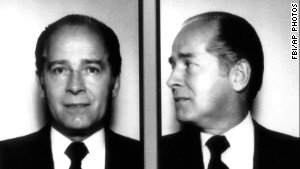 Prosecution rests in Bulger trial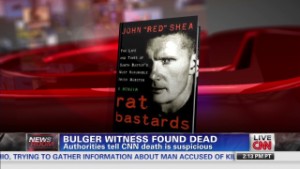 'The nail in 'Whitey' Bulger's coffin'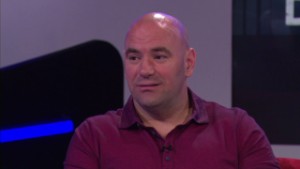 UFC boss: I was shaken down by Bulger
One of the men featured in a photo with Bulger was identified as a defrocked, formerly high-ranking official of the Boston archdiocese, Frederick J. Ryan, according to the lawyer for two former Catholic Memorial School students who brought sexual molestation claims against the archdiocese in 2002.
Attorney Mitchell Garabedian said that one of his clients and another person who worked with Ryan identified the former vice chancellor in the photo Thursday morning, after the images became public.
Garabedian's clients' claims were acknowledged, and they received money as part of a settlement. Ryan was defrocked by the Vatican in 2006.
"If the defense were trying to show a kinder, gentler Whitey, it certainly backfired," Garabedian told CNN Thursday.
Prosecutor Fred Wyshak objected to the photos, saying, "I don't know if being an animal lover is going to salvage his reputation." Bulger laughed at the remark.
The personal photos are a stark contrast to the numerous surveillance images shown to the jury. Bulger is facing 19 counts of murder as part of a racketeering conspiracy, and 13 counts of extortion, racketeering and money-laundering.
Bulger's lawyers have called five retired FBI agents who worked in Boston during Bulger's alleged reign of terror in the late 1970s and 1980s. The defense team has repeatedly raised questions surrounding what the FBI did and did not do in investigating internal corruption and protecting confidential informants.
Victim's mother warned FBI about impending murder
Former Special Agent Matthew Cronin testified Thursday about rampant leaks in the Boston office that compromised several of his cases.
Suspicion fell on Bulger's handler, agent John Connolly, currently serving 40 years for crimes relating to Bulger. Having worked in New York City, Cronin said of the Boston field office, "Here everyone was interested in everyone else's business. You learned to keep your cards close to the vest."
On cross-examination, prosecutor Brian Kelly asked Cronin, "If the FBI does a lousy job, that doesn't give a criminal the right to murder people, does it?"
Judge Denise Casper sustained the defense team's objection.
Bulger, pale with a ring of gray stubble around his balding head, sits at the defense table either staring straight ahead or hunched over a pad taking notes. His brother Jackie has been court nearly every day, sitting in the front row reserved for Bulger's family. Nephew Billy Bulger Jr., son of former Massachusetts Senate President Billy Bulger, was also in court Thursday.
Prosecutors wrapped up their case last week after calling 63 witnesses over 30 days.
Casper is reviewing the defense's motion to include an additional charge of "accessory after the fact to murder" in Bulger's final charges.
CNN's Ross Levitt contributed to this report. CNN national correspondent Deborah Feyerick is live tweeting from inside the Boston federal courtroom, follow Feyerick at @DebFeyerickCNN for live updates.