Lindsay Lohan's 'doing great' post-rehab
updated 5:41 PM EDT, Wed July 31, 2013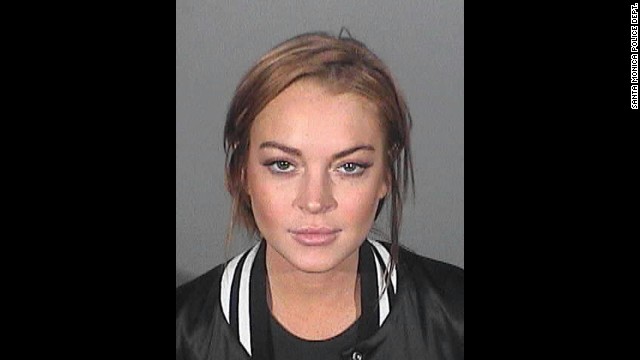 Lohan poses for a mug shot on Tuesday, March 20, after accepting 90 days in a "locked in" drug rehab facility for misdemeanor charges. Her six years of legal troubles trace back to two drunken driving arrests in 2007 and include other incidents in which she was behind the wheel.
Lindsay Lohan appears in court with her attorneys Anthony Falangetti, left, and Mark Heller in Los Angeles on Monday, March 18. She entered pleas of no contest on two misdemeanor charges relating to a traffic accident last summer, and she did not challenge the finding that she violated her shoplifting probation with those convictions.
Lohan's mug shot from July 2007 for driving under the influence.
Lindsay Lohan attends her probation hearing at the Airport Courthouse in March 2012 in Los Angeles. Superior Court Judge Stephanie Sautner decided to take Lohan off probation from a 2007 drunken driving case and said that she will no longer have to meet with a probation officer or appear in court on her 2011 shoplifting case, as long as she obeys all laws through May 2014.
Lohan leaves a progress report hearing at Venice Airport Branch Courthouse in Los Angeles in January 2012.
Lohan's mug shot from October 2011 after she was arrested for probation violations. She was released after posting $100,000 bail.
Lohan is led away in handcuffs at her probation progress report hearing at the Airport Courthouse in October 2011.
Lohan cries next to her lawyer Shawn Chapman Holley as she is sentenced to 90 days in jail by Judge Marsha Revel during her hearing at the Beverly Hills Courthouse in July 2010. Lohan violated her probation in two 2007 drunk driving cases.
Lohan poses for a booking photo after being arrested on DUI charges at Lynwood Jail in November 2007. Lohan voluntarily reported to the facility to serve her minimum 24-hour jail sentence that was part of a plea bargain for two DUI charges.
Lindsay Lohan in trouble
Lindsay Lohan in trouble
Lindsay Lohan in trouble
Lindsay Lohan in trouble
Lindsay Lohan in trouble
Lindsay Lohan in trouble
Lindsay Lohan in trouble
Lindsay Lohan in trouble
Lindsay Lohan in trouble
STORY HIGHLIGHTS
Lindsay Lohan has completed 90 days in rehab
Her next step is to spend a few days with a sobriety coach
A source close to the actress says she's doing great
Work, including a docu-series for OWN, awaits Lohan in August
(CNN) -- Lindsay Lohan is officially a free woman.
A source close to the actress confirmed to HLN that Lohan, 27, has finished a court-ordered 90-day stay in rehab.
Her next step is to spend a few days with a sobriety coach to ease her transition -- something that Lohan decided for herself, the source noted.
The actress was smiling as she exited a California rehabilitation center, and the source with knowledge of her situation confirmed that she's doing great.
Lohan's latest rehab stint was taken as an alternative to three months of jail time for two misdemeanor convictions and a shoplifting probation violation finding in March.
The actress told Piers Morgan ahead of her treatment that she's been mandated by the court to go to rehab six times, with her previous stay occurring in 2010. "I could write the book on rehab," Lohan told Morgan, although she said she approached this round with optimism.
"I look at it as a good thing," she said in May. "I can come back afterwards and be fully focused on work."
It's true that work is already waiting for Lohan. The actress has signed up to guest host E!'s "Chelsea Lately" on August 5, and her new movie, "The Canyons," will bow on Friday.
She also signed a deal to sit down with Oprah Winfrey for an exclusive interview that will tape and air in August, in addition to allowing OWN's cameras to tape her post-rehab life for an eight-part docu-series slated to air in 2014.
HLN's Selin Darkalstanian and CNN's Alan Duke contributed to this report.