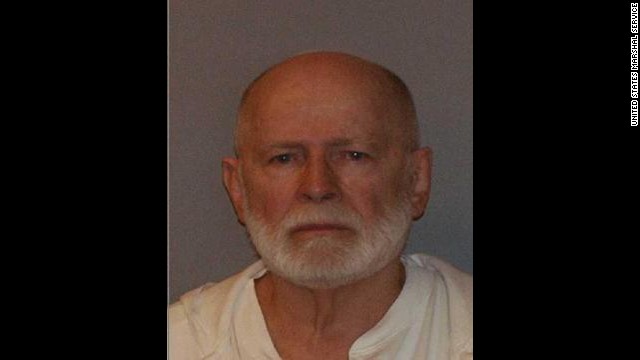 James "Whitey" Bulger, the former head of Boston's Winter Hill Gang, evaded police for 16 years before his 2011 arrest with girlfriend Catherine Greig in Santa Monica, California. After a lengthy trial, Bulger, seen here in his booking photo from June 23, 2011, was found guilty on 31 of 32 counts -- including involvement in 11 murders. On November 14, 2013, Bulger was given two life sentences plus five years. Here's a look at some of the people tied to Bulger's life of crime:
James "Whitey" Bulger, seen here in a 1984 FBI photo, spent nine years in federal prison before he climbed the ranks of the Winter Hill Gang -- the preeminent Irish-American crime syndicate in the Boston area -- in the early 1970s.
According to prosecutors, Bulger's crew learned that a bookie named Richard Castucci was cooperating with the government, and John Martorano was sent to kill him. Castucci was shot in the head in December 1976 and stuffed in a sleeping bag in the back of his car.
Steve "The Rifleman" Flemmi, left, and bookie Dick O'Brien in one of several surveillance photographs entered into evidence in the Bulger trial. Flemmi, Bulger's partner, would meet O'Brien to collect thousands of dollars in "rent" every month.
Bulger is accused of murdering Flemmi's stepdaughter, Deborah Hussey, in 1985 because she became a liability.
Flemmi met Debra Davis at a jewelry store, and the couple dated for more than seven years. In 1981, Bulger is said to have killed Davis because she knew that Flemmi was an informant.
Dr. Ann Marie Mires, a Massachusetts state forensic anthropologist, was brought in to Bulger's trial show photos of his alleged victims, including Debra Davis. Because Davis' body was put into bags, almost all of her remains were recovered. Even some of her hair was preserved.
Mug shots of Bulger in 1953, about a year after his honorable discharge from the U.S. Air Force.
Bulger was the godfather to John Martorano's first son. Martorano has admitted to 20 killings as part of Boston's Winter Hill Gang and was the government's star witness against Bulger.
In 2008, John Martorano, pictured here, testified against former FBI agent John Connolly, who was accused of leaking sensitive information about former gambling executive John Callahan. Martorano testified that he shot his friend Callahan on Bulger's orders in 1982.
John Callahan was an organized crime associate of the Winter Hill Gang and former president of World Jai Alai. Prosecutors allege Bulger ordered a hit on Callahan after he learned he would be cooperating with the feds on the high-profile murder of an Oklahoma businessman, Roger Wheeler.
Bulger is accused in the slaying of Wheeler, who was gunned down outside a country club in Oklahoma in 1981.
Joe Notorangeli was gunned down by the Winter Hill gang in 1973, according to Martorano.
A Florida appeals court vacated that conviction in May 2014
, citing a statute of limitations issue. Connolly remains incarcerated as prosecutors try to convince the appeals court to reverse its decision.
John Connolly was convicted of second-degree murder in the slaying of Callahan and received a 40-year sentence in 2009.
Former FBI supervisor John Morris testified at Bulger's trial that he provided information to Bulger in exchange for money and gifts. Here, Morris testifies during the John Connolly murder trial in Miami in 2008.
Bulger's girlfriend, Catherine Greig, was sentenced to eight years in federal prison in 2012 for identity fraud and helping the reputed mob boss avoid capture for 16 years.
J.W. Carney, Bulger's defense attorney, arrives at the U.S. Federal Courthouse for the start of Bulger's trial in Boston on Wednesday, June 12, 2013.
This undated surveillance photo released by the U.S. Attorney's Office in Boston shows Bulger, left, with his former right-hand man, Kevin Weeks. Weeks took the witness stand at Bulger's racketeering trial and described a double slaying, multiple extortions and drug dealing.
Bulger and Kevin Weeks walk around Castle Island on Boston Harbor.
Kevin Weeks leaves the courthouse in July 2013 after testifying in graphic detail about how Bulger killed Arthur "Bucky" Barrett, Joey McIntyre and Deborah Hussey.
The remains of Thomas King, former member of the Winter Hill Gang, were found in late 2000 and included these driving gloves, a bulletproof vest, a navy suit, and a claddagh ring. Martorano, one of Bulger's hitmen, testified that he himself had shot King in the back of the head.
Stephen Rakes, 59, was scheduled to be a witness for the prosecution before he was dropped from the list. His body was found July 17, 2013, in Lincoln, Massachusetts, west of Boston. Rakes' business associate has been charged with his murder. Authorities said Rakes' killing was unrelated to the Bulger case.
Trying to show a softer, lighter side of Bulger, his defense lawyers released numerous photos of their client during the 2013 trial. The tactic didn't work: Bulger will spend the rest of his life in prison.
Who's who in the James 'Whitey' Bulger case
Who's who in the James 'Whitey' Bulger case
Who's who in the James 'Whitey' Bulger case
Who's who in the James 'Whitey' Bulger case
Who's who in the James 'Whitey' Bulger case
Who's who in the James 'Whitey' Bulger case
Who's who in the James 'Whitey' Bulger case
Who's who in the James 'Whitey' Bulger case
Who's who in the James 'Whitey' Bulger case
Who's who in the James 'Whitey' Bulger case
Who's who in the James 'Whitey' Bulger case
Who's who in the James 'Whitey' Bulger case
Who's who in the James 'Whitey' Bulger case
Who's who in the James 'Whitey' Bulger case
Who's who in the James 'Whitey' Bulger case
Who's who in the James 'Whitey' Bulger case
Who's who in the James 'Whitey' Bulger case
Who's who in the James 'Whitey' Bulger case
Who's who in the James 'Whitey' Bulger case
Who's who in the James 'Whitey' Bulger case
Who's who in the James 'Whitey' Bulger case
Who's who in the James 'Whitey' Bulger case
Who's who in the James 'Whitey' Bulger case
STORY HIGHLIGHTS
Former FBI agent says he wanted Bulger cut off, but there was nothing he could do
The prosecutor uses the former agent's book to challenge his version of events
The defense attorney's request for sequestration is denied
Bulger is accused of participating in 19 murders and faces other charges
Boston (CNN) -- An FBI official assigned to Boston to clean up corruption in the 1980s testified Tuesday he was overruled by his superiors when he suggested decades ago that James "Whitey" Bulger be shut down as an FBI informant.
"They didn't do it. I didn't like it, but there was nothing I could do about it," said Robert Fitzpatrick, the former assistant special-agent-in-charge of the Boston office, who testified his bosses at FBI headquarters in Washington "felt Bulger was the person who was going to bring down the Mafia."
Prosecutors have charged Bulger with participating in 19 murders in a 32-count indictment that also accuses the alleged Boston Irish mob boss of racketeering, money laundering, and extortion during some two decades.
Defense witness testifies Bulger didn't seem much of an informant
During that time, according to previous testimony from a disgraced former FBI agent, Bulger was also an FBI informant instrumental in the takedown of the New England Mafia, La Cosa Nostra.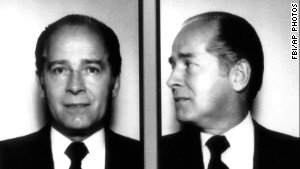 Prosecution rests in Bulger trial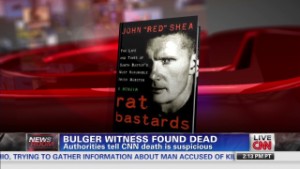 'The nail in 'Whitey' Bulger's coffin'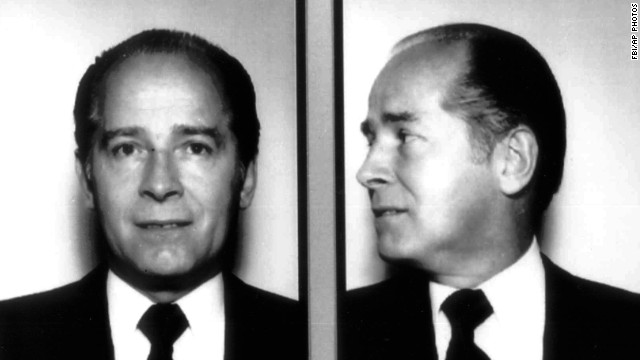 It's been called "the Hub of the Universe," and though Boston isn't at the center of American life the way it was when it received the nickname in the 1800s, it's still a place many American notables call home ... though, in some cases, Boston might wish they didn't. Take Whitey Bulger, for example. The gangster has been found guilty on 31 of 32 counts -- including involvement in 11 murders. His reputation was already well-established: He was the basis for Jack Nicholson's character in the Oscar-winning "The Departed."
Actor Ray Bolger, on the other hand, became best known for playing the Scarecrow in "The Wizard of Oz." He grew up in an Irish Catholic family in a Boston neighborhood called Dorchester and also went on to star in a number of Broadway musicals. He died in Los Angeles in 1987, five days after his 83rd birthday.
Mark Wahlberg, a member of "The Departed" cast, is also a proud son of the city. After rising to fame with Marky Mark and the Funky Bunch, he's become an in-demand actor, with performances in "Boogie Nights" (1997), "Three Kings" (1999), "The Italian Job" (2003) and "Ted" (2012). ("Ted" writer/director Seth MacFarlane, incidentally, is from Connecticut.)
Though Ben Affleck was born in California, his family moved to Cambridge, Massachusetts, when he was young -- and it was there he met Matt Damon, who lived a few blocks away. The two won Oscars for writing "Good Will Hunting." Affleck is now an Oscar-winning director as well, for "Argo," and Damon is one of Hollywood's biggest stars.
What list of Bostonians would be complete without a Kennedy? John F. Kennedy was born in Brookline, the son of mogul Joseph P. Kennedy and grandson of former Boston mayor John "Honey Fitz" Fitzgerald, and represented the area in Congress before becoming a senator and then the 35th president.
Kennedy's grandfather was succeeded as mayor by James Michael Curley, a colorful figure who served four terms in office -- and two stints in jail for corruption. He was wildly popular, especially among Irish-Americans, and almost certainly inspired the protagonist in the novel "The Last Hurrah."
OK, so Larry Bird is actually from French Lick, Indiana. Still, given his impact on the Boston Celtics -- a storied team built by a New Yorker (Red Auerbach) and spurred to greatness by a Louisiana-Californian (Bill Russell) -- Boston is proud to claim the Basketball Hall of Famer. Larry Legend won three NBA MVP awards, three championships, an Olympic gold medal and scored bucketloads of points.
Bartolomeo Vanzetti, left, and Nicola Sacco were the defendants in one of the most famous cases in U.S. history, convicted of a South Braintree murder more because of their anarchist beliefs than the evidence. Their execution, in 1927, spawned protests, demonstrations and riots around the world.
MIT grad and Polaroid employee Tom Scholz built a recording studio in his basement. He formed the band Boston and the recordings he made with fellow musicians -- including singer Brad Delp -- eventually became one of the most successful debut albums of all time, best known for the single "More Than a Feeling." Scholz has since gone on to invent the Rockman amplifier.
Former "Simpsons" writer and longtime talk-show host Conan O'Brien was born in Brookline and didn't even leave the area for college -- Harvard, of course. (Could there be something in the Charles River water? Jay Leno and Louis C.K. were also born and/or raised in the area.)
Dick Dale, the "King of the Surf Guitar," was actually born in Boston. He and his family moved to California when he was a teenager, though he incorporated his Lebanese heritage -- including music he heard at Boston-area festivals -- into his fast-paced style, heard on such cuts as "Let's Go Trippin'" and "Misirlou."
Ever wonder who the "Logan" is in Boston's airport? The name belongs to Edward L. Logan, a brigadier general, veterans advocate and politician who grew up in South Boston. A statue of him was unveiled at the airport when it was renamed in 1956.
New Kids on the Block was one of the heartthrob boy bands of the late '80s and early '90s. Jordan Knight, Jonathan Knight, Joey McIntyre, Donnie Wahlberg and Danny Wood all hail from the Boston area. The group came off a lengthy hiatus in 2008 and has issued two albums since then.
Led by Steven Tyler and guitarist Joe Perry, Aerosmith has been referred to as "The Bad Boys from Boston." When they got their start in the early 1970s, all five members shared a small apartment in the city. They went on to become one of the best-selling American rock bands, and in 2001 they were inducted into the Rock and Roll Hall of Fame.
Longtime TV journalist Barbara Walters was born in Boston. After five decades in broadcast news, Walters has no shortage of major accomplishments to be proud of, including being the first network evening news anchorwoman when she moved to ABC in 1976. Earlier this year she announced that she will retire from television in 2014.
Louis Farrakhan, leader of the Nation of Islam, was born in the Bronx but his family moved to the West Indian section of Roxbury, a Boston neighborhood, in the mid-1930s. He has been criticized for controversial and hateful rhetoric, but in 1999 he started preaching a message of racial and religious harmony. His new outlook was said to be the result of a near-death experience during treatments for prostate cancer.
Albert DeSalvo took responsibility for about a dozen murders when he confessed to being the Boston Strangler. He recanted his admissions and was never convicted of any of the killings before his death, but a recent lab test matched him to DNA evidence taken from the body of one of the victims. DeSalvo was stabbed to death in 1973 while serving a prison sentence for rape. He was born in Chelsea, Massachusetts, across the river from Boston.
Comedian Amy Poehler, a former SNL cast member and the star of the "Parks and Recreation," grew up in Burlington, Massachusetts. In a 2011 commencement speech at Harvard University, she joked: "I graduated from Boston College, which some call 'The Harvard of Boston.'"
Louis C.K. was born in Washington but moved to his father's native Mexico at age 1. When he was 7, his family relocated to suburban Boston. "I grew up in Boston and didn't get the accent, and one of the reasons is that I started in Spanish," he said in a recent issue of Rolling Stone. He is now a stand-up comedian and the writer, director, producer and star of the FX series "Louie."
Donna Summer, who helped define the disco genre of the 1970s, was raised in Boston's Mission Hill neighborhood. Her hits -- including "Hot Stuff," "Bad Girls," "Love to Love You Baby" and "She Works Hard for the Money" -- electrified dance floors and prompted her coronation as America's queen of disco. She died in 2012 at age 63.
"Star Trek" actor Leonard Nimoy grew up in the West End of Boston. Although he took drama classes at Boston College, he never completed his degree. But Nimoy became a household name when he took on the legendary role of the half-Vulcan, half-human Spock in the original "Star Trek" series (1966--1969) and a number of film and television sequels.
Sumner Redstone is the owner of National Amusements, Inc., the parent company of Viacom and CBS Corp. The media magnate was born in Boston and graduated from Harvard University. He has a star on the Hollywood Walk of Fame, and in March he was ranked number 267 on the Forbes 400 List of the World's Billionaires.
Jack Welch, former CEO of General Electric, was born in Peabody, Massachusetts, and resides in Boston. He stepped down as the chairmen and CEO of GE in 2001. The media nicknamed him "Neutron Jack" for his no-nonsense, take-no-prisoners approach to business. In 2007, he made a failed attempt -- with other investors -- to buy the Boston Globe.
John Adams, the second president of the United States, was born in the Massachusetts Bay Colony. A descendant of Plymouth Rock pilgrims, he was a Harvard-educated lawyer and public figure in Boston. He was a delegate to the First and Second Continental Congresses and served on the committee that drafted the Declaration of Independence.
Paul Revere was a silversmith from Boston's oldest residential neighborhood, the North End. He became famous for his role in the American Revolution. In 1775, he embarked on a "midnight ride" to Lexington, Massachusetts, where he informed Samuel Adams and John Hancock that the British were coming to arrest them. Henry Wadsworth Longfellow dramatized the ordeal with the poem "Paul Revere's Ride."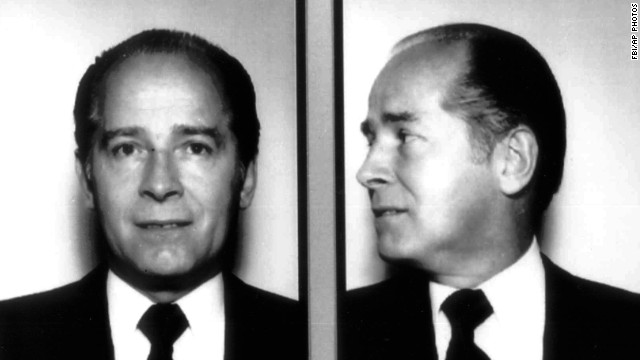 Photos: Boston's famous and infamous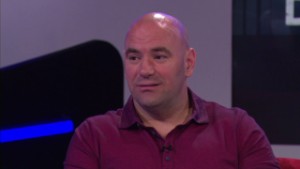 UFC boss: I was shaken down by Bulger
Fitzpatrick, who was in charge of the drug task force in the organized crime squad, said he was not more forceful in pushing to cut off Bulger as an informant because of the FBI's "quasi-military" structure, saying it would have been a "violation of protocol" to take his concerns any higher.
He testified that his recommendation on Bulger came after a 30-minute meeting in which Bulger did most of the talking.
Even though he was the second-highest-ranking agent in Boston at the time, Fitzpatrick played down the scope of his authority, suggesting he was undermined by Bulger's FBI handlers, apparently unaware at the time that they were being paid off by Bulger.
But Fitzpatrick testified Monday that during the 30-minute meeting, Bulger indicated that the FBI wasn't paying him, but that he was paying the FBI. Asked why he didn't investigate the alleged bribery, Fitzpatrick said, "It could just be a pay-off ... no quid pro quo."
Prosecutor Brian Kelly suggested Fitzpatrick was not interested in shutting down a bad informant: "Weren't you more concerned about your own bureaucratic career than rocking the boat?"
Trying to discredit Fitzpatrick's story, Kelly read passages from his book, "Betrayal," in which the former agent recounts events at which he was not present. Kelly accused him of creating "an entire imaginary conversation with James Bulger," and smirked at the notion Fitzgerald "taunted" the reputed crime boss.
Although the book is portrayed as "absolutely true," its copyright page lists it as "fiction." On the stand, Fitzpatrick described it as a "memoir, a recitation of things" he believes happened.
His goal, he said, was to expose corruption in the FBI, which is also, he says, why he resigned: "I didn't want to be part of the corruption."
During cross-examination Tuesday, Fitzpatrick had difficulty remembering his testimony from the previous day.
"Do you have trouble with your memory?" the prosecutor asked.
"Not that I recall," answered Fitzpatrick, drawing some quick laughs from the court.
Bulger's defense attorneys called Fitzpatrick as part of their attempt to highlight corruption within the FBI during the 1970s and '80s.
Another witness testified that rogue FBI agent John Connolly had access to all FBI informant files and therefore to the identities of everyone cooperating with the government.
One of them was alleged Bulger crime associate Brian Halloran. Fitzpatrick previously testified he went to strike force attorneys requesting the Justice Department be more diligent about putting Halloran in witness protection.
Halloran was cooperating with law enforcement and had implicated Bulger in the murder of a wealthy Oklahoma business man. Two days later, Fitzpatrick testified, Halloran was shot to death. Bulger's former associate Kevin Weeks previously testified that Bulger fired a machine gun in the hit, along with another shooter.
Pointing to Judge Mark Wolf's portrait in court, Kelly argued that in 1988, during hearings before Wolf, Fitzpatrick could not recall going to the Justice Department to help get Halloran in witness protection.
The prosecutor also zeroed in on a passage in the memoir in which Fitzpatrick suggests he was present in 2000 when the body of another alleged Bulger victim, John McIntyre, was pulled from the "frozen ground." Despite writing that the image was "etched in my memory," Fitzpatrick couldn't recall whether he was actually there.
Fitzpatrick was not working for the FBI at the time McIntyre's remains were exhumed in 2000.
"You were trying to take credit for something you didn't do," Kelley said.
The prosecution alleges Bulger ordered a hit on McIntyre, a fisherman, after learning that McIntyre was cooperating with law enforcement on the investigation of a shipment of arms Bulger intended to send to the Irish Republican Army on the fishing trawler Valhalla.
McIntyre also tipped authorities to a 36-ton delivery of marijuana on the boat Ramsland in 1984, months before he was killed, prosecutors say.
Developer describes threats in trial
Kelly brandished documents in court that showed Fitzpatrick vouched for rogue FBI agents during the same time he claims he complained about their behavior. Fitzpatrick apparently signed off on glowing FBI evaluations of disgraced and now-jailed Connolly, and even signed off on a recommendation for him to go to a Harvard program.
On redirect questioning, Fitzpatrick defended his book to the jury.
"The book is about the criminal justice system," he said. "In my estimation the criminal justice system failed, it failed during this whole situation. I wanted to bring it to light, not just for the public, for my family."
Fitzpatrick, who is still fighting to receive the full amount of his pension, plans to write another book on this trial, he said in court.
Jury will not be sequestered
Despite a request by the defense, Judge Denise Casper decided Tuesday not to sequester the jury, saying this late in the trial the jury was unprepared, and it could be prejudicial to both sides to have a disgruntled jury.
Defense attorney J.W. Carney previously argued that there has "never been a more widely publicized or sensational case in this district," saying there has been saturated media coverage and "statements that are so hyperbolic and prejudicial towards the defendant ... unlike anything anyone has seen."
The judge said her initial instructions to the jury have been reinforced "more importantly by my repeatedly advising them that they not pay attention to media accounts." She also said she does not expect a "great amount of coverage during deliberations."
"We have to assume the jurors are following my instructions," she said Tuesday morning.
"I am not inclined to inconvenience these jurors at this juncture," she said, particularly when they have had "no notice" of the potential of sequestration.
The defense has so far called two of its estimated 15 witnesses. It took the prosecution 30 days and 63 witnesses to present its case, which it wrapped up Friday.