STORY HIGHLIGHTS
NEW: Snowden's father asks the president to dismiss the complaint against his son
Snowden's father talks about the U.S. intelligence leaker
Lon Snowden says his son did what he knew was right
The FBI and security officials in Russia are discussing his case
(CNN) -- The U.S. Justice Department will not seek the death penalty for U.S. intelligence leaker Edward Snowden, Attorney General Eric Holder wrote to Russian authorities in a letter dated July 23.
In the letter, Holder says Snowden's arguments for temporary asylum in Russia are without merit.
Snowden is seeking asylum because he claims he will be tortured and face the death penalty if returned to the United States.
But the death penalty is not an option given the current charges against Snowden, and even if additional charges are filed, the United States would still not seek capital punishment, Holder wrote.
Once back in the United States, Snowden would not be tortured and would face a civilian trial with a lawyer appointed to him, the attorney general wrote.
"We believe that these assurances eliminate these asserted grounds for Mr. Snowden's claim that he should be treated as a refugee or granted asylum," Holder wrote.
Snowden did not access 'crown jewels' of NSA intel, official says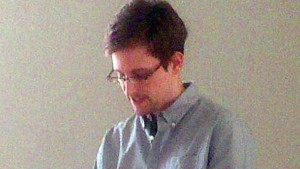 Snowden's dad: I'm an angry American now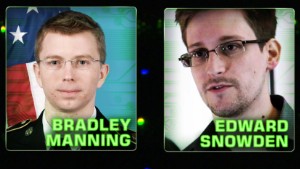 How much damage did Snowden, Manning do?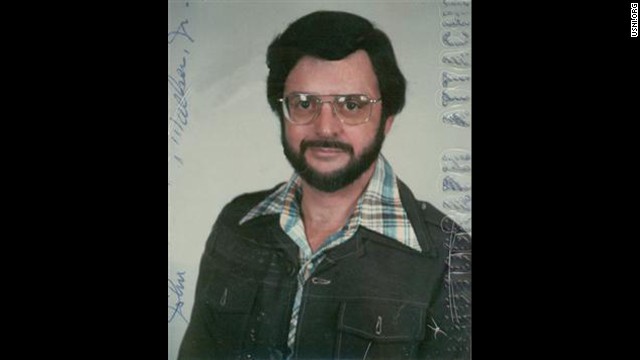 John Walker ran a father and son spy ring, passing classified material to the Soviet Union from 1967 to 1985. Walker was a Navy communication specialist with financial difficulties when he walked into the Soviet Embassy and sold a piece of cyphering equipment. Navy and Defense officials said that Walker enabled the Soviet Union to unscramble military communications and pinpoint the location of U.S. submarines at all times. As part of his plea deal, prosecutors promised leniency for Walker's son Michael Walker, a former Navy seaman. Click through the gallery to see other high-profile leak scandals the United States has seen over the years.
Military analyst Daniel Ellsberg leaked the 7,000-page Pentagon Papers in 1971. The top-secret documents revealed that senior American leaders, including three presidents, knew the Vietnam War was an unwinnable, tragic quagmire. Further, they showed that the government had lied to Congress and the public about the progress of the war. Ellsberg surrendered to authorities and was charged as a spy. During his trial, the court learned that President Richard Nixon's administration had embarked on a campaign to discredit Ellsberg, illegally wiretapping him and breaking into his psychiatrist's office. All charges against him were dropped. Since then he has lived a relatively quiet life as a respected author and lecturer.
Jonathan Pollard is a divisive figure in U.S.-Israeli relations. The former U.S. Navy intelligence analyst was caught spying for Israel in 1985 and was sentenced in 1987 to life imprisonment. The United States and Israel are discussing his possible release as part of efforts to save fragile Middle East peace negotiations, according to sources familiar with the talks.
Wen Ho Lee was a scientist at the Los Alamos Laboratory in New Mexico who was charged with 59 counts of downloading classified information onto computer tapes and passing it to China. Lee eventually agreed to plead guilty to a count of mishandling classified information after prosecutors deemed their case to be too weak. He was released after nine months in solitary confinement. Lee later received a $1.6 million in separate settlements with the government and five news agencies after he sued them, accusing the government of leaking damaging information about him to the media.
Members of the Bush administration were accused retaliating against Valerie Plame, pictured, by blowing her cover in 2003 as a U.S. intelligence operative, after her husband, former Ambassador Joe Wilson, wrote a series of New York Times op-eds questioning the basis of certain facts the administration used to make the argument to go to war in Iraq.
In 2007, Lewis "Scooter" Libby, Vice President Dick Cheney's former chief of staff, was convicted on charges related to the leak of the identity of CIA operative Valerie Plame. Libby was convicted of obstruction of justice and perjury in connection with the case. His 30-month sentence was commuted by President George W. Bush. Cheney told a special prosecutor in 2004 that he had no idea who leaked the information.
Aldrich Ames, a 31-year CIA employee, pleaded guilty to espionage charges in 1994 and was sentenced to life in prison. Ames was a CIA case worker who specialized in Soviet intelligence services and had been passing classified information to the KGB since 1985. U.S. intelligence officials believe that information passed along by Ames led to the arrest and execution of Russian officials they had recruited to spy for them.
Robert Hanssen pleaded guilty to espionage charges in 2001 in return for the government not seeking the death penalty. Hanssen began spying for the Soviet Union in 1979, three years after going to work for the FBI and prosecutors said he collected $1.4 million for the information he turned over to the Cold War enemy. In 1981, Hanssen's wife caught him with classified documents and convinced him to stop spying, but he started passing secrets to the Soviets again four years later. In 1991, he broke off relations with the KGB, but resumed his espionage career in 1999, this time with the Russian Intelligence Service. He was arrested after making a drop in a Virginia park in 2001.
Army Pvt. Bradley Manning was convicted July 30 of stealing and disseminating 750,000 pages of classified documents and videos to WikiLeaks, and the counts against him included violations of the Espionage Act. He was found guilty of 20 of the 22 charges but acquitted of the most serious charge -- aiding the enemy. Manning was sentenced to 35 years in military prison in 2013.
Former intelligence contractor Edward Snowden revealed himself as the leaker of details of U.S. government surveillance programs run by the U.S. National Security Agency to track cell phone calls and monitor the e-mail and Internet traffic of virtually all Americans. Snowden has been granted temporary asylum in Russia after initially fleeing to Hong Kong. He has been charged with three felony counts, including violations of the U.S. Espionage Act, over the leaks.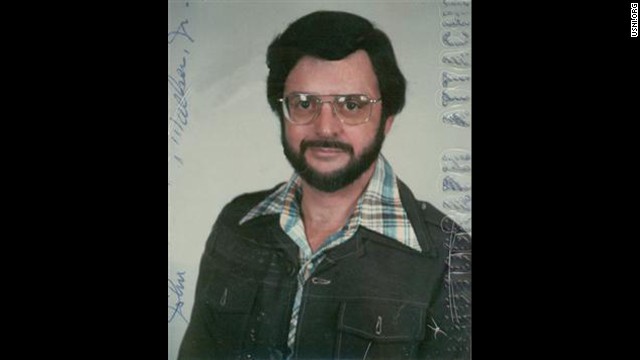 Sharing secrets: U.S. intelligence leaks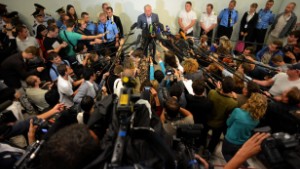 Snowden still waiting on travel papers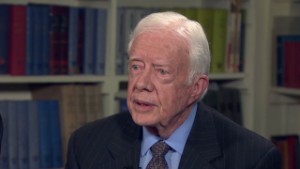 President Carter comments on Snowden
He also said it is untrue that Snowden cannot travel because his U.S. passport was revoked. Snowden is still a U.S. citizen and is eligible for a limited-validity passport that would authorize a direct return to the United States.
"The United States is willing to immediately issue such a passport to Mr. Snowden," Holder wrote.
Father asks Obama to rein in Holder
In a letter released Friday, Snowden's father called on President Barack Obama to order Holder to dismiss the criminal complaint filed against his son.
Lon Snowden defended his son's actions, comparing them to acts of civil disobedience.
"We are also appalled at your administration's scorn for due process, the rule of law, fairness and the presumption of innocence as regards Edward," the letter said.
Earlier in the day, Lon Snowden said on NBC's "Today" that Snowden did the right thing by leaking U.S. intelligence and helping Americans see the truth.
"I think my son, when he takes his final breath, whether it's today or 100 years from now, (will) be comfortable with what he did," he said. "He did what he knew was right. He shared the truth with the American people. What we choose to do with it is up to us as a people."
Lon Snowden expressed his disappointment with the recent House vote that continued funding for the spy program that Edward Snowden exposed.
There is a need for a strong intelligence community, Lon Snowden said, but many who voted for continued funding for the program are really looking out for the special interests that will benefit.
"It's all about the money," he said.
The father said he has not been in direct contact with his son, but there has been indirect contact through intermediaries.
The intermediaries do not include WikiLeaks, Lon Snowden said, but he added that he is thankful to that group for aiding his son.
"I'm thankful for anybody at this point that is providing him with assistance to keep him safe and secure," he said.
U.S., Russian officials continue talks
Meanwhile, the Kremlin said that the Russian security agency FSB is talking to American officials.
"The situation around Snowden is not being discussed at the top level. There's a discussion between heads of FSB and FBI," the Kremlin press office said.
A spokesman for Vladimir Putin said the Russian president "expressed a firm intention to not allow" further damage to U.S. interests, including a pledge by Snowden not to release any more intelligence. "And I have no doubt this is how it will be, no matter how the situation develops," the spokesman said, according to the Russian news agency RIA Novosti.
The many mysteries of Snowden's transit zone
Snowden isn't yet allowed to step outside the Moscow airport where he's been confined for weeks. He is waiting for permission to stay elsewhere in Russia while his request for temporary asylum is considered.
He has been searching for a place to settle after the United States charged him with espionage.
The former National Security Agency contractor, who admitted last month to revealing sweeping U.S. electronic surveillance programs to the news media, left Hong Kong for Moscow on June 23.
Snowden may remain stuck in the transit area for weeks and maybe months, the head of Russia's migration service, Vladimir Volokh, told the Russian news agency Interfax. The maximum length of time Snowden can spend at the airport is six months, he said.
CNN's Nancy Baker and Alla Eshchenko contributed to this report.