STORY HIGHLIGHTS
Only a small portion of incidents on cruise ships publicly disclosed, Senate investigation finds
Coast Guard record on Web gives public incomplete picture of cruise ship crime
Industry says incidents infrequent, notes absence of reporting requirements for airlines, other modes
Washington (CNN) -- Vegas stole the slogan. But cruise ships can also lay claim: Whatever happens on cruise ships, stays on cruise ships.
Only a tiny portion of alleged crimes on cruise ships is ever publicly disclosed, according to a report by the Senate Commerce Committee.
Of 959 crimes reported to the FBI since 2011, only 31 were disclosed on a web site maintained by the U.S. Coast Guard.
As a consequence, passengers have an incomplete picture of crime on board of ships.
Sen. Jay Rockefeller, a West Virginia Democrat, disclosed the statistics on Wednesday in advance of a hearing on safety and security on cruise ships.
Luxury cruise fails surprise health inspection
"I've been told time and again that cruise lines will change, that things will get better for passengers," Rockefeller said in a statement. "But according to our investigation, it doesn't appear to me that passengers are substantially safer."
In 2007, the FBI, Coast Guard and the cruise lines agreed that the industry would voluntarily report to the FBI incidents involving serious violations of U.S. law, including homicide, suspicious death, missing U.S. nationals, kidnapping, assault with bodily injury, sexual assaults, firing or tampering with vessels, and theft greater than $10,000.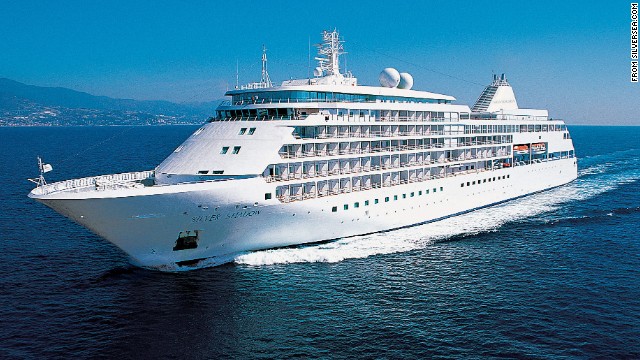 Although incidents like the deadly sinking of the Costa Concordia in January 2012 are rare, cruise ships have suffered a variety of less serious mishaps. The Silver Shadow, pictured here, recently failed a health inspection over concerns about hiding food in crew cabins. Click through the gallery for more recent instances where sailing wasn't so smooth.
A fire over Memorial Day 2013 aboard Royal Caribbean's Grandeur of the Seas cut short a seven-day cruise to Port Canaveral, Florida; CocoCay and Nassau, in the Bahamas. The ship changed its course and sailed under its own power to Freeport in the Bahamas.
Carnival Legend, shown here in 2012, had to cancel a scheduled March 2013 stop on Grand Cayman and arrived in Tampa, Florida, hours ahead of schedule after propulsion system problems hampered its sailing speed.
The Carnival Dream, shown at its North American debut in November 2009, lost power and some toilets stopped working temporarily in March of 2013. For a time, no one was allowed to get off the vessel docked at Philipsburg, St. Maarten, in the eastern Caribbean.
A February 2013 engine fire left the Carnival Triumph adrift in the Gulf of Mexico, with more than 4,200 passengers enduring power outages, overflowing toilets and food shortages.
During an August 2012 surprise visit, inspectors from the U.S. Centers for Disease Control and Prevention found multiple sanitation violations on the Holland America ship ms Veendam (shown here in March 2012). The CDC found enough violations, including brown liquid dripping on clean dishes and a fly on the buffet, to give the Veendam a failing grade.
A fire in the Carnival Splendor engine room in November 2010 crippled the cruise ship, stranding passengers off the coast of Mexico for several days without air conditioning or hot showers.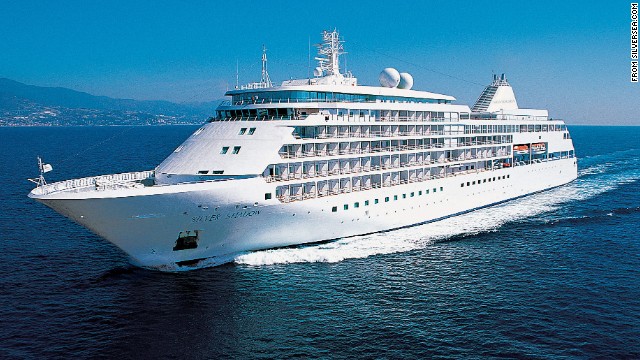 Cruise ship mishaps
Three years later, Congress ordered the Coast Guard to maintain a web-based statistical record of alleged crimes.
But the site discloses only incidents no longer under investigation, giving the public an incomplete picture, Rockefeller said.
Rockefeller has introduced legislation that would require industry to disclose all crime alleged on cruise ships, and beef up video surveillance of public areas.
It also would give the Department of Transportation the lead agency for cruise ship consumer protection, akin to its role in aviation.
5 things we've learned about cruising
Crime on cruise ships, though infrequent, presents special problems, Rockefeller said.
"If someone steals your property or assaults you on a cruise ship, you cannot call 911 and have the police there in a few minutes. You can only call the ship's security officers, who also happen to be employees of the cruise line," he said in written remarks.
"Under current law, cruise ship crime report data is not available to the public. That means consumers have no way to find out what their real risks are before they book a cruise."
The industry emphasizes that crimes are infrequent.
For instance, two big cruise companies, Carnival and Royal Caribbean, reported a combined seven incidents in the quarter ending June 30. All were either assaults involving serious bodily injury or sexual assaults.
"There is nothing more important to us than the safety of our guests," Carnival says on its web site. "Public reporting requirements ... are unique to the cruise industry and similar requirements do not exist for other travel suppliers such as airlines, hotels and theme parks."
In a cruise ship crisis, what should happen?