STORY HIGHLIGHTS
AEG Live will question "all of the many, many doctors" who treated Jackson, lawyer says
AEG lawyer: The Jacksons want "to blame somebody else for things that only they knew"
The lawyer "badgered" Michael Jackson's mom during cross-examination, her attorney says
AEG's lawyer won't comment on questioning Katherine Jackson about beatings by husband
Los Angeles (CNN) -- Michael Jackson "had a real monkey on his back" with a longtime drug addiction, his family kept it secret from the world and it led to his overdose death, a lawyer for AEG Live said.
The concert promoter's defense against the Jackson family's wrongful death lawsuit began Tuesday and will include testimony from "all of the many, many doctors" who treated Jackson over the past decades, AEG Live attorney Marvin Putnam said.
AEG Live executive John Meglin, who is the CEO of the Concerts West division, returns to the stand Wednesday after testifying Tuesday that Dr. Conrad Murray's request for $5 million to work as Jackson's personal physician was a topic at a meeting of the company's executive committee. Jackson lawyer Brian Panish said that was an important revelation that would help his case.
Panish pressed Meglin on the question of if he agreed with his boss, AEG Live President Randy Phillips, who testified that he thought Jackson was the greatest artist of all time.
"I think that Michael's very big in the pop world, but the Rolling Stones are bigger, or Led Zeppelin," Megline said. "I'm a rocker."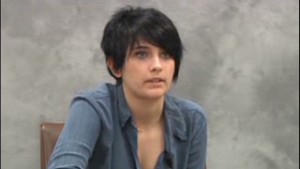 Paris Jackson's deposition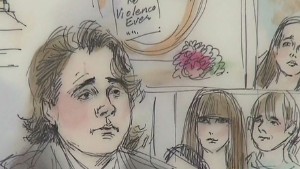 Prince Jackson testifies against AEG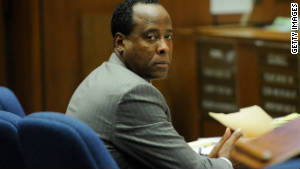 Conrad Murray maintains his innocence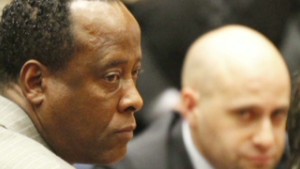 Jackson's doctor sings to Anderson Cooper
Defense witnesses will also include a parade of Jackson family members, including a return appearance by matriarch Katherine Jackson, who just concluded two days of testimony as her lawyers presented their case.
"They kept his private world private as best they could and now they would like to blame somebody else for things that only they knew privately," Putnam said.
Michael Jackson's mother and three children contend AEG Live, which was producing and promoting his comeback concerts, is liable in his death because it negligently hired, retained or supervised Murray.
Jackson's mom faces cross examination in death trial
Murray was convicted of involuntary manslaughter in Jackson's death, which the coroner ruled was caused by an overdose of the surgical anesthetic propofol. The doctor told investigators he was using the drug to treat Jackson's insomnia as he prepared for his "This Is It" debut in London.
Jackson, not AEG Live, chose and controlled Murray, Putnam argued. He said in his opening statements at the start of the trial 12 weeks ago he would show jurors "ugly stuff" about Jackson to prove that AEG Live executives had no way of knowing about the dangerous treatments the doctor was giving in the privacy of Jackson's bedroom.
Michael's mom speaks
The appearance of Katherine Jackson, Michael Jackson's 83-year-old mother, as a concluding witness in her case gave Putnam a chance to probe what family members knew about Jackson's drug abuse history.
"There are a lot of enormous inconsistencies in what is being said and what the truth is," Putnam told reporters Monday after he finished his cross-examination of Katherine Jackson.
She "reported to the world and to the press that he never had a problem with prescription drugs," that he never entered drug rehab and that the family never attempted an intervention to stop his drug use, he said. "As we now know, Michael Jackson had a longtime problem with prescription drugs, so what had been told to the world during his lifetime wasn't true."
The Jackson family's lawyer, Brian Panish, said AEG Live executives were "in the best position to help Michael Jackson" when they saw his health deteriorating in the last two months of his life.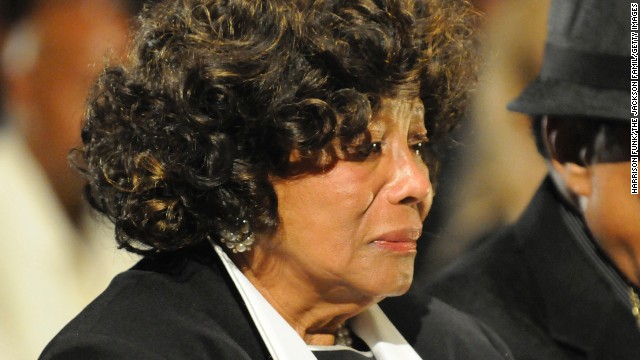 Katherine Jackson: Michael's mother, 82, was deposed for nine hours over three days by AEG Live lawyers. As the guardian of her son's three children, she is a plaintiff in the wrongful death lawsuit against the company that promoted Michael Jackson's comeback concerts.
Kenny Ortega: He was chosen by Michael Jackson and AEG Live to direct and choreograph the "This Is It" shows. Ortega, who choreographed for Jackson's "Dangerous" and "HIStory" tours, testified at Dr. Conrad Murray's criminal trial that "Jackson was frail" at a rehearsal days before his death.
Dr. Conrad Murray: He was Michael Jackson's personal physician in the two months before his death, giving him nightly infusions of the surgical anesthetic that the coroner ruled led to his death. Murray, who is appealing his involuntary manslaughter conviction, has sworn that he would invoke his Fifth Amendment protection from self-incrimination and refused to testify in the civil trial. There is a chance that Murray will be brought into court from jail to testify outside the presence of the jury to allow the judge to determine if he would be ordered to testify.
Joe Jackson: Michael's father, 84, is on the witness list for the trial and may testify. The Jackson family patriarch, who lives in Las Vegas separately from his wife, has suffered several ministrokes in the last year, which some close to him say have affected him.
Prince Jackson: Michael's oldest son is considered a key witness in the Jacksons' case against AEG Live, since he is expected to testify about what his father told him about the concert promoter in the last days of his life. Prince, who turned 16 in February, is becoming more independent -- he now has a driver's license and jobs.
Paris Jackson: Michael's daughter, who turned 15 on April 3, is on the list of witnesses and was questioned by AEG Live lawyers for several hours on March 21 about her father's death. Paris is an outspoken teen who often posts messages to her 1 million-plus Twitter followers.
Blanket Jackson: Although AEG Live asked the judge to order Blanket, 11, to sit for a deposition, and he is one of the four plaintiffs suing them, Michael's youngest son will not be a witness in the trial. His doctor submitted a note to the court saying it would be "medically detrimental" to the child.
Randy Phillips: He's president of AEG Live, the concert promoter that contracted with Michael Jackson for his "This Is It" comeback shows set to start in London in July 2009. The Jackson lawsuit says Phillips supervised Dr. Conrad Murray's treatment of Jackson in the weeks before his death, making the company liable for damages. E-mails between Phillips and other executives showed they were worried about Jackson's missed rehearsals and sought Murray's help getting him ready.
Kevin Boyle: The Los Angeles personal injury lawyer is leading the Jackson team of at least six attorneys in the wrongful death suit against AEG Live. One of his notable cases was a large settlement with Boeing on behalf of two soldiers injured when their helicopter malfunctioned and crashed in Iraq.
Perry Sanders, Jr.: Katherine Jackson's personal lawyer is helping steer the Jackson matriarch through her relations with her son's estate, probate court and the wrongful death suit. He is also known for representing the family of Biggie Smalls in their suit against the city of Los Angeles over the rapper's death investigation.
Marvin Putnam: He's the lead lawyer for AEG Live, defending against the wrongful death suit. The primary focus of his legal practice is "media in defense of their First Amendment rights," according to his official biography.
Philip Anschutz: The billionaire owner of AEG, parent company of AEG Live, is on the Jacksons' witness list. He is the force behind the effort to build a football stadium in downtown Los Angeles to lure a National Football League team to the city. He recently pulled his company off the market after trying to sell it for $8 billion.
Tim Leiweke: He was recently fired as AEG's president as Philip Anschutz announced he was taking a more active role in the company. The Jackson lawyers say Leiweke's e-mail exchanges with executives under him concerning Michael Jackson's health are important evidence in their case.
Paul Gongaware: The AEG Live co-CEO worked closely with Michael Jackson as he prepared for his comeback concerts. He testified at Dr. Conrad Murray's criminal trial that he contacted the physician and negotiated his hiring at the request of Jackson. AEG lawyers say it was Jackson who chose, hired and supervised Murray. Gongaware knew Jackson well, having been tour manager for the singer in previous years.
John Branca: He's one of two executors of Michael Jackson's estate. Branca was Jackson's lawyer until about seven years before his death. He said Jackson rehired him just weeks before he died.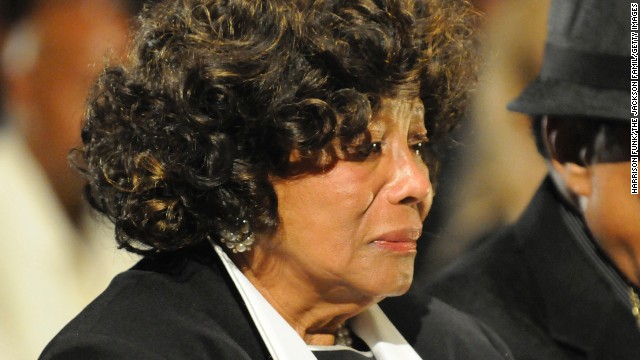 Who's who in Jackson trial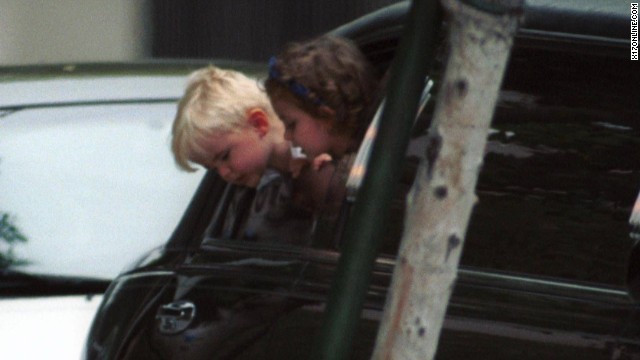 Michael Jackson, the King of Pop, died on June 25, 2009. Four years after their father's death, Jackson's children -- Prince, Paris and Prince II, aka Blanket -- have stepped into the spotlight to honor their father's memory and create careers and identities of their own. One of the world's first glimpses at the kids was when photographers caught them leaning out of a limousine in Los Angeles in 2000. Here are more moments growing up Jackson:
To protect their privacy in public, Jackson would cover his kids' faces with masks and other obscuring accessories. Here, under the gauzy veils, are Paris and Prince during a trip to the Berlin Zoo in 2002.
Michael Jackson with Prince (left), Paris (center), Prince II, aka Blanket (front), and real estate developer Mohamed Hadid in 2008.
Blanket is seen out in public five months after Jackson's death in 2009.
Paris, Prince and Blanket attend the memorial service for Michael Jackson at the Staples Center in Los Angeles on July 7, 2009. Paris paid tribute to her father by saying, "Ever since I was born, daddy has been the best father you could ever imagine ... I just want to say I love him so much."
Paris and Prince dressed as Michael to accept his Lifetime Achievement award at the Grammys in 2010.
In 2011, Paris, Michael's sister LaToya Jackson, Prince and Blanket donated 13 pieces of original art by MJ to Children's Hospital Los Angeles.
Paris plays football on a boys' team in 2011.
Prince, Blanket and Paris once again honor their father's fashion and legacy at the "Michael Forever Tribute Concert" in Wales in 2011.
The kids make a coffee run in 2011.
Paris and Prince step out in 2012.
Paris poses with Justin Bieber at the Michael Jackson hand and footprint ceremony at Grauman's Chinese Theatre in 2012. Bieber has called Jackson "an inspiration and an icon." (The famous landmark is now called TCL Chinese Theatre).
Prince, Blanket and Paris at Grauman's Chinese Theatre in 2012.
Blanket, Paris and Prince at the Los Angeles premiere of Michael Jackson "The Immortal" tour in 2012.
Prince and Paris show their father's hometown some love in 2012.
Paris and Prince speak with fans at a candlelight vigil held at Michael Jackson's childhood home in Gary, Indiana, in 2012.
LaToya Jackson and Michael's kids pose with the mayor of Gary, Indiana, Karen Freeman-Wilson, in 2012.
Prince, LaToya, Blanket, Monica Gabor and Paris attend a party for Mr. Pink drinks in 2012.
Paris sports a closely cropped hairdo while picking up coffee in May of this year. Just weeks later, the "sensitive 15-year-old" would be hospitalized for a suicide attempt.
Earlier this year, Prince kicked off an acting career by appearing on the TV show "90210." Just as he was back in regular kid mode, out for pizza with girlfriend Remi Alfalah and her family in Los Angeles, Paris was taken to the hospital.
Prince and Blanket are photographed for the first time since Paris was hospitalized, where she remains today.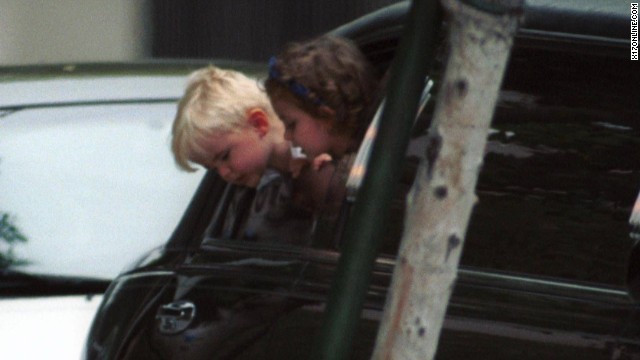 Michael Jackson's children in the spotlight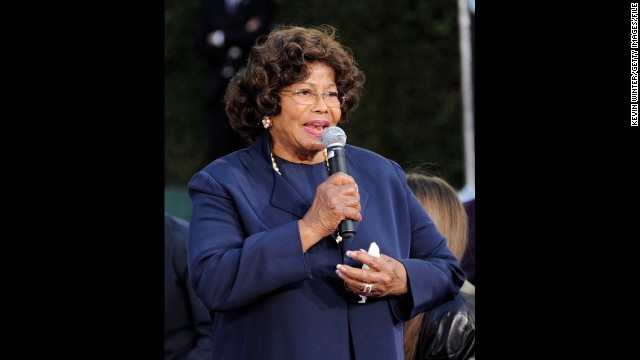 Katherine Jackson is the matriarch of the Jackson family. Here she attends the hand and footprint ceremony for son Michael at Grauman's Chinese Theatre in January 2012 in Los Angeles.
Joseph Walker "Joe" Jackson is the patriarch of the Jackson family. He's pictured at a March 2011 press conference in Madrid, Spain.
Maureen Reillette "Rebbie" Jackson is Joe and Katherine's oldest child. She scored a hit in the 1980s with the song "Centipede." She has three children: Stacee, Yashi and Austin "Auggie" Brown. Here she attends the world premiere of "Michael Jackson: The Life of an Icon" in London in November 2011.
Yashi Brown, Rebbie Jackson's second child, is a poet and advocate on mental health issues.
Rebbie Jackson's youngest, Austin "Auggie" Brown, is a musician. He's pictured at a December 2012 benefit in Hollywood.
Sigmund Esco "Jackie" Jackson, center, is the second of Joe and Katherine's children. He has two children with Enid Spann: Sigmund Esco "Siggy" Jackson Jr. and Brandi Jackson. Here he performs with brothers Tito, left, and Marlon Jackson in Los Angeles in July 2012.
Toriano Adaryll "Tito" Jackson, the third of the Jackson children, has three sons: Toriano Adaryll "Taj"Jackson Jr., Taryll Adren Jackson and Tito Joe "TJ" Jackson, who are members of the group 3T. Tito Jackson performs in Liverpool, England, in 2009.
Toriano Adaryll "Taj" Jackson Jr., Tito Jackson's oldest son, is part of the group 3T. Here he performs in Cardiff, Wales, in October 2011.
Taryll Adren Jackson, Tito Jackson's middle son, performs with his bothers in memory of his uncle, Michael, in 2011.
Tito Joe "TJ" Jackson performs in honor of his uncle, Michael.
Jermaine La Jaune Jackson is the fourth of Joe and Katherine's children. He has seven children. With Hazel Gordy, Jackson had three children: Jermaine Lu Juane Jr., Autumn Joy and Jaimy. He had two children with Margaret Maldonado: Jeremy and Jourdynn. His two youngest children, Jaffar and Jermajesty, were born to Alejandra Oaziaza. He has no children with his current wife, Halima Rashid. Jackson and Rashid are pictured at the Royal Festival Hall in London in October 2010.
La Toya Yvonne Jackson, the fifth of Joe and Katherine Jackson's children, attends the world premiere of "Dancing In Jaffa" at the Tribeca Film Festival in New York in April. She is one of the film's executive producers.
Marlon David Jackson was born a year before brother Michael Jackson. He has three children with Carol Parker: Valencia, Brittany and Marlon David Jr.
Pop superstar Michael Jackson, the most famous of Joe and Katherine's children, had three kids. He fathered his first two, Prince Michael Joseph Jackson Jr. and Paris Katherine Jackson, with Deborah Jeanne Rowe. His youngest, Prince Michael Joseph "Blanket" Jackson II, was born to an unidentified woman. The singer died in 2009.
Prince Michael Joseph Jackson Jr. attends a baseball game in August 2012 during a visit to his late father's hometown of Gary, Indiana.
Paris Jackson attends a party at the Regent Beverly Wilshire Hotel in Beverly Hills, California, in October 2012.
Prince Michael Joseph "Blanket" Jackson attends the Las Vegas premiere of "Michael Jackson: The Immortal World" by Cirque du Soleil in December 2011. He is Michael Jackson's youngest son.
Steven Randall "Randy" Jackson is the second-youngest of Joe and Katherine Jackson's children. He has four children: Steveanna, Genevieve, Donte and Steven Randall Jr. Alejandra Oaziaza is the mother of the latter three. She later married and had two children with Randy's brother Jermaine.
Genevieve Jackson, pictured in November 2011, is Randy Jackson's second child.
Janet Damita Jo Jackson is the youngest of Joe and Katherine Jackson's children. The pop star has no children. She was briefly married to singer James DeBarge before secretly marrying dancer Rene Elizondo in 1991. The couple divorced in 2000, and she married businessman Wissam Al Mana in 2012. She's pictured performing at the Sydney Opera House in 2011 in Australia.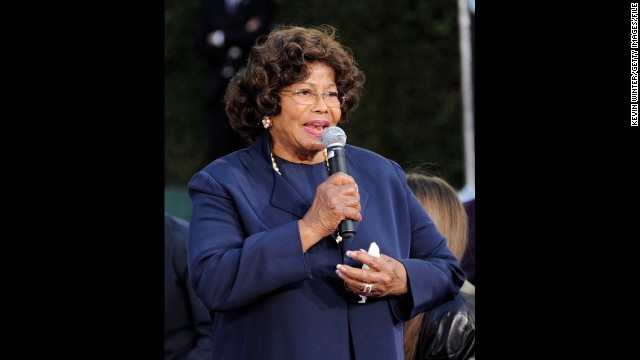 Photos: All in the Jackson family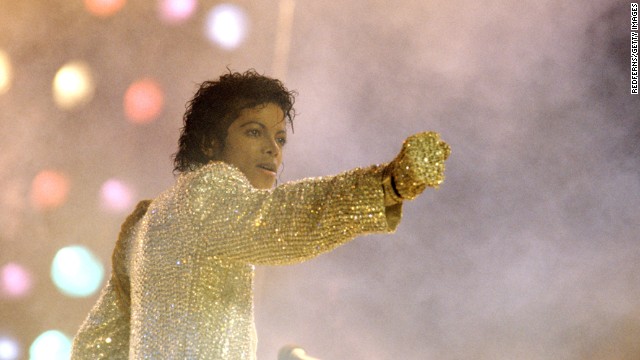 The death in 2009 of superstar Michael Jackson, who died of cardiac arrest at the age of 50, sent shockwaves around the world.
The Jackson 5 perform on a TV show circa 1969. From left, Tito Jackson, Marlon Jackson, Michael Jackson, Jackie Jackson and Jermaine Jackson.
Michael Jackson quickly became the stand out star of the Jackson 5. Here he performs onstage circa 1970.
Michael Jackson poses during a portrait session in Los Angeles in 1971.
Michael Jackson performs with The Jacksons in New Orleans on October 3, 1979.
Jackson achieved superstardom with his solo career in the 1980s. Here Jackson is shown on stage in Kansas in 1983.
Michael Jackson performs on stage circa 1990.
Jackson broke a world record during the Bad tour in 1988 when 504,000 people attending seven sold-out shows at Wembley Stadium in London.
Jackson perfoms in concert circa 1991 in New York City.
Known for his dance moves, Jackson is seen here jumping in the air while performing during the Dangerous tour in 1992.
Michael Jackson performs in Rotterdam, Netherlands.
Jackson performs with his brothers.
Jackson performs during the Bad tour at Wembley Stadium in London.
Jackson performs during the taping of "American Bandstand's 50th: A Celebration" in 2002.
Michael Jackson earned the Legend Award during the MTV Video Music Awards in Tokyo in 2006.
Jackson is seen in this handout photo provided by AEG Live on June 23, 2009, two days before his death, rehearsing at the Staples Center in Los Angeles.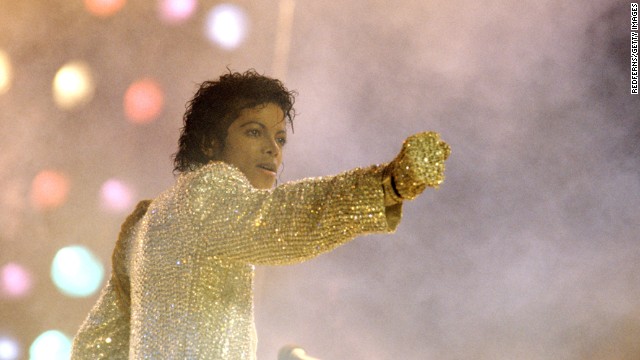 Photos: Michael Jackson, King of Pop
Show director Kenny Ortega sent a series of e-mails to top AEG Live executives warning them that Jackson showed "strong signs of paranoia, anxiety and obsessive-like behavior" at a rehearsal.
"I think the very best thing we can do is get a top psychiatrist in to evaluate him ASAP," Ortega wrote. "It's like there are two people there. One (deep inside) trying to hold on to what he was and still can be and not waiting us to quit him, the other in this weakened and troubled state."
Production manager John "Bugzee" Houghdahl sent an e-mail to producers saying he "watched him deteriorate in front of my eyes over the last 8 weeks. He was able to do multiple 360 spins back in April. He'd fall on his ass if he tried now."
"They knew he was having a problem," Panish said. "He needed them for this concert. They could have easily told him, 'Look, until you go see the appropriate doctor and come back, we're not going on with the rehearsal.' They're the only ones that really had the ability to do something about it and they chose not to."
Ortega testified this month that he thought AEG Live should have halted production on the show until Jackson was well.
Mother: 'I want to know what really happened'
Despite the e-mail evidence and testimony, Putnam insisted Monday that AEG Live executives knew nothing about Jackson's failing health.
"They had little interaction with Michael Jackson in terms of the production and promotion of that," Putnam said, adding that the executives "certainly" did not know "that he was having any problems."
But Panish said the executives should have known: "He was deteriorating in front of their own eyes."
"They watched him waste away," Katherine Jackson testified.
Jackson testified in her first day on the stand Friday that she filed the lawsuit "because I want to know what really happened to my son."
During cross-examination, the AEG Live lawyer played a clip from an interview she gave to NBC a year after her son's death in which she said Michael Jackson had hired the doctor. In response, her lawyer argued she made the statement before seeing AEG e-mails indicating that the company hired him.
Putnam questioned her about a statement she and several of her children signed in 2007 accusing People Magazine of publishing "untrue and inaccurate information" about Michael Jackson's drug use.
"We categorically deny ever planning, participating in, or having knowledge of any kind of intervention, whatsoever," the statement read.
Katherine Jackson acknowledged, however, that she participated in an attempted intervention with her son at his Neverland Ranch in 2002.
"I wanted them to stop lying," she testified, referring to the magazine. "I was worried about all the lies they were telling about the family."
"Was it a lie to say your son had a problem with prescription drugs?" Putnam asked.
"He did not have a problem," she insisted.
Putnam later asked Jackson's mother if she liked to "shut your ears to bad things."
"I don't like to hear bad news," she said.
Jackson appeared combative at times when Putnam cross-examined her, punching back at his questions.
"What does this have to do with my son dying?" she replied at one point.
"I think she was badgered, but that wasn't the first time," Panish told reporters later. "In her deposition, she was asked questions like, "Does your husband ever beat you?'"
Doctor: Promoter knew about Jackson's drug dependency
For the pretrial deposition, she was questioned for about 12 hours over three days.
Putnam denied he was being overly aggressive in his questioning of her.
"I just wanted to know the facts from her and there was no reason to be aggressive with her," he said. "She was combative, but you can't blame Mrs. Jackson for that. None of us want to find ourselves in a situation where we're having to confront the very public death of our child."
Putnam refused to discuss why he asked Katherine Jackson in the deposition if her husband, Joe Jackson, ever beat her.
"What occurred in those depositions was confidential at Mrs. Jackson's request, therefore I am not at liberty to go into to the private matters that we went into in that deposition," Putnam told CNN. However, Katherine Jackson and her lawyer both brought up the question in court Monday.
"I am not going to go into what we went into about the very tragic history Michael Jackson had with his parents and father over the period of his life," Putnam said. "That is something we did not go into on the stand because it is not relevant. I'm not bringing that up."
Testimony is expected to last into September, the judge told the jury.