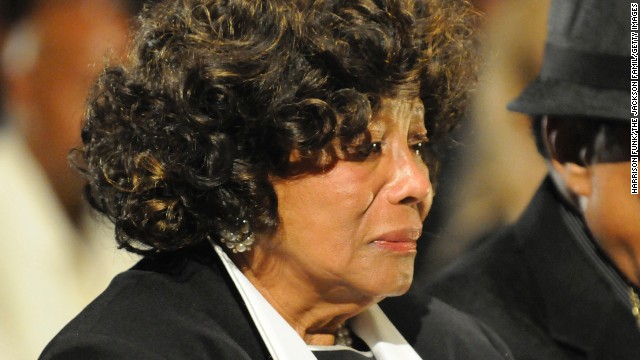 Katherine Jackson:
Michael's mother, 82, was deposed for nine hours over three days by AEG Live lawyers. As the guardian of her son's three children, she is a plaintiff in the wrongful death lawsuit against the company that promoted Michael Jackson's comeback concerts.
Kenny Ortega: He was chosen by Michael Jackson and AEG Live to direct and choreograph the "This Is It" shows. Ortega, who choreographed for Jackson's "Dangerous" and "HIStory" tours, testified at Dr. Conrad Murray's criminal trial that "Jackson was frail" at a rehearsal days before his death.
Dr. Conrad Murray: He was Michael Jackson's personal physician in the two months before his death, giving him nightly infusions of the surgical anesthetic that the coroner ruled led to his death. Murray, who is appealing his involuntary manslaughter conviction, has sworn that he would invoke his Fifth Amendment protection from self-incrimination and refused to testify in the civil trial. There is a chance that Murray will be brought into court from jail to testify outside the presence of the jury to allow the judge to determine if he would be ordered to testify.
Joe Jackson: Michael's father, 84, is on the witness list for the trial and may testify. The Jackson family patriarch, who lives in Las Vegas separately from his wife, has suffered several ministrokes in the last year, which some close to him say have affected him.
Prince Jackson: Michael's oldest son is considered a key witness in the Jacksons' case against AEG Live, since he is expected to testify about what his father told him about the concert promoter in the last days of his life. Prince, who turned 16 in February, is becoming more independent -- he now has a driver's license and jobs.
Paris Jackson: Michael's daughter, who turned 15 on April 3, is on the list of witnesses and was questioned by AEG Live lawyers for several hours on March 21 about her father's death. Paris is an outspoken teen who often posts messages to her 1 million-plus Twitter followers.
Blanket Jackson: Although AEG Live asked the judge to order Blanket, 11, to sit for a deposition, and he is one of the four plaintiffs suing them, Michael's youngest son will not be a witness in the trial. His doctor submitted a note to the court saying it would be "medically detrimental" to the child.
Randy Phillips: He's president of AEG Live, the concert promoter that contracted with Michael Jackson for his "This Is It" comeback shows set to start in London in July 2009. The Jackson lawsuit says Phillips supervised Dr. Conrad Murray's treatment of Jackson in the weeks before his death, making the company liable for damages. E-mails between Phillips and other executives showed they were worried about Jackson's missed rehearsals and sought Murray's help getting him ready.
Kevin Boyle: The Los Angeles personal injury lawyer is leading the Jackson team of at least six attorneys in the wrongful death suit against AEG Live. One of his notable cases was a large settlement with Boeing on behalf of two soldiers injured when their helicopter malfunctioned and crashed in Iraq.
Perry Sanders, Jr.: Katherine Jackson's personal lawyer is helping steer the Jackson matriarch through her relations with her son's estate, probate court and the wrongful death suit. He is also known for representing the family of Biggie Smalls in their suit against the city of Los Angeles over the rapper's death investigation.
Marvin Putnam: He's the lead lawyer for AEG Live, defending against the wrongful death suit. The primary focus of his legal practice is "media in defense of their First Amendment rights," according to his official biography.
Philip Anschutz: The billionaire owner of AEG, parent company of AEG Live, is on the Jacksons' witness list. He is the force behind the effort to build a football stadium in downtown Los Angeles to lure a National Football League team to the city. He recently pulled his company off the market after trying to sell it for $8 billion.
Tim Leiweke: He was recently fired as AEG's president as Philip Anschutz announced he was taking a more active role in the company. The Jackson lawyers say Leiweke's e-mail exchanges with executives under him concerning Michael Jackson's health are important evidence in their case.
Paul Gongaware: The AEG Live co-CEO worked closely with Michael Jackson as he prepared for his comeback concerts. He testified at Dr. Conrad Murray's criminal trial that he contacted the physician and negotiated his hiring at the request of Jackson. AEG lawyers say it was Jackson who chose, hired and supervised Murray. Gongaware knew Jackson well, having been tour manager for the singer in previous years.
John Branca: He's one of two executors of Michael Jackson's estate. Branca was Jackson's lawyer until about seven years before his death. He said Jackson rehired him just weeks before he died.
Key players in Jackson wrongful death trial
Key players in Jackson wrongful death trial
Key players in Jackson wrongful death trial
Key players in Jackson wrongful death trial
Key players in Jackson wrongful death trial
Key players in Jackson wrongful death trial
Key players in Jackson wrongful death trial
Key players in Jackson wrongful death trial
Key players in Jackson wrongful death trial
Key players in Jackson wrongful death trial
Key players in Jackson wrongful death trial
Key players in Jackson wrongful death trial
Key players in Jackson wrongful death trial
Key players in Jackson wrongful death trial
STORY HIGHLIGHTS
Katherine Jackson "lost her temper a little bit" under questioning Friday, lawyer says
Jurors appeared to pay close attention, leaning forward and often smiling as Jackson testified
Young Michael Jackson was "a sweet little boy," his mother says
Dr. Conrad Murray's lawyer hints he may be willing to testify in the trial
Los Angeles (CNN) -- Michael Jackson's mother faces more questioning Monday from a lawyer for the concert promoter she's suing in her son's death.
Katherine Jackson became "confused and tired" when AEG Live lawyer Marvin Putnam asked her "some pretty complex questions very fast" during his cross examination Friday, her attorney said.
"She was trying to answer the questions the best she could," Jackson lawyer Brian Panish said. "I think maybe she lost her temper a little bit and she tried to restrain herself in a very Christian-like way."
The judge adjourned court two hours early Friday when Jackson told her she needed to rest, but she resumes her testimony in a Los Angeles courtroom Monday morning.
Katherine Jackson: 'I want to know what really happened'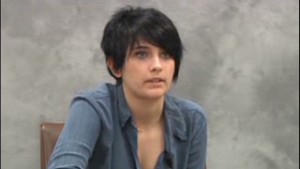 Paris Jackson's deposition
She is the lead plaintiff -- along with Michael Jackson's three children -- in a wrongful death lawsuit against AEG Live. The suit contends the agency is liable in his death because it hired, retained or supervised Dr. Conrad Murray, who is serving a prison sentence for involuntary manslaughter in the pop icon's death.
AEG Live lawyers, who will begin presenting their defense once Katherine Jackson's testimony ends, promised in opening statements 12 weeks ago to show the jury "ugly stuff" to prove that Michael Jackson was responsible for his own death.
Jackson testified that she filed the lawsuit "because I want to know what really happened to my son."
Michael Jackson died on June 25, 2009, from an overdose of a surgical anesthetic administered by Murray, just two weeks before his "This It It" concerts were set to premiere at AEG's O2 Arena in London.
His mother testified that she believed her son could have completed the 50 scheduled shows concerts "if they had been spaced out."
She called AEG Live CEO Randy Phillips because she was worried that the schedule didn't give him enough rest between shows.
"I told him Michael can't do those shows, you have to change the schedule," she said. "If they spaced them out, he could have done a million shows."
Humble beginnings
Last week, jurors appeared to pay close attention, leaning forward and often smiling, as the matriarch of one of the world's most famous entertainment families recounted how she and her husband raised nine children in a tiny Gary, Indiana, home. They saw rare home videos of the Jacksons and heard songs Michael wrote for his children.
"I want the jurors to just recognize that there's people involved in this case," Panish said, explaining the significance of the mother's testimony. "We've seen a lot of testimony about numbers and e-mails, but there are people behind it all."
The testimony was perhaps more intimate and revealing than a Barbara Walters television special. As with a Walters interview, there were tears.
Katherine Jackson's family moved to East Chicago, Illinois, just three years after she was born in rural Barbour County, Alabama, in 1930, she said. She wore a brace on her left leg as a child because she suffered from polio.
Musical talent ran in her family, including a great-grandfather known as "a very good singer." She played the clarinet in the high school band.
She was 19 when she married Joe Jackson, a 21-year-old steel mill worker. The couple bought a four-room house, about the size of a garage, that was coincidentally located on Jackson Street in Gary, she said.
The two oldest girls slept on a couch in the living room, while the boys slept on bunk beds in one of the two bedrooms, she said. The closeness may have contributed to their music careers. "I would wake up to the boys harmonizing and singing," Jackson said.
The growing family lived "payday to payday," stretching the money by dressing the children in homemade clothes, getting shoes from the Salvation Army, watching newspaper ads for sales and driving into the country to pick vegetables, she said.
"I knew how to cook a potato in every way," Jackson joked, when asked if she was a good cook.
Jackson took a sales clerk job at the Sears Roebuck store in Gary just before her youngest child, Janet, came along, she said.
Young Michael was "a sweet little boy," she said, always "sensitive and loving." His mother recounted how 3-year-old Michael held Randy's hand and cried because his younger brother was sick.
His mother saw early signs of her son's talent. He would kick while in her arms when he heard music, she said. "When he started to walk, he was dancing."
Michael's earliest dancing was to the rhythm of a rusty old washing machine. "He was down there dancing while sucking the bottle to the squeaking of the washer," she said.
He would "save his pennies and nickels" to buy candy, which he used to set up a store. "He liked to play 'store man,' " she testified.
Doctor: Promoter knew about Jackson's drug dependency
While the family had an old television set, it would often break down, she said. Her children first started singing for entertainment when there was no money to pay the TV repairman.
The brothers took their singing beyond the home by entering school talent shows. "It had got so that they won all the contests," she said. "They would see the Jacksons coming and say 'Oh, my God, they're going to win again.'"
Their mother initially named their group "The Jackson Brothers 5," but a woman who was composing an ad for an appearance shortened it to "The Jackson 5," she said.
Michael's first public performance came when he sang "Climb Every Mountain" in a school program when he was just 5, she said.
"He started singing the song, and he sang it with such clarity, not flat or anything. I sat there and cried. He got a standing ovation."
Although Jermaine was initially the lead singer, Michael got the job after his mother forced her husband to listen to him sing, she said.
Singing gigs started to pay after Motown artists Gladys Knight & the Pips and The Temptations began hiring them as opening acts whenever they were performing near Gary, she said. Motown Records founder Berry Gordy Jr. signed the Jackson 5 to a contract, and their first four singles became No. 1 hits, she said.
The family moved to Los Angeles just as "Jackson mania" was breaking out, she said. "There were so many girls around he house I got so tired of it," she said.
Jurors saw a clip of 14-year-old Michael singing "Ben" at the Oscar Awards in 1973. "He liked that song because he liked the rats," his mother said.
She then told a story about discovering her son had a mouse in his pocket during dinner at a Beverly Hills restaurant. "I was very upset with him."
'Everything went dark'
Jackson described when she learned her son had died at the emergency room at UCLA's Ronald Reagan Medical Center.
"Everything went dark and I just started screaming," she said.
Then the children -- Prince, Paris and Blanket -- were told.
"Paris was screaming, looking up at the sky saying 'Daddy, I want to go with you, I can't live without you,' " she testified. "Paris looked at me and asked 'Grandma, where are we going?' I told her 'You're going home with grandma.' "
Paris has had "the hardest time" since her father's death, she said.
"One of my grandchildren told me that she would tell them that she wants to go where her daddy was," she said.
Now 15, Paris has been in a psychiatric facility for treatment since a suicide attempt on June 5.
Jackson lawyers punctuated their presentation with a montage of home videos of Michael Jackson with his children, using a recording of his song "Speechless." Jackson said her son wrote the song about a father's love for his children -- and the lack of words to express it -- in just 45 minutes.
"Mrs. Jackson, do you miss your son?" Panish asked her as he concluded his direct questioning
"Words can't explain," she replied.
Concert director brings tearful testimony to trial
Cross examination by AEG team
Putnam's questioning of Katherine Jackson began when he inquired whether it was her personal decision -- or someone else's -- to file the wrongful death lawsuit.
It was hers alone, she said. She did not discuss it with her husband or grandchildren.
"I've heard a lot of stories," she said. The trial may bring her answers, she hoped.
"I want to know the truth, what happened to him," she said.
Jackson appeared upset, complaining about the suggestions by an AEG Live lawyer last week that her son was broke when he died.
"Because he gave it to charity," she said. "It hurts to sit here and listen to all those things."
She complained to Putnam that AEG Live executives did not call "an outside doctor" to help her son after show director Kenny Ortega told them he needed urgent help in his last days.
"My son needed another doctor, not Dr. Murray," she said.
Jackson then recalled an e-mail written by a top AEG executive referring to Michael Jackson as "the freak" just hours before their company signed the pop icon to a huge concert deal.
"They called him a freak," she said. "They were making fun of him -- 'Finally get a chance to meet the freak.'"
"My son is dead," she said. "He's not here to talk for himself."
Dr. Conrad Murray testimony?
The doctor who was convicted in Jackson's death is "following the trial closely" from the jail where he is serving a four-year sentence, his lawyer, Valerie Wass, said Friday. She was in the courtroom to hear Jackson's testimony.
She surprised reporters afterward by hinting that Murray may be willing to testify in the trial, despite earlier signing a statement saying he would not since his appeal is still pending.
"It's been his intention all along to assert his Fifth Amendment privilege, but it's something we're re-evaluating on a daily basis, and it's possible he might want to testify," Wass said. He might "be willing to testify about certain aspects of the case."
AEG Live's defense team told the judge last week they have no intention of calling the doctor as a witness. Jackson's lead lawyer said Friday he's not "sure Conrad Murray is going to add much."
"I don't see how he could be incriminated by telling the truth at this point," Wass said. "We're considering it. We're both discussing the issue."