'Wicked' author: Royal baby stands for hope
updated 11:47 AM EDT, Tue July 23, 2013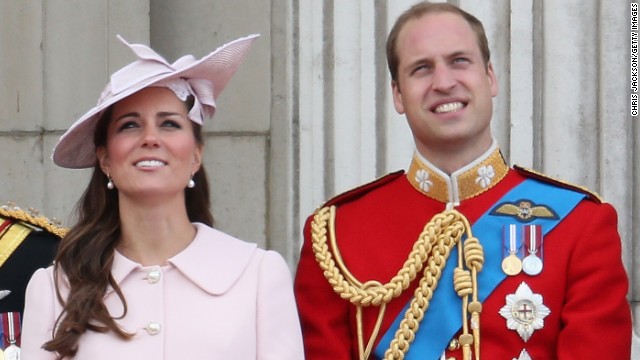 The first child of the Duke and Duchess of Cambridge, Prince William and Catherine, was born on Monday, July 22. Speculation is rife as to what name they will choose for the new heir to the British throne.
The British royal family tends to opt for very traditional names, often referencing monarchs of the past. Queen Elizabeth II is seen here in 1951 with Prince Philip, and a young Prince Charles and Princess Anne.
George is the current front-runner should the new baby turn out to be a boy. There have been six previous King Georges, the most recent being the current queen's father -- though he was known by friends and family as Bertie.
Prior to the birth announcement of a baby boy, Alexandra was hotly-tipped as the frontrunner should the baby be a girl, with Charlotte running in second place and Victoria -- after Queen Victoria -- as third favorite.
Before Catherine gave birth to a baby boy, experts said Diana could be a potential middle name if the new arrival was a girl, in tribute to Prince William's mother -- the baby's grandmother -- who died in a car crash in Paris in 1997.
Certain choices are believed to be off-limits as first names -- Edward is unlikely to be picked, since King Edward VIII caused a scandal in 1936, abdicating the throne in order to marry American divorcee Wallis Simpson.
In recent years some minor royals have moved away from "regal" to more fashionable modern choices. Queen Elizabeth II's grandson Peter Phillips and his wife Autumn named their daughters Savannah and Isla.
British bookmakers also took bets on some more unusual names, including Alberta, perhaps in recognition of the Duke and Duchess's hugely successful trip to Canada in 2011.
You can even wager -- at odds of 500/1 -- that William and Kate will name the royal baby Elvis, after a monarch of a completely different kind: the "King of Rock 'n' Roll," Elvis Presley.
What will royal baby's name be?
What will royal baby's name be?
What will royal baby's name be?
What will royal baby's name be?
What will royal baby's name be?
What will royal baby's name be?
What will royal baby's name be?
What will royal baby's name be?
What will royal baby's name be?
STORY HIGHLIGHTS
Gregory Maguire: In UK, Parliament is government, queen is 'state' -- concern for subjects
He says with fractious U.S. government, an eminent figurehead starts to look practical
He says much wrong about monarchy, but it does show a nation's continuity, cooperation
Maguire: Will and Kate's new baby makes immediate claim on nation's hope for its future
Editor's note: Gregory Maguire is the best-selling author of "Making Mischief: a Maurice Sendak Appreciation" and many other novels, including "Wicked: The Life and Times of the Wicked Witch of the West," the basis for the Tony-winning Broadway musical "Wicked." He has lectured on art, literature and culture both at home and abroad.
(CNN) -- A firm old English friend, an elderly one now, who lived through the Blitz, told me this when I lived in London: There is a difference between government and state. The Houses of Parliament was government and did the work. The queen was state, and represented the government free of ideology, and therefore could be a living embodiment of neutrality and frosty maternal concern for all.
I didn't see it while I lived there. I was a radical Republican (anti-royalty) simply because I'm an American. But in the years since we in the Unites States have begun to cry "impeach" at the slightest grammatical slip of our leader, who happens to be head of both government and state, I have begun to see the practicality of a figurehead leader who has no political power, but is more eminent, always, than government.
Opinion: Baby helps make a monarchy better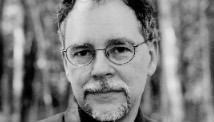 Gregory Maguire
We have one too: She is called the Statue of Liberty. But she doesn't give birth to a real human young. The Statue of Liberty is copper, and blind. The current old Queen is blinkered, and human, and revered for her humanizing failings as well as her work ethic.
There is so much about the royal family that doesn't work, but one thing it does do well is prove is that generations of squabbling citizens can indeed survive their differences and continue, persevere as a nation. The royalty is a testament to longevity of the nation, if it is nothing else.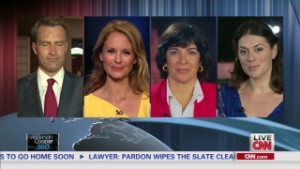 Life for the Royal Baby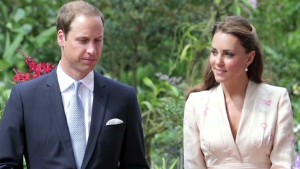 Britain's Baby Bash
And so now there is a new baby boy. By dint of holy ignorance, a newborn child can have nothing to do with the longevity of England. The child of Catherine, Duchess of Cambridge, and her husband, Prince William, makes immediate claim on our hope and our ability to splash out blessings simply because he is royal. But so too does any child: He or she declares the future for us.
Opinion: How to raise a royal baby
Children testify to longevity, to continuity. Children, as my friend, the writer Jill Paton Walsh, once wrote, "stand in a different relationship to time" than we do. They have eternity where we have actuarial tables.
This particular baby, with the Lion and the Unicorn hand-stitched into his nappies, this child too stands in for that nation's hope for all children: that they will thrive, somehow, against all odds. By extension, because babies provide us older types a kind of vitamin nutrition we can get from no other source, we have to smile, too. We Americans love our children as much as the British. We love to hope for their future, for all of them.
Follow @CNNOpinion on Twitter
Join us at Facebook/CNNOpinion
The opinions expressed in this commentary are solely those of Gregory Maguire.