STORY HIGHLIGHTS
Stephen Rakes, 59, is found dead in a Boston-area town
Rakes recently was dropped from a list of potential witnesses against James "Whitey" Bulger
He had no obvious signs of trauma; police are investigating, DA's office says
Rakes had alleged Bulger, a reputed former Boston mob boss, took his store from him
Boston (CNN) -- A man who'd been prepared to testify in the trial of reputed Boston mob boss James "Whitey" Bulger was found dead -- a day after, a friend says, he learned he was dropped from the prosecution's witness list.
Massachusetts State Police are investigating the death of Stephen Rakes, 59, the Middlesex County district attorney's office said Thursday.
A jogger reported finding Rakes' body Wednesday in Lincoln, west of Boston, said Stephanie Guyotte, a spokeswoman for the district attorney's office.
An autopsy to determine cause and manner of death was conducted Thursday by the chief medical examiner's office and no signs of trauma were found, according to Guyotte. Results are pending toxicology tests, which generally takes several weeks to complete.
Bulger is charged in the deaths of 19 people during some two decades when prosecutors say he terrorized South Boston as the head of the Irish mob. He also faces charges of extortion, racketeering and money laundering. He has pleaded not guilty to all charges.
Shot-by-shot testimony in Bulger trial makes jurors squirm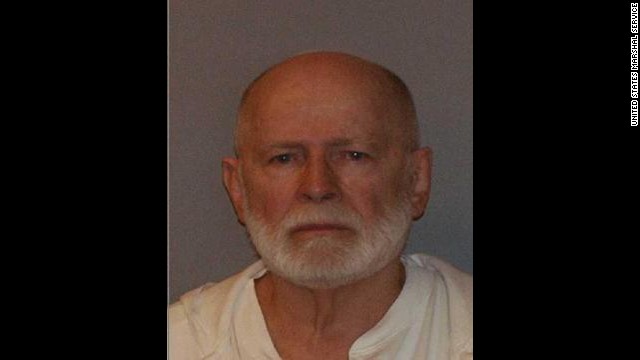 James "Whitey" Bulger, the former head of Boston's Winter Hill Gang, evaded police for 16 years before his 2011 arrest with girlfriend Catherine Greig in Santa Monica, California. After a lengthy trial, Bulger, seen here in his booking photo from June 23, 2011, was found guilty on 31 of 32 counts -- including involvement in 11 murders. On November 14, 2013, Bulger was given two life sentences plus five years. Here's a look at some of the people tied to Bulger's life of crime:
James "Whitey" Bulger, seen here in a 1984 FBI photo, spent nine years in federal prison before he climbed the ranks of the Winter Hill Gang -- the preeminent Irish-American crime syndicate in the Boston area -- in the early 1970s.
According to prosecutors, Bulger's crew learned that a bookie named Richard Castucci was cooperating with the government, and John Martorano was sent to kill him. Castucci was shot in the head in December 1976 and stuffed in a sleeping bag in the back of his car.
Steve "The Rifleman" Flemmi, left, and bookie Dick O'Brien in one of several surveillance photographs entered into evidence in the Bulger trial. Flemmi, Bulger's partner, would meet O'Brien to collect thousands of dollars in "rent" every month.
Bulger is accused of murdering Flemmi's stepdaughter, Deborah Hussey, in 1985 because she became a liability.
Flemmi met Debra Davis at a jewelry store, and the couple dated for more than seven years. In 1981, Bulger is said to have killed Davis because she knew that Flemmi was an informant.
Dr. Ann Marie Mires, a Massachusetts state forensic anthropologist, was brought in to Bulger's trial show photos of his alleged victims, including Debra Davis. Because Davis' body was put into bags, almost all of her remains were recovered. Even some of her hair was preserved.
Mug shots of Bulger in 1953, about a year after his honorable discharge from the U.S. Air Force.
Bulger was the godfather to John Martorano's first son. Martorano has admitted to 20 killings as part of Boston's Winter Hill Gang and was the government's star witness against Bulger.
In 2008, John Martorano, pictured here, testified against former FBI agent John Connolly, who was accused of leaking sensitive information about former gambling executive John Callahan. Martorano testified that he shot his friend Callahan on Bulger's orders in 1982.
John Callahan was an organized crime associate of the Winter Hill Gang and former president of World Jai Alai. Prosecutors allege Bulger ordered a hit on Callahan after he learned he would be cooperating with the feds on the high-profile murder of an Oklahoma businessman, Roger Wheeler.
Bulger is accused in the slaying of Wheeler, who was gunned down outside a country club in Oklahoma in 1981.
Joe Notorangeli was gunned down by the Winter Hill gang in 1973, according to Martorano.
John Connolly was convicted of second-degree murder in the slaying of Callahan and received a 40-year sentence in 2009. A Florida appeals court vacated that conviction in May 2014, citing a statute of limitations issue. Connolly remains incarcerated as prosecutors try to convince the appeals court to reverse its decision.
Former FBI supervisor John Morris testified at Bulger's trial that he provided information to Bulger in exchange for money and gifts. Here, Morris testifies during the John Connolly murder trial in Miami in 2008.
Bulger's girlfriend, Catherine Greig, was sentenced to eight years in federal prison in 2012 for identity fraud and helping the reputed mob boss avoid capture for 16 years.
J.W. Carney, Bulger's defense attorney, arrives at the U.S. Federal Courthouse for the start of Bulger's trial in Boston on Wednesday, June 12, 2013.
This undated surveillance photo released by the U.S. Attorney's Office in Boston shows Bulger, left, with his former right-hand man, Kevin Weeks. Weeks took the witness stand at Bulger's racketeering trial and described a double slaying, multiple extortions and drug dealing.
Bulger and Kevin Weeks walk around Castle Island on Boston Harbor.
Kevin Weeks leaves the courthouse in July 2013 after testifying in graphic detail about how Bulger killed Arthur "Bucky" Barrett, Joey McIntyre and Deborah Hussey.
The remains of Thomas King, former member of the Winter Hill Gang, were found in late 2000 and included these driving gloves, a bulletproof vest, a navy suit, and a claddagh ring. Martorano, one of Bulger's hitmen, testified that he himself had shot King in the back of the head.
Stephen Rakes, 59, was scheduled to be a witness for the prosecution before he was dropped from the list. His body was found July 17, 2013, in Lincoln, Massachusetts, west of Boston. Rakes' business associate has been charged with his murder. Authorities said Rakes' killing was unrelated to the Bulger case.
Trying to show a softer, lighter side of Bulger, his defense lawyers released numerous photos of their client during the 2013 trial. The tactic didn't work: Bulger will spend the rest of his life in prison.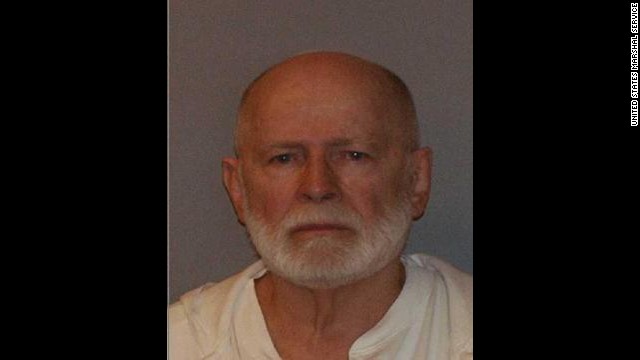 Who's who in the James 'Whitey' Bulger case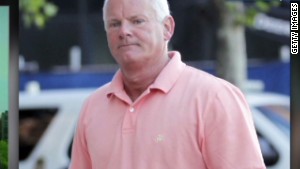 Bulger trial witness found dead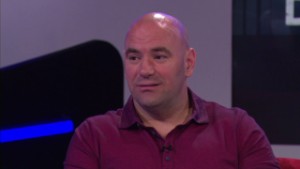 UFC boss: I was shaken down by Bulger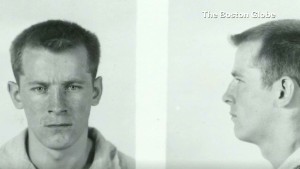 Reputed Boston gangster on trial
Rakes had alleged that Bulger forced Rakes to sell his South Boston liquor store to him in the 1980s.
Steve Davis, a brother of one of Bulger's alleged murder victims and a friend of Rakes, said that Rakes learned Tuesday that the prosecution had dropped him from its list of potential witnesses.
"I was upset for him ... because he was looking forward to" testifying, said Davis, who said he'd become close to Rakes in the months leading to Bulger's trial, which began in June.
Davis said he tried to reach Rakes on Tuesday but his call was not returned.
Asked whether Rakes was upset about being dropped, Davis said: "I think it was real devastating to him."
Last Monday, former Bulger associate Kevin Weeks testified that "it wasn't your regular extortion," adding that Rakes offered to sell his store to Bulger.
Weeks explained to the federal jury that Rakes was willing to sell his liquor store Stippo's for $100,000, but tried to back out of the deal at the last second.
Weeks, who on the stand repeated over and over "I don't like Rakes," said that Bulger had forced the store owner to take the deal.
Expletives fly between Bulger and Kevin Weeks
Rakes later told the media that Weeks was a liar and that his liquor store was "never for sale."
Weeks turned state's evidence after he found out Bulger was an FBI informant and led law enforcement to a quarry of shallow graves in Boston tidal marshes. He pleaded guilty to assisting in five murders in 2000 and served five years in prison in exchange for cooperating against Bulger.
A representative of the U.S. attorney's office that is prosecuting Bulger declined to comment Thursday on the death.
Rakes "showed up at court every day for this trial," Boston Globe columnist Kevin Cullen told "CNN Newsroom." He said he last saw Rakes at the trial on Tuesday.
"He's been waiting decades to tell his story," Cullen said.
Michael Connolly, a lawyer who once represented Rakes, told CNN on Thursday that he was shocked to learn of Rakes' death.
"I saw him a month ago, and he looked fit, healthy, and was in good spirits," Connolly said. "He was looking forward to testifying at the 'Whitey' Bulger trial."
CNN's Susan Candiotti and Ross Levitt contributed to this report.