STORY HIGHLIGHTS
Darren Campbell says athletics should follow cycling's lead
The British sprinters is an advocate of lifetime bans for drugs cheats
The Olympic gold medalist speaking after Tyson Gay and Asafa Powell tested positive
Campbell warns some athletes inadvertently take banned substances
(CNN) -- Cycling is a sport with a dark doping past but the way it has cleaned up its act is a model for athletics to follow, says Olympic gold medallist Darren Campbell.
The retired British sprinter called for change after track stars Tyson Gay of the U.S. and Jamaica's Asafa Powell both tested positive for banned substances.
The legacy of doping still hangs over cycling and Tour de France leader Chris Froome has frequently had to answer questions over his performance during this year's race in the wake of Lance Armstrong's fall from grace.
Read: Day of shame for sprinters
But Campbell, who won 4 x 100 meter gold at Athens 2004, suggests the way the sport has clawed back its credibility is a lesson to the track and field community.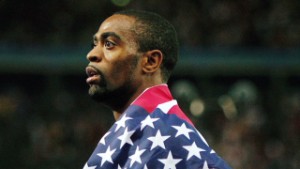 Human to Hero: Tyson Gay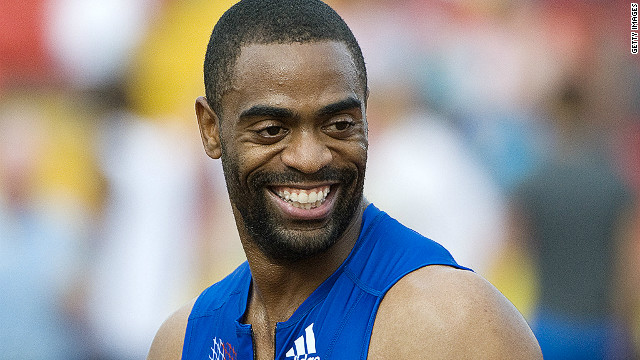 American sprinter Tyson Gay says he's in his prime and fit and ready for the London Olympics.
Gay will be hoping to repeat his performance at the 2007 IAAF World Athletic Championships in Osaka, Japan where he crossed the line first in the 200m ahead of Usain Bolt.
But Gay stormed to gold in the 100m, beating Derrick Atkins of the Bahamas (left) and Jamaica's Asafa Powell in a time of 9.85 seconds.
Gay also won gold as part of the U.S. 4x100m relay team.
Two years later in Berlin though, triple Olympic champion Bolt won gold in the 100m and 200m, setting world record times in both. Gay had to settle for silver in the 100m.
Prior to the Beijing Olympics, Gay was troubled by a hamstring injury which meant he arrived at the Games in less than perfect shape and he failed to win a medal. Here Gay (far left) finishes fifth in the 100m semifinal to miss out on the final, won by Bolt in record time.
Gay counts America's retired sprinter Maurice Greene as both a hero and a mentor. The former Olympic 100m champion's advice and support "really means a lot to me," says Gay.
Gay's first outing at the World Championships at Helsinki's Olympic Stadium in 2005 ended without a medal. Here he can be seen (second from left) finishing fourth in the 200m final.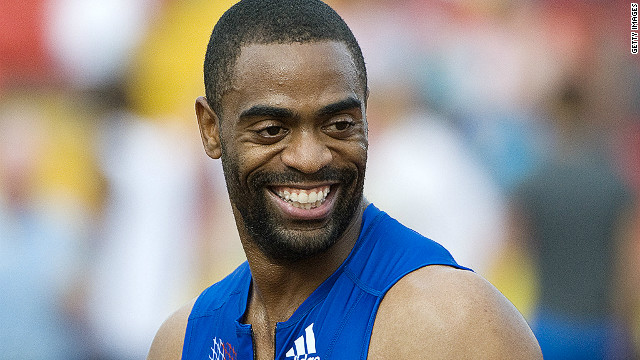 Human to Hero: Tyson Gay
"Athletics needs to have a look at cycling and see how they handled the Lance Armstrong situation and how over time people started to believe in the sport again," Campbell, who won 4 x 100 meter gold at Athens 2004, told CNN.
"But this can't go on, eventually it will destroy the sport and it will mean younger fans decide they don't want to watch athletics anymore, and that would be disastrous.
"Everyone has come out and said 'Enough is enough.' We are nearly at breaking point. If we don't do anything it will be broken forever."
Read: Campbell-Brown suspended
Campbell, who also clinched silver over 200 meters at Sydney 2000, has long been a supporter of lifetime bans for athletes who chose to take banned substances, a sanction currently not allowed under the World Anti-Doping Agency's (WADA) code.
But, while he is steadfastly opposed to the use of performance-enhancing substances, Campbell is wary of punishing those who inadvertently break the rules.
He is concerned that athletes who unknowingly take banned substances contained within nutritional supplements could be sanctioned unjustly.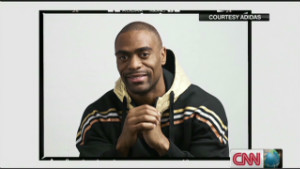 Tyson Gay's Olympic ambition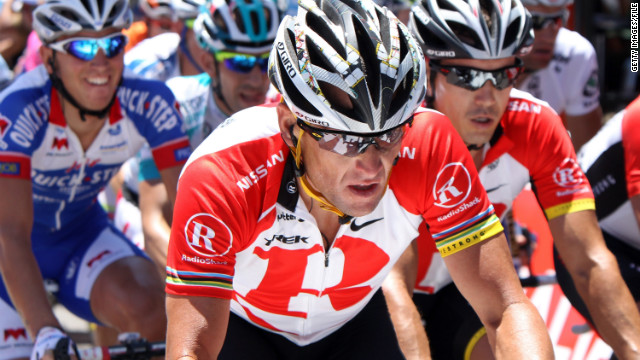 The United States Anti-Doping Agency has brought formal charges against Lance Armstong, a seven-time Tour de France champion. He denies using performance-enhancing drugs. Click through the gallery to see other athletes accused of using drugs to boost their careers.
Olympic track star Marion Jones was sentenced to six months in prison in 2008 for lying to federal prosecutors investigating the use of performance-enhancing substances.
Baseball outfielder Barry Bonds, the single-season and all-time home run record holder, was convicted in 2011 of obstruction of justice for impeding a grand jury investigating the use of performance-enhancing drugs. Bonds had testified that he thought his personal trainer was giving him arthritis balm and flaxseed oil, not steroids or testosterone.
Slugger Mark McGwire evaded questions about steroid use before Congress in 2005 but in 2010 admitted that he had used steroids during the 1990s.
Pitching legend Roger Clemens is on trial on charges that he lied to Congress in 2008 about being injected with human growth hormone and steroids by his former trainer.
Home-run hitter Sammy Sosa was among the players who tested positive for performance-enhancing drugs in 2003 testing by Major League Baseball, according to the New York Times.
Mixed martial arts heavyweight fighter Alistair Overeem failed a random drug test in 2012 but blames it on prescribed anti-inflammatory medication for an injury.
New Orleans Saints defensive lineman Charles Grant tested positive for banned substances in 2008 and was suspended for the rest of the season. He is currently a free agent.
Former New Orleans Saints running back Deuce McAllister tested positive for a banned diuretic in 2008.
Shawne Merriman, then of the San Diego Chargers, was suspended for four games after testing positive for steroids in 2006.
Former linebacker Bill Romanowski admitted using steroids during his career.
Houston Texans linebacker Brian Cushing was suspended for four games after violating the NFL policy on performance-enhancing drugs in 2010.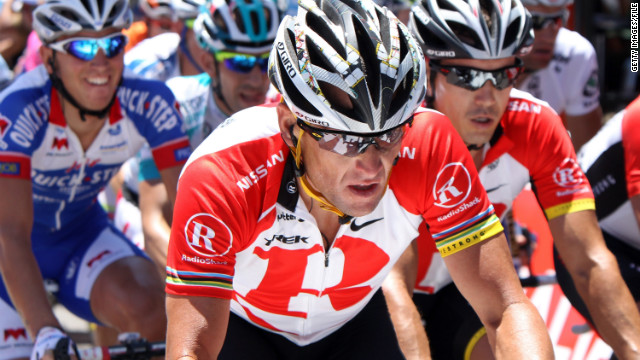 Sport's era of shame?
Read: Hi-tech tests to catch drugs cheats
He compares the situation with Britain's 'horse meat scandal' in which some foods advertised as beef were found to contain horse meat.
"How many people knew they were eating horse?" added Campbell.
"I think that's why we shouldn't just say 'OK, they're drugs cheats' and just forget about it.
"Imagine if they're innocent? Innocent in the sense that they didn't knowingly take it."
"I run a sports nutrition company. As an athlete myself, there was no way for professional athletes to take nutrition products with the safety of knowing there's not going to be cross contamination.
"I'm an advocate for lifetime bans, but I wouldn't want to see someone banned for life who hadn't knowingly done it."
News of positive tests for both Gay and Powell comes just weeks after Jamaican triple Olympic gold medalist Veronica Campbell-Brown was also provisionally suspended.
Campbell is pleased to see anti-doping authorities clamping down on athletes regardless of their stature.
"There isn't a case that high-profile athletes get a different level of treatment to anybody else," added Campbell. "If they are caught doping it will be highlighted and everybody will hear about it.
"In that respect it's definitely the way forward. I still feel that governing bodies need to get to the point where the deterrent is so big and so powerful that it stops people from deciding to take performance-enhancing drugs."
On Sunday, former world champion Gay said he was told by the U.S. Anti-Doping Agency that an A sample from an out of competition test taken in May had come back positive.
Gay didn't name the substance found in his system and added that he never knowingly took performance-enhancing drugs. He has pulled out of next month's world championships in Russia.
Powell, a former world-record holder from Jamaica, said he was caught for using the banned stimulant oxilofrine -- often found in dietary supplements -- that showed up in a test at last month's Jamaican trials.
"I don't have a sabotage story," Gay was quoted as saying by Reuters. "I basically put my trust in someone and was let down. I made a mistake."