STORY HIGHLIGHTS
Vicki Minor's nonprofit provides support to the families of fallen wildland firefighters
It is in the process of helping those who lost loved ones in the Yarnell Hill fire
(CNN) -- Nineteen elite firefighters died fighting the Yarnell Hill wildfire last month, and over the past few weeks, there has been an outpouring of support for their families.
But what happens when the cards, letters and casserole dishes quit coming?
That's where Vicki Minor and her team come in.
Minor, a 2008 CNN Hero, created the Wildland Firefighter Foundation to provide emergency funds and long-term assistance to families who often have nowhere else to turn.
Minor arrived in Prescott, Arizona, shortly after the tragedy and has already provided financial assistance to 12 of the 19 families. On Tuesday, for example, she mailed a check to a grieving mother in Colorado so that the mother could attend her son's funeral.
This kind of rapid response is the foundation's specialty.
"When a firefighter dies in the line of duty ... their benefits aren't immediately available," said Burk Minor, Vicki's son. "We know the bills keep coming."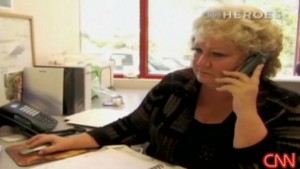 2008 CNN Hero: Vicki Minor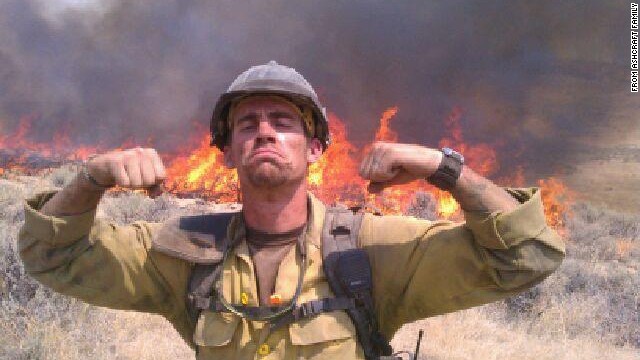 Nineteen firefighters, part of an elite group called the Hotshots, died while battling a wildfire about 85 miles northwest of Phoenix on Sunday, June 30. Here are the 19 victims: Andrew Ashcraft, 29.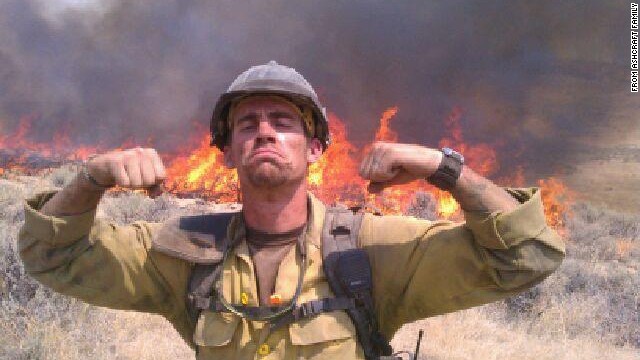 The Arizona firefighter victims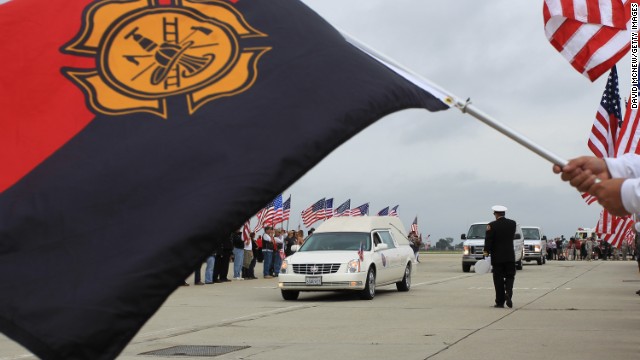 A hearse carrying the body of Christopher MacKenzie arrives at Los Alamitos Air Field, California, on July 10. MacKenzie was one of the 19 firefighters who lost their lives when they became trapped and their position overrun by flames from the Yarnell Hill Fire, southwest of Prescott on June 30.
The memorial ramp ceremony in Los Alamitos honors two of the fallen Granite Mountain Hotshot crew members, Kevin Woyjeck and Christopher MacKenzie, on July 10.
A woman wears a painted "19" in memory of the firefighters during a memorial service in Prescott Valley, July 9.
An honor guard presents a family member with an American flag during a memorial service in Prescott Valley, Arizona, on Tuesday, July 9. Nineteen members of the Granite Mountain Hotshots died Sunday, June 30, battling the Yarnell Hill wildfire.
Chaplain Bob Ossler, right, hugs people at the Prescott Valley, Arizona, memorial service on July 9, honoring the fallen firefighters of the Yarnell Hill Fire.
Citizens of Prescott, Arizona, welcome home the bodies of the 19 firefighters on Sunday, June 7.
Nineteen white hearses carried the remains of the firefighters on July 7. They were accompanied by police motorcycle outriders on a final journey passing through the crew's hometown.
A fire truck travels as part of the procession under escort by the Joint Arizona Honor Guard.
An aerial view shows the procession on the 100-mile trip from the Medical Examiner's office in Phoenix to the firefighters' home base in Prescott on July 7.
Mourners grieve as they welcome home the procession. The firefighters died after deploying emergency shelters as the fast-moving forest fire suddenly changed direction on June 30.
Firefighter Sean Kauffman pays his respects at a makeshift memorial outside the Granite Mountain Interagency Hotshot Crew fire station in Prescott, Arizona, on Thursday, July 4. Kauffman is a former member of the elite firefighting crew.
A firefighter's helmet from a Texas volunteer department hangs on a fence at a makeshift memorial to the fallen Granite Mountain Hotshots in Prescott on July 4.
Stephen Grady reads some of the notes left at the Granite Mountain Interagency Hotshot Crew fire station in Prescott on Tuesday, July 2.
Family members of victims hug as they arrive at a vigil at Prescott High School on July 2. The elite team members' deaths on Sunday, June 30, marked the deadliest day for U.S. firefighters since the 9/11 attacks.
People attend a candlelight vigil at Prescott High School on July 2.
People hold up lights and candles on July 2.
People gather at a memorial service for the firefighters at Embry-Riddle Aeronautical University in Prescott on Monday, July 1.
Local firefighters embrace on July 1 at a memorial service in Prescott.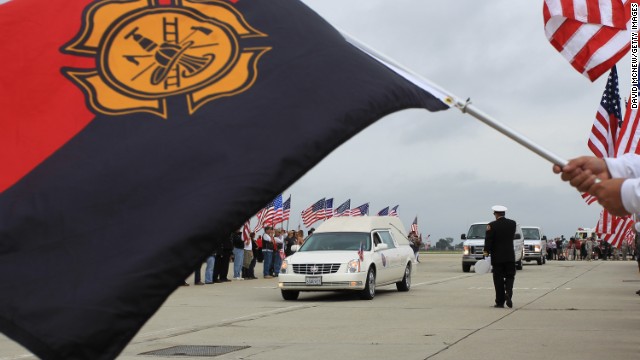 Photos: Remembering Arizona firefighters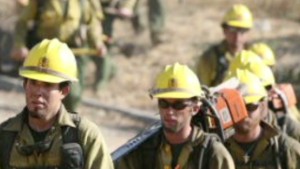 What is a hotshot firefighter?
The group's plan is to eventually connect with all of the families of the Granite Mountain Hotshots and offer them assistance, whether it's for immediate needs such as flights or hotels or for long-term needs such as housing or medical expenses.
"They're in a tremendous amount of pain," Vicki Minor said. "It's hard enough to lose one. But when you lose 19 that are tight -- a brotherhood -- it's a domino effect."
The men who died were part of an elite team of wildland firefighters known as hotshots -- one of just 109 such crews in the United States. Wildland firefighters are a group, Vicki Minor says, that tends to be scattered throughout the country, and their work often takes them far from home.
"Our firefighters are nomadic," she said. "Some of them are from New York, some of them are from Idaho. They're not usually in one town, and rarely do they ever die in the town they are (from)."
The fact that crews are so often spread out makes her services even more necessary, Minor says. Her group receives private donations, predominantly from other wildland firefighters.
The assistance not only helps families get through hard times, it helps them feel that they are still a part of the wildland firefighter community.
"We do long-term recovery with them," she said. "We keep them connected for as many years as they need to be with us."
Do you know a hero? Nominations are open for 2013 CNN Heroes
She hopes to unite the families of the 19 with others who have also lost loved ones, so they can help provide emotional support.
These are "people who've really been there, (who) understand ... like no one else can," she said. "They're going to help these families a lot. We've got women and family members who will be supporting these people after everything calms down."
For Vicki Minor, who got involved with the wildland firefighter community more than two decades ago, it's a labor of love. Since 1999, her nonprofit has helped thousands of firefighters and their families and raised more than $2 million to assist them.
She plans to keep doing the work as long as she can.
"I will do anything to protect them and help them," she said.
If you'd like to get involved and help the families of the fallen firefighters, visit the Wildland Firefighter Foundation or one of several firefighter charities listed on Impact Your World.