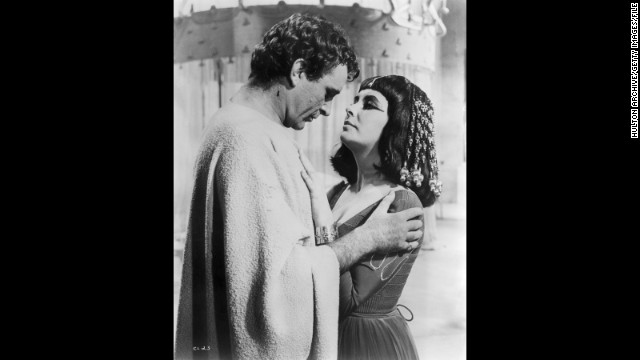 "Cleopatra" (1963)
: Sometimes it's stratospheric budgets. Sometimes it's gossipy sniping. Sometimes it's politics. Sometimes it's, well, because the film is actually bad. But there's always room for revision, right? Here are some films that have been reconsidered -- or perhaps they should be. Take "Cleopatra." The 1963 movie became legendary for its cost overruns, its cast changes and -- above all -- the affair between stars Elizabeth Taylor and Richard Burton. Widely known as the bomb that almost killed 20th Century Fox, the film was nominated for nine Oscars and -- after a 1966 TV sale -- ended up in the black.
"The Rules of the Game" (1939): The audience rioted at the 1939 Paris premiere of this Jean Renoir film, which dared to poke fun at the upper classes. The film was banned on the eve of World War II, and Renoir soon left the country. The film was revived, and recognized as a classic, by the French New Wave. Nora Gregor played one of the French aristocrats.
"Heaven's Gate" (1980): The Michael Cimino film pretty much killed United Artists, underwent brutal edits and was hated by critics. But more recent screenings and a Criterion DVD release have received favor from critics such as Slate's Dana Stevens, who hailed the movie for its cinematic beauty. Kris Kristofferson and Isabelle Huppert starred.
"Ishtar" (1987): The title of this Elaine May film, starring Warren Beatty, left, and Dustin Hoffman as a singing team, has become shorthand for "turkey." But Hitfix's Drew McWeeny stands up for the Hope/Crosby-style comedy: Despite some shagginess, it has hilarious songs and "really plays," he says. Isabelle Adjani co-starred with Beatty and Hoffman.
"At Long Last Love" (1975): Peter Bogdanovich's musical was intended as a throwback to 1930s Fred Astaire-Ginger Rogers comedies, complete with Art Deco set design, formally attired swells and the rich refrains of Cole Porter. But a huge budget, gossip about Bogdanovich and leading lady Cybill Shepherd and Bogdanovich's admittedly poor edit doomed the film. It's just been released on Blu-ray and earned praise. The film starred Duilio Del Prete, from left, Burt Reynolds, Shepherd and Madeline Kahn.
"Bring Me the Head of Alfredo Garcia" (1974): Sam Peckinpah's action flick was singled out in "The Fifty Worst Films of All Time." As opinion of Peckinpah, known for such films as "The Wild Bunch," has risen, so have critics' views of this film. "Some kind of bizarre masterpiece," wrote Roger Ebert. Isela Vega and Kris Kristofferson, right, were among the stars.
"Bonnie and Clyde" (1967): The turnaround on this Arthur Penn film, starring Warren Beatty and Faye Dunaway as the bank robbers, was abrupt and history-changing. Newsweek panned it, reconsidered and then ran a rave. The film was initially dumped in drive-ins, then released in first-run theaters. Its success -- financial and critical -- helped usher in the New Hollywood that dominated the 1970s.
"Blood Feast" (1963): Herschell Gordon Lewis' horror film is credited with inventing the "splatter" genre, and his follow-ups -- including "Two Thousand Maniacs!" and "The Wizard of Gore" -- paved the way for "Saw" and "Hostel." Though not to everyone's tastes, Lewis' films and their influence can't be ignored.
"The Thing" (1982):
John Carpenter's version of the 1951 Howard Hawks shocker was also criticized for its gore, but some viewers have since hailed it as one of the scariest films of all time.
Just ask John Sayles
. Kurt Russell was the star.
"Hudson Hawk" (1991):
Another film done in by a bloated budget, poor marketing and backroom gossip (star Bruce Willis, center, was the subject of several rumors). The film by "Heathers" director Michael Lehmann was one of the biggest bombs of the 1990s.
But more recent takes
say it makes a pretty decent screwball comedy.
"Waterworld" (1995): Kevin Costner got a lot of flak for this film, in its day the most costly of all time. Nicknamed "Kevin's Gate," the film got more attention for its budget than its action -- which, finally, wasn't bad. It even did decently at the box office. But try telling that to people now. Jeanne Tripplehorn, center, and Tina Majorino co-starred with Costner.
"Freddy Got Fingered" (2001): Tom Green's comedy was called "a vomitorium" by Roger Ebert -- and that was among his nicer criticisms. But the film has earned a cult following over the years, with strong DVD sales, and even Ebert later admitted he admired its ambition.
"Gigli" (2003): Oh, for the days of "Bennifer" -- that is, Ben Affleck and Jennifer Lopez, who were a couple during the making of this film. The gossip, a big budget and a disorganized plot (not to mention an unpronounceable title) crashed this comedy, but several critics pointed out it had its moments.
The films of Uwe Boll: The German-born director's oeuvre includes "Alone in the Dark" with Christian Slater, "BloodRayne" and "BloodRayne 2: Deliverance," all of which have been slammed by critics and mostly ignored by audiences. Yet "the Ed Wood of the 21st century" must be doing something right, given the publicity he's attracted. Right? Somebody watch his films and let us know.
For your reconsideration
For your reconsideration
For your reconsideration
For your reconsideration
For your reconsideration
For your reconsideration
For your reconsideration
For your reconsideration
For your reconsideration
For your reconsideration
For your reconsideration
For your reconsideration
For your reconsideration
For your reconsideration
STORY HIGHLIGHTS
Hollywood has long history of bad movies, but few paid attention until '70s
Harry Medved one of the leaders in calling attention to film badness
"Mystery Science Theater," "Cinematic Titanic," "RiffTrax" invite participation
Some bad movies have long afterlife
Editor's note: Do big-budget flops deserve to be thought of as failures? Read and decide if it's time for reconsideration.
(CNN) -- As long as there have been movies, there have been bad movies. For a long time, they were forgotten -- or wished to be.
But there were those who remembered.
One of them was Harry Medved. In the 1970s and '80s, he co-wrote four books on bad movies, some with brother Michael. Along with Danny Peary's 1981 book "Cult Movies," Medved's works helped blaze a trail.
The films included the high and low. Alain Resnais' inscrutable "Last Year at Marienbad" was in there; so were "Robot Monster," "The Horror of Party Beach" and the films of Ed "Plan 9 from Outer Space" Wood.
The choices got attention. Medved was written up in People magazine and guested on talk-show panels.
"We were thrilled at becoming part of the national discourse on movies that are so bad they're good," says Medved, who now writes for the film and ticketing site Fandango.
Some of his targets weren't so thrilled. Medved remembers sharing a couch on the old "Merv Griffin Show" with Burt Reynolds.
"He accused me of making money off of bad movies," Medved recalls. "I told him he had made millions off of his own bad movies, so I didn't see the problem."
Other actors can only smile and shrug. Carrie Fisher, no stranger to bad films, told CNN that she made one film because it earned her a trip to Israel. Michael Caine, who starred in "Jaws: The Revenge," once wrote, "I have never seen it, but by all accounts, it is terrible. However, I have seen the house that it built, and it is terrific."
Gradually, Hollywood detritus got more attention from the mainstream. Joel Hodgson and his colleagues created "Mystery Science Theater 3000," which featured the cast watching bad movies and yelling jokes at the screen. The show ran from 1988 to 1999.
Putting Hollywood's biggest bombs back together
Hodgson, who confesses that "when I was a kid, I thought God made the movies," says that he could always find something good in what he was joking about.
"When you write (the riffs), you spend a lot of time with the film," says the comedian. "There are certain things that you can't get over, like certain performances that are great, but they're within the body of this (bad) movie."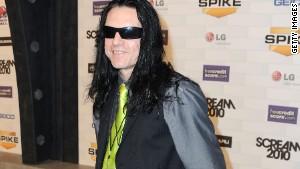 Tommy Wiseau's film "The Room" has been called "the 'Citizen Kane' of bad movies."
These days there's an afterlife well beyond "MST3K."
Medved mentions there's a book in the works about the production of "Robot Monster." The making of "The Creeping Terror," a 1964 film about a man-eating alien, has inspired the more dramatic "Creep!", about the con-man director behind the film. "Manos: The Hands of Fate" is being restored, thanks to a Kickstarter campaign.
"The Room," which Entertainment Weekly called "the 'Citizen Kane' of bad movies," has led to "Rocky Horror"-like midnight-movie participation, a video game, a live reading and a book coming in October.
Bogdanovich on hits, flops and surprises
If you want the original bad stuff more or less straight, there are also live events to harness your happiness. Hodgson occasionally tours with his "Cinematic Titanic" show; former "MST3K" writer and host Michael J. Nelson has a show called "RiffTrax." (If you want to play at home, Shout! Factory has been issuing DVDs of "MST3K" episodes; Volume XXVII is due July 23.)
It all goes to show that there are many paths to immortality.
The "Attack of the Killer Tomatoes" creators used Medved's inclusion to create a franchise, for example. And Ed Wood? The man became the subject of an Oscar-winning film.
"Ed Wood's widow was not exactly thrilled when we lauded him with the Golden Turkey Award as 'the worst director of all time,' " says Medved. "(But) we helped bring an underground cult for 'Plan 9' above ground. I think Wood would have enjoyed the resulting attention."