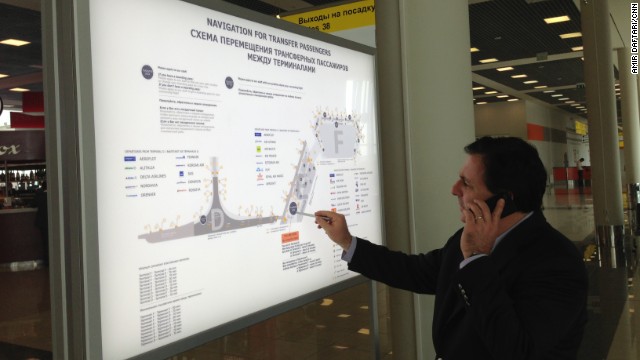 CNN's John Defterios and his crew have been inside the transit zone of Sheremetyevo International Airport for more than 24 hours. Like Edward Snowden, he cannot step foot on Russian soil without special visa clearance. Pictured here on June 26, Defterios surveys part of his new land: Terminals D, E and F.
Transit passengers at Sheremetyevo airport in Moscow eat at a cafe: Edward Snowden is seen on a TV screen in the background.
Snowden was rumored to be heading to Havana, taking Aeroflot Flight Number 150 from Moscow. However, he did not board the plane, leaving two dozen journalists en route to Havana... with no story to cover.
Journalists wait for any sign of Snowden or those who are trying to help him in front of the airport on on June 23, 2013. He has not been spotted yet.
Since the news about Snowden's arrival to Moscow broke, the airport has become a hub for major international news organizations.
CNN anchor John Defterios and his crew played their own game of cat and mouse to continue doing live reports while "being tracked by burly Russian guards."
Media have speculated Snowden might be staying in the airport's Capsule Hotel. The receptionist, however, insists Snowden or anyone assisting him has not stepped foot into the facility.
The rooms in the hotel are similar size as large walk-in closets in the U.S.
Another day, another stakeout at Moscow Airport waiting for Snowden. This time journalists film the flight to Cuba that took off Thursday.
The international transit zone includes Terminals D, E and F. The rest of the airport is off-limits to anyone without a Russian visa, including Snowden.
Inside Moscow Airport's 'no man's land'
Inside Moscow Airport's 'no man's land'
Inside Moscow Airport's 'no man's land'
Inside Moscow Airport's 'no man's land'
Inside Moscow Airport's 'no man's land'
Inside Moscow Airport's 'no man's land'
Inside Moscow Airport's 'no man's land'
Inside Moscow Airport's 'no man's land'
Inside Moscow Airport's 'no man's land'
Inside Moscow Airport's 'no man's land'
STORY HIGHLIGHTS
Dean Obeidallah: Snowden, you're stuck in Moscow airport; let me suggest options
Why not pitch reality show with a Kardashian: Project Runway, where object is to get on one
Ecuador, Venezuala still asylum possibilities. Choose Venezuela: great beaches, B&Bs
Obeidallah: Take a page from Clapper, who misled Congress under oath: Just say you're sorry
Editor's note: Dean Obeidallah, a former attorney, is a political comedian and frequent commentator on various TV networks including CNN. He is the editor of the politics blog The Dean's Report and co-host of a new CNN podcast "The Big Three" that looks at the top three stories of the week. Follow him on Twitter @deanofcomedy.
(CNN) -- Edward Snowden, you need help! And I'm here for you. I enjoy offering people suggestions -- which you may even be aware of if you read my e-mails when you were working at the NSA.
I don't know where you thought you'd end up after disclosing classified documents detailing our government's surveillance program, but I doubt you thought you'd be roaming the halls of Moscow's Sheremetyevo Airport checking out the wide range of restaurants there-- the Russian cuisine at "Mama Rashas;" maybe the Burger King or the restaurant in Terminal D called, "Hippopotamus" -- which, I think you'll agree, is a horrible name for a place that serves food.
It must drive you crazy to know that the airport even offers a fear-of-flying treatment center for people afraid to fly while you are still begging for just a seat in coach. I know you grow bored browsing for hours at the duty-free shop, wishing you had a plane ticket so you could at least buy tax-free caviar or vodka.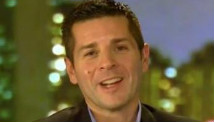 Dean Obeidallah
So Edward, I want to propose some creative suggestions that you may find helpful.
1. If you can't get out of airport, pitch a reality show about being stuck there. It could be an international version of "Project Runway" -- how to get on one. How hard could it be to get a Kardashian to sign on?
2. At this writing, you have applied for asylum in -- depending on whom you ask -- 21 countries. WikiLeaks claimed Friday that you have applied to six additional unidentified countries, and the Venezuelan president said that he was ready to take you, according to reports. Bolivia appears to be following suit. That would be a break, because with some of these other nations you clearly have no shot. It's not unlike when I was graduating high school with mediocre grades and applied to Harvard. Barring a clerical error, I was not getting in and I'd say it's the same for you. So say goodbye to countries like Germany, Italy, and Spain.
But it appears you've got "safety school" nations: Venezuela, Bolivia, maybe Ecuador. You may end up getting into several, but which do you pick?
Here's my take. Forget legal issues, like extradition treaties. What will really matter to your quality of life is what people have said about those two countries on Expedia.com and Trip adviser.
For example: Sure, Ecuador offers a quaint old section of its capital, Quito, which does look picturesque. But Venezuela offers more. For starters, TripAdvisor tells us about a great selection of bed-and-breakfasts in Caracas, the best rated being the Beuenavista Inn. People noted online that it's "nice and cozy," close to the airport and has free Wi-Fi -- which, word has it, is something you would really treasure. And I'll bet you could get a great deal on Priceline for this place.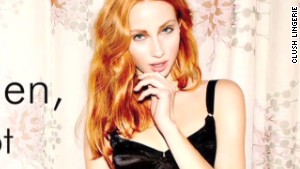 Snowden's name used to sell lingerie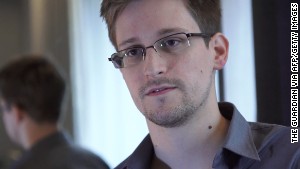 What will Edward Snowden do next?
And listen, the city has terrific restaurants, with many raves for the Maute Grill -- a steakhouse with an extensive late-night menu, for those sleepless nights spent looking over your shoulder. Also if you get bored in Caracas, there are always the beautiful beaches of Playa el Aguan where few will recognize you because everyone looks different with their clothes off.
But don't limit youself! Why not consider asylum in a few countries you have not applied to yet? For example: Egypt. Sure it seems a bit unstable now but who will notice you entering? Plus, I'm friendly with comedian/talk show host Bassem Youssef, the "Jon Stewart of Egypt." No promises, but I think I can get you on his show.
There's also Turkmenistan -- J-Lo just sang there last week, so apparently they will allow anyone enter the country.
3. Another option: Return to America and face the criminal charges against you. You could possibly win the case or be offered an acceptable plea deal.
Or you can follow the lead of James Clapper, the director of National Intelligence. When Clapper was questioned under oath by Congress in March about whether the National Security Agency collects "any type of data at all on millions or hundreds of millions of Americans," he answered "no...not wittingly." Obviously the documents you leaked show that Clapper was being less than fully honest with Congress.
BUT, this week he defended his misleading answer to Congress by stating: "My response was clearly erroneous -- for which I apologize."
So just say you're sorry. It seems to have worked out well for Clapper, because congressional leaders are not calling for him to be criminally prosecuted. Instead, they are just focused on pursuing you for revealing details about the spying program that Clapper was hiding from Congress.
So, Edward, you have a lot of options. Give it some thought. Maybe while enjoying some "pan seared pot stickers" at the T. G. I. Friday's in Terminal F.
But don't take too long, because I sense that you're just like the friend you let stay on your couch while he gets his life in order. Soon the Russians will soon want you to crash somewhere else.
Follow us on Twitter @CNNOpinion.
Join us on Facebook/CNNOpinion.
The opinions expressed in this commentary are solely those of Dean Obeidallah.