STORY HIGHLIGHTS
NEW: Heat advisories are in effect for New York City, parts of New England
NEW: The Southwest is also sweltering, even as temps should cool somewhat
NEW: Flood watches are in effect from the Gulf Coast to the Ohio River Valley
Arizona's massive wildfire could get rain but also wind gusts and lightning
(CNN) -- Hamburgers and hot dogs weren't the only things sizzling this Fourth of July.
This time of year, triple-digit temperatures are the norm in the Southwest. And people in Arizona, Nevada and parts of California who celebrated America's 237th birthday weren't let down on Thursday: Highs went well past 100, as they have for the past week and then some.
But the Northeast? That part of the U.S.A. has been in a seemingly endless rinse cycle for much of the past two weeks, beset by rainy day after rainy day.
Those rain clouds, though, took a holiday on Thursday. The sun came out and so did the heat. The National Weather Service issued heat advisories through Thursday night for parts of four New England states because heat indexes -- how hot it feels, accounting for humidity -- reached or surpassed 100 degrees.
Those conditions became an issue on Boston's Esplanade, which is along the Charles River across from Cambridge and the site of the city's hallmark July 4th Boston Pops concert and fireworks show.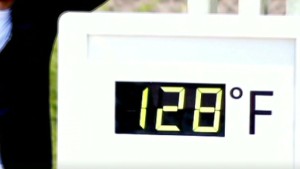 When will record-breaking heat wave end?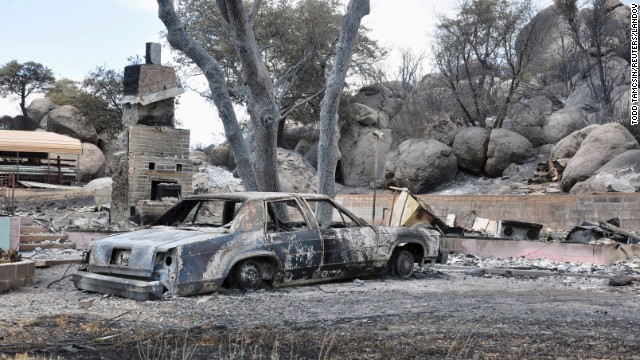 A deadly wildfire leaves behind little but a burned-out car and the remains of a house in a Yarnell, Arizona, neighborhood on Wednesday, July 3. The fire started a week ago near Yarnell, apparently because of lightning strikes. Nineteen firefighters were killed Sunday, June 30, battling the blaze northwest of Phoenix.
An aerial overview shows the devastation in Yarnell on July 3. Crews have begun making progress on the wildfire, which reportedly was 80% contained by Thursday night, July 4.
Smoke from the Yarnell Hill Fire is visible from a distance on a road to Yarnell on Monday, July 1.
Local firefighters embrace July 1 at a Prescott, Arizona, memorial service for the 19 firefighters killed in the Yarnell Hill Fire, northwest of Phoenix.
A couple embraces during the Prescott memorial service for the fallen fighters on July 1. The elite team members' deaths on Sunday, June 30, marked the deadliest day for firefighters since the 9/11 attacks.
Members of the community give a standing ovation as local firefighters arrive at the July 1 memorial service at Embry-Riddle Aeronautical University in Prescott.
Toby Schultz lays flowers on July 1 at the fence of the fire station in Prescott, Arizona, the home base of 19 firefighters who died in the Yarnell Hill Fire.
Flowers hang on the fence outside the Granite Mountain Hot Shot Crew fire station on July 1.
Homes burn on Sunday, June 30, in Glenn Ilah, Arizona, near Yarnell.
A home burns in Yarnell, Arizona, on Sunday, June 30.
Prescott, Arizona, Fire Chief Dan Fraijo gives a news conference in Prescott confirming that 19 firefighters died while fighting the Yarnell Hill Fire on June 30.
A wildfire destroys homes in the Glenn Ilah area near Yarnell on June 30.
A wildfire burns homes near Yarnell on June 30.
Tanker 910 makes a retardant drop on the Yarnell Hill Fire to help protect the Double Bar A Ranch near Peeples Valley on June 30.
Firefighters move away from the Yarnell Hill Fire, near the town of Yarnell on June 30.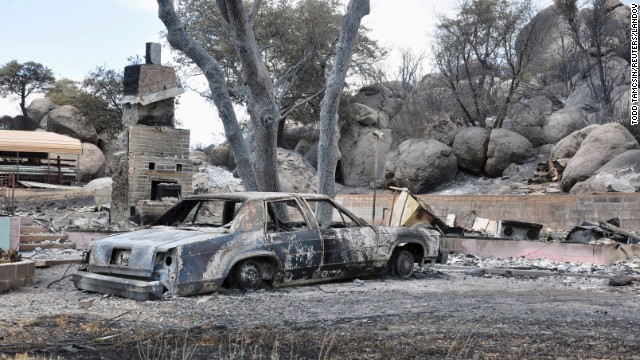 Photos: Arizona wildfire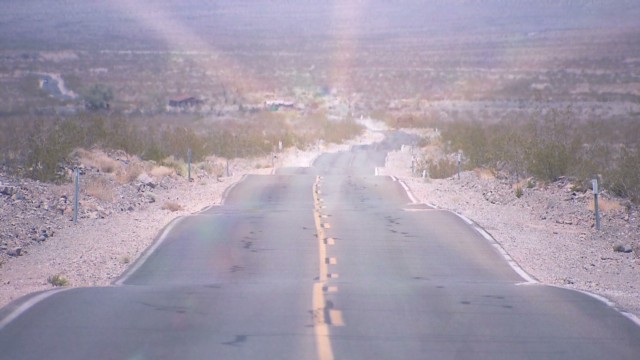 Western U.S. withers In heat wave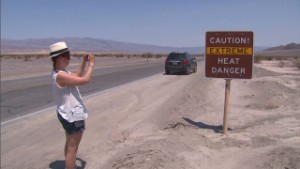 Avoiding heat stroke
Before 6 p.m. some 120 people had already sought assistance, treatment or evaluation from medical personnel along the Esplanade, said Boston Emergency Medical Services Chief James Hooley.
The first person seeking help at one of the seven medical tents being run by EMTs and paramedics came in around 10 a.m., Hooley said. Four people in for heat-related ailments were sent to a local hospital out of abundance of caution, he added.
The Northeast could be sweating for a little while longer. New York City, for instance, is under a heat advisory through Saturday. The combination of high temperatures and high humidity will make it feel like it's 95 degrees, which can be dangerous in urban locales that don't have air conditioning.
"Drink plenty of fluids, stay in an air-conditioned room, stay out of the sun and check up on relatives and neighbors," the weather service says.
The Northeast will be relatively cool compared with what the Southwest has ahead of it. Highs in Las Vegas are not expected to drop below 108 all week (though that's still cooler than Thursday). Phoenix will see similarly sweltering conditions, though there's a "slight chance of showers and thunderstorms" -- a rarity in these parts -- in the middle of next week, according to the National Weather Service.
From torrential rains to dangerous droughts
Folks in the Southeast and the Ohio River Valley know a thing or two about showers and thunderstorms. They got soaked by them all Independence Day, and those wet conditions could persist.
Flood watches are in effect from northern Ohio south to Alabama and extend east into states like West Virginia, the Carolinas and most of Georgia. They extend through Friday, if not longer, in areas that have already experienced days of soaking.
The wet stuff has prompted communities from Grove City, Ohio, to Franklin, Tennessee, to Decatur, Georgia, to postpone their July 4 celebrations, fireworks and all.
But some didn't let rain, rain and more rain deter them.
Take the thousands who turned out in Atlanta's Peachtree Road Race, the world's largest 10K, and ran through an intermittent rain.
Georgia's capital should get 3 to 4 inches of rain by the time this weekend's over, according to CNN meteorologist Pedram Javaheri.
While much of the Peach State had been mired in drought for years, that's not the case this year thanks to months like the last one, when about 10 inches of rain made it Atlanta's fourth wettest June ever, said Javaheri.
Extreme to exceptional drought conditions persist east of the Mississippi River, according to the U.S. Drought Monitor, which is a partnership of the University of Nebraska's National Drought Mitigation Center, the U.S. Department of Agriculture and the National Oceanic and Atmospheric Administration.
The worst conditions hold in parts of Texas, Oklahoma, Nebraska, New Mexico, Nevada and Arizona.
The latter is the site of the Yarnell Hill Fire about 75 miles northwest of Phoenix, where 19 firefighters died this week trying to curb the blaze.
Mother Nature hasn't been cooperating, with temperatures soaring into the high 90s and winds gusting stronger than 20 mph once again Thursday.
But there could be good news coming, at least: The thermostat is forecast to peak in the 80s through the weekend. And there's a 10% to 30% chance of showers and thunderstorms over that stretch -- though lightning from those storms could spark yet more fires.
CNN's Ed Payne, Tina Burnside, Michael Martinez and CNN meteorologist Chad Myers contributed to this report.