STORY HIGHLIGHTS
19 members of a "hotshot" team from Prescott died in an Arizona wildfire Sunday
Kevin Woyjeck was a son of a Los Angeles County fire captain
Woyjeck always looked "forward to becoming a firefighter like his dad," dad says
Andrew Ashcraft, 29, wanted to do hotshot work until he physically couldn't, mom says
(CNN) -- Joe Woyjeck last talked to his son Kevin, the outdoors enthusiast who took up his father's firefighting profession, on the phone just hours before Kevin died.
"He said, 'Dad, we got a fire in Yarnell, Arizona. ... I'll give you a call later,'" the elder Woyjeck told "Anderson Cooper 360" on Monday.
Joe Woyjeck is having a hard time accepting that he won't get that return call.
Kevin Woyjeck, 21, was one of 19 members of an elite Arizona firefighting unit who died Sunday while battling the Yarnell Hill wildfire, which has consumed more than 8,400 acres northwest of Phoenix.
The deaths are under investigation, but officials have said it appears the 19 were forced to lie down under fire shelters, blankets meant to protect against flames and heat, as a last resort against an inferno that overwhelmed them.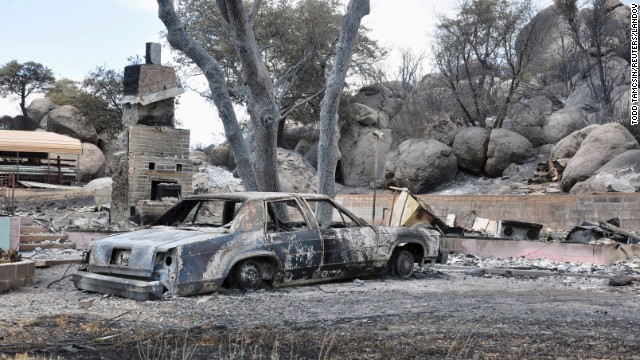 A deadly wildfire leaves behind little but a burned-out car and the remains of a house in a Yarnell, Arizona, neighborhood on Wednesday, July 3. The fire started a week ago near Yarnell, apparently because of lightning strikes. Nineteen firefighters were killed Sunday, June 30, battling the blaze northwest of Phoenix.
An aerial overview shows the devastation in Yarnell on July 3. Crews have begun making progress on the wildfire, which reportedly was 80% contained by Thursday night, July 4.
Smoke from the Yarnell Hill Fire is visible from a distance on a road to Yarnell on Monday, July 1.
Local firefighters embrace July 1 at a Prescott, Arizona, memorial service for the 19 firefighters killed in the Yarnell Hill Fire, northwest of Phoenix.
A couple embraces during the Prescott memorial service for the fallen fighters on July 1. The elite team members' deaths on Sunday, June 30, marked the deadliest day for firefighters since the 9/11 attacks.
Members of the community give a standing ovation as local firefighters arrive at the July 1 memorial service at Embry-Riddle Aeronautical University in Prescott.
Toby Schultz lays flowers on July 1 at the fence of the fire station in Prescott, Arizona, the home base of 19 firefighters who died in the Yarnell Hill Fire.
Flowers hang on the fence outside the Granite Mountain Hot Shot Crew fire station on July 1.
Homes burn on Sunday, June 30, in Glenn Ilah, Arizona, near Yarnell.
A home burns in Yarnell, Arizona, on Sunday, June 30.
Prescott, Arizona, Fire Chief Dan Fraijo gives a news conference in Prescott confirming that 19 firefighters died while fighting the Yarnell Hill Fire on June 30.
A wildfire destroys homes in the Glenn Ilah area near Yarnell on June 30.
A wildfire burns homes near Yarnell on June 30.
Tanker 910 makes a retardant drop on the Yarnell Hill Fire to help protect the Double Bar A Ranch near Peeples Valley on June 30.
Firefighters move away from the Yarnell Hill Fire, near the town of Yarnell on June 30.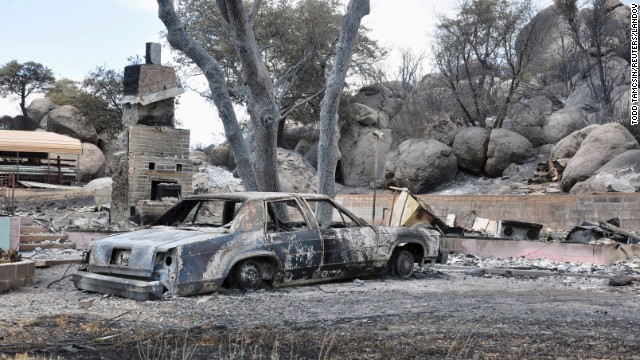 Photos: Arizona wildfire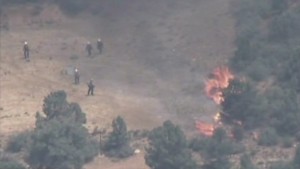 Fire chief: 'They're very dedicated'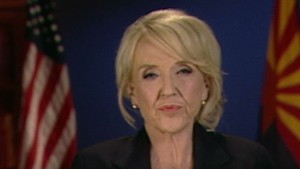 Brewer: They are truly heroes
Kevin Woyjeck, following in the footsteps of his father, a Los Angeles County Fire Department fire captain, joined the Prescott Fire Department's Granite Mountain Hotshots just three months ago, Joe Woyjeck said.
For Hotshot firefighters, no such thing as a routine wildfire
He appeared suited for a hotshot crew, a group of top-shelf wildfire battlers who are called to get close to the blaze, dig barriers and clear out the brush and other material that otherwise would fuel it.
"Always wanted to be a fireman. He loved the outdoors. Sleeping in the dirt was not a big deal to him; he actually enjoyed it, I think," Joe Woyjeck said, remembering a son who always had a fishing rod in his car. "Just a great kid, not a mean bone in his body ... always looking forward to becoming a firefighter like his dad.
"Words can't describe the loss that our family is feeling right now."
Kevin Woyjeck wasn't the only firefighter's son in the Granite Mountain crew. Christopher MacKenzie, 30, was the son of Mike MacKenzie, a retired captain for the California Department of Forestry and Fire Protection.
The Granite Mountain Hotshots were a largely youthful group:14 were in their 20s. The eldest, unit superintendent Eric Marsh, was 43.
The 19 firefighters who were killed Sunday
Also killed Sunday were: Andrew Ashcraft, 29; Robert Caldwell, 23; Travis Carter, 31; Dustin Deford, 24; Grant McKee, 21; Sean Misner, 26; Scott Norris, 28; Wade Parker, 22; John Percin, 24; Anthony Rose, 23; Jesse Steed, 36; Joe Thurston, 32; Travis Turbyfill, 27; William Warneke, 25; Clayton Whitted, 28; and Garret Zuppiger, 27.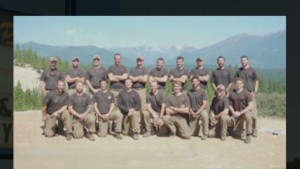 Remembering the fallen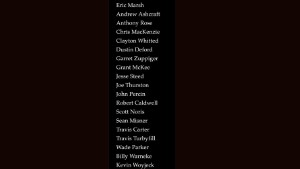 Remembering Hotshots firefighters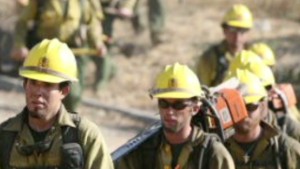 What is a Hotshot firefighter?
"It's a younger man's game," Prescott Fire Chief Dan Fraijo told reporters Monday. "These people keep themselves in exceptional condition. They have considerable weight to carry, and they walk (miles) to get to strategic locations."
The physical challenge appealed to Ashcraft, a father and husband who wanted to be a firefighter since middle school.
Ashcraft "wanted to do hotshot work until he physically no longer could do it" and trained feverishly, said his mother, Deborah Pfingston.
Deployed for the summer, the group missed their families but enjoyed the camaraderie, Pfingston told CNN on Monday.
"They loved each other. It was almost a band of brothers. These guys ate together, they slept on the ground together when they were fighting fires, these were his comrades," she said.
The group's website speaks to their fitness: "Environmental extremes, long hours, bad food, and steep, rugged terrain, demand that we train early and often by running and hiking, doing core exercises, yoga, and weight training."
Joe Woyjeck said his son "wanted to be in the weeds, because I started out as a wildland firefighter."
"He worked out as a cross country runner, (but) he didn't even excel in running until he graduated from high school, because he knew the hotshot thing, you had to be the best," he said.
Now, the elder Woyjeck says he and his wife feel stuck in a sleepless nightmare, coming to terms with their loss.
"My wife and I and our daughter and my other son have kind of sheltered ourselves from the exact incident," he said. "When the time is right, we'll dig in and figure out exactly what happened."
CNN's Brian Todd contributed to this report.
Watch Anderson Cooper 360° weeknights 8pm ET. For the latest from AC360° click here.