Superstar Messi pays $13 million tax bill but still faces prosecution
updated 10:32 AM EDT, Tue June 25, 2013
STORY HIGHLIGHTS
Lionel Messi has paid $13 million in taxes for period 2010-2011
Barcelona star still being prosecuted for alleged tax fraud between 2007-2009
Messi's lawyer refusing to take phone calls from journalists Tuesday
Football star could face final bill of $36.7 million
(CNN) -- International soccer star Lionel Messi has paid €10 million ($13 million) in taxes to cover the tax period 2010-2011, prosecutors in Barcelona, Spain, told CNN Tuesday, but efforts to prosecute him for alleged tax fraud from 2007 to 2009 are still going ahead.
Messi's payment does not affect the existing investigation into the alleged tax fraud, said Jose Miguel Compan, a spokesman for the Barcelona prosecutor's office.
Messi's lawyer, Cristobal Martell, is not taking any calls from journalists, his office said Tuesday.
Read: Messi to appear in court
Compan said Messi's lawyers had not approached prosecutors about making a deal to settle the earlier tax claim.
Any deal would have to involve Messi admitting guilt, paying the amount he owes, and a fine of two to six times as much as the outstanding amount.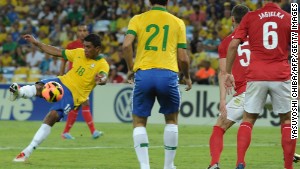 Spotlight on Paulinho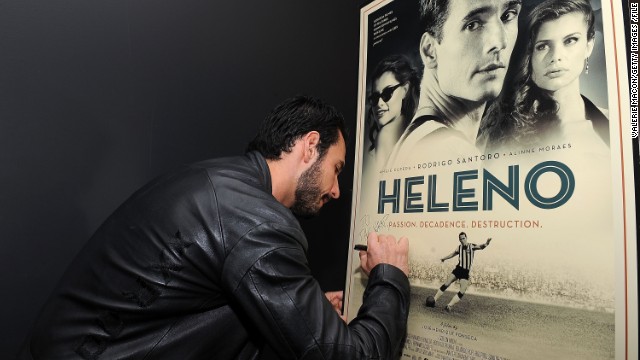 Actor Rodrigo Santoro signs a poster for the film "Heleno", in which he plays the mercurial striker. A destructive personality, together with illness and drug problems prevented Heleno from becoming one of Brazil's greatest ever players. But he helped pave the way for some of the world's greatest soccer icons...
Ask many Brazilians who is the greatest footballer of all time and their answer will be simple: "Pele." The striker won three World Cups with Brazil between 1958 and 1970 and is his country's leading goalscorer with 77 goals from 92 caps.
Most football fans would say Argentina's Diego Maradona is the only player who can rival Pele for the title of greatest ever. In Brazil, however, Garrincha is regarded as the only player who comes close to the great man. The tricky winger was a key part of Brazil's World Cup triumphs in 1958 and 1962. Sadly, Garrincha struggled with alcohol problems and died of liver cirrhosis aged 49.
After a Pele-inspired triumph in 1970, Brazil would wait 24 years before lifting the World Cup again. Although the 1980s was a barren decade in terms of trophies for Brazil, the team which the South Americans sent to the 1982 World Cup is heralded as one of the most entertaining in history. Central to its free-flowing, attacking style was Zico, a midfielder of considerable craft and guile who collected 72 caps between 1976 and 1988.
When Brazil finally won the World Cup for a fourth time in 1994 in the U.S., the team was derided by some for being too functional. In a team short of star quality, striker Romario was the shining light, scoring five goals as Brazil lifted the trophy thanks to a penalty-shootout victory over Italy.
Ronaldo watched on as Romario fired Brazil to victory in 1994, four years later he was the star man at France 1998. Brazil lost the final 3-0 to the hosts, with mystery surrounding their starting 11 as Ronaldo was left out of, then reinstated to, the team for the deciding match at the Stade de France. Ronaldo's redemption arrived in 2002, when he scored both goals as Brazil beat Germany 2-0 to lift the World Cup for a fifth time.
While Ronaldo was the star man in Japan and South Korea, he was ably supported by flamboyant playmaker Ronaldinho. Ronaldinho's performance in the World Cup earned him a move to Barcelona in 2003, where he went on to win the European Champions League in 2006. He was twice named FIFA World Player of the Year.
The latest Brazilian tipped for stardom is Neymar, who recently followed in Ronaldinho's footsteps by joining Barcelona. All eyes will be on the forward when Brazil host the World Cup in 2014. Neymar has made a good start to Brazil's Confederations Cup campaign, scoring two goals in two matches.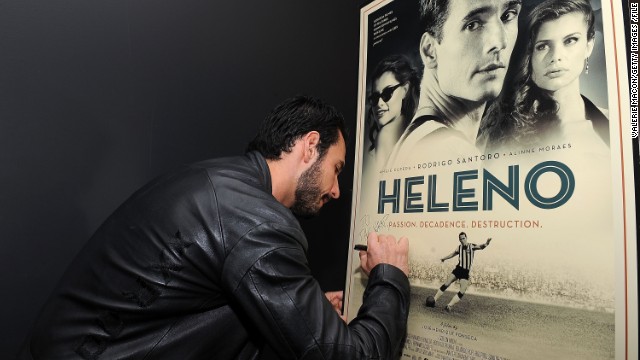 Brazil's greatest footballers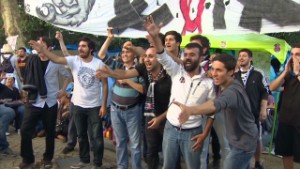 Turkey's football fans join protest
That could total €12 million ($15.7 million) to €28 million ($36.7 million).
Messi and his father, who is also a target of the investigation, are due to appear in court on September 17.
The four-time world player of the year and his father Jorge Horacio Messi are suspected of defrauding Spanish tax authorities of more than $5 million between 2006 and 2009. They deny the charges.
Read: Messi under investigation
The 26-year-old is was listed as the 10th highest-paid athletes in the world by business magazine Forbes with earnings of $41 million.
Messi took to his Facebook website page to deny the charges earlier this month.
"We have just known through the media about the claim filed by the Spanish tax authorities," read the statement in Spanish and English.
"We are surprised about the news, because we have never committed any infringement.
"We have always fulfilled all our tax obligations, following the advice of our tax consultants, who will take care of clarifying this situation."