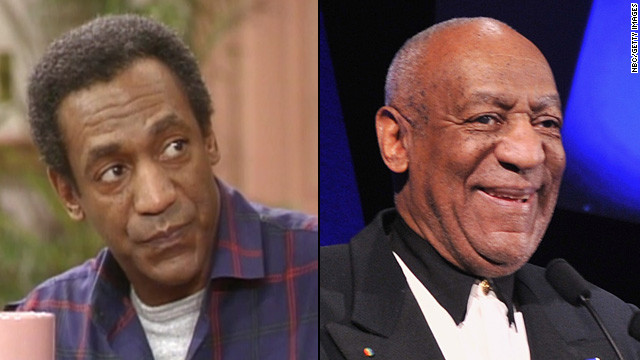 After playing Cliff Huxtable on "The Cosby Show," Bill Cosby starred in "The Cosby Mysteries," "Cosby" and hosted "Kids Say the Darnedest Things" on top of starring in a number of films. Now, one of America's favorite TV dads and comedians is returning to TV with a new family sitcom. See what the rest of the "Cosby Show" cast has been up to:
We've missed having Tempestt Bledsoe in our living rooms since she played "The Cosby Show's" Vanessa Huxtable. We had her back temporarily in 2012 with NBC's short-lived "Guys With Kids," on which the actress played a working, no-nonsense mom like her former TV mother Clair Huxtable.
When Malcolm-Jamal Warner's run as Theo Huxtable ended, the actor lent his voice to the popular educational cartoon "The Magic School Bus." He's starred in series including "Malcolm & Eddie," "Jeremiah" and "Listen Up," and released two albums. In recent years, he's popped up everywhere from "The Michael J. Fox Show" to TNT's "Closer" spinoff, "Major Crimes."
Lisa Bonet appeared in "Enemy of the State," "High Fidelity" and "Biker Boyz" after her turn as Denise Huxtable. She'll next appear in the drama "Road to Paloma" with husband Jason Momoa. Bonet and her daughter with Lenny Kravitz, Zoë, have appeared in "It's Kind of a Funny Story" and "X-Men: First Class."
Sabrina Le Beauf had roles in "Star Trek: The Next Generation," "Cosby" and the animated series "Fatherhood" after playing Sondra Huxtable on the NBC series. In 2009, she played Leila in the thriller "The Stalker Within."
In 1986, at just 6 years old, Keshia Knight Pulliam received an Emmy nomination for outstanding supporting actress for her role as Rudy Huxtable. She appeared in 2005's "Beauty Shop" and "The Gospel," as well as 2009's "Madea Goes to Jail." She played Miranda on Tyler Perry's "House of Payne" and competed on reality shows like "Celebrity Fear Factor" and "The Mole."
Joseph C. Phillips appeared on "The District" and "General Hospital" after playing Martin, Olivia's dad and Denise's husband. Phillips, who has guest-starred on "The Secret Life of the American Teenager," most recently appeared in Chris Stokes' "Boogie Town."
Olivia is just one of Raven-Symoné's many cheek-pinching roles. She appeared in "The Little Rascals," on "Hangin' with Mr. Cooper," in two "Doctor Dolittle" films and the TV movie "Zenon" before starring in "That's So Raven." She later headlined the short-lived "State of Georgia" and played Deloris Van Cartier in "Sister Act" on Broadway.
Since playing Sondra's husband Elvin, Geoffrey Owens has guest-starred on series like "The Secret Life of the American Teenager" and "It's Always Sunny in Philadelphia." Owens now teaches an acting class at New York City's HB Studio and recently appeared on Broadway with Orlando Bloom in a production of "Romeo and Juliet."
Erika Alexander traded in Pam Tucker for Maxine Shaw when she started work on "Living Single" in 1993. After the show's five seasons, Alexander appeared on "Judging Amy," "Street Time" and "In Plain Sight." She most recently guest-starred on "Low Winter Sun" and "Last Man Standing."
Earle Hyman has appeared on "All My Children," "Cosby" and "Twice in a Lifetime" since playing Cliff's dad Russell on "The Cosby Show."
Clarice Taylor, who played Cliff's mom Anna, appeared in "Sommersby" and "Smoke" after the series went off the air in 1992. Taylor died in 2011 at 93.
'The Cosby Show': Where are they now?
Tempestt Bledsoe
Phylicia Rashad
Malcolm-Jamal Warner
Lisa Bonet
Sabrina Le Beauf
Keshia Knight Pulliam
Joseph C. Phillips
Raven-Symoné
Geoffrey Owens
Erika Alexander
Earle Hyman
Clarice Taylor
(CNN) -- Here's a look at the life of comedian and actor Bill Cosby.
Personal: Birth date: July 12, 1937
Birth place: Philadelphia, Pennsylvania
Birth name: William Henry Cosby, Jr.
Father: William Henry, Sr., U.S. Navy mess steward
Mother: Anna (Hite) Cosby
Marriage: Camille (Hanks) Cosby (January 25, 1964-present)
Children: Evin, August 27, 1976; Ensa, April 8, 1973; Ennis, April 15, 1969-January 16, 1997; Erinn, July 23, 1966; Erika, April 8, 1965
Education: Attended Temple University, 1961-1962; University of Massachusetts at Amherst, M.A, 1972; University of Massachusetts at Amherst, Ed.D, 1977
Military service: U.S. Navy, 1956-1960
Other Facts: Spokesperson for Jell-O for 25 years, beginning in 1974.
All of his children have names beginning with an E, to represent excellence.
Nominated for 17 Grammy Awards and has won nine.
Nominated for eight Primetime Emmy Awards and has won four.
Timeline: 1956 - Drops out of high school and enlists in the U.S. Navy. During his time in the Navy, Cosby earns his high school diploma through a correspondence course.
1961 - Wins a track and field scholarship to Temple University. While at school, he gets his first job telling jokes while tending bar.
1962 - Leaves school and moves to New York City to work as a comedian at the Gaslight Café.
1963 - Releases his first recording, "Bill Cosby Is a Very Funny Fellow ... Right!"
1964 - Releases his second album, "I Started Out As a Child," which wins a Grammy for Best Comedy Performance.
1965-1968 - Plays Alexander Scott, an undercover CIA agent, on the NBC show "I Spy." Wins three Best Actor Emmy Awards in a row from 1966 to 1968.
1969 - Wins an Emmy Award for Outstanding Variety or Musical Program for "The Bill Cosby Special."
1969 - 1971 - Plays Chet Kincaid, a P.E. teacher on the NBC program "The Bill Cosby Show."
1972-1984 - "Fat Albert and the Cosby Kids" runs on television.
September 20, 1984 - "The Cosby Show" debuts on NBC. Cosby plays Dr. Heathcliff Huxtable.
1984-1992 - "The Cosby Show" runs on NBC.
October 3, 1992 - Is inducted into the Academy of Television Arts and Sciences Hall of Fame.
1996-2000 - Stars on the television sitcom "Cosby." Phylicia Rashad again co-stars as his character's wife.
January 16, 1997 - Cosby's only son, Ennis, is robbed and murdered on a Los Angeles highway after he stops to fix a flat tire.
July 1997 - Autumn Jackson, who claimed to be Cosby's illegitimate daughter, is found guilty of attempting to extort $40 million dollars from him. She is later sentenced to 26 months in prison.
July 1998 - Mikhail Markhasev is convicted of Ennis Cosby's murder. He is later sentenced to life in prison.
December 6, 1998 - Receives the Kennedy Center Honors.
July 9, 2002 - Is awarded the Presidential Medal of Freedom.
2003 - Receives the Bob Hope Humanitarian Award at the Emmy Awards.
January 2005 - Former Temple University employee Andrea Constand alleges that Cosby drugged and fondled her in January 2004.
February 2005 - Authorities announce that Cosby will not be charged in the Constand case, citing insufficient evidence.
March 2005 - Constand files a civil suit against Cosby. They settle out of court for an undisclosed amount in November 2006.
October 26, 2009 - Is awarded the Mark Twain Prize for American Humor.
November 23, 2013 - Cosby's first television comedy special in 30 years airs on Comedy Central.