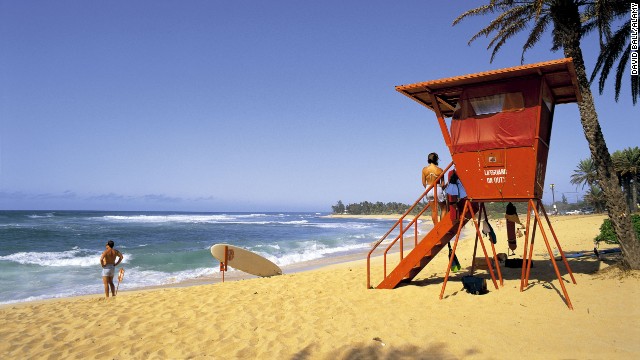 Sunset Beach is on the North Shore of Oahu and is considered the surfing capital of the world.
Chincoteague, Virginia, is the gateway to the Assateague Island National Seashore, a nature refuge that's home to wild ponies, herons, woodpeckers and foxes.
Boca Grande on the Gulf of Mexico is a real slice of Old Florida
Lubec, Maine, features a Victorian-style downtown, 97 miles of shoreline, two lighthouses and access to the former Roosevelt summer home on Campobello Island.
With its antiques shops and hiking trails, Gearhart, Oregon, is an in-the-know haven for Portland hipsters like Paige Powell and Gus Van Sant.
Santa Cruz, California, is home to the Beach Boardwalk amusement park and Henry Cowell Redwoods State Park.
Rehoboth Beach, Delaware, is home to art galleries and dance venues like the Rusty Rudder and Shag.
Visitors to Silver Lake Sand Dunes, Michigan, can ride beach buggies, tour farmers' markets and take in a massive July 4th fireworks show.
Rockport, Texas, features the Aransas National Wildlife Refuge, beaches along nearby Matagorda Island and a 1,000-year-old oak known as "the Big Tree."
Gulf Shores, Alabama, is close to the Bon Secour National Wildlife refuge and is a mainstay of the American seafood industry.
Avila, California's bay location gives it less fog than its neighboring towns.
Sunset Beach, Hawaii
Chincoteague, Virginia
Boca Grande, Florida
Lubec, Maine
Gearhart, Oregon
Santa Cruz, California
Rehoboth Beach, Delaware
Silver Lake Sand Dunes, Michigan
Rockport, Texas
Gulf Shores, Alabama
Avila, California
STORY HIGHLIGHTS
A nurse said that the number one regret of dying men is that they wished they worked less
Dean Obeidallah: I'm a workaholic, but I was profoundly affected by the dying men's remorse
He says he really enjoys work and can't stop to smell the roses, but he will try to slow down
Obeidallah: Relaxing has health benefits and can make you happier, so go for it if you can
Editor's note: Dean Obeidallah, a former attorney, is a political comedian and frequent commentator on various TV networks including CNN. He is the editor of the politics blog The Dean's Report and co-host of a new CNN podcast "The Big Three" that looks at the top three stories of the week. Follow him on Twitter @deanofcomedy.
(CNN) -- "Stop and smell the roses."
If you're like me -- and the millions of other workaholics in America -- this line elicits an immediate eye roll and a visceral reaction of: "You have got to be kidding me. How can I stop and smell the roses with all the work I need to get done?!"
What can I say? I work a lot and I enjoy it. I barely stop working on vacations. My body may be sitting on a beautiful beach, but my mind will still be racing ahead planning my next work-related move like I'm a player in the career version of, "Game of Thrones."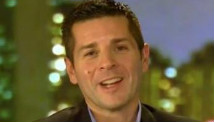 Dean Obeidallah
But then I read an article a few months ago that had a profound impact on me. This article shared the observations of a nurse who had cared for dying patients on their deathbed. She documented their regrets as they reflected upon their lives and their impending demise.
Did these people -- faced with their own mortality -- express their disappointment over not putting in more hours at work? Did they lament over work-related e-mails they wished they had answered or express remorse over business meetings they missed attending?
Nope. In fact, she found the opposite. The No.2 most common regret expressed to the nurse -- and the number one regret of men under her care -- was: "I wish I hadn't worked so hard." As the nurse noted, "This came from every male patient that I nursed. They missed their children's youth and their partner's companionship."
The nurse also shared the other common regrets articulated by her patients, such as their disappointment in not pursing their dreams, failing to have the courage to express their true feelings and not allowing themselves to be happy.
But of all of these, the one that struck me the deepest was: "I wish I hadn't worked so hard." I thought about this for a while, letting this deathbed regret percolate in my mind.
My wiring is to work all the time -- partly because I actually enjoy it (or at least I believe I do) and partly because I inherited my Palestinian father's immigrant work ethic. (Which is tempered slightly by my mother's Italian culture that emphasizes enjoying life.)
I wondered if it would be possible for me to truly "stop and smell the roses"? After a great deal of introspection, I came to this candid conclusion: No, I couldn't -- and I doubt others like me could either.
But I do believe that I'm capable of "slowing down and smelling a rose or two." So this summer, I have decided to carve out moments from my work in the areas of standup comedy, writing and producing to relax a bit -- maybe even have some semblance of a social life.
For those not swayed yet to join my "smell a rose or two this summer" campaign, you should be aware that there are actual tangible benefits to giving yourself some down time.
As the Mayo Clinic notes, simple relaxation can reduce stress and improve your health. Take a yoga class, meditate or learn muscle relaxation techniques that literally only take a few minutes a day to perform -- these all help reduce stress.
And for those who will only consider relaxing more because it means you will be better at your job, you are in luck.
A study in the Journal of Epidemiology found that people who worked 35 to 40 hours per week, as opposed to 55-plus hours, were better at problem-solving and had better short-term memory. Bottom line: Lowering hours worked per week can make you more productive.
But wait, there's more: A 2012 study, which examined the actual benefits of "stopping to smell the roses," found that people who appreciated the blessings in their lives tended to be happier. Thus, appreciating the "roses" in your life -- be they relationships, family, or even the beauty of nature -- will likely lift your spirits and increase your happiness.
The summer of 2013 officially begins this week. What's going to be for you this summer? More work, more e-mails, more meetings?
Or will it be a summer where you allow yourself to slow down a bit -- just a bit -- to have some fun, to relax and to appreciate the nice things in your life?
I think it's best put by a famous line from the movie, "Inception": "Do you want to take a leap of faith, or become an old man [or old woman], filled with regret, waiting to die alone?"
I have made my choice. What about you?
Follow us on Twitter @CNNOpinion.
Join us on Facebook/CNNOpinion.
The opinions expressed in this commentary are solely those of Dean Obeidallah.