STORY HIGHLIGHTS
Jackson lawyers tell judge Paris is unavailable for live testimony because she's hospitalized
AEG Live lawyers show jurors video of Paris and Prince Jackson depositions
Jackson chef Kai Chase reveals intimate details of Michael Jackson's life with his children
Paris is "devastated and lost" four years after father's death, Chase says
Los Angeles (CNN) -- Paris and Prince Jackson made their first appearances Tuesday in the wrongful death trial against their father's last concert promoter.
AEG Live lawyers played short video clips from the depositions of Michael Jackson's oldest children in court to counter testimony from their chef.
Kai Chase, who cooked for the singer and his three children in the last months of his life, had described what she said was Jackson's physical deterioration just before his death.
Jackson was strong, healthy and active in April, but was so weak by June that Prince, then 12, had to help his father walk up stairs, Chase testified.
Chase also repeated the testimony she gave in the criminal trial of Dr. Conrad Murray about the day Jackson died.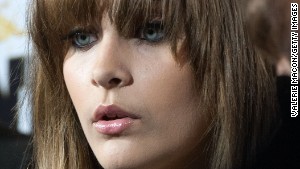 Paris Jackson's 'cry for help'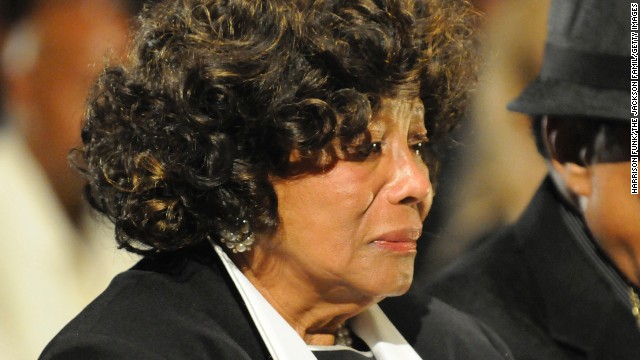 Katherine Jackson: Michael's mother, 82, was deposed for nine hours over three days by AEG Live lawyers. As the guardian of her son's three children, she is a plaintiff in the wrongful death lawsuit against the company that promoted Michael Jackson's comeback concerts.
Kenny Ortega: He was chosen by Michael Jackson and AEG Live to direct and choreograph the "This Is It" shows. Ortega, who choreographed for Jackson's "Dangerous" and "HIStory" tours, testified at Dr. Conrad Murray's criminal trial that "Jackson was frail" at a rehearsal days before his death.
Dr. Conrad Murray: He was Michael Jackson's personal physician in the two months before his death, giving him nightly infusions of the surgical anesthetic that the coroner ruled led to his death. Murray, who is appealing his involuntary manslaughter conviction, has sworn that he would invoke his Fifth Amendment protection from self-incrimination and refused to testify in the civil trial. There is a chance that Murray will be brought into court from jail to testify outside the presence of the jury to allow the judge to determine if he would be ordered to testify.
Joe Jackson: Michael's father, 84, is on the witness list for the trial and may testify. The Jackson family patriarch, who lives in Las Vegas separately from his wife, has suffered several ministrokes in the last year, which some close to him say have affected him.
Prince Jackson: Michael's oldest son is considered a key witness in the Jacksons' case against AEG Live, since he is expected to testify about what his father told him about the concert promoter in the last days of his life. Prince, who turned 16 in February, is becoming more independent -- he now has a driver's license and jobs.
Paris Jackson: Michael's daughter, who turned 15 on April 3, is on the list of witnesses and was questioned by AEG Live lawyers for several hours on March 21 about her father's death. Paris is an outspoken teen who often posts messages to her 1 million-plus Twitter followers.
Blanket Jackson: Although AEG Live asked the judge to order Blanket, 11, to sit for a deposition, and he is one of the four plaintiffs suing them, Michael's youngest son will not be a witness in the trial. His doctor submitted a note to the court saying it would be "medically detrimental" to the child.
Randy Phillips: He's president of AEG Live, the concert promoter that contracted with Michael Jackson for his "This Is It" comeback shows set to start in London in July 2009. The Jackson lawsuit says Phillips supervised Dr. Conrad Murray's treatment of Jackson in the weeks before his death, making the company liable for damages. E-mails between Phillips and other executives showed they were worried about Jackson's missed rehearsals and sought Murray's help getting him ready.
Kevin Boyle: The Los Angeles personal injury lawyer is leading the Jackson team of at least six attorneys in the wrongful death suit against AEG Live. One of his notable cases was a large settlement with Boeing on behalf of two soldiers injured when their helicopter malfunctioned and crashed in Iraq.
Perry Sanders, Jr.: Katherine Jackson's personal lawyer is helping steer the Jackson matriarch through her relations with her son's estate, probate court and the wrongful death suit. He is also known for representing the family of Biggie Smalls in their suit against the city of Los Angeles over the rapper's death investigation.
Marvin Putnam: He's the lead lawyer for AEG Live, defending against the wrongful death suit. The primary focus of his legal practice is "media in defense of their First Amendment rights," according to his official biography.
Philip Anschutz: The billionaire owner of AEG, parent company of AEG Live, is on the Jacksons' witness list. He is the force behind the effort to build a football stadium in downtown Los Angeles to lure a National Football League team to the city. He recently pulled his company off the market after trying to sell it for $8 billion.
Tim Leiweke: He was recently fired as AEG's president as Philip Anschutz announced he was taking a more active role in the company. The Jackson lawyers say Leiweke's e-mail exchanges with executives under him concerning Michael Jackson's health are important evidence in their case.
Paul Gongaware: The AEG Live co-CEO worked closely with Michael Jackson as he prepared for his comeback concerts. He testified at Dr. Conrad Murray's criminal trial that he contacted the physician and negotiated his hiring at the request of Jackson. AEG lawyers say it was Jackson who chose, hired and supervised Murray. Gongaware knew Jackson well, having been tour manager for the singer in previous years.
John Branca: He's one of two executors of Michael Jackson's estate. Branca was Jackson's lawyer until about seven years before his death. He said Jackson rehired him just weeks before he died.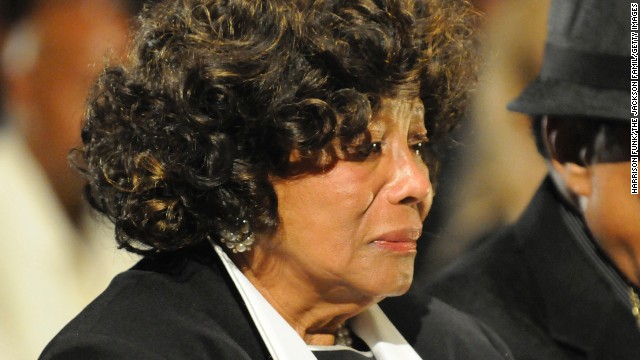 Who's who in Jackson trial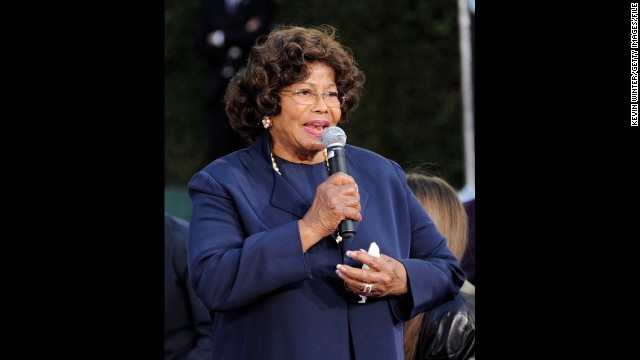 Katherine Jackson is the matriarch of the Jackson family. Here she attends the hand and footprint ceremony for son Michael at Grauman's Chinese Theatre in January 2012 in Los Angeles.
Joseph Walker "Joe" Jackson is the patriarch of the Jackson family. He's pictured at a March 2011 press conference in Madrid, Spain.
Maureen Reillette "Rebbie" Jackson is Joe and Katherine's oldest child. She scored a hit in the 1980s with the song "Centipede." She has three children: Stacee, Yashi and Austin "Auggie" Brown. Here she attends the world premiere of "Michael Jackson: The Life of an Icon" in London in November 2011.
Yashi Brown, Rebbie Jackson's second child, is a poet and advocate on mental health issues.
Rebbie Jackson's youngest, Austin "Auggie" Brown, is a musician. He's pictured at a December 2012 benefit in Hollywood.
Sigmund Esco "Jackie" Jackson, center, is the second of Joe and Katherine's children. He has two children with Enid Spann: Sigmund Esco "Siggy" Jackson Jr. and Brandi Jackson. Here he performs with brothers Tito, left, and Marlon Jackson in Los Angeles in July 2012.
Toriano Adaryll "Tito" Jackson, the third of the Jackson children, has three sons: Toriano Adaryll "Taj"Jackson Jr., Taryll Adren Jackson and Tito Joe "TJ" Jackson, who are members of the group 3T. Tito Jackson performs in Liverpool, England, in 2009.
Toriano Adaryll "Taj" Jackson Jr., Tito Jackson's oldest son, is part of the group 3T. Here he performs in Cardiff, Wales, in October 2011.
Taryll Adren Jackson, Tito Jackson's middle son, performs with his bothers in memory of his uncle, Michael, in 2011.
Tito Joe "TJ" Jackson performs in honor of his uncle, Michael.
Jermaine La Jaune Jackson is the fourth of Joe and Katherine's children. He has seven children. With Hazel Gordy, Jackson had three children: Jermaine Lu Juane Jr., Autumn Joy and Jaimy. He had two children with Margaret Maldonado: Jeremy and Jourdynn. His two youngest children, Jaffar and Jermajesty, were born to Alejandra Oaziaza. He has no children with his current wife, Halima Rashid. Jackson and Rashid are pictured at the Royal Festival Hall in London in October 2010.
La Toya Yvonne Jackson, the fifth of Joe and Katherine Jackson's children, attends the world premiere of "Dancing In Jaffa" at the Tribeca Film Festival in New York in April. She is one of the film's executive producers.
Marlon David Jackson was born a year before brother Michael Jackson. He has three children with Carol Parker: Valencia, Brittany and Marlon David Jr.
Pop superstar Michael Jackson, the most famous of Joe and Katherine's children, had three kids. He fathered his first two, Prince Michael Joseph Jackson Jr. and Paris Katherine Jackson, with Deborah Jeanne Rowe. His youngest, Prince Michael Joseph "Blanket" Jackson II, was born to an unidentified woman. The singer died in 2009.
Prince Michael Joseph Jackson Jr. attends a baseball game in August 2012 during a visit to his late father's hometown of Gary, Indiana.
Paris Jackson attends a party at the Regent Beverly Wilshire Hotel in Beverly Hills, California, in October 2012.
Prince Michael Joseph "Blanket" Jackson attends the Las Vegas premiere of "Michael Jackson: The Immortal World" by Cirque du Soleil in December 2011. He is Michael Jackson's youngest son.
Steven Randall "Randy" Jackson is the second-youngest of Joe and Katherine Jackson's children. He has four children: Steveanna, Genevieve, Donte and Steven Randall Jr. Alejandra Oaziaza is the mother of the latter three. She later married and had two children with Randy's brother Jermaine.
Genevieve Jackson, pictured in November 2011, is Randy Jackson's second child.
Janet Damita Jo Jackson is the youngest of Joe and Katherine Jackson's children. The pop star has no children. She was briefly married to singer James DeBarge before secretly marrying dancer Rene Elizondo in 1991. The couple divorced in 2000, and she married businessman Wissam Al Mana in 2012. She's pictured performing at the Sydney Opera House in 2011 in Australia.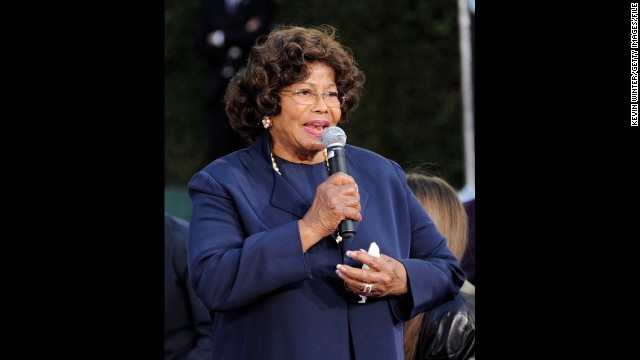 Photos: All in the Jackson family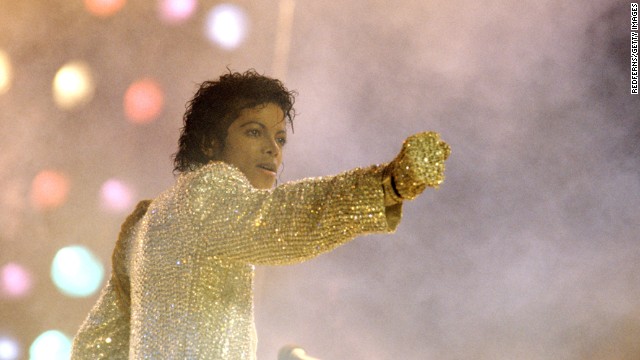 The death in 2009 of superstar Michael Jackson, who died of cardiac arrest at the age of 50, sent shockwaves around the world.
The Jackson 5 perform on a TV show circa 1969. From left, Tito Jackson, Marlon Jackson, Michael Jackson, Jackie Jackson and Jermaine Jackson.
Michael Jackson quickly became the stand out star of the Jackson 5. Here he performs onstage circa 1970.
Michael Jackson poses during a portrait session in Los Angeles in 1971.
Michael Jackson performs with The Jacksons in New Orleans on October 3, 1979.
Jackson achieved superstardom with his solo career in the 1980s. Here Jackson is shown on stage in Kansas in 1983.
Michael Jackson performs on stage circa 1990.
Jackson broke a world record during the Bad tour in 1988 when 504,000 people attending seven sold-out shows at Wembley Stadium in London.
Jackson perfoms in concert circa 1991 in New York City.
Known for his dance moves, Jackson is seen here jumping in the air while performing during the Dangerous tour in 1992.
Michael Jackson performs in Rotterdam, Netherlands.
Jackson performs with his brothers.
Jackson performs during the Bad tour at Wembley Stadium in London.
Jackson performs during the taping of "American Bandstand's 50th: A Celebration" in 2002.
Michael Jackson earned the Legend Award during the MTV Video Music Awards in Tokyo in 2006.
Jackson is seen in this handout photo provided by AEG Live on June 23, 2009, two days before his death, rehearsing at the Staples Center in Los Angeles.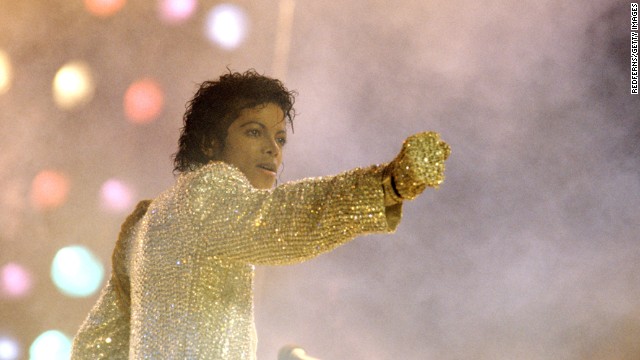 Photos: Michael Jackson, King of Pop
But her most dramatic words were about how Michael Jackson's death affected his children -- Prince, Paris and Blanket Jackson, for whom she now cooks at their grandmother's home.
"They talk about their father a lot," Chase said. "It's just something that they'll never get over -- the love and how much they miss their father."
Jackson's mother and three children are suing AEG Live, contending the concert promoter was liable in his death because it negligently hired, retained or supervised Murray, who was convicted of involuntary manslaughter.
Murray told police he used the surgical anesthetic propofol to treat Jackson's insomnia. The coroner ruled propofol killed him.
AEG Live lawyers argue Jackson chose and supervised Murray, and their executives had no way of knowing the doctor was using the dangerous treatment.
Watch: Anderson Cooper interviews Conrad Murray
Paris testifies
The day Paris Jackson attempted suicide, AEG Live lawyers told reporters they couldn't promise not to use the 15-year-old's testimony in their defense. Since Paris is one of the plaintiffs, they were able to compel the teen to sit for two days of questioning in March.
Jackson lawyers, however, told the judge Tuesday that Paris is unavailable to appear in person since she is still being treated in a hospital. AEG Live is able to use the video recording of her deposition, which they began doing Tuesday afternoon.
The first clip shown to jurors was an answer to a question by AEG Live lawyer Marvin Putnam about former Jackson nanny Grace Rwaramba, who was fired two months before Jackson's death.
"My dad didn't like her, so he tried to, like, keep her away from us," Paris said. "So he sent her on errands a lot."
Her father was reluctant to fire Rwaramba because "he felt bad because she didn't really have a lot of money," she testified.
"He said she was sneaky and she wasn't an honest person and she lied a lot," Paris said.
Paris related an incident that happened when she was "really young." She prefaced the story by saying it was "real creepy" and "this is going to freak you out."
The nanny would sneak into a doctor's hotel room and "he'd wake up and she'd be in his bed," Paris said. "So, yeah, it's kind of creepy." It was unclear whose bed Paris was referring to since it was an isolated clip played without context.
Putnam asked her why her father didn't just make the nanny stay away. "He sent her to India to get some stuff," Paris said. "She kept coming back."
The AEG Live defense team apparently played the video to counter Chase's testimony about Rwaramba, who is expected to be a key Jackson witness later in the trial.
Chase, in testimony Wednesday, suggested that Paris' account of Rwaramba was influenced by her feeling of abandonment caused by the nanny's departure from her life just before her father's death.
"The children felt abandoned," Chase said. "They weren't happy."
"This was the mother they knew," Chase said of Rwaramba. "She was there when they were born."
Rwaramba is back in her life in recent weeks following Paris' hospitalization, she said.
"She's turned to her grandmother," Chase said. "She's turned to Grace and her biological mother, Debbie Rowe."
Paris' 'Daddy days'
"Being Daddy's little girl, she was devastated, devastated and lost," said Chase, who was with Paris every day until her attempted suicide on June 4, 2013. "She's looking, for there was so much love between her and her father. She's lost. She's searching. She's sad."
The "entire household" is worried about how Paris is dealing with the loss of her father four years ago, Chase said.
"Every girl needs their father," she said. "I would be devastated, too, if that happened to me."
Paris "breaks down, she cries," Chase said. "She talks about him."
"She's trying to find herself, trying to find who she is and it's taking a lot of love and understanding to keep her together," she said.
Chase told jurors about a very happy day for Paris -- her 11th birthday party in April 2009. Her father told the children they could eat whatever they wanted, which was a rare treat for them. Cheese pizza, hot wings and banana splits were on the menu, she said.
The dining room was decorated with Michael Jackson posters and album covers, while his music was played "because this is what she wanted for her 11th birthday," Chase testified. "She was just ecstatic."
"Just when you thought that was enough, he took his children to the backyard for a Cirque du Soleil-type performance for her," she said. Men on stilts, a woman inside a big balloon and circus acts "brought tears to my eyes ... It was the most beautiful expression of love I've ever seen."
"Paris hasn't had a birthday party since," Chase said. "She doesn't want one."
Paris "remembers the Daddy days and her birthday," she said.
See also: Judge overseeing Jackson trial orders investigation into Paris Jackson incident
Prince's testimony
Prince Jackson, 16, also made a brief video appearance in Tuesday's court session. AEG Live lawyers played a short clip from his deposition to counter Chase's testimony that Jackson was so weak at one point in June that his son, then 12, had to help him walk up stairs.
"Was there ever a time that he came home from rehearsals so tired that you had to help him upstairs?" Putnam asked Prince.
"I wouldn't be able to, but no," Prince answered.
Chase testified about Prince's relationship with his father and the devastation his death caused.
"Prince has always been, even at 12, the little man -- daddy's little man," she said. "He wanted his father to be very proud of him, which Michael was."
The teen has "the weight of the world is on his shoulders, the eldest, big brother and father figure to his siblings," Chase testified. "It's a lot for him, growing, liking girls. He wishes his father was here to give him advice. It's devastating to him."
Blanket's 'dance moves like his father'
Blanket, who was 7 when his father died, is now 11 and a fifth-grade graduate of his home school. "l keep thinking he's older because he's so smart," Chase said.
"As the littlest, he has his older siblings to protect him, but I still think the youngest child will be the most affected," she testified. "Being the baby, it's a lot of remembering what daddy did, and it's constant nonstop talking of him and his father's relationship together."
Like Prince and Paris, Blanket is "feeling a little lost as well," Chase said.
He has to dress up each day, even though he is taught by a tutor at the family's Calabasas, California, home. But he can wear what he wants on Fridays -- which usually is a T-shirt from the Cirque du Soleil "Immortal" show based on his father's music, Chase said. "He wears it constantly."
"He does dance moves like his father," she testified.
Gallery: Michael Jackson, King of Pop
My 'junior clients'
Michael Jackson hired Chase as his family's chef without meeting her -- based on the recommendation of Prince, Paris and Blanket, she testified.
She first met with her "junior clients" in the kitchen of the rented Los Angeles mansion where they were living while Jackson prepared for his comeback concerts.
The interview involved a discussion of "everything from food to video games," she said. "They wanted to make sure I knew healthy food."
"'We eat healthy," Chase said the children told her. "We don't eat any beef or pork. Daddy likes apricots, we like fruit and Blanket likes mangoes."
"It just felt like this was a place I needed to be," Chase said. "It was a beautiful beginning."
Dining with Daddy
Meals were "their time to bond," Chase said. "This was his time with them privately."
Chase -- a graduate of the Cordon Bleu Culinary Academy in Paris -- would set the table with a different theme for each lunch, featuring recipes from different countries, so the children would learn something while eating.
"One day we would have east Indian food," she said. "We would discuss what part of India we were eating from."
The children looked forward to "comfort food Saturdays" -- which might include fried chicken -- to break up the monotony of healthy eating, she said.
Michael Jackson was "very much into Mexican" and his favorite meal was vegan tacos, she said. The Jackson lawyers showed jurors a photo of the dish Tuesday.
April: 'A good feeling of love'
Music echoing through the Carolwood Drive mansion was a mix of Disney, Rolling Stones, David Bowie and classical, Chase said. Fireplaces stayed burning despite the warm temperatures outside. "It was a good feeling," Chase testified.
Animals roaming through the home included a chocolate lab named Kenya, cats Katie and Thriller, a rabbit and a talking bird who would "whistle when pretty girls go by," Chase said.
Prince had a pet rat he carried around, while Paris would host tea parties in her backyard doll house for the animals. The dog would jump in the pool with the kids when they swam on Saturdays, Chase said.
The children would "run to him like lighting" when their father came home from a rehearsal," she said. "They would hang on him. It would bring tears to my eyes."
Jackson would play games with the children and read to them at the end of the day, she said. "His personality with his children was warm and loving."
Jackson was "a disciplinarian when it was needed," she said. The children had to be in bed at a certain time and school started on schedule.
Gallery: All in the Jackson family
Snail Farming
Jackson made sure school work was "interactive" for his children, including one science project for Paris that involved a night time hunt for snails, Chase said.
"So far we have a daddy snail, but we don't have a mommy and a baby snail," Paris told Chase one evening. That triggered a snail hunt around the mansion grounds, she said.
"I didn't know how he would feel about his daughter and me out snail hunting at night," she said, "but he was fine."
Jackson joined them in constructing a snail farm in glass vases on the kitchen counter.
'Box of Happiness'
After working for Jackson in March and April, Chase was suddenly dismissed in May because of what Jackson's assistant told her was "a change of management." She was not allowed to say good bye to the children, she said.
The assistant called her back a month later and asked her to return to the job, which she did. But this time, her paychecks would be cut by AEG Live, she was told.
Paris greeted her return with a gift. It was a shoe box filled with stuffed animals and coloring books she called a "Box of Happiness."
Paris learned "giving" from her father, she said.
"She'd go get clothing maybe she wasn't wearing anymore and she would cut them to make them into little skirts and hand sew them," Chase said.
"I'm making these little skirts that I'm going to put in a box and ship overseas to others that aren't as privileged," she said Paris told her.
Empty pantry, declined credit
The happy home she left in April was changed when she returned in June, Chase said. It was three weeks before Jackson died there.
"The kitchen pantry was bare, and the only things in the refrigerator were Coca-Colas, Red Bull and Starbuck's coffee drinks, which I know Mr. Jackson was not drinking," the chef said.
When Chase went to the grocery store to stock up the Jackson credit card was declined, she said.
Jackson himself "looked very different," she said. "He appeared very weak. He looked thinner, undernourished."
The "obvious difference" in Jackson from April to June "concerned me greatly," Chase said.
"He came to me and pulled me to the side and said 'Where have you gone? I had no idea you left. I need you to keep me healthy. I'm working hard. They're killing me,'" she testified.
"He told me 'I need you to keep me healthy. I don't know why you left. I need you to keep me and my children healthy.' I looked at him with great concern," she said. "When he said that ... I thought he was being overworked. He was over rehearsed."
Jackson was excited that she would again be feeding him, she said.
"I knew I had to get this man as healthy as a possible, but I did not know why he was deteriorating," she said.
Another change she witnessed in June was the presence of Dr. Conrad Murray. He paid some visits in April, but he was there almost every day in June, she said. The doctor would bring empty oxygen tanks from Jackson's upstairs bedroom each morning.
"I was concerned," Chase testified. "I had no idea what they were used for. I didn't ask, but it was strange."
The world would later learn that Murray was using oxygen when he administered propofol each night to put Jackson to sleep.
'A loud crash'
The Jackson lawsuit alleges that AEG Live executives, including CEO Randy Phillips and Co-CEO Paul Gongaware, pressured Murray to have Jackson at more rehearsals. They cite a meeting they believe was held at Jackson's home around the second week of June as evidence.
Jackson, wearing a surgical mask and covered by several layers of clothing, appeared "scared and frightened" as he walked down his stairs to join Phillips, Gongaware, Dr. Murray and his manager Frank Dileo for the meeting in his parlor, Chase said.
"I immediately heard a loud crash," she testified. A "very, very expensive vase" sitting next to Jackson's chair was smashed.
Jackson "seemed very firm with them," she said. The judge would not let her tell jurors what she heard him saying to the AEG Live executives. But there were "loud voices" and everyone was talking over each other," she said.
Jackson left the meeting, followed by Dr. Murray, who seemed "very upset," she said.
"I can't take this s--t," Murray said, according to Chase.
When she saw Jackson later, he seemed to have "the weight of the world on his shoulders," she said. He was "concerned, frightened and scared; a lot of those emotions."
Watch: Michael Jackson's attorney talks about the singer's health
The day he died
Chase has publicly recounted several times the events at the house the day Michael Jackson died, including in interviews and testimony in Murray's criminal trial. She described it again Tuesday for jurors in the civil trial.
Murray "was panicked" as he screamed for Chase to call Prince and the security guard to go upstairs to help him.
"Hurry Dr. Murray needs you," she said she told Prince, who was playing in the den. "There may be something wrong with your father."
She returned to her lunch preparations, failing to alert the security guard in the shack near the kitchen door. Murray never asked her to call 911 for an ambulance.
Chase realized there was a grave problem when the housekeepers began crying "Mr. Jackson may be dead," she said. "You could feel the energy in the house was changing."
Prince screamed "Daddy" and Paris screamed a "blood curdling, out of her mind 'Daddy!'"
"I grabbed them and held their hands and said 'Let's pray. Father God, please let nothing be wrong with this man.'"
Paramedics were soon running up the the stairs. Head of security Alberto Alvarez asked Chase to leave the house. "He'll be fine," Alvarez told her.
Paris tried to reach her father as paramedics and Dr. Murray worked to resuscitate him up the stairs, she said.
"We were literally pulling her by her ankles down the stairs as she was trying to go back up, screaming 'Daddy, Daddy, Daddy!'"
Chase did not see the Jackson children until she was allowed to visit with them weeks later, she said. Katherine Jackson hired her as her family chef last July at the request of Prince, Paris and Blanket.
Watch: Michael Jackson from 2001-2009