Wrong date on Ed Koch's tombstone corrected
updated 6:41 AM EDT, Wed June 19, 2013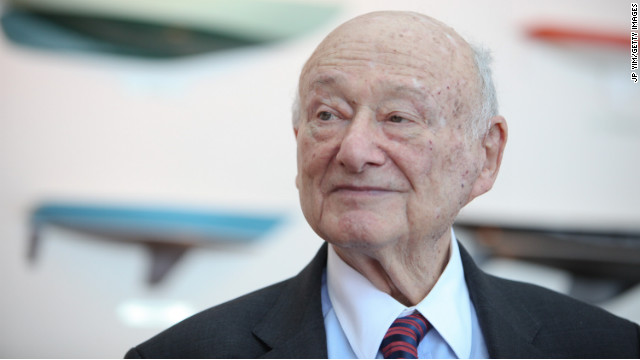 Ed Koch speaks at the renaming of the Queensboro Bridge in his honor in May 2011. The brash former New York mayor died Friday, February 1, of congestive heart failure at 88, his spokesman said.
Koch campaigned for a New York State Assembly seat in August 1962.
Koch, a three-term mayor of New York, rides the subway in January 1978.
Koch reads The Washington Post during a newspaper strike in New York in 1978.
Koch, here in his office in 1980, was a popular mayor for three terms until David Dinkins defeated him in the 1989 Democratic primary.
Koch at a July 1986 press conference at City Hall with Jesse Jackson.
Rudy Giuliani, then U.S. attorney for the Southern District of New York, and Koch meet the press in January 1989.
Koch rests on the steps of City Hall in May 2001. After leaving office, Koch practiced law, hosted a radio show, wrote a newspaper column and made countless TV cameo appearances.
Koch leaves a morning breakfast in September 2011 in which Mayor Michael Bloomberg discussed Lower Manhattan's growth following 9/11.
Ed Koch through the years
Ed Koch through the years
Ed Koch through the years
Ed Koch through the years
Ed Koch through the years
Ed Koch through the years
Ed Koch through the years
Ed Koch through the years
Ed Koch through the years
STORY HIGHLIGHTS
Ex-New York Mayor Ed Koch's tombstone featured wrong birth year until Tuesday
"Ed would have loved this attention," a former press secretary says
Transposed numbers have been fixed, ex-press aide says
New York (CNN) -- Former New York Mayor Ed Koch has been dead for more than four months, but a mistake on his tombstone likely would have amused him.
Koch was born December 12, 1924, but his tombstone at Trinity Church Cemetery in Upper Manhattan made him appear 18 years younger than he was -- December 12, 1942, was set in stone.
The company responsible for the etchings on the marker became aware of the mistake Monday. The transposed numbers were fixed Tuesday morning using composite granite, according to George Arzt, Koch's former press secretary as mayor and his spokesman until his death.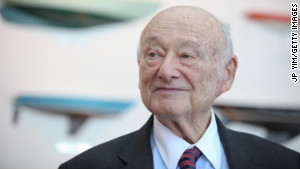 Remembering Ed Koch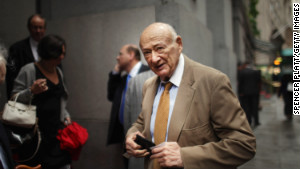 Ed Koch: 'God gave me a good hand'
The birth and death dates were added within the past 10 days, according to an etching company representative.
Koch hired an inscriber after he purchased his tombstone in 2007. He was able to see the engravings were etched as he wished; however, there were no dates at the time, according to Arzt.
"Ed would have loved this attention and called the situation 'ridiculous!' " Arzt told CNN on Tuesday.
Koch was a U.S. congressman from 1968 until he ran for New York mayor in 1977. He served three terms as the city's 105th mayor, from January 1978 to December 1989.
Koch died of congestive heart failure on February 1. He was 88 -- despite what his tombstone temporarily calculated.