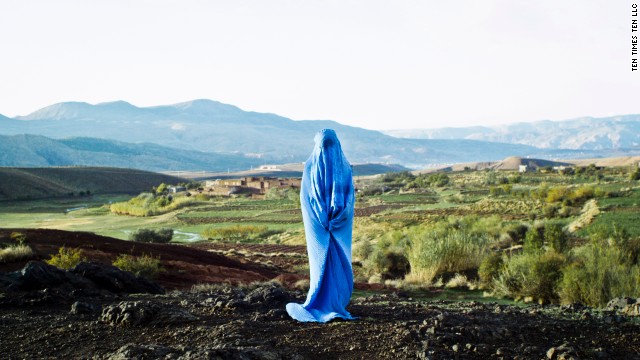 To be born a girl in Afghanistan is often to be ushered into a life of servitude, where girls have very little worth and very dim futures. Amina is forced to marry at 12, to bear a child though still a child herself -- while her own brother is given her dowry money to buy a used car. But Amina, whose name was changed and story portrayed by an actress out of concern for her safety, has had enough, and she is fighting back. CNN Films' "Girl Rising" tells the stories of Amina and other girls from around the world and how the power of education can change the world. Learn more about the girls' inspiring stories.
(From 10x10)
"What if a girl's life could be more?" When Azmera turned 13, it was time for the Ethiopian girl to be given to a stranger in marriage, like her mother and grandmother before her. But Azmera refused. Azmera is fearful, but she is not alone. She has a champion beside her: an older brother who would give up anything for his sister to be able to stay in school. Together, brother and sister dare to reject her fate.
"Poetry is how I turn ugliness into art." La Rinconada, Peru, is a bleak corner of the world that regularly turns out two things: gold from deep within its mountain, which is immediately sent far away; and despair, which remains. Senna's is the poorest of the poor mining families clinging to that mountain. Every day is a struggle. Yet, somehow, she was given two magnificent gifts: a father who named her for a warrior princess and insisted that she goes to school, and a talent with words. And when Senna discovered poetry, everything changed.
"Change is like a song you can't hold back." Suma's brothers are sent to school, but her parents have no money for a daughter's education. Given into bonded servitude at age 6, Suma labors in the house of a master from before dawn until late at night. For years, the Nepali girl suffers in silence, until music gives her a voice. A stroke of luck and kindness gives Suma a chance to go to school -- and a crusader is born.
"I will come back every day until I can stay." Wadley is 7 years old when the world comes crashing down around her. When Haiti's catastrophic earthquake destroys lives, homes and families, Wadley's happy life with her mother, filled with friends and school, becomes a struggle to survive in a teeming tent city, devastation and grief all around. But Wadley believes she is meant to do something special with her life -- and that the way to begin is by getting back to school. What happens when this irrepressible spirit confronts a system that tells her she is unworthy of an education is an inspiration to the world.
"Now there's nothing to stop me. Nothing in the world. Nothing in the universe." Mariama describes herself as a typical teenager, which in itself is remarkable. Her poverty-stricken country, Sierra Leone, is still recovering from a brutal decade of civil war. But Mariama isn't looking back; she is the voice of the future. She is the first in her family to go to school and already has her own radio show and dreams of being a famous scientist and a television star.
"He was strong, but I was stronger." An Egyptian girl of 12 whose family can't afford to send her to school has very few options. She can become a street kid; she can become a bride; she can become a target. Yasmin -- whose name was changed and story portrayed by an actress out of concern for her safety -- is lured into the trap of a sexual predator. But what she doesn't become is a victim. Yasmin becomes a superhero.
Girl Rising
Girl Rising
Girl Rising
Girl Rising
Girl Rising
Girl Rising
Girl Rising
STORY HIGHLIGHTS
Google executive Susan Wojcicki writes an open letter to girls of the world
"We simply can't afford for the future of technology not to represent women," she says
Editor's note: Susan Wojcicki, called by Forbes magazine "the most powerful woman in Advertising," is senior vice president of advertising and commerce at Google, where she has worked since 1999. This open letter to the girls of the world is part of the "Girl Rising" project. CNN Films' "Girl Rising" documents extraordinary girls and the power of education to change the world.
(CNN) -- Dear Girls of the World,
The technology industry needs you.
Around the world, people are watching movies on laptops, buying goods online and connecting with friends and family through mobile devices. All of these experiences are powered by technology, created by people just like you.
Girls of the world, the tech industry is waiting for you. The skills you learn in your math and sciences classes today are the foundation for building technology that will touch nearly every aspect of our lives in the future -- your future. If you invest in learning technical skills, soon you won't just be consuming technology, you'll be defining it, creating it and sharing it with people all over the world.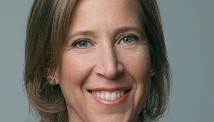 Susan Wojcicki
The tech industry is growing faster than nearly all other industries today. In fact, computer programming jobs are growing at two times the U.S. national average. And it's still very early days. Google, for example, is only in its teenage years. The opportunities for a career in technology will only continue to grow as an additional 5 billion people around the world come online.
Yet despite being a ripe career field, the tech industry is losing women. In the United States, according to one report: "young women earned 37% of computer science degrees in 1985; today, the number has plummeted to 18%. Some 22% of software engineers at tech companies are women." It's a deficiency we see mirrored around the world.
If this trend continues, fewer women will have the skills necessary to participate in the tech sector. As a result, fewer women will hold leadership positions in tech, and we'll miss out on the opportunity for women to shape the world around us. This isn't a problem just for women, but for everyone. Innovation thrives on diversity, and we simply can't afford for the future of technology not to represent women or people with different backgrounds and experiences.
That's why it's so important for tech leaders to reach out to girls with encouragement. We need to share our enthusiasm and show them all the amazing opportunities available today. Getting girls excited about technology isn't just a job for educators, it's a responsibility for all of us.
We also need to create more opportunities for girls to learn technical skills. We have a great start with programs such as the Khan Academy and Code.org that give people access to computer programming education. There are also fantastic local programs that connect girls with communities of other like-minded girls to learn together.
For example, Google supports a program called Girlstart that provides science, technology, engineering and mathematics education to girls through afterschool programs and camps. But there are also many girls out there struggling to find access to even the most basic education. The Google RISE Awards helps to bridge this gap by funding science and technology education for primary and secondary school students around the world. And initiatives such as Girl Rising put a spotlight on just how powerful access to education can be for young women.
For girls who don't benefit from support early on, it's also important to remember that it's never too late to get started. I was finishing up my senior year of college, studying history and literature, when I decided to get into tech. I wondered if it was too late to change paths, but I decided to do it anyway. Years later, I joined a new startup -- Google -- and I've never looked back. For all the girls out there who think it's too late to get into tech, know that it's never too late to pursue a good opportunity, even if it means taking a different path.
So, people of the world, let's help girls rise up in the field of technology and support them with the programs they need. If you're in technology, talk to your daughters, nieces and friends about just how cool it is to work in tech. And we can all help them find internships, encourage them in their studies and foster their creative spirits.
The future of technology affects us all. Let's all work together to build it.
-- Susan Wojcicki
Open letter from Christiane Amanpour: It's time to power the world
Open letter from Queen Rania of Jordan: More than tiaras and cupcakes
How to help | Take action with 10x10