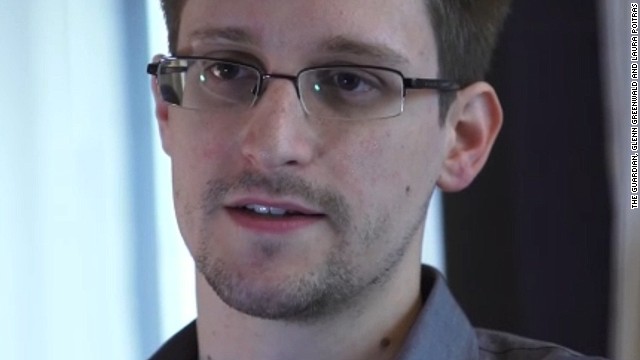 Former intelligence worker
Edward Snowden
revealed himself as the source of documents outlining a massive effort by the NSA to track cell phone calls and monitor the e-mail and Internet traffic of virtually all Americans. He says he just wanted the public to know what the government was doing. "Even if you're not doing anything wrong, you're being watched and recorded," he said. Snowden has been granted temporary asylum in Russia after initially fleeing to Hong Kong. He has been charged with three felony counts, including violations of the U.S. Espionage Act, over the leaks.
Daniel Ellsberg
leaked the 7,000-page Pentagon Papers in 1971. The top-secret documents revealed that senior American leaders, including three presidents, knew the Vietnam War was an unwinnable, tragic quagmire. Further, they showed that the government had lied to Congress and the public about the progress of the war. Ellsberg surrendered to authorities and was charged as a spy. During his trial, the court learned that President Richard Nixon's administration had embarked on a campaign to discredit Ellsberg, illegally wiretapping him and breaking into his psychiatrist's office. All charges against him were dropped. Since then he has lived a relatively quiet life as a respected author and lecturer.
Military analyst
Tuskegee syphilis experiment
to a reporter in 1972, which halted the 40-year study. His testimony at congressional hearings led to an overhaul of the Health, Education and Welfare rules concerning work with human subjects. A class-action lawsuit was settled out-of-court for $10 million, with the U.S. government promising free medical care to survivors and their families. Here, participants talk with a study coordinator.
Starting in 1932, the U.S. Public Health Service studied untreated syphilis in black men who thought they were getting free health care. The patients weren't told of their affliction or sufficiently treated. Peter Buxtun, who worked for the Public Health Service, relayed information about the
Mark Felt
revealed himself to be the whistle-blower "Deep Throat" in the Watergate scandal. He anonymously assisted Washington Post reporters Carl Bernstein and Bob Woodward with many of their stories about the Nixon administration's cover-up after the June 1972 break-in at the Democratic National Committee headquarters. The stories sparked a congressional investigation that eventually led to President Nixon's resignation in 1974. The Post won a Pulitzer Prize for its coverage. Felt was convicted on unrelated conspiracy charges in 1980 and eventually pardoned by President Ronald Reagan before slipping into obscurity for the next quarter-century. He died in 2008 at age 95.
In 2005, retired deputy FBI director
Mordechai Vanunu
, who worked as a technician at Israel's nuclear research facility, leaked information to a British newspaper and led nuclear arms analysts to conclude that Israel possessed a stockpile of nuclear weapons. Israel has neither confirmed nor denied its weapons program. An Israeli court convicted Vanunu in 1986 after Israeli intelligence agents captured him in Italy. He was sentenced to 18 years in prison. Since his release in 2004, he has been arrested on a number of occasions for violating terms of his parole.
Iran-Contra affair
. A secret operation carried out by an American military officer used proceeds from weapons sales to Iran to fund the anti-communist Contras in Nicaragua and attempted to secure the release of U.S. hostages held by Iran-backed Hezbollah in Lebanon. Mehdi Hashemi, an officer of Iran's Islamic Revolutionary Guards Corps, leaked evidence of the deal to a Lebanese newspaper in 1986. Reagan's closest aides maintain he did not fully know, and only reluctantly came to accept, the circumstances of the operation.
President Ronald Reagan addresses the media in 1987, months after the disclosure of the
Frederic Whitehurst
complained mostly in vain about practices at the FBI's world-renowned crime lab, where he worked. His efforts eventually led to a 1997 investigation that found lab agents produced inaccurate and scientifically flawed testimony in major cases, including the Oklahoma City and World Trade Center bombings. The Justice Department recommended major reforms but also criticized Whitehurst for "overstated and incendiary" allegations. He also faced disciplinary action for refusing to cooperate with an investigation into how some of his allegations were leaked to a magazine. After a yearlong paid suspension he left the bureau in 1998 with a settlement worth more than $1.16 million.
For 10 years,
Coleen Rowley
accused the bureau of hindering efforts to investigate a suspected terrorist that could have disrupted plans for the September 11, 2001, terror attacks. In 2002 she fired off a 13-page letter to FBI Director Robert Mueller and flew to Washington to hand-deliver copies to two members of the Senate Intelligence Committee and meet with committee staffers. The letter accused the bureau of deliberately undermining requests to look into
Zacarias Moussaoui
, the only person convicted in the United States of playing a role in the attacks. She testified in front of Congress and the 9/11 Commission about the FBI's mishandling of information. Rowley was selected as one of Time magazine's
People of the Year in 2002
, along with whistle-blowers Sherron Watkins of Enron and Cynthia Cooper of WorldCom.
FBI whistle-blower
Cynthia Cooper
and her team of auditors uncovered
massive fraud at WorldCom
in 2002. They found that the long-distance telephone provider had used $3.8 billion in questionable accounting entries to inflate earnings over the past five quarters. By the end of 2003, the total fraud was estimated to be $11 billion. The company filed for bankruptcy protection and five executives ended up in prison. Cooper started her own consulting firm and told her story in the book "Extraordinary Circumstances: The Journey of a Corporate Whistleblower."
Robert MacLean
anonymously tipped off an MSNBC reporter that because of budget concerns, the TSA was temporarily suspending missions that would require marshals to stay in hotels just days after they were briefed about a new "potential plot" to hijack U.S. airliners. The news caused an immediate uproar on Capitol Hill and the TSA retreated, withdrawing the scheduling cuts before they went into effect. MacLean was later investigated and fired for the unauthorized disclosure of "sensitive security information."
In 2003, federal air marshal
Joe Darby
is the whistle-blower behind the Abu Ghraib prison abuse scandal in Iraq. He says he asked Army Reserve Spc. Charles Graner Jr. for photos from their travels so he could share them with family. Instead, he was given photos of prisoner abuse. Darby eventually alerted the U.S. military command, triggering an investigation and global outrage when the scandal came to light in 2004. Graner was sentenced to 10 years in prison for his part in the abuse. He was released in 2011 after serving 6½ years of his sentence. The military and members of Darby's own family ostracized him, calling him a traitor. Eventually he and his wife had to enter protective custody.
The New York Times reported in 2005
that in the months after the September 11, 2001, attacks, President George W. Bush authorized the U.S. National Security Agency to eavesdrop without a court warrant on people in the United States, including American citizens, suspected of communicating with al Qaeda members overseas. The Bush administration staunchly defended the controversial surveillance program. Russ Tice, an NSA insider, came forward as one of the anonymous sources used by the Times. He said he was concerned about alleged abuses and a lack of oversight. Here, President Bush participates in a conversation about the Patriot Act in Buffalo, New York, in April 2004.
Army Pfc. Bradley Manning was convicted July 30 of stealing and disseminating 750,000 pages of classified documents and videos to WikiLeaks, and the counts against him included violations of the Espionage Act. He was found guilty of 20 of the 22 charges but acquitted of the most serious charge -- aiding the enemy. Manning is set to speak in his defense when he takes the stand during the sentencing phase of his court-martial on Wednesday, August 14. He could face up to 90 years in prison if the judge imposes the maximum sentence.
Notable leakers and whistle-blowers
Notable leakers and whistle-blowers
Notable leakers and whistle-blowers
Notable leakers and whistle-blowers
Notable leakers and whistle-blowers
Notable leakers and whistle-blowers
Notable leakers and whistle-blowers
Notable leakers and whistle-blowers
Notable leakers and whistle-blowers
Notable leakers and whistle-blowers
Notable leakers and whistle-blowers
Notable leakers and whistle-blowers
Notable leakers and whistle-blowers
Notable leakers and whistle-blowers
Notable leakers and whistle-blowers
STORY HIGHLIGHTS
Rep. Peter King tells AC360 that journalists also should be prosecuted
FBI building case against the self-avowed NSA leaker; source says charges not imminent
The ex-NSA contractor says he gave journalists documents on secret surveillance programs
Civil lawsuits say U.S. surveillance programs are unconstitutional
Hong Kong (CNN) -- The man who acknowledged leaking details of classified U.S. surveillance programs seemed to melt into the streets of Hong Kong as FBI investigators worked Tuesday to build a case against him and criticism of the programs continued to mount.
Edward Snowden, 29, apparently checked out of his Hong Kong hotel room Monday and has not been seen since. A reporter who helped develop stories from the information Snowden leaked said he believes the former contractor for the National Security Agency remains there.
U.S. authorities are preparing charges against Snowden, a law enforcement source told CNN on Tuesday. But they are not imminent, the source said.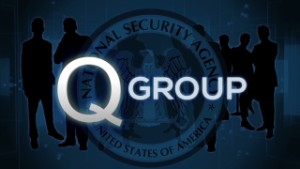 Manhunt underway for NSA leaker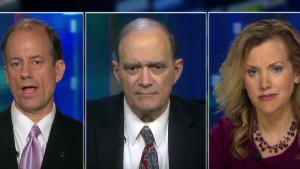 Whistleblower: US violating 4th amend.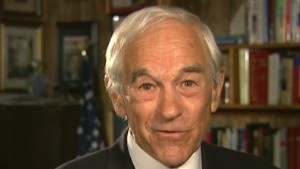 Paul on Snowden: It's a heroic effort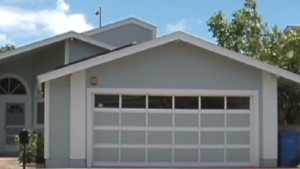 Snowden's life prior to leak
As authorities investigated, one U.S. congressman told CNN that journalists who published the leaked information should be punished.
And the first civil lawsuits were filed against federal officials, arguing that the surveillance programs are unconstitutional.
Snowden, a former computer security contractor, acknowledged in a Guardian newspaper interview that he gave journalists classified documents about U.S. surveillance of telephone and Internet traffic.
The FBI has been investigating the leaks, but it was unclear Tuesday how far along the agency was.
Snowden told the Guardian that he expects to be charged under the Espionage Act and said he traveled to Hong Kong in hopes that state's commitment to free speech would prevent his extradition to the United States.
Will journalists face prosecution?
On Tuesday, one lawmaker told CNN's AC360 that journalists tied to the leaks should also be prosecuted.
"If they willingly knew that this was classified information, I think actions should be taken, especially on something of this magnitude," said Rep. Peter King, a New York Republican who leads the House Homeland Security subcommittee on Counterintelligence and Terrorism.
"There is an obligation both moral, but also legal, I believe, against a reporter disclosing something which would so severely compromise national security," he said. "As a practical matter, I guess there have been in the past several years a number of reporters who have been prosecuted under (the Espionage Act)."
As for Snowden, King said there's no doubt he should face charges.
"I think what he's done has been incredible damage to our country. It's going to put American lives at risk," he said.
The congressman did not provide specific examples of how the leaked information damages national security, but argued that it helps enemies of the United States.
"Al Qaeda and its allies now know with great exactitude exactly what we're doing," he said, "and how we're doing it."
Surveillance debate
Snowden's disclosures have fueled new debate about the U.S. government's collection of records of domestic telephone calls and overseas Internet activity in the global hunt for terrorists and criminals.
Civil liberties advocates say the measures are unacceptable intrusions. But supporters say they are legal and have yielded evidence that has helped stop terror plots.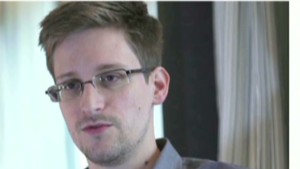 President Obama open to NSA changes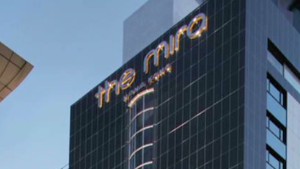 NSA leaker back in shadows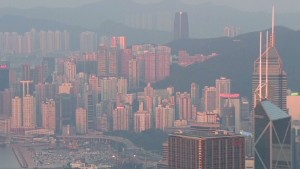 Why did U.S. leaker hide in Hong Kong?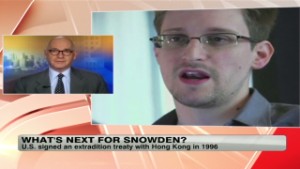 Where could NSA leaker go?
NSA snooping triggers lawsuits
White House spokesman Jay Carney said Tuesday that the measures "strike a balance between our security interest and our desire for privacy."
"There has to be some modest concession to the need for information as we pursue terrorists who mean to do harm to the country and take the lives of Americans," Carney said. "But ... we need to make sure that the programs we have in place are properly overseen, that they are legal, that they are authorized by Congress and they are authorized by the courts, and that is the case here."
But at least two civil lawsuits have been filed so far against federal officials, arguing that the collection of phone records is unconstitutional and calling for a judge to block the measure.
"The practice is akin to snatching every American's address book -- with annotations detailing whom we spoke to, when we talked, for how long, and from where," the American Civil Liberties Union and several other groups said in a federal lawsuit filed Tuesday. "It gives the government a comprehensive record of our associations and public movements, revealing a wealth of detail about our familial, political, professional, religious and intimate associations."
A Philadelphia couple who allege they were singled out for electronic surveillance because of their criticism of the U.S. military filed a $3 billion class-action lawsuit, claiming their privacy and free speech rights were compromised.
The Justice Department declined to comment on the lawsuits.
Chinese Internet users back Snowden
Support and criticism
House members from both political parties Tuesday raised concerns with administration officials who briefed the entire chamber on the government's recently revealed top secret surveillance programs.
House Democratic Whip Steny Hoyer, D-Maryland, told reporters the closed briefing was "thoughtful" and not steeped in politics.
Representatives from both parties raised "legitimate" concerns about the programs, said Rep. Mark Sanford, R-South Carolina.
Throughout the day, the administration facing a steady stream of criticism and support from allies and enemies alike.
Some of the sharpest criticism came from Democratic Sen. Ron Wyden of Oregon, who blasted Obama's top intelligence official Tuesday, saying that James Clapper failed to shoot straight during a March congressional hearing.
"One of the most important responsibilities a senator has is oversight of the intelligence community," Wyden said. "This job cannot be done responsibly if senators aren't getting straight answers to direct questions."
In March, Wyden asked Clapper whether the NSA collects "any type of data at all on millions or hundreds of millions of Americans?"
"No sir," Clapper said.
On Saturday, Clapper told NBC News that he "responded in what I thought was the most truthful, or least most untruthful, manner."
He told NBC that he had interpreted "collection" to mean actually examining the materials gathered by the NSA.
He had previously told the National Journal that he had meant that "the NSA does not voyeuristically pore through U.S. citizens' e-mails," but he did not mention e-mails at the hearing.
Clapper's office had no immediate comment on Wyden's statement.
Concern over security clearance
Criticism also began to emerge over how Snowden, a low-level computer technician working for a private contractor in Hawaii, was able to have access to such highly classified information.
Sen. Barbara Mikulski, D-Maryland, said Tuesday that "people are asking why does a kid who couldn't make it through community college can make $200 grand a year and be exposed to some of our most significant secrets."
Snowden last worked for the computer consulting firm Booz Allen Hamilton.
The company fired him Monday after less than three months on the job for violations of company policy and its code of ethics. Despite what he had said was a $200,000 salary, the company said he earned $122,000.
U.S. intelligence officials say the NSA, CIA and other intelligence officials are reviewing security measures in light of the leaks, examining how Snowden had access to so much information and weighing whether changes should be made.
They are also looking at the contractor piece of the picture, although the officials say security clearances are no different for contractors than they are for staff employees.
Michael Hayden, who once led both the CIA and NSA, told CNN the leaks showed a failure of security, not a contractor issue.
"If you're going to give anyone access to your database, it's still your database," he said, "and you have to assume responsibility for the vetting process of the contractors involved."
Hayden said he was surprised this kind of data would have been available to Snowden.
"I'm more surprised that a low-ranking fellow, working apparently on a NSA contract in Hawaii, gets access to such a sensitive program," he said.
Uncertainty over next move
A federal law enforcement source told CNN on Monday that the government's investigation will include searches of Snowden's home and efforts to interview his girlfriend, relatives, co-workers and friends.
The official did not know if the FBI would attempt to contact Snowden overseas and ask if he would agree to a voluntary interview, or if the agency would wait until other evidence had been gathered.
While Snowden said he fled to Hong Kong in hopes of avoiding extradition, what's next for him remains unclear.
Although Hong Kong is part of communist-ruled China, the former British colony has a separate system of government that allows a free press and tolerates political dissent.
But legal experts say Hong Kong's extradition treaty with the United States could make it hard for Snowden to successfully fight any proceedings against him unless he is able to prove, for example, that any charges against him are politically motivated.
Julian Assange to Snowden: 'Go to Latin America'
Patricia Ho, a lawyer with Daly & Associates in Hong Kong, whose firm has handled asylum and refugee claims, said that given Hong Kong's lackluster track record on granting asylum, she was surprised that Snowden had lauded the territory for its commitment to civil liberties.
"Within China itself, Hong Kong has better civil liberties, but I couldn't see the Hong Kong government granting him asylum given their present practices," she said.
Leaker's girlfriend feels 'lost at sea'
On Monday, the office of Russian President Vladimir Putin's spokesman tweeted that U.S. officials had broken the law with the surveillance programs, making Snowden a "human rights activist."
Spokesman Dmitry Peskov told CNN that Russia would consider an asylum request from Snowden but has not received one.
Is Snowden a hero or a traitor?
Google responds
Google on Tuesday asked for permission to publish details of requests for information under the Foreign Intelligence Security Act. It wants to regain the trust of users after initial assertions that it and other companies were providing the NSA with direct, unrestricted access to data stored on their computers.
"Assertions in the press that our compliance with these requests gives the U.S. government unfettered access to our users' data are simply untrue," the company said in a letter to Attorney General Eric Holder and FBI Director Robert Mueller.
But government laws demanding secrecy about the requests "fuel that speculation," the company said.
"Google's numbers would clearly show that our compliance with these requests falls far short of the claims being made," the company said. "Google has nothing to hide."
A Justice Department spokeswoman said officials have received Google's request and are reviewing it.
How does NSA surveillance affect you?
Jethro Mullen reported and wrote from Hong Kong; Patricia Wu reported from Hong Kong; Michael Pearson reported and wrote from Atlanta; CNN's Deirdre Walsh, Dana Bash, Charlie Moore, Jonathan Auerbach, Pam Benson, Bill Mears, Matt Smith, Joe Johns, Carol Cratty, Tom Cohen, Brian Walker, Elise Labott and Alla Eshchenko contributed to this report.