STORY HIGHLIGHTS
Waleed Ahmed gained fame in Norway for inventing an iPhone solar charger
He also claimed to lead Barack Obama's re-election campaign in Norway
Last summer, he approached Todd Weinberg with an investment
Weinberg agreed to invest $1M to promote Justin Bieber's Scandinavian tour
(CNN) -- Waleed Ahmed grins for the camera, a sly smile on his face as he poses in front of a black Porsche parked on the street.
At first glance, he looks like any other young guy hamming it up for an image to share with his buddies on Facebook.
Yet looks can be deceiving.
The Norwegian gained fame and fortune in his 20s -- enough to own that shiny, black Porsche in the photo -- after supposedly inventing an iPhone cover that uses solar energy to charge the phone.
Norway's media dubbed him the "Mark Zuckerberg of Norway," and the government even posted a video on its website of Ahmed and his then-business partner meeting with Norway's minister of trade and industry to show off the solar iPhone case.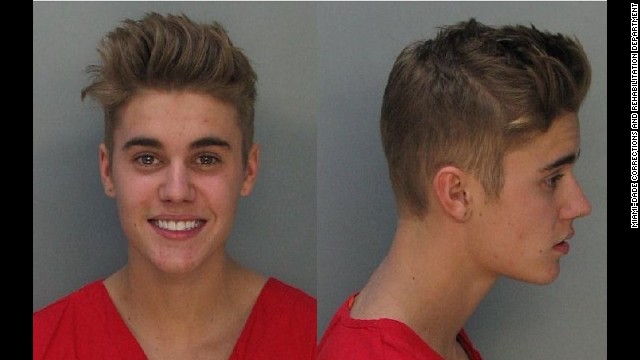 Trouble seems to pursue pop star Justin Bieber. In January, he was charged with driving under the influence in Miami, a case he settled in August by pleading guilty to careless driving and resisting arrest. And he is on probation for a vandalism conviction that resulted from egging a neighbor's home. Click through to see more of Bieber's troubles in the last couple of years.
In early September, Bieber was charged with assault and dangerous driving in Canada after his ATV collided with a minivan, allegedly inciting an altercation. He was released on a "promise to appear" at a September 29 hearing.
Bieber's summer months were anything but relaxing. In June, the pop star was plagued by the emergence of videos of himself as a young teen using racially offensive language. Then, in July, his neighbors complained to police that his house parties were inordinately noisy. And to round out his summer, a rumor went viral in August that Bieber had gotten into an alleged altercation with actor Orlando Bloom.
If there was a bright spot in the summer of 2014, it came in June when Bieber was cleared in an attempted robbery case. A woman had accused the singer in May of trying to steal her cellphone, but the Los Angeles city attorney decided there wasn't enough evidence to prosecute the singer.
In April, Bieber's antics prompted an online petition to have him deported from the country. The petition was hosted on the White House's website and received more than 273,000 signatures. Video of Bieber being a hostile witness during a deposition the month before likely didn't help sway the petitioners' perception of him as "dangerous and reckless."
U.S. Customs and Border Protection officers searched Bieber's private airplane -- thought to be the one pictured -- January 31 at Teterboro Airport in New Jersey. Officers said they detected an odor of what seemed like marijuana after the plane landed, law enforcement sources told CNN. Drug-sniffing dogs were used to search the plane, according to one of the sources, but no sign of drugs were detected and no illegal substances were found. The investigation was closed in July.
Bieber turned himself in at a Toronto police station on January 29, facing an assault charge stemming from an encounter with a limousine driver in December. But the charge was dropped in September after prosecutors decided there was "no reasonable prospect" of convicting Bieber of striking his limo driver on the back of his head, said Brendan Crawley, a spokesman for the Ontario attorney general's office.
On January 23, Bieber was arrested on suspicion of DUI and drag racing, according to police in Miami Beach, Florida. Bieber, seen here with model Chantel Jeffries the night before his arrest, eventually pleaded guilty of careless driving and resisting arrest. He also made a $50,000 donation to a youth charity as part of the plea deal.
On January 14, authorities swarmed Bieber's mansion in Calabasas, California, in connection with an investigation into a report of an egg-throwing incident at a neighbor's house. As part of a plea deal, Bieber was sentenced to two years' probation. He was also ordered to complete 12 weekly anger management sessions, work five days of community labor and pay $80,900 in restitution to his former neighbor.
Right before 2014 kicked off, Bieber threatened to retire after a spate of bad publicity, including being accused of everything from speeding to spitting. The news made Beliebers very sad.
While on tour in early November, Bieber yet again made headlines, this time with some sex-related scandal. The New York Post's Page Six alleged that Bieber had been spotted exiting a brothel while in Brazil. Then, a YouTube video sparked gossip that he'd done something less than innocent with the young woman featured in the clip. Bieber's camp has had no response on the chatter.
Was he saving his energy for his fans, or just courting more controversy? In October, the day after a concert in Beijing, Bieber was snapped letting his bodyguards carry him up the stairs at the Great Wall of China.
A leaked video in July 2013 seemed to show Bieber relieving himself in a janitor's mop bucket and then spraying a photo of Bill Clinton with what appeared to be a cleaner fluid while saying, "F*** Bill Clinton." Bieber later apologized to the former president, but personalities like Anthony Bourdain and Mario Batali had a field day.
In June 2013, another chapter was added to Bieber's history book of driving drama. The singer was reportedly involved in a Los Angeles accident involving a pedestrian.
As Bieber accepted the Milestone Award at the Billboard Music Awards in May 2013, "very loud boos" competed with "very loud cheers," the magazine reported.
Earlier in May 2013, a fan rushed Bieber on stage and attempted to grab him during a concert in the United Arab Emirates. Also that month, a safe in a stadium in Johannesburg, South Africa, was raided after a Bieber performance.
In April 2013, Bieber visited the Anne Frank House in Amsterdam -- and was promptly criticized for saying that he hoped the teen, who died in a Nazi concentration camp in 1945, would have been a "Belieber." Visitors to the Anne Frank Facebook page had plenty to say. "Glad he went, but, the last sentence is VERY self serving. he missed the lessons of Anne totally," wrote one observer.
Bieber lost his pet monkey, Mally, when the capuchin was taken by custom officials in Germany at the end of March 2013. Mally is shown here in the quarantine station at the Munich-Riem animal shelter in Munich.
Unfortunately for Bieber, his 19th birthday in March 2013 was kind of a downer. After being snubbed by the Grammys, Bieber headed for London to celebrate his big day. But it ended up being what he tweeted was his "worst birthday." Not only was he ragged on by actress Olivia Wilde for going shirtless in the city, he also had a bit of beef with a "weak a** club."
Bieber ticked off his fans in March 2013 after he showed up a reported two hours late to a concert at London's O2 Arena. He disputed that in a tweet, however, saying he was only 40 minutes behind schedule.
Bieber later wound up sick in a London hospital. Being a lusted-after star, it's not surprising that he tried to show how "well" he felt by posting a shirtless photo of himself online.
Bieber and photographers, we've learned by now, don't mix. As he exited the hospital at the end of his turbulent week, the singer got into a shouting match with a paparazzo in London, telling the photographer that he'd "f*** him up."
After he was ragged on by Wilde for going topless in London, Bieber strolled through a Polish airport terminal sans shirt on March 25, 2013.
At the end of January 2013, a Twitpic appearing to show the singer touching a female fan's chest went viral. Both the "Belieber" and Bieber's rep denied he was touching her breast.
In January 2013, Bieber was photographed holding what TMZ identified as marijuana. He poked fun of the incident when he hosted "Saturday Night Live" in February. "I also heard he got busted for smoking weed and he's really sorry about it and that people make mistakes and that he's never going to do it again," Bieber said while playing a character during a skit with Vanessa Bayer.
On New Year's Day in 2013, a photographer was killed crossing the street after taking pictures of Bieber's Ferrari. Bieber, who wasn't present at the scene, said in a statement: "While I was not present nor directly involved with this tragic accident, my thoughts and prayers are with the family of the victim."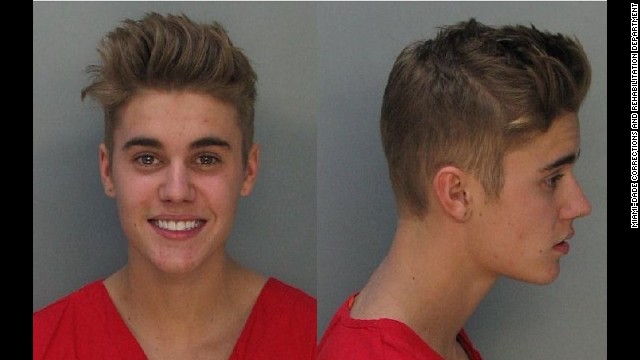 Justin Bieber's troubled timeline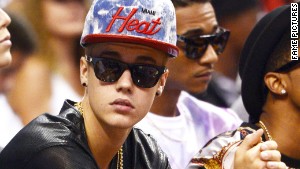 'Bieber Fever' strikes Norway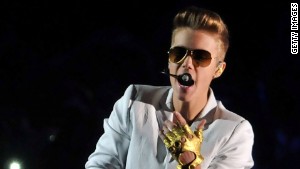 Tardy Justin Bieber angers fans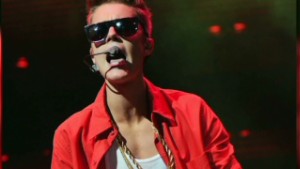 Why is Justin Bieber going bad?
Ahmed's fame led to numerous encounters with international royalty and well-known diginitaries, including the crown prince and princess of Norway, former United Nations Secretary-General Kofi Annan, former U.N. Ambassador Andrew Young and CNN founder Ted Turner.
Ahmed apparently wasn't just an innovative genius: He said he had been selected to be the chairman of Barack Obama's 2012 re-election campaign in Norway.
So, when Ahmed approached California investor Todd Weinberg last summer about his latest business proposition -- managing Justin Bieber's 2013 Scandinavian tour -- it didn't seem like a stretch that the young genius could secure the rights to the pop star's multimillion-dollar tour.
But the business deal between Ahmed and Weinberg would go terribly wrong. In the end, it would uncover a story that reads like the plot of a Hollywood movie.
The Bieber ruse
Last summer, Weinberg got a call from a friend in Los Angeles with connections in the entertainment industry about an amazing business opportunity.
"He said that he had come across an opportunity ... to help find money for an investor who could fill the gap for this tour that Justin Bieber is currently on," said Weinberg, a successful real estate investor and venture capitalist. "And I said, 'Well I don't understand, how does that work?' "
That so-called investor was Ahmed, 22, who claimed he had already paid $4.5 million to Scooter Braun Management -- Bieber's management company -- for rights to the Scandinavian tour after the initial investor failed to come up with the money.
But Ahmed said he needed another $1 million to secure the tour venues.
"Waleed wanted me to take the place of an investor who he had been working with that had fallen out of the deal," said Weinberg, 44.
Ahmed explained in an e-mail to Weinberg that he had gotten involved in the Bieber project because he "had the contacts to get a deal done with (Justin Bieber) because I am also working for President Obama as his election chair in Norway so easy to get things done."
For his $1 million, Weinberg said Ahmed assured him and his contract promised, that the return on his investment could be as high as $10 million.
Weinberg quickly went to work, trying to confirm the details.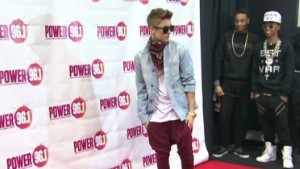 Is criticism of Justin Bieber fair?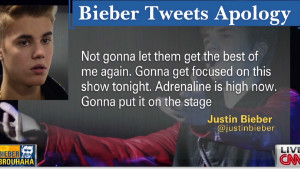 Bieber fever breaks in UK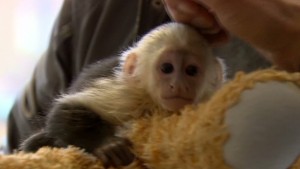 Justin Bieber's monkey seized in Germany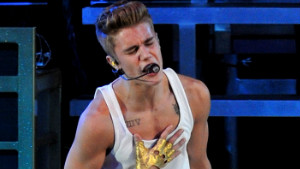 Man threatens to blow up Bieber concert
"When we started looking and digging into the numbers, and (into) the spreadsheets and looking at actual ticket sales, per ticket sales, how many venues and how many tickets are being sold, it started to make sense," he said.
Even though it seemed like a sound investment, Weinberg admitted he was skeptical.
"When I was presented with my offer, my initial inclination was 'No thank you, not interested,' " Weinberg said. "It doesn't make sense to me, I have never done anything like this before. This is not my background. This is not my wheelhouse."
The contracts and other documents Ahmed provided to Weinberg all looked real. To make it appear legitimate, Ahmed even set up a conference call with a key member of Scooter Braun Management.
But Weinberg wanted to meet with Ahmed in person before moving forward with the deal.
Just four days after hearing about the Bieber opportunity, Weinberg headed to Burbank, California, where the young entrepreneur introduced Weinberg to the team he had assembled to promote Bieber's 2013 Scandinavian tour.
Even Miss Finland 2011, Pia Pikarinen, had been recruited to help promote the concerts.
Ahmed looked the part of a deal maker.
"He was Prada and Gucci from head to toe," Weinberg said. "He was a nice guy, but he also had a bit of an edge and arrogance about him."
It all looked like a good deal for everyone, and later that day, Weinberg and the rest of the team signed a contract at the offices of Karmic Management, one of three Los Angeles-based companies assigned to handle entertainment, public relations and sponsorships for the Bieber project.
But only Weinberg put up money.
Weinberg said he paid $860,000 to Ahmed to secure the concert venues and $140,000 to Karmic Management to get a website created and for other parts of the deal.
Ahmed sent Weinberg a text that the bank had confirmed the wire transfer of funds and said, "I just got a call from President Obama's election campaign since I am the chair for Norway so they need me in Chicago today, so heading over there now."
At that point, Weinberg said he thought the deal was on.
"After I invested the money, there was a lot of friendly collaborations happening," Weinberg said. "A lot of e-mails coming back and forth. Waleed was very involved and we started talking about who our ticketing agency was going to be, which was an organization that everyone has heard of. ... We hired a company to start developing a website for the Scandinavian leg of the tour."
But it wasn't long before, as Weinberg put it, "a couple of things went off track."
Conning the con man
First, Weinberg said he started getting nervous when Ahmed "went off the radar" for 10 days.
"Well, you can imagine after 10 days, we are freaking out," Weinberg said. "Something is not right. Well, he surfaces and tells us, 'I'm sorry, you know, I was basically out for a Muslim holiday. I was out for Ramadan, and I'm sorry, but I am back. Let's go.' "
Around the same time, Weinberg said he began to hear about problems with the company handling the ticket sales. Then, Ahmed appeared on a radio interview in Norway, talking about his latest clothing purchases.
"Shoes, jacket, I have more at home," Ahmed told NRK reporter Webjørn Espeland. "I was in the U.S. and shopped Louis Vuitton for approximately 60,000 NOK (Norwegian kroners)."
That's more than $10,000 in clothing.
The next week, Ahmed returned to the United States. Weinberg got on a plane and met him in New York for dinner.
"This whole thing was disturbing and extremely confusing. He was talking in circles, and nothing was adding up," Weinberg said.
Then, the ruse came to an abrupt end when Weinberg learned that tickets for Bieber's Scandinavian concerts went on sale and quickly sold out.
"We couldn't believe it," Weinberg said. "We never had the deal. So this is when all of the alarms started going off, of course. And that's when Waleed got really squirrelly and became very hard to reach."
Weinberg had had enough. He contacted the FBI.
Meanwhile, Ahmed was in Norway in late September. During that trip, he posed for photos to accompany the radio interview he had given to Norway's NRK.
He would then make a fateful decision to return one last time to the United States. Weinberg persuaded him to meet at a restaurant in San Francisco.
They sat in a booth near the front door. Weinberg wore a wire, recording the conversation for the FBI.
"For two hours, Waleed goes into this whole dissertation about how his life is over as he once knew it," Weinberg said. "The Waleed Ahmed of Norway, the Mark Zuckerberg, the celebrity, the guy that everybody was excited about has now become a disappointment."
Ahmed explained to Weinberg how his parents have disowned him, and how he is in such financial straits that he's going to lose his home -- even his new Porsche. He said he planned to start his life over in Pakistan, where he has an uncle in the real estate business.
"Meanwhile, he's dressed again, Prada and Gucci head to toe," Weinberg said. "He just flew in first class telling me that he's broke without realizing that he flew in style. I mean, this guy had again the audacity to just continue this lie with me, and I just wasn't buying it. But I was doing the best I could to bite my lip."
The next day, on September 23, 2012, the FBI arrested Ahmed at San Francisco International Airport before he boarded a flight to Amsterdam.
He admitted to the FBI that it was all a con job.
In addition, according to an FBI affidavit, Ahmed created fake websites and e-mail addresses to pull off the scam. The conference call with the supposed member of Scooter Braun Management was actually one of Ahmed's friends in Norway.
Other scams and close calls
Today, Ahmed no longer wears Prada and Louis Vuitton. He's behind bars at the Metropolitan Detention Center in Los Angeles. He pleaded guilty to conspiracy to commit wire fraud and is awaiting sentencing, scheduled for June 11. He refused a CNN request for an interview. The U.S. Attorney's Office and FBI also would not comment because Ahmed has not yet been sentenced.
But in a three-page letter to U.S. District Court Judge Philip Gutierrez, Ahmed wrote, "I have disgusted many, I have been the source of shame and disrespect for my friends, family, community and followers. I accept my crime, while I regret every bit of time, all I have with broken words, is that I really regret every minute spent committing it."
He told the judge that he "could not distinguish between right and wrong in the fire of desire and need for more."
As for the famous people he claimed to know, a spokesman for Scooter Braun said he never heard of Ahmed.
Ted Turner's spokesman said, "While Mr. Turner might have attended a public event in Norway where Mr. Ahmed was in attendance, he does not know Mr. Ahmed personally, and did not meet him in Atlanta."
Andrew Young said he did meet Ahmed and was shocked to learn he had been arrested.
"He used my contacts for things that I didn't know about nor did he ever discuss with me," Young said. "I mean, the first I heard from this was when he was arrested, and his lawyer called me and told me what he's been charged with, and my first reaction was there must be some misunderstanding."
The other companies that Ahmed lined up for the Bieber deal also said they were fooled.
Pikarinen, the Finnish beauty queen, said she knew nothing about any details of the deal.
"My company was scammed as well," said Carmenita Cornish-Helligar, the CEO of Karmic Management, who hosted the contract signing after learning about Ahmed through an entertainment industry contact in London.
"I still have fallouts from it," she said.
After Ahmed's arrest, other details of what led to the Bieber scam started to emerge.
Months before Weinberg was approached, Ahmed was trying to line up other investors, including Atlanta businessman Robert Fowler.
"I almost got suckered into the same thing," said Fowler, who said he turned down the deal after he found out it wasn't legitimate.
As it turns out, the Bieber con wasn't the only trouble for Ahmed.
In 2011, he made a deal with an Atlanta medical supply company to distribute specialty medical gloves called "EKG gloves" to the Middle East. But the deal went sour, and the company was stuck with thousands of the gloves.
"He's a really good con artist," said the company's owner, Billy Williams.
His company, Affirmative Solutions, sued Ahmed and obtained a court judgment against him for money owed in the deal.
Not only that, court documents from Norway reviewed by CNN show that Ahmed received a suspended jail sentence and was fined in 2008 for forging paperwork when he was 17, to get into a school.
In 2011, he was investigated for insurance fraud for claiming his BMW had been stolen in Oslo.
Five months before Ahmed met Weinberg, he bilked another investor out of $600,000 in another investment scam after pretending he was part of a development project, according to the Norwegian court documents.
Even the supposed iPhone solar charger that made him famous in Norway may not be his own invention, according to Norwegian press reports, which also revealed that Ahmed had made up how many devices had been ordered.
In a 37-page document filed with the court on June 3, the government argues for a 100-month prison term, citing Ahmed's history of criminal activity. His attorney is asking for an 18-month sentence.
"In reviewing defendant's communications, I was struck by how much pleasure he got out of betraying victim's trust, and his lack of respect for the victim," wrote FBI Special Agent Alice Tsujihara.
"Defendant texted that he should get the 'Best Scandinavian Thieves' award' and that 'being a thief is a profession.' "
A friend in Norway who went to business school with Ahmed helped him pull off the Bieber scam, she wrote, by creating false documents and posing as business associates.
"To defendant, fraud was 'like poker or blackjack' where you 'call or raise. Never fold!' " Tsujihara wrote.
Weinberg said he didn't know anything about Ahmed's previous troubles. As of now, he hasn't gotten any of his money back.
"I feel sorry for him," Weinberg said. "But I'm also furious. ... It's all that I've got to not get on an airplane and go to visit him in prison, and not sit across from him and just ask, 'Why, why would you do this?' "
NRK reporters Webjorn Espeland and Cathrine Elnan contributed to this report.