STORY HIGHLIGHTS
Cyndi Lauper gets a Tony to go with her Grammys and Emmy
Lauper's "Kinky Boots" wins big with six Tonys Sunday night
Neil Patrick Harris carries the show with song, dance and kissing a do
"I can go home with a Tony," Cicely Tyson says
(CNN) -- Cicely Tyson's return to Broadway after three decades earned the actress a Tony on Sunday night.
Tyson's acceptance speech for best actress in a play was an emotional highlight of the American Theatre Wing's 67th annual Tony Awards broadcast live from New York's Radio City Music Hall.
Pop singer Cyndi Lauper won a Tony for writing the 15-song score for "Kinky Boots," which led the night with six Tonys.
Neil Patrick Harris didn't carry home a trophy, but he did carry the show in his fourth year as a singing-dancing host.
Harris' opening number included scores of performers from current Broadway shows -- and a cameo by boxer Mike Tyson, who stars in his one-man show "Undisputed," singing and dancing in a white tux.
His musical tribute to Broadway, which has been a trademark for Harris, including a disappearing trick straight out of David Copperfield's Vegas show.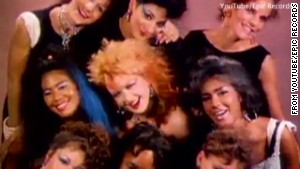 Lauper: 'I always wanted to have fun'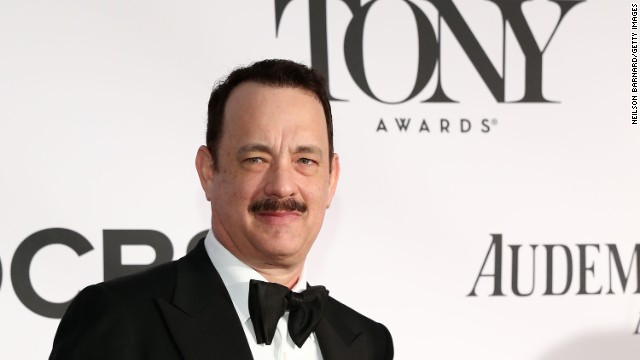 Tom Hanks, star of "Lucky Guy," attends the 67th annual Tony Awards in New York on Sunday, June 9.
Host Neil Patrick Harris, right, and David Burtka hit the red carpet.
Scarlett Johansson attends the Tony Awards.
Jane Krakowski arrives at the Tony Awards.
Cuba Gooding Jr. poses on the red carpet.
Mike Tyson, star of "Undisputed Truth" on Broadway, arrives with Lakiha Spicer.
Cyndi Lauper, Tony nominee for the "Kinky Boots" score, works the red carpet.
Judith Light, left, and Keala Settle attend the Tony Awards.
Alan Cumming arrives at the Tony Awards.
Billy Magnussen enjoys himself on the red carpet.
Krysta Rodriguez strikes a pose.
Harvey Fierstein, Broadway veteran and Tony nominee for "Kinky Boots," arrives for the show.
Best actress nominee Valisia LeKae arrives at the Tonys.
Keith Carradine and his wife, Hayley, attend the Tony Awards.
Tony nominee Holland Taylor hits the red carpet.
Tony nominee Patina Miller hits the red carpet.
Sigourney Weaver arrives at Radio City Music Hall.
Laura Benanti poses for photographers.
Shalita Grant of "Vanya and Sonia and Masha and Spike" works the red carpet.
"Kinky Boots" sound designer John Shivers arrives with his daughter.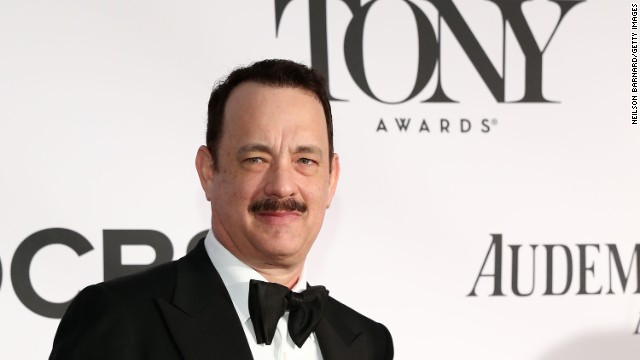 On the red carpet: Tony Awards 2013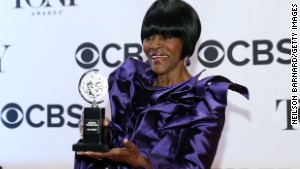 Cicely Tyson won the award for Best Performance by a Leading Actress in a Play for 'The Trip to Bountiful' in The 67th Annual Tony Awards at Radio City Music Hall.
"We sing live eight shows a week, check it," Harris sang. "We don't need close ups to prove we're singing live."
Harris did provide a gross-out moment by tongue-kissing Sandy, the dog from "Annie."
"You do know I'm in a relationship, right?" he said to the dog.
It appeared to be an unrehearsed moment spurred by Sandy's affectionate licking of Harris' face.
Harris ended the show with another trademark -- a closing "Tony hits lists" rap written as the show progressed.
Tyson's elegant acceptance was at the top of the list.
Her best actress Tony is for her portrayal of a widow returning to her hometown in "The Trip to Bountiful."
"It's been 30 years since I stood on stage," Tyson said. "I really didn't think it would happen again in my lifetime and I was pretty comfortable with that, except that I had this burning desire to do just one more. One more great role, I said. I didn't want to be greedy. I just wanted one more, and it came to me with no effort on my part."
She didn't miss a beat when the orchestra began playing "Give My Regards to Broadway" -- the musical cue that her 75 seconds was up.
"Please wrap it up, it says," she said. "Well, that's exactly what you did with me. You wrapped me up in your arms after 30 years and now I can go home with a Tony."
Tyson is 79, according to her official biography. Some news reports put her age at 88.
Lauper's Tony win puts her in the exclusive "G.E.T." club of performers who have a Grammy, Emmy and Tony. "I can't say I wasn't practicing in front of the shower curtain for a couple days for this speech," she said. "I want to thank Broadway."
Lauper also performed "True Colors" while surrounded by candles for the show's "in memorium" tribute to theater veterans who died in the past year.
"Kinky Boots" star Billy Porter won best actor in a musical for his role as a drag queen in a shoe factory.
If it had been a category, Porter also would have won for most excited acceptance speech, in which he said seeing "Dreamgirls" as a child was a big inspiration for his career.
Two-time Oscar winner Tom Hanks brought Hollywood star power to the theater, but his "Lucky Guy" role -- nominated for best actor in a play -- was not lucky enough to win.
Tracy Letts, who already had a Tony as a playwright, won the category for playing George in the revival of "Who's Afraid of Virginia Woolf?"
While "Motown The Musical" lost out in all four categories for which it was nominated, the show likely gained fans with the musical medley performed by its cast during the Tony Awards. It included a spot-on replica of a young Michael Jackson and the Jackson 5.